It is no secret that wild animals around the world face mounting pressure to their wellbeing and survival. Threatened species are being poached to the brink of extinction for their meat and body parts, and humans continue trading and caging wild animals. Amid all this, animals are being forced out of their homes as humans encroach on their natural habitats, and they are perishing in natural disasters due to the worsening effects of climate change.
It is a harsh and hostile world for our planet's wildlife, which is why we are deeply grateful for your support in providing direct aid to wildlife in crisis.
Here is how your donations helped us reach wildlife at risk in May.
Seychelles, Mahé 
Rehabilitating flying foxes once destined for the pot.
Behind the scenes on the idyllic island of Seychelles, brutal wildlife cruelty takes place: flying foxes – a species of fruit bat – are hunted from the wild and killed to make bat curry, a delicacy among visitors and locals. These mammals are caught using crude and cruel hooks and nets, and if they are not killed outright, they are beaten or stabbed to death, then skinned and cooked.
We are working with Protect Paradise on Mahé, which rescues these bats caught in nets, as well as orphaned offspring whose mothers are killed. We asked for your help in supporting this important project – flying foxes play a vital role in seed dispersal and pollinating flowering plants, and they are critical to the health of forests. You were horrified by the cruelty inflicted on these winged mammals and donated generously towards their rescue, rehabilitation and release into safe areas.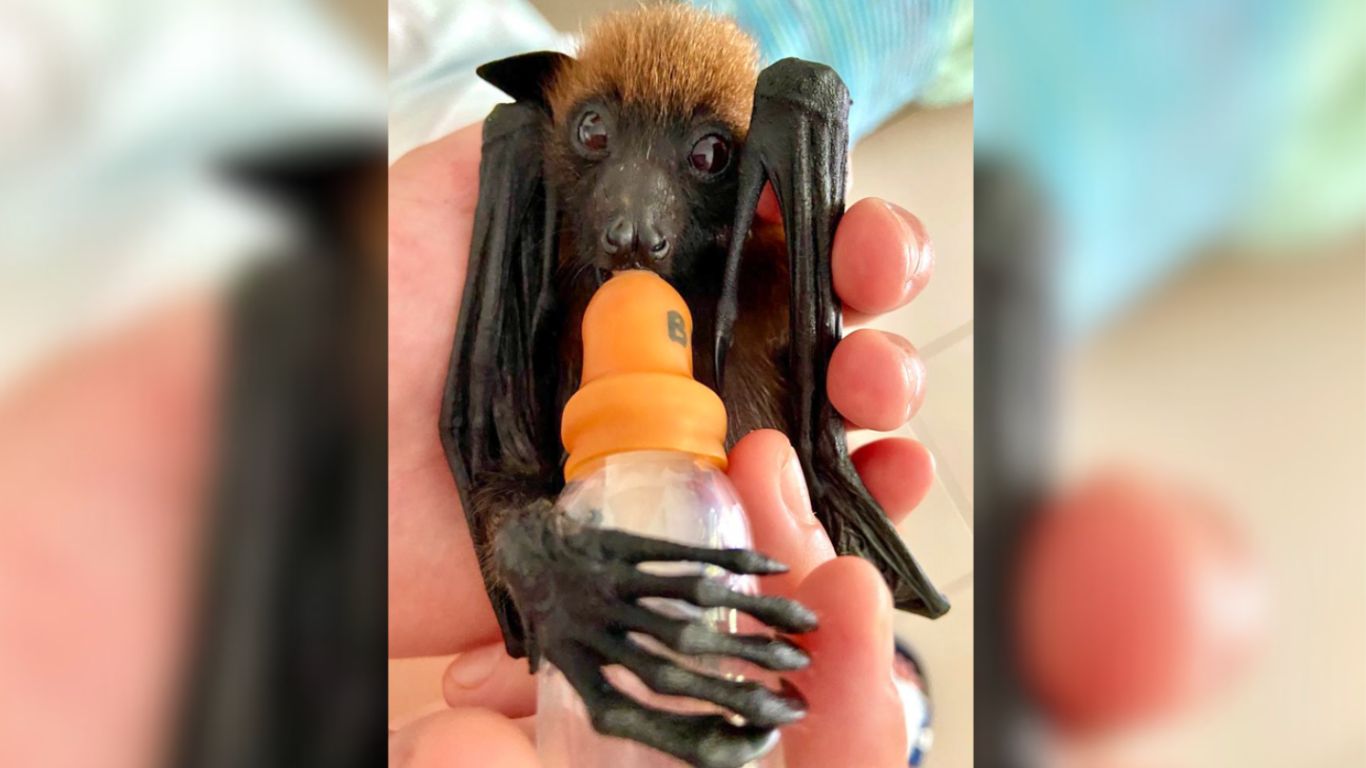 Credit: Protect Paradise
South Africa, Tzaneen
Orphaned 12-week-old hippo saved from dam.
Lucy was just three months old when she fell into a dam in South Africa and got stuck. Unable to help her out of the steep-walled ditch, her mother was ultimately forced to abandon her – but fortunately, after three long days of being stuck, Lucy was rescued by our partner, Umoya Khulula Wildlife Center in Tzaneen.
Lucy was covered in injuries consistent with frantic but unsuccessful attempts to clamber to safety, and she was weak and dehydrated. With your support, we were able to rush our partner funds for a special milk formula – the best substitute to her mother's milk – and pay for her lengthy rehabilitation. Once Lucy is grown and strong, she will be re-introduced to the wild.
"A big thank you to Animal Survival International for donating towards the care and milk for our precious Lucy," said Umoya Khulula on their Facebook page. "As you can imagine, hippos drink a lot of milk and do so for 12 months, and this is not cheap. ASI have donated to keep this little one's tummy full."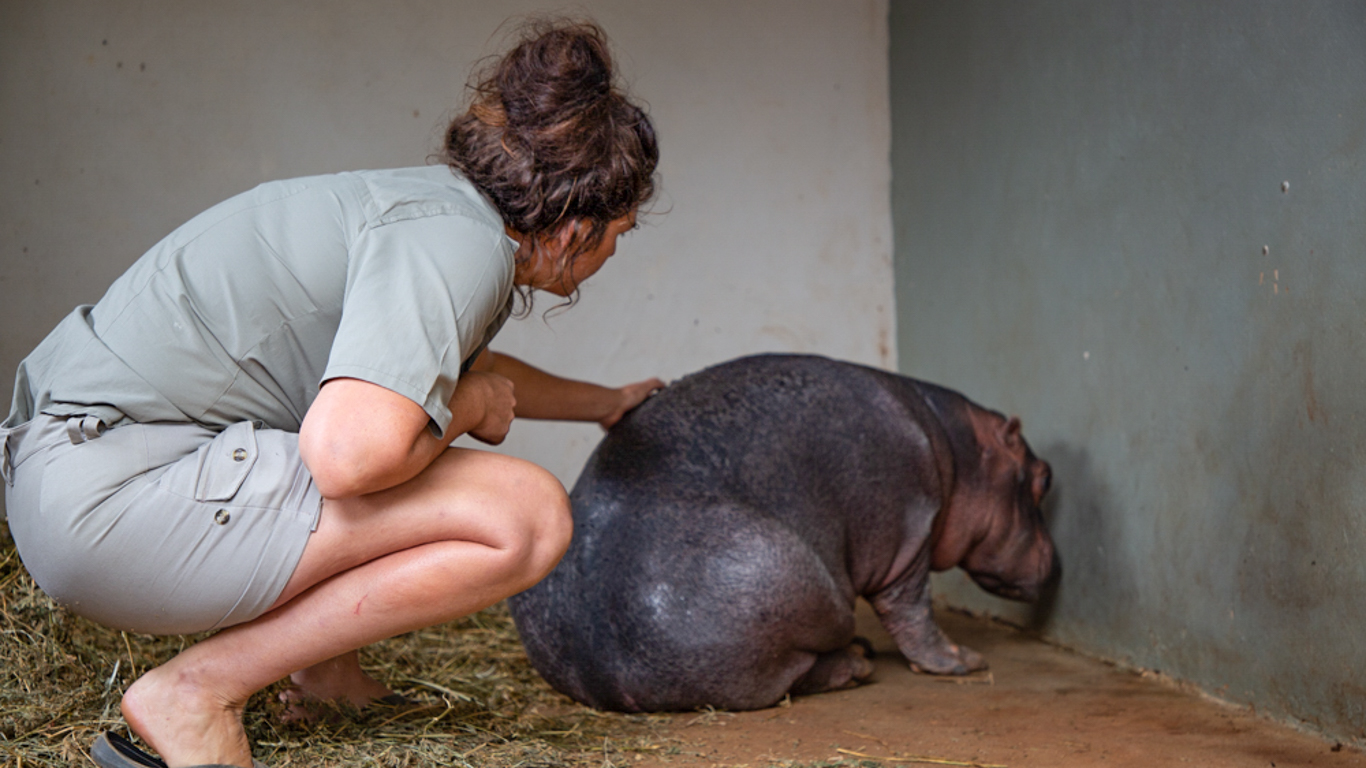 Credit: Umoya Khulula
Nigeria, Location not disclosed  
Infant pangolin pups saved from the brutal illegal wildlife trade.
In Nigeria, pangolins are ruthlessly hunted for their meat – eaten as a delicacy, often in Asian countries – and their scales, used in worthless 'traditional' medicines. Pangopups are usually of no use to poachers, so they are ripped from their mothers and quite literally discarded.
Our partner in Nigeria, Pangolins International (PI), recently rescued eight of these helpless and traumatized pangopups, and you helped us get them fed by donating funds for a special milk formula – often the only thing standing between them and death. When another seven pups came into PI's care, we reached out to you once again and you responded generously, recognizing – as we do – that every pangolin life saved gives hope to a species being poached to the edge of extinction.
Thanks to you, these rescued pups have a chance to survive, thrive, and one day be released into protected wild areas. For the sake of their safety, we cannot reveal their location in Nigeria.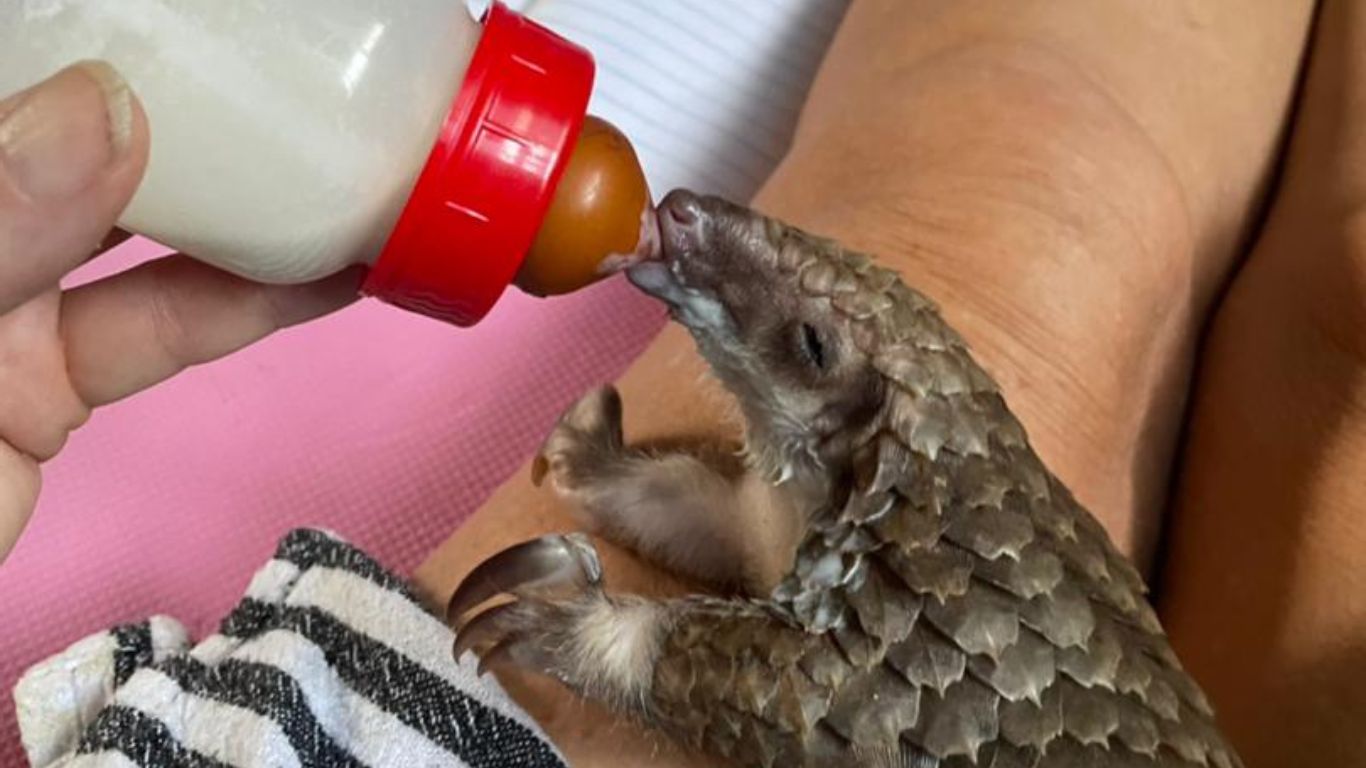 Credit: Pangolins International and Nigerian Partners
Updates
South Africa
Giraffe relocation
Last year, we told you about three adult giraffes living in totally unsuitable conditions on a small piece of land in South Africa's Eastern Cape. They were riddled with ticks and faced extreme food scarcity. We knew we had to relocate the giraffes to a nearby wildlife reserve as quickly and safely as possible. Thanks to your generosity, we reached our ambitious fundraising goal, but as we prepared to move them, the situation became increasingly fraught with challenges:
- A giraffe calf was born, which led to a six-month postponement of the relocation until she grew old enough to receive light sedation in order to be relocated.
- The arduous and difficult terrain has made the nature of the relocation via a large, heavy transportation vehicle more complicated.
- Wildlife relocations are tricky operations requiring expert skill and meticulous planning to reduce unnecessary stress on the animals.
While there have been attempts to relocate the giraffes by other parties in the past, every effort has been unsuccessful. This is why we need to be extremely cautious in planning this operation.
In the meantime, your ongoing donations are ensuring that the animals receive the right nutrition and regular check-ups by a wildlife vet. During his upcoming visit to monitor the giraffes' wellbeing, the vet will also be darting the bull with a contraceptive to ensure that no more giraffe calves are born under these conditions.
Despite the challenges, we will not give up. We are currently consulting with wildlife relocation specialists across the country to devise a viable solution. We promise to keep you updated on our efforts and thank you for your continued support.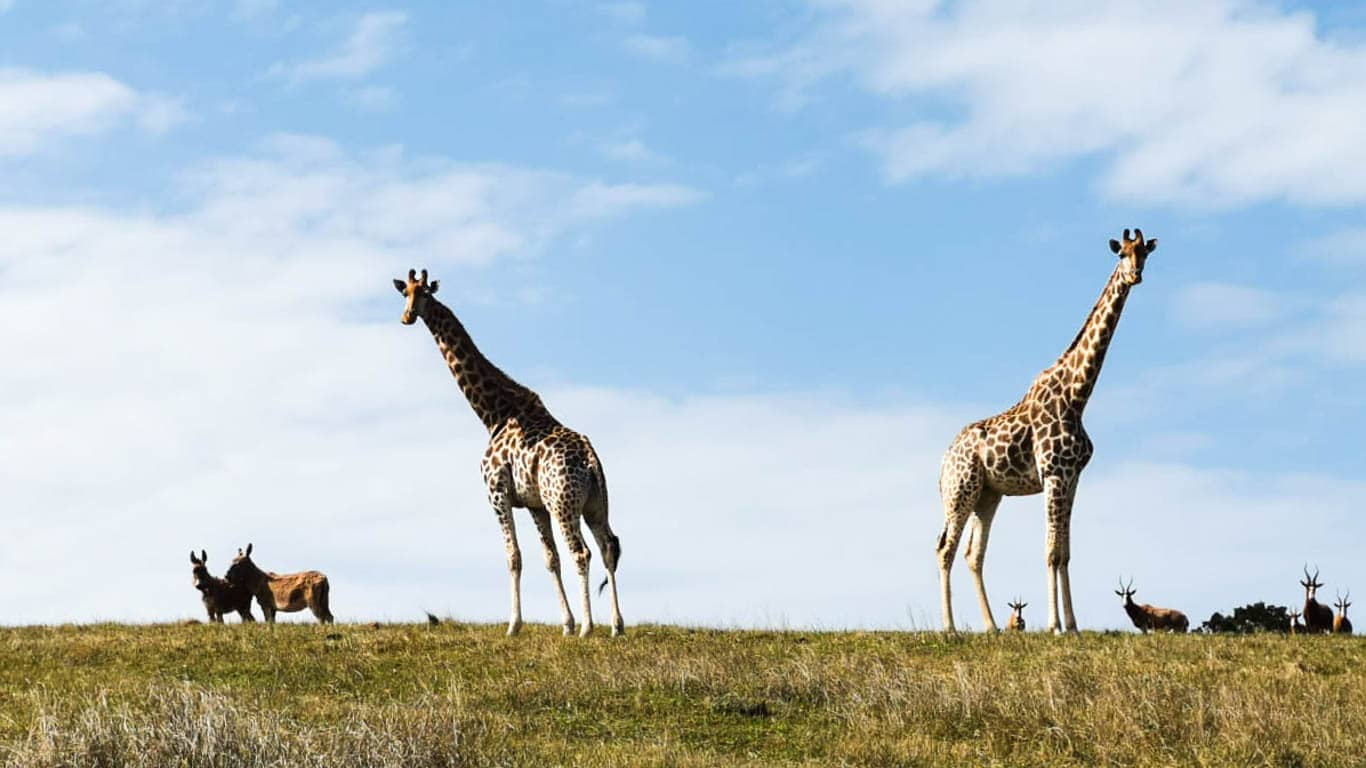 Credit: James Dicker
From the News Desk
At ASI, we strive to stay abreast of the latest wildlife conservation news so we can keep you informed on the most critical issues surrounding animals today.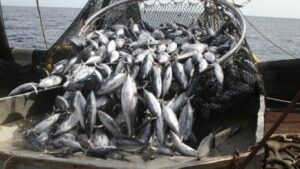 The Guardian revealed: most of EU delegation to crucial fishing talks made up of fishery lobbyists
Europe accused of 'neocolonialism' for using vassal small island states to sway policy and continue 'disgraceful plundering' of distant waters. Read more…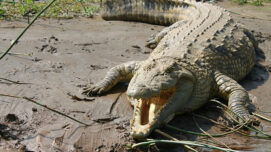 Unbelievable! Three arrested with stolen Nile crocodile worth an estimated $1,300 (£1,050).
Three people were arrested after they were found to be in the possession of a stolen Nile CROCODILE worth around $1,300 (£1,050).  Read more…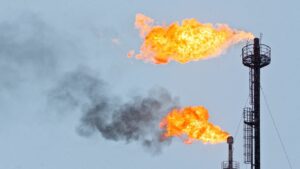 'Mind-boggling' methane emissions from Turkmenistan revealed.
Leaks of potent greenhouse gas could be easily fixed, say experts, and would rapidly reduce global heating. Read more…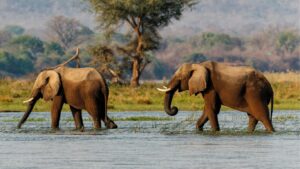 Islamabad Supreme Court disallows import of elephants for zoo.
ISLAMABAD: The Supreme Court on Monday rejected a plea seeking an approval for import of African elephants for a zoological garden in Peshawar. Read more…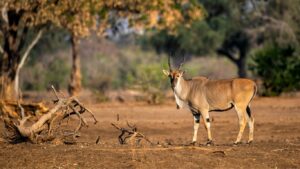 Zimbabwe World Heritage Site, Mana Pools, targeted for oil exploration.
The Zimbabwean government has announced plans for a mining exploration at Mana Pools – a designated World Heritage Site, reports News Day. Read more…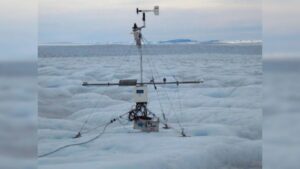 Formerly stable Greenland glacier shows signs of rapid retreat.
The Steenstrup Glacier in northwestern Greenland used to be one of the country's most stable glaciers. Read more…
We are sincerely grateful for your generous donations and support in helping us tackle critical issues impacting wildlife around the world. Your support enables us to make a real difference for our planet's precious wild animals.
Saving animals and the planet,

Campaign Director
Animal Survival International