Climate change is causing the survival of wild animals to be severely threatened.
Climate change is real and deadly dangerous.
Climate change is threatening wildlife across the planet – and time to mitigate the damage is running out. Scientists warn that the effects of global warming are far worse than we realise. Unless we take immediate, drastic and decisive action, our survival and that of animals and ecosystems is severely imperilled. The importance of this cannot be overstated.
The current climate crisis.
In recent decades, ecologists have observed significant changes in the condition and distribution of wildlife across the globe. These changes are occurring at unprecedented rates, higher than expected for any species.
Global warming is already having a devastating impact on our environment and the world's animals. Intense and more frequent droughts, storms and temperatures; melting glaciers; rising sea levels, and warming oceans are directly harming animals, damaging the environments in which they live, and wreaking havoc on ecosystems.
From polar bears in the Arctic to turtles off the coast of Indonesia, the survival of much life on Earth is at risk from the changing climate and warming planet. Wildlife migrations are disrupted, reproductive behavior is changing in many species, animal populations are diminishing and hundreds, perhaps thousands, of animal species are becoming extinct every year due to the climate crisis.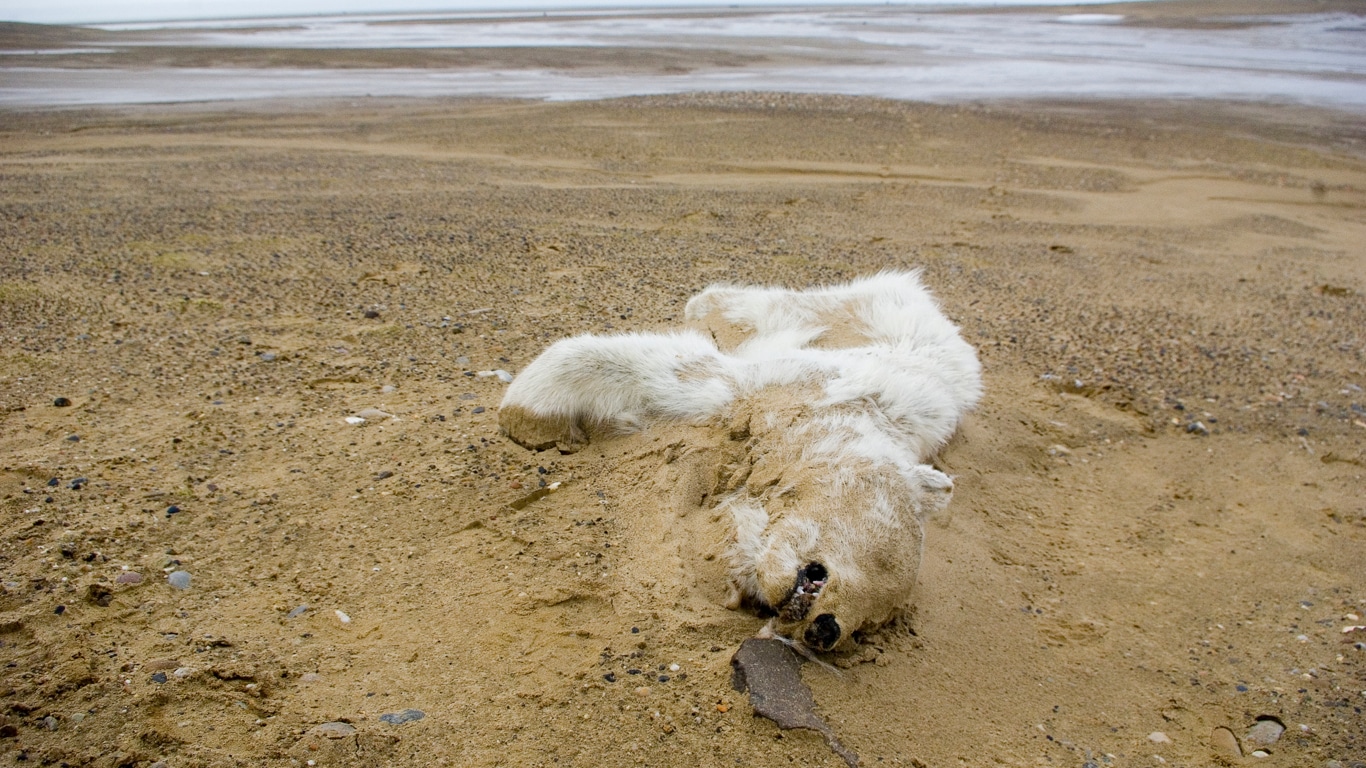 What we are doing to help prevent an even worse climate crisis.
ASI is committed to doing whatever our supporters allow us to do to reduce the effect climate change is having on animals.
East Africa 
In Kenya, the country's worst drought in decades is crippling communities and wiping out precious wildlife in droves. Endangered species like the reticulated giraffe – estimated to number only 6000 – are racing towards extinction as they drop dead of thirst on the Kenyan landscape.
We are working with local partners to install boreholes in some of most critically affected areas. We have also sent water trucks to bring relief to wildlife who travel great distances only to discover dried-up watering holes and often drop dead on their banks. With your support, we will continue our efforts in Kenya as this catastrophic drought wears on.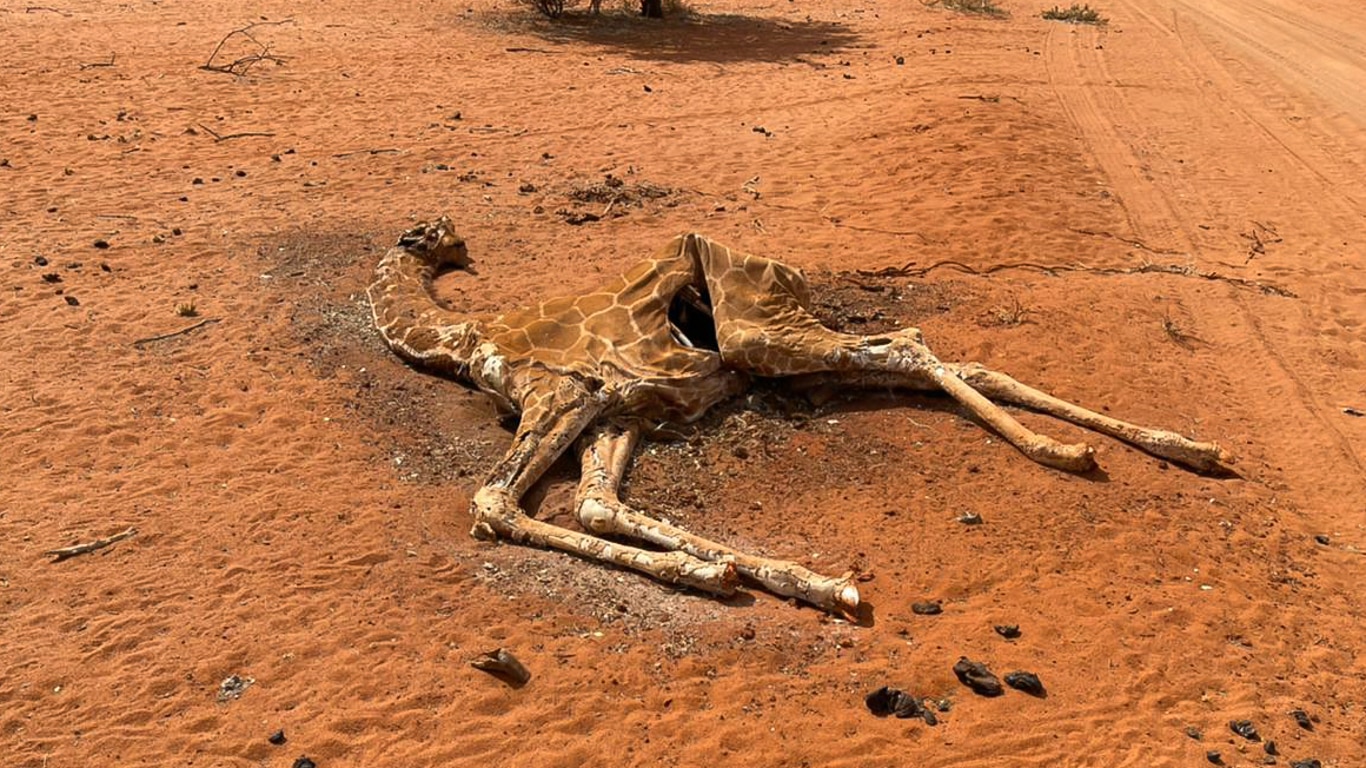 South Africa 
Drought is devastating the wildlife of the Addo Elephant National Park in the Eastern Cape. In 2021, through the support of our donors, we were able to install six state-of-the-art solar-powered water pumps to keep the park's main camp waterholes full.
The next phase of our project is to install two additional pumps for waterholes in the park's northernmost Darlington area to bring relief to the 28-strong elephant family living there. This project is currently underway, and we continue to work closely with Addo's wildlife experts to help bring relief to the wildlife living there.
Addo is also home to a critical penguin breeding ground at Bird Island, which due to changing weather patterns has been battered by fierce and unrelenting weather conditions. We help fund the rescue and rehabilitation of vulnerable African penguin chicks here who have been abandoned by their mothers due to extreme weather conditions and food scarcity.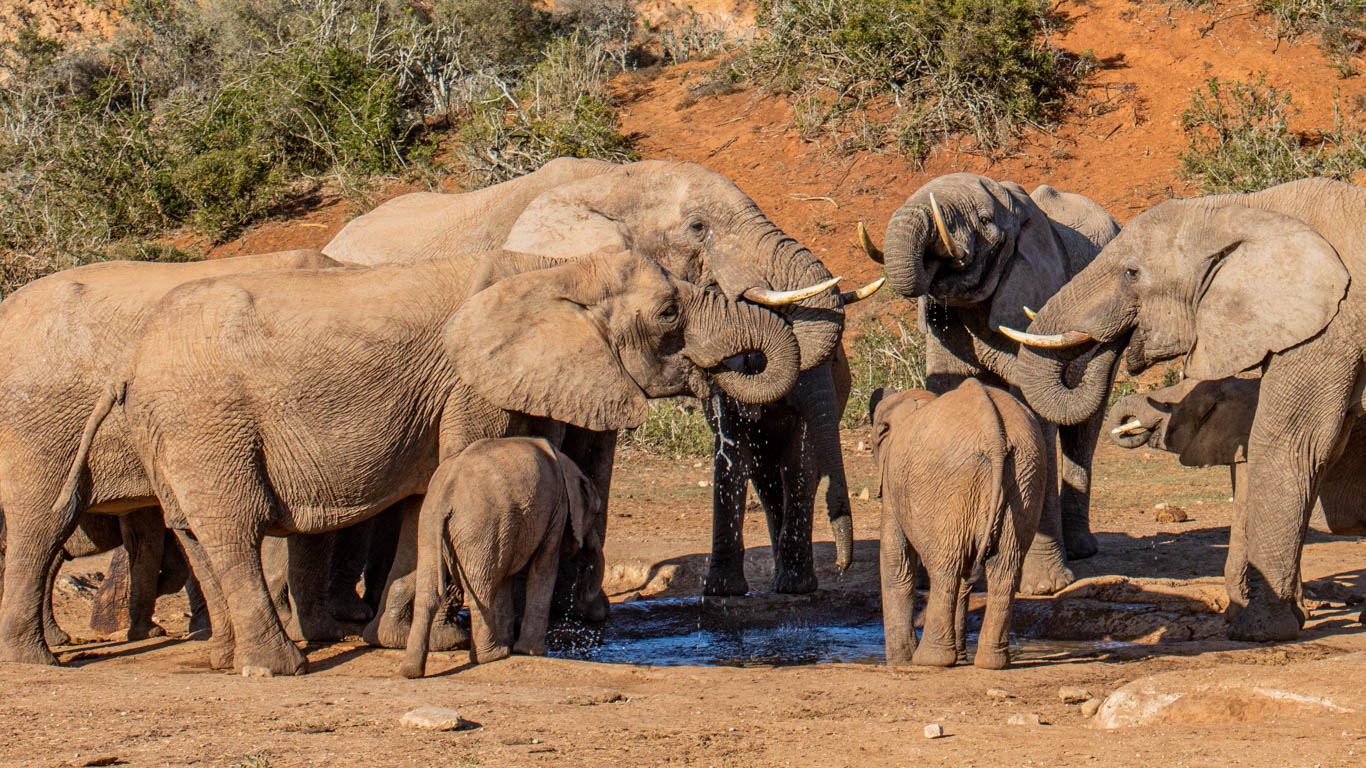 Globally
Over and above our current projects, we support research and raise awareness on climate-related issues so that globally, animal populations stand a chance to survive. We also pledge to hold those in power accountable for their actions, calling them out when lip service and lax enforcement fail to get the job done. Our campaigners continually search for more ways take action on the ground, and to make meaningful impact for the animals.
We need to take urgent action to address the climate crisis. Reducing the use of fossil fuels, insisting on government policies, pressurizing large corporations to reduce their carbon emissions and helping animals adapt to a changing climate will help ensure we save all life on the planet.
Climate change is threatening animals everywhere on Earth, and time is running out.
Your donations help us do our vital work to protect and save animals around the world!