A little while ago, we appealed to you for help in purchasing critically-needed milk formula for eight infant pangolins in Nigeria. Today, we really need your help once again.
Our partner in Nigeria, Pangolins International, has 15 fragile pangopups all rescued from the horrific illegal trade. They must have special milk formula to survive – please, will you help us save their lives?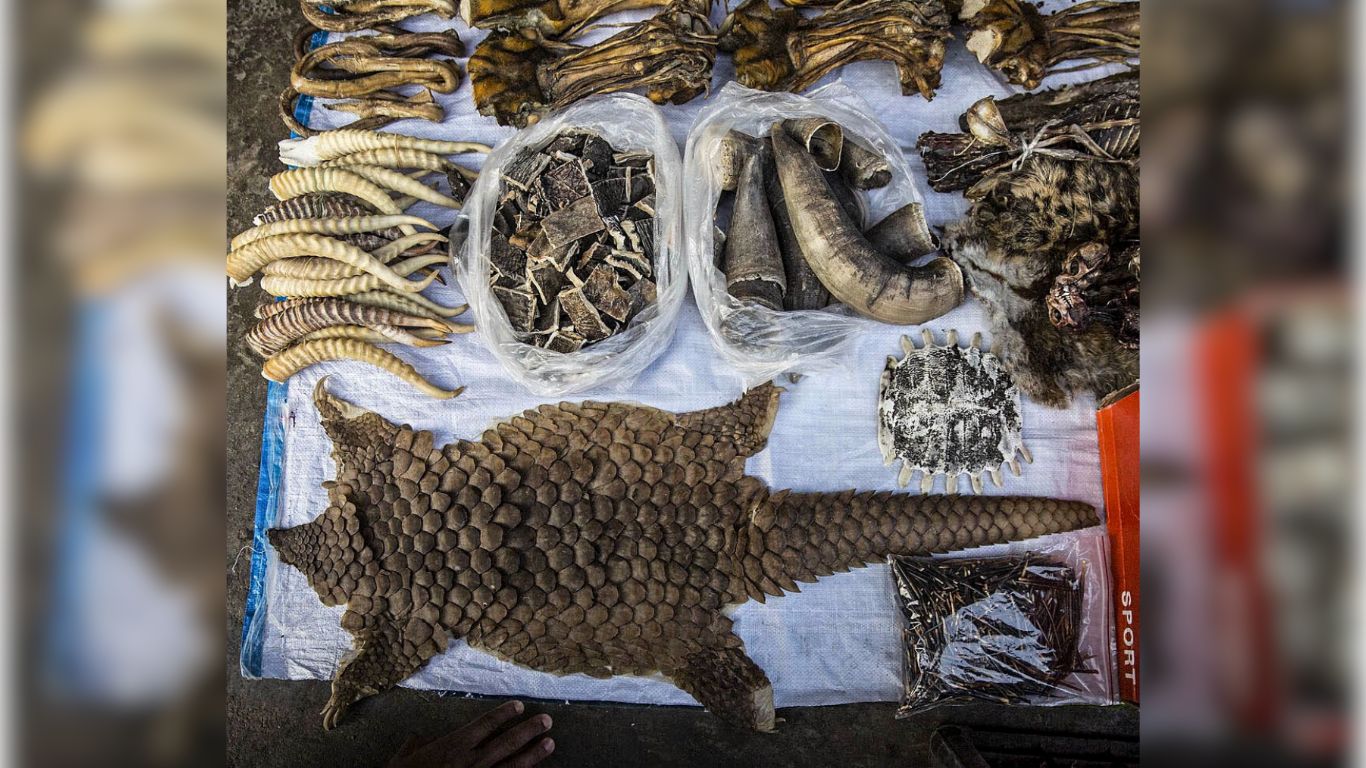 Credit: Taylor Weidman
Pangolins are relentlessly poached from the wild because they are eaten as a delicacy in Asian countries, including Vietnam and China, and their scales are used in baseless 'traditional' medicines. Often they are strung up, alive, in illegal meat markets and advertised for purchase.
Juvenile pangolins – known as pangopups – are generally of no "use", so they are ripped from their mothers and discarded, either in the wild or quite literally in rubbish bins. They will be at most a few months old – have no chance of survival without help. Our partner, Pangolins International (PI), helps to rescue, rehabilitate and release these abandoned infants into safe, protected areas. They urgently need our help right now, because pangolins are so endangered that every life saved will lessen the chance of extinction.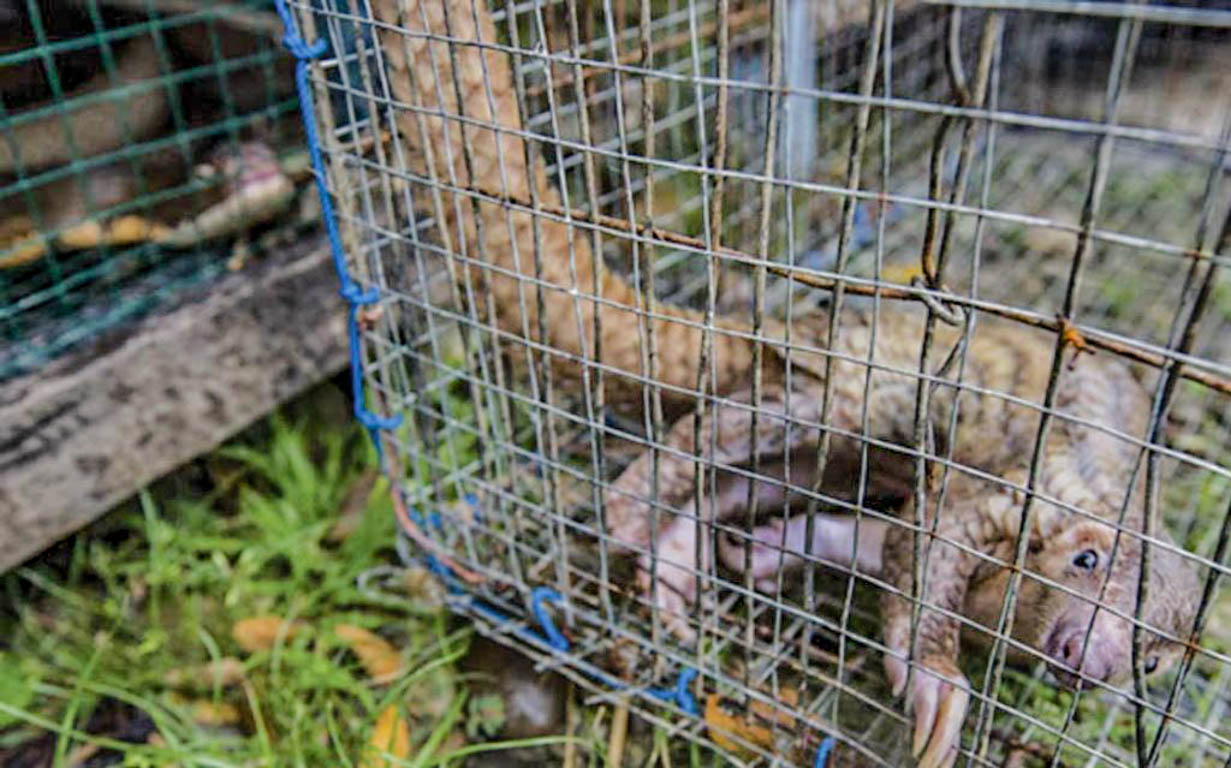 Credit: Monga Bay News
Pangolins are the most trafficked animal in the world. The illegal wildlife trade is annihilating their populations. ALL species are highly endangered and at least two are thought to be critically endangered.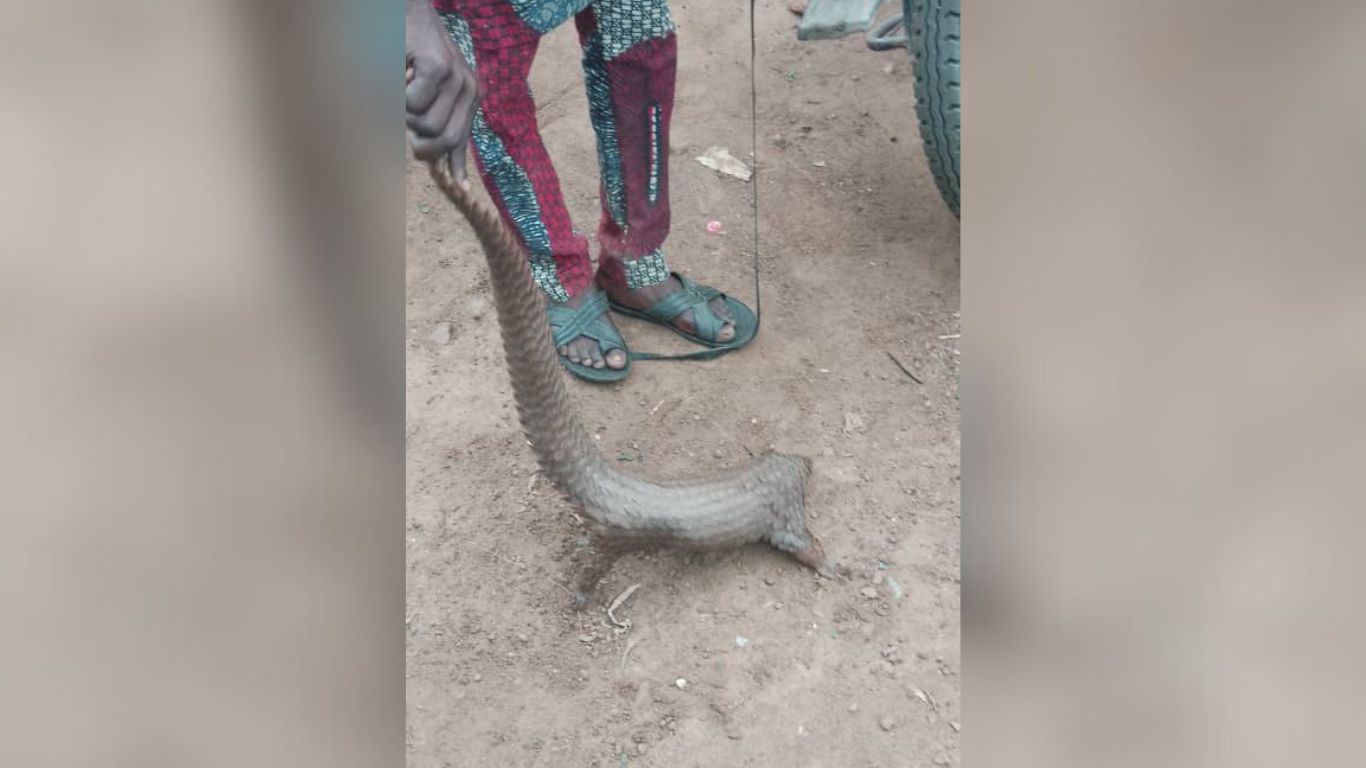 Credit: Pangolins International and Nigerian Partners
With our help, PI and its partners have been caring for eight young pangolins, now they need our help with an additional seven. These 15 rescued, traumatized pangolins, between five and nine months of age, need a special milk formula to survive. It is the closest substitute to their mothers' milk and is the only nutrition that can help ensure their survival. Pangolins are believed to stay with their mothers for anything from four to eight months.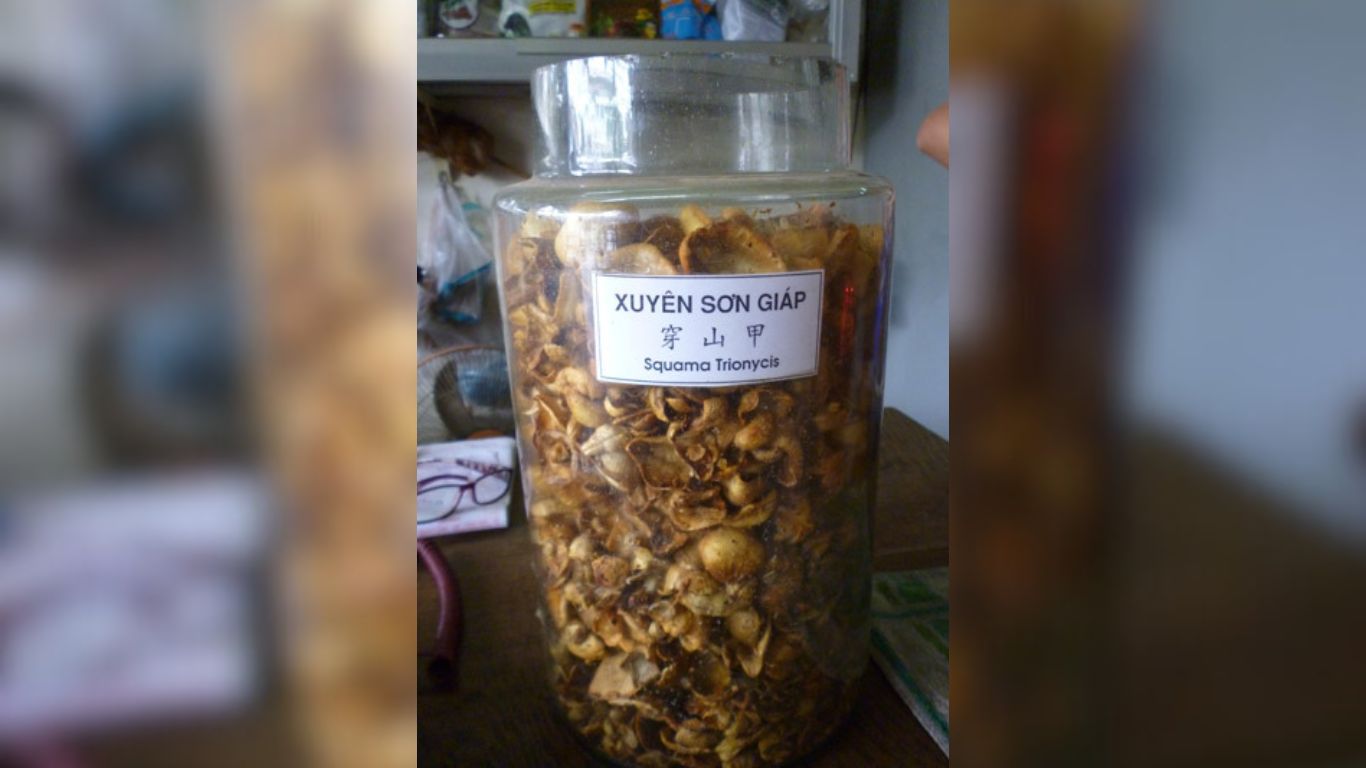 Pangolin scales are used in useless traditional Chinese medicines.
Credit: Dan Challender
You already helped us feed and nurture the first eight. Will you please help us rush urgently-needed milk formula to the additional seven pups?
Every pangolin life lost is accelerating the species towards extinction

.

Some species are already at risk of going extinct in as little as ten years

.

The 15 pangopups urgently need our ongoing support, and the specialized milk is critical to their survival – it can be the difference between life and death.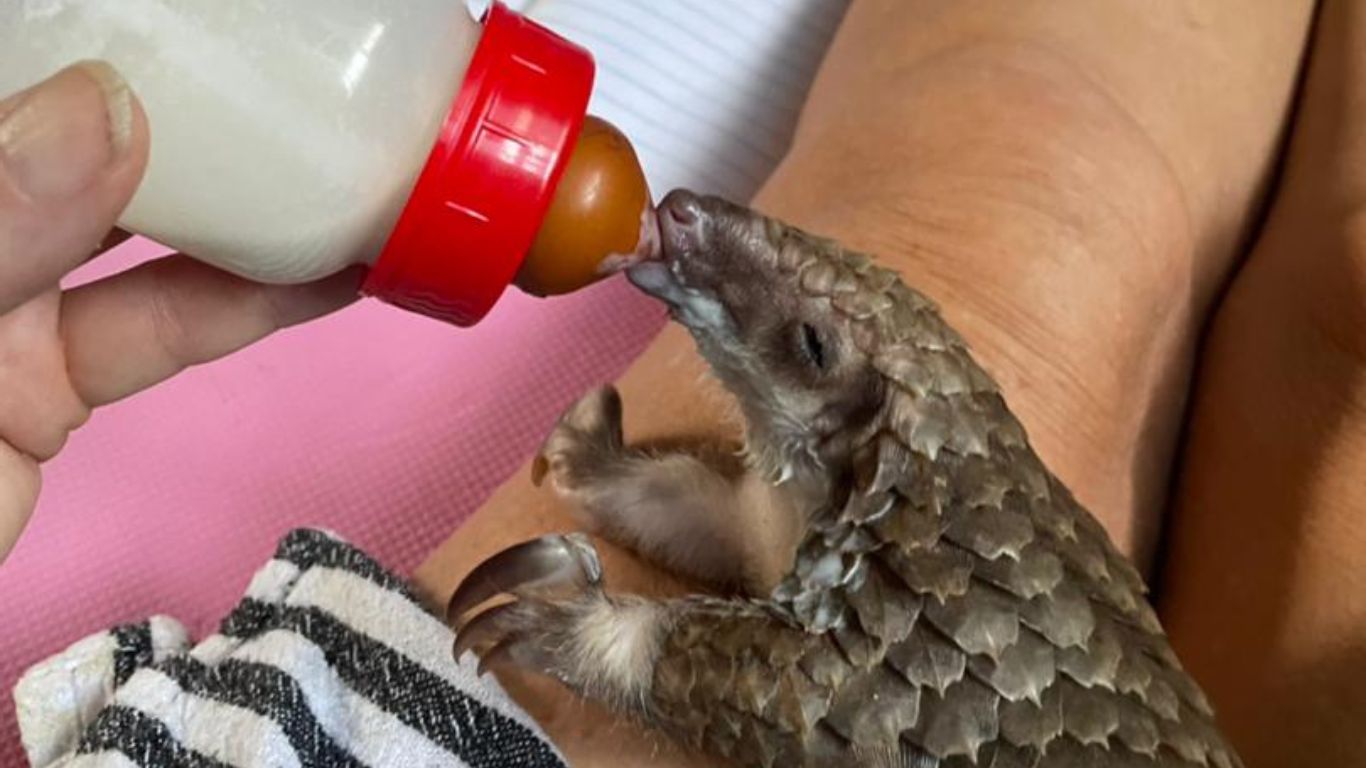 Credit: Pangolins International and Nigerian Partners
Pangolins are extremely sensitive creatures, notorious for being difficult to care for and keep alive outside their natural environments. Many of the pangolins rescued by PI and its partners are either injured, malnourished or dehydrated, and they can easily succumb to the effects of stress and trauma if they do not receive expert care and regular monitoring with a carefully planned feeding schedule.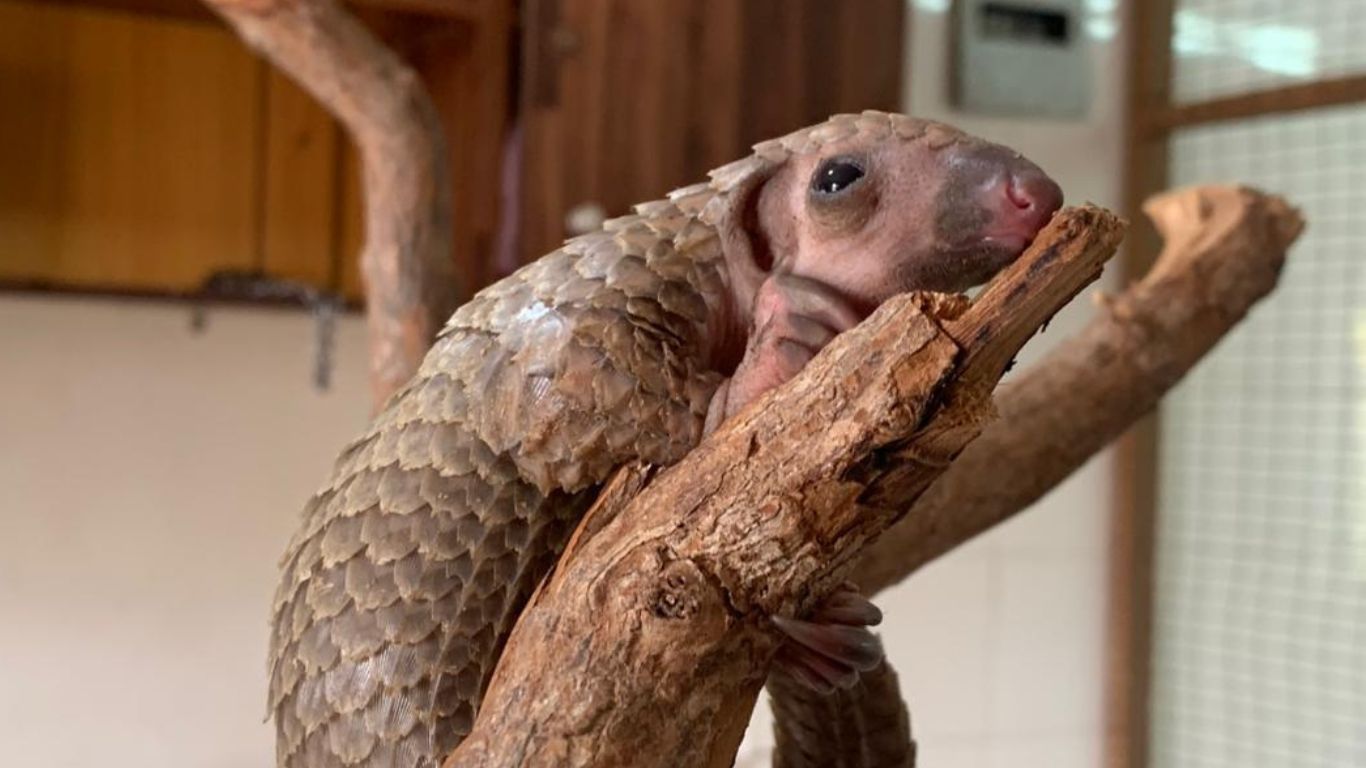 Credit: Pangolins International and Nigerian Partners
PI also cares for other injured, orphaned mammals caught in snares – barbaric traps laid out to catch 'anything that moves' – including genets (catlike carnivores), civets (small, mostly nocturnal mammals), monkeys, and pottos (nocturnal tree-dwelling primates). All of these rescued creatures rely on the same milk formula to survive, grow strong, and ultimately be released into protected reserves.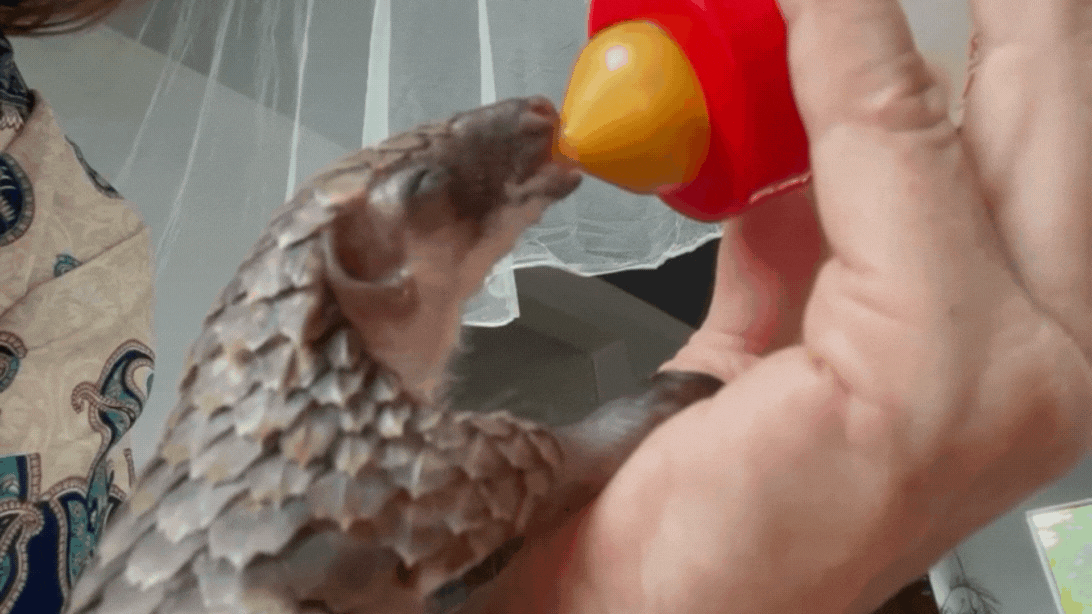 Credit: Pangolins International and Nigerian Partners
If we can raise $6,000 (roughly £4,700), we can keep feeding the pangolins and other small mammals and, the more we raise, the longer we can support their recovery.
So please, donate as much as you possibly can right now, and help us give hope to a species under terrible pressure from poaching. Together, we have the power to make a difference.