A few days ago, Lucy, a 12-week-old hippo calf, fell into a six-foot (2 meter) deep dam on a farm in Tzaneen, South Africa, and became trapped. It is suspected she was simply following her mother when the tragedy happened.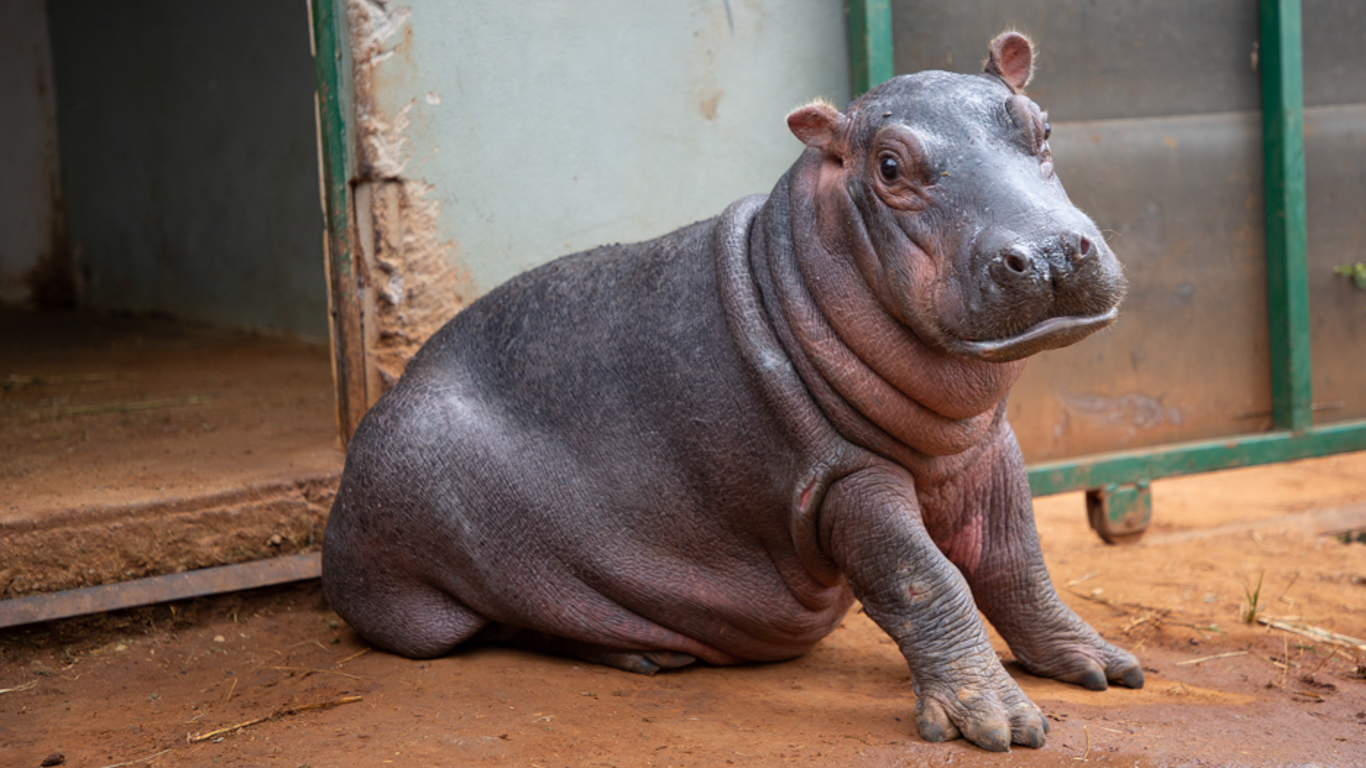 Helpless hippo calf Lucy was stuck in a dam for THREE days. Her survival now depends on all the help she can get from animal lovers like you.
Alone and helpless, Lucy quickly became emaciated, dehydrated and exhausted. From the extensive injuries and gaping wounds on her body, it is clear she tried desperately to scramble to safety, but to no avail.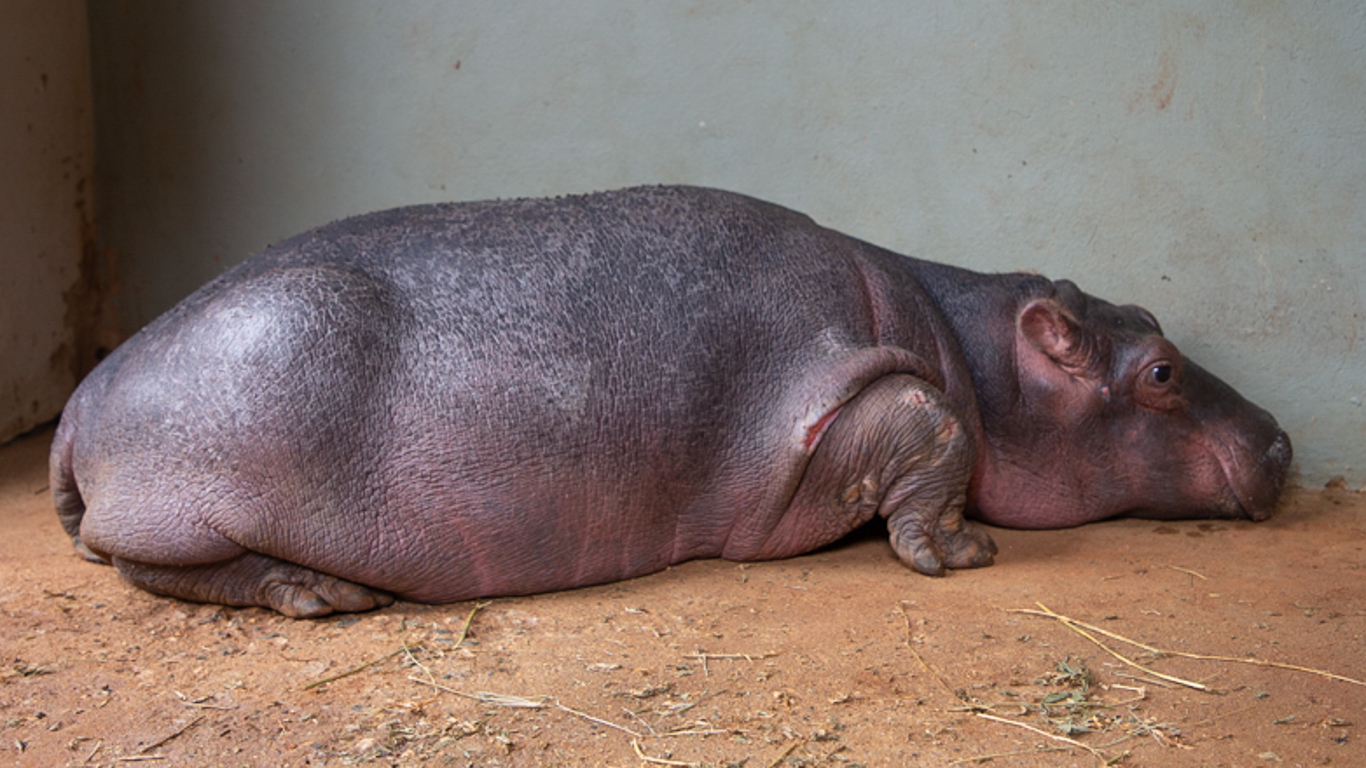 Lucy was stuck for
so long

that her mother was forced to

abandon

her – and

algae began growing on her skin

!

Our partner, the Umoya Khulula Wildlife Center, received an emergency call-out and rushed to the scene to save the calf. After an extensive but unsuccessful search of the area to try and reunite her with her mother, the team made the tough decision to bring little Lucy back to their secure, off-site rehabilitation facility.
Lucy needs long-term rehabilitation and, without her mother, special milk formula for the next 12 to 18 months.
Please, will you help her?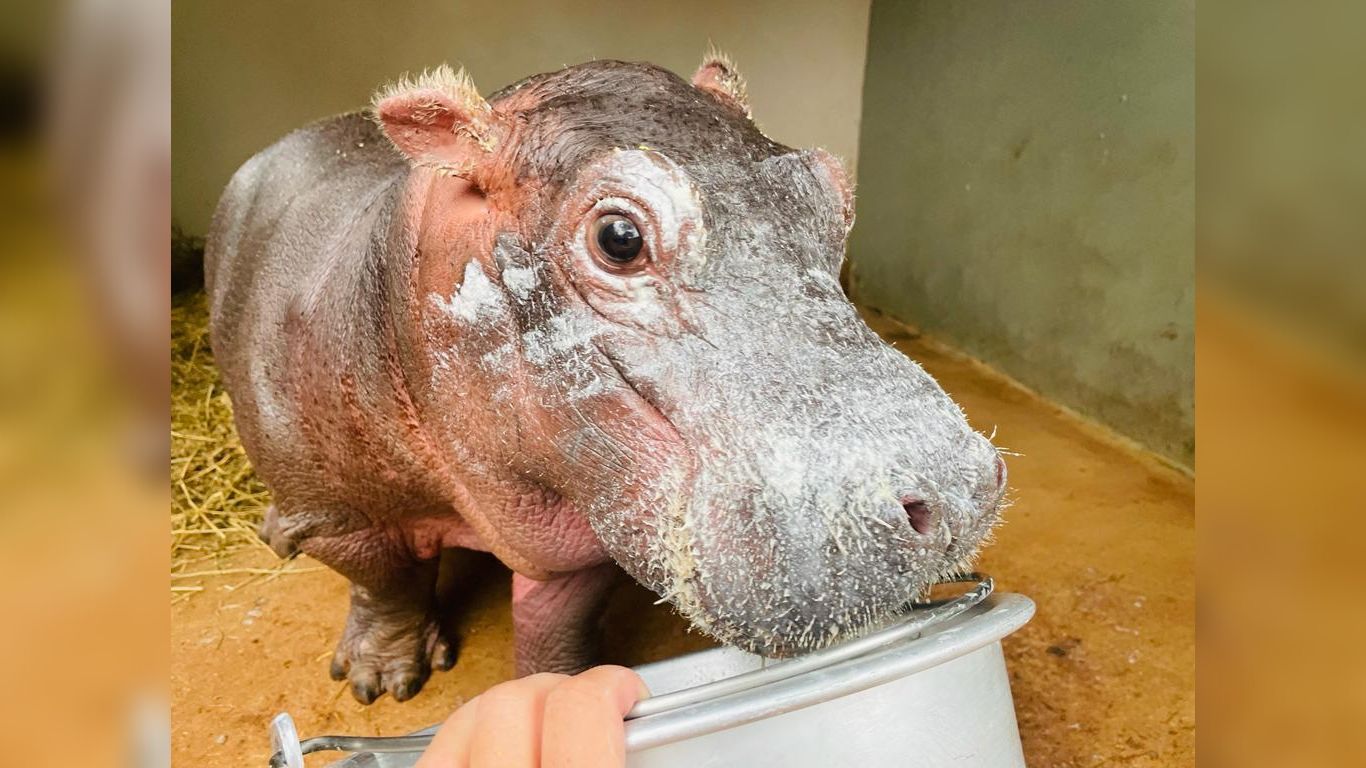 Credit: Umoya Khulula Wildlife Center
Our goal is to ensure she gets strong enough to be released back into the wild, where she belongs!
The common hippo is an iconic African species currently listed as 'Vulnerable' on the IUCN Red List of Threatened Species. Hippos have played a crucial role in African aquatic ecosystems for millions of years, with their dung contributing to the overall health of rivers and lakes.
Although a pod of hippos resides in Tzaneen's Groot Letaba River, their extremely territorial nature means the rescued calf would almost certainly have been killed had she been left with them. Right now, Umoya Khulula is her best and ONLY hope.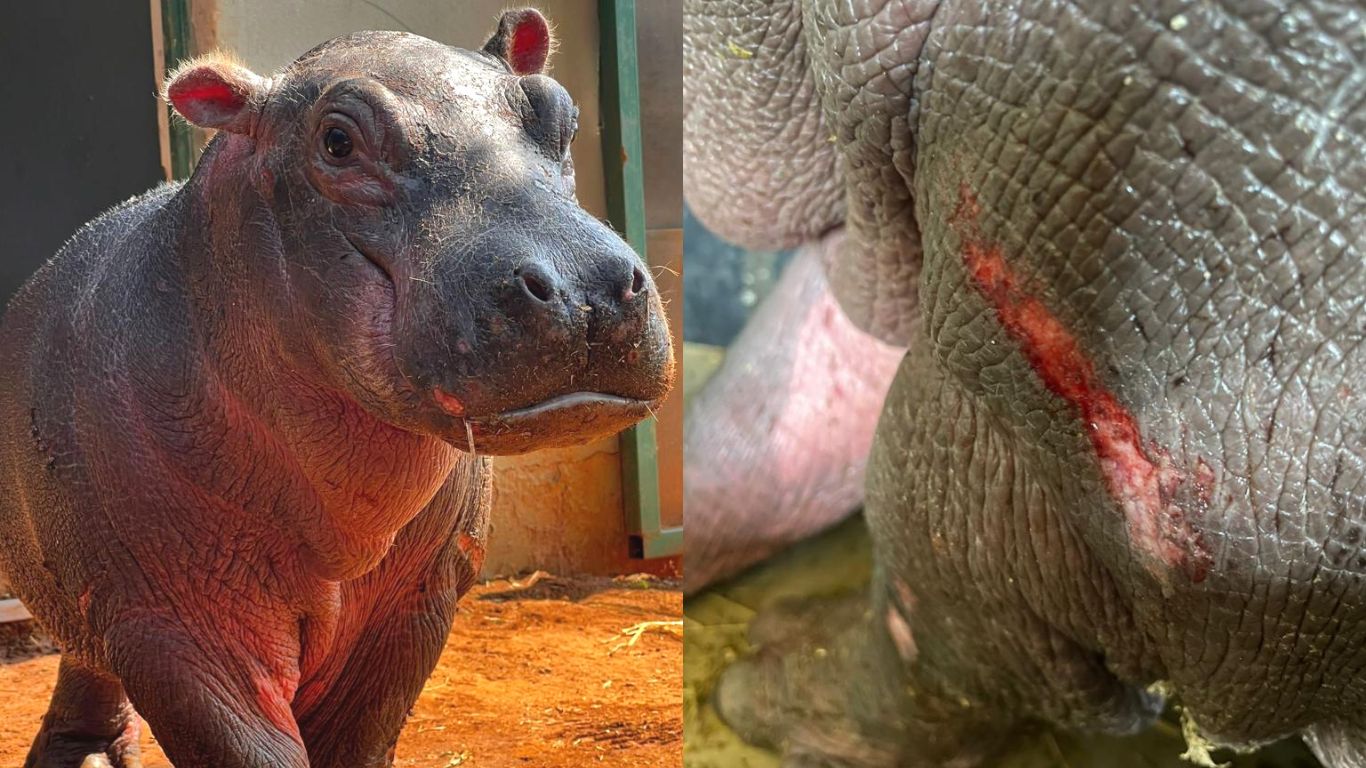 Credit: Umoya Khulula Wildlife Center
Our partner, Umoya Khulula, is a rescue and rehabilitation organization that specializes in the care of orphaned indigenous wildlife. Among the sick and injured wildlife in their care are juvenile antelope, pangolins, mongooses, porcupines and their latest arrival, Lucy the hippo calf.
There is a long way to go before Lucy can be released into a safe area. Hippo calves drink from their mothers for up to 12 months – and Lucy is just three months old.
She needs a special milk formula with protein additives and probiotics to ensure that she receives the nutrition necessary for her long-term survival. A product like this is costly and not easily accessible in the area, which is why we are urgently reaching out to you today.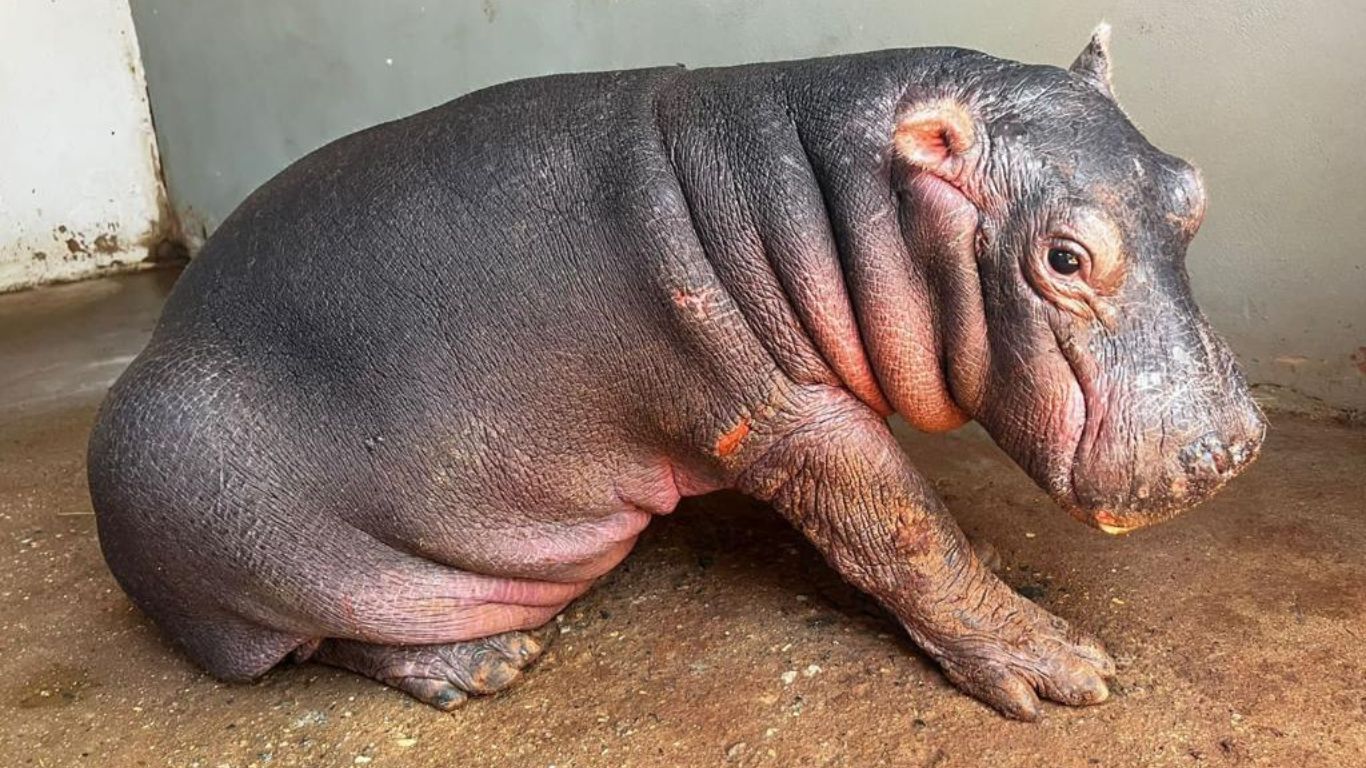 Credit: Umoya Khulula Wildlife Center
If we can raise $10,000 (roughly £8,000), we can purchase enough special milk formula to feed Lucy for an entire year and provide medical care to treat her terrible injuries.
Please, help us save the life of this orphaned calf.
Lucy is experiencing terrible trauma after being separated from her mother and nearly dying alone in a dam – but thanks to the skilled and fast-acting team at Umoya Khulula, she survived and is safe.
With your support, we can get Lucy the nutrition and treatment she desperately needs to grow, get stronger, and eventually be released back into the wild with a mate or accepting pod of hippos.
Umoya Khulula has released over 200 different species of animals back into the wild since it opened six years ago. Can we count on you to help give Lucy the hippo calf this same chance?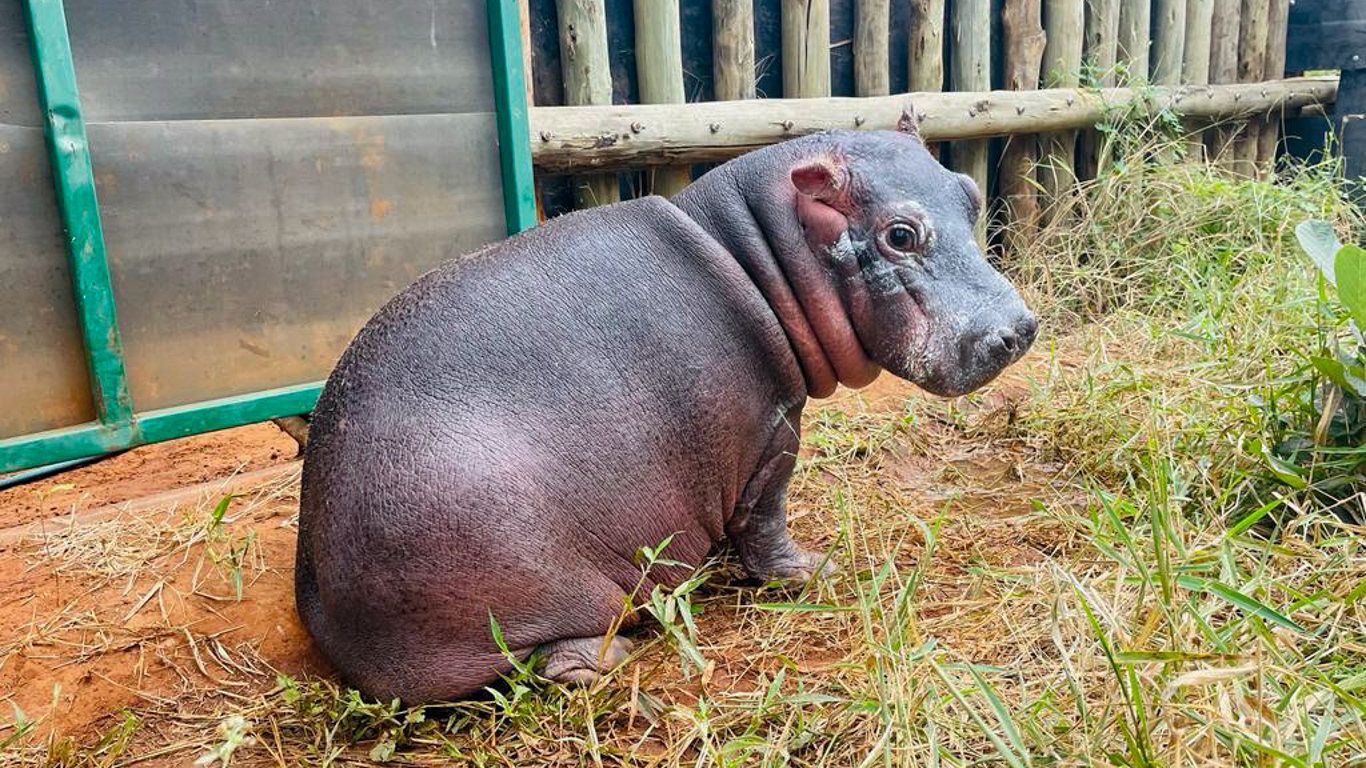 Credit: Umoya Khulula Wildlife Center
Umoya Khulula has the expertise to care for Lucy, but we need YOUR help to ensure she gets it, starting with critical milk formula and medical care. Please donate generously to Animal Survival International today and help us save Lucy's life.