In April, your support helped a captive bear, elephants, giraffes, leopards and other vulnerable wildlife at risk in Montenegro, Zimbabwe and South Africa. Here is how you made a difference in April.
Montenegro
Fighting to free Ljubo
Ljubo, a five-year-old brown bear who has been held captive his entire life, is still suffering in Montenegro. We promised our supporters we would not stop fighting to free him, even though the situation is fraught with challenges involving Ljubo's cruel owner, the Montenegrin government and the Veterinary Inspectorate, who until we got involved turned a blind eye to this blatant cruelty.
Ljubo is so traumatized that he self harms, repeatedly biting himself and chewing the bars that confine him. We cannot and WILL NOT give up on him. Thanks to the support of devoted animal lovers like you, our tireless work to have Ljubo freed and moved to a suitable bear sanctuary continues.
Read our latest update on Ljubo.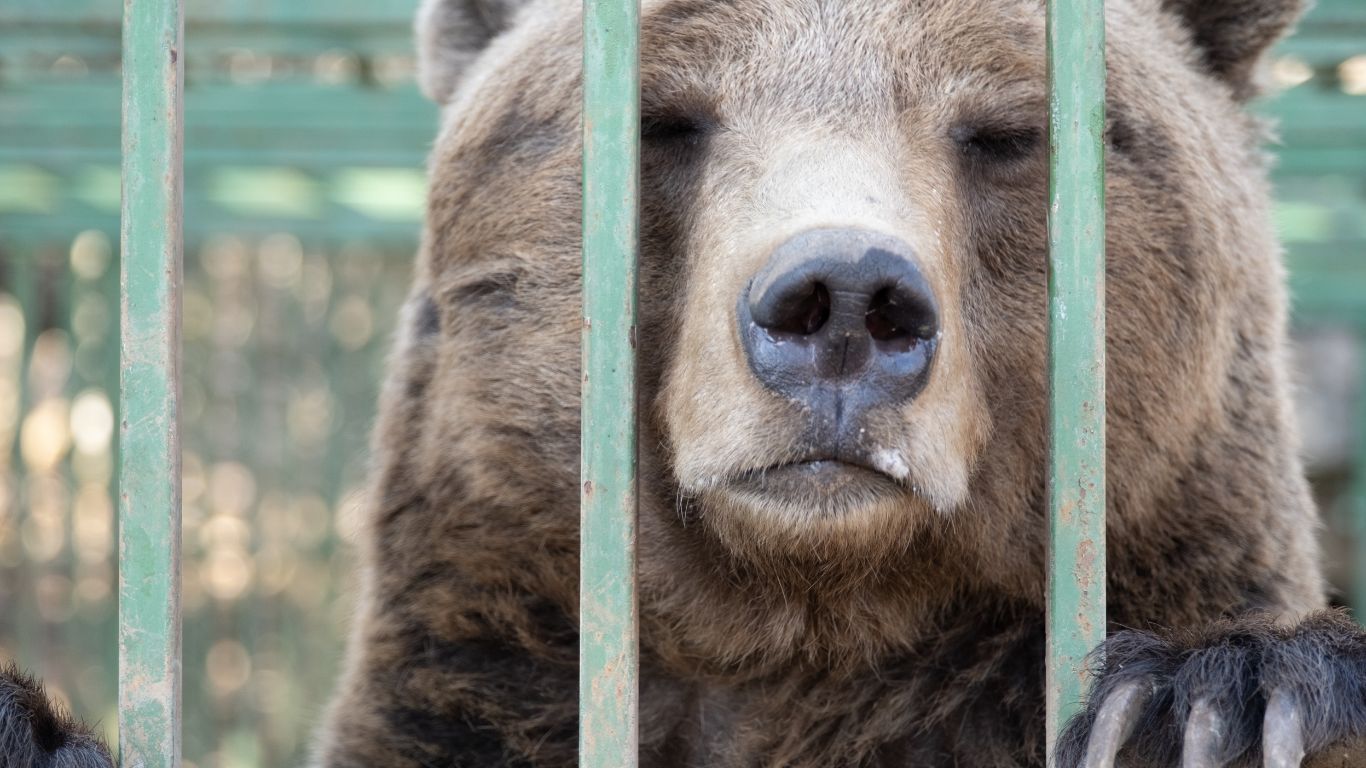 Victoria Falls, Zimbabwe 
Providing the Matetsi Anti-Poaching Unit (MAPU) with a crucial patrol boat
In a poaching hotspot at Zimbabwe's Victoria Falls, countless vulnerable and endangered wild animals are in peril. Poachers cross the river from Zambia into the Matetsi Private Game Reserve (MPGR) and slaughter elephants, hippos, leopards and giraffes for their tusks, meat and skin. Our partner, the Matetsi Anti-Poaching Unit (MAPU) works around the clock patrolling every part of the reserve to protect the region's precious wildlife, but just a few weeks ago, their patrol boat was ripped to shreds by a Zamabezi crocodile.
Without a boat, MAPU's scouts cannot patrol islands and waterways on the river, allowing poachers easy access to the park and leaving animals at greater risk of being snared and killed. We reached out to you for support, and thanks to your generosity, we are helping to purchase a critically-needed replacement patrol boat with a reinforced aluminum hull to protect it from croc encounters. Your donations will get MAPU back on the water and ready to continue their vital work.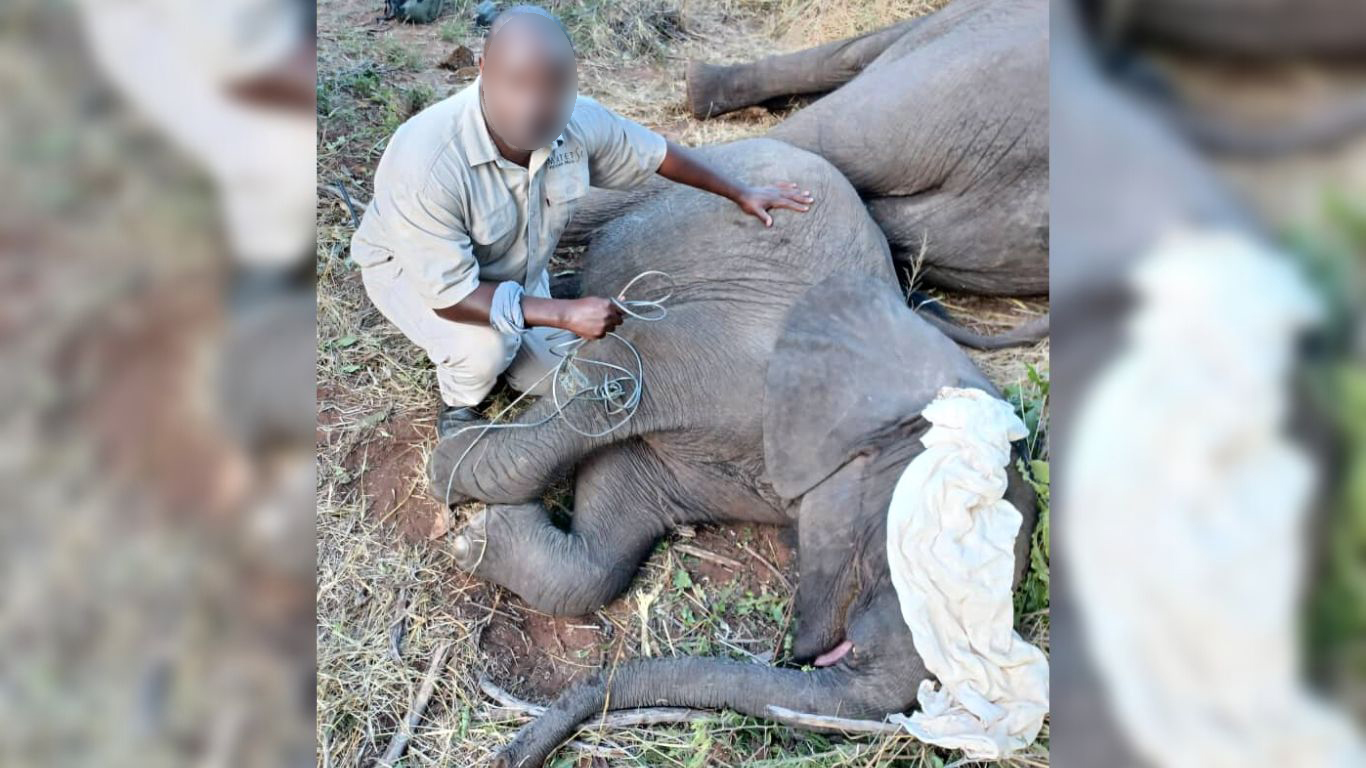 Image credit: MAPU
Addo Elephant National Park, South Africa 
Fitting endangered elephants with revolutionary AI-enabled tracking devices
The endangered elephants of Africa are in the midst of a devastating poaching crisis. At least 20,000 African elephants are killed each year for the illegal ivory trade, driving them headlong to extinction. Fortunately, there is hope. New technology using artificial intelligence (AI) will completely revolutionize the way we track and monitor wildlife species and help save countless lives. The AI will monitor every movement the elephant makes, in real time, while continuously monitoring its vital signs. At the first sign of anxiety or unusual activity, the AI will send a message via satellite to anti-poaching teams, who can then respond instantly.
Through your support, we have raised enough money to fit these revolutionary tracking devices to an endangered African savannah elephant family who live dangerously close to a poaching hotspot. Thank you! You have given these precious animals a better chance at survival.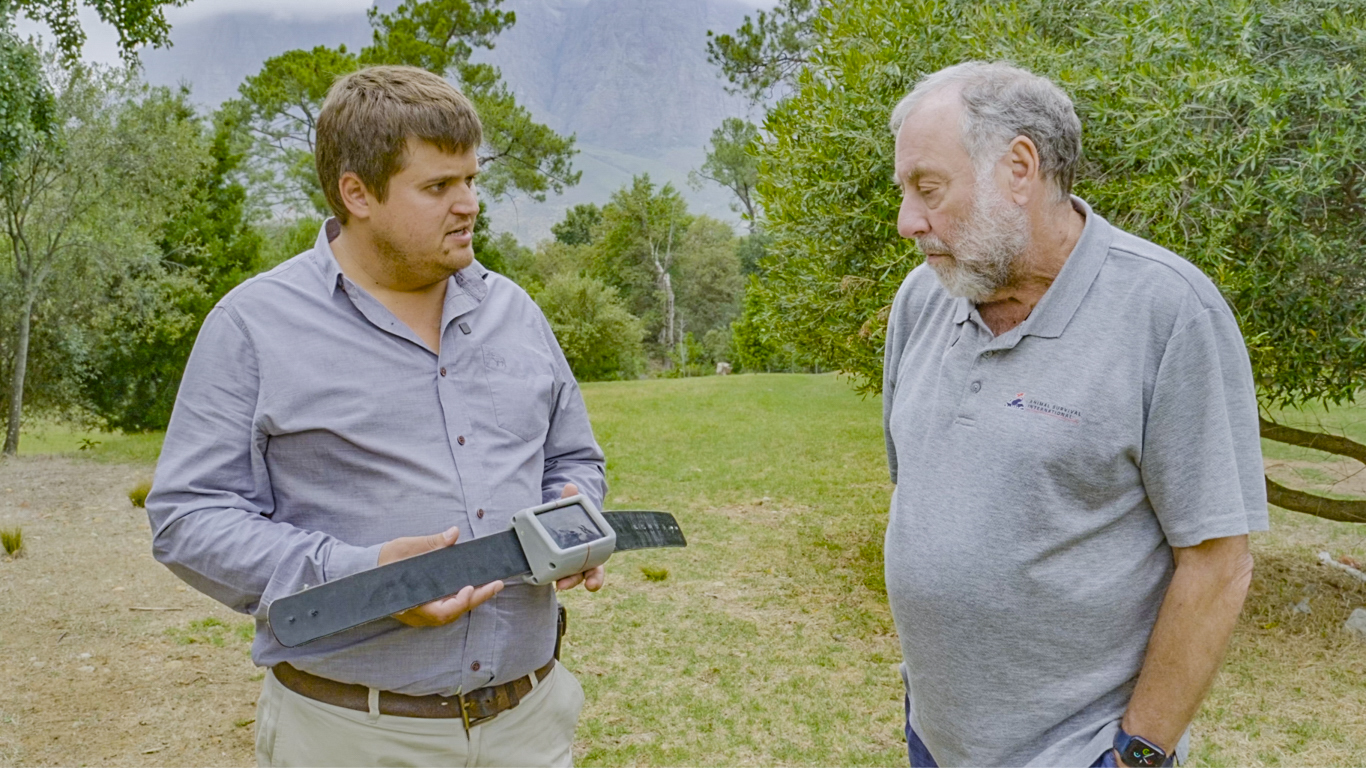 Updates
Democratic Republic of Congo (DRC)
Good News for Bonobos
In January, we told you about the plight of bonobos - an endangered great ape species native to the DRC. These gentle, sensitive creatures are poached from their forest homes to be sold at bushmeat markets or to be kept as exotic pets. As few as 10,000 bonobos remain in the wild today. Our partner, Friends of Bonobos, works tirelessly to rescue bonobos, provide them with life-saving care, and release them in a protected reserve where they are carefully monitored by expert forest guards.
The influx of rescued bonobos recently put immense strain on their clinic, nursery and rehabilitation program.
Thanks to your support, we were able to provide our partner with enough funds to nurse as many as 20 rescued bonobos back to health.
Read the original story here.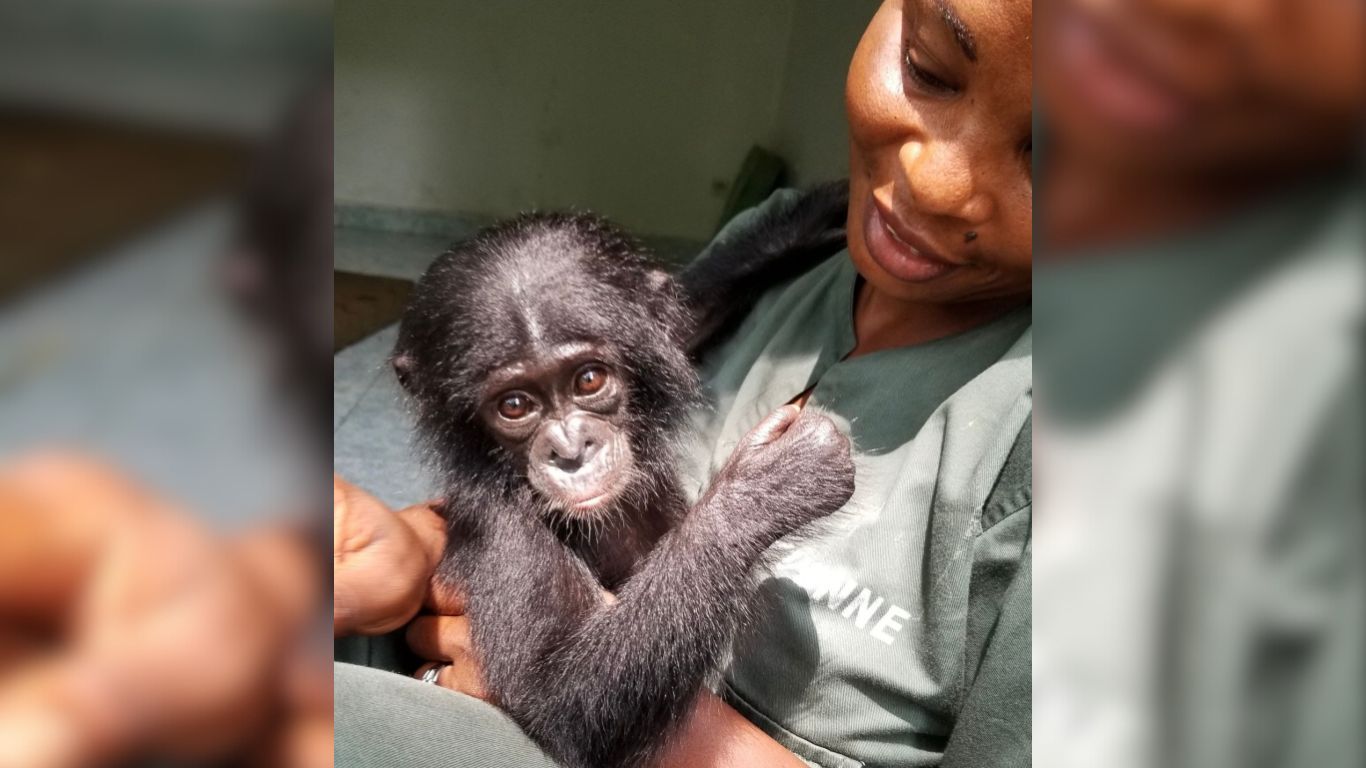 Image credit: Friends of Bonobos 
Kenya Drought Relief Update
We are excited to share the latest progress in our mission to help animals in drought-affected regions of Kenya by providing water and supporting the local ecosystem. While recent rains have brought some relief, there's still much work to be done.
Positive developments: The recent rainfall has been a tremendous boon for our tree planting efforts. After the recent rains, the seeds have an increased likelihood of germinating and growing into trees. These trees will not only offer food and shelter to local wildlife, but will also play a crucial role in offsetting our carbon footprint for 2022 by potentially locking away up to 54,431 kilograms of carbon.
Challenges faced: Unfortunately, heavy rainfall has led to flash floods in some areas, causing logistical difficulties for our team. Many old and poorly maintained roads have been washed away, temporarily preventing our team from reaching rural areas. We remain committed to our mission, and as soon as the roads are repaired, our team will return to the field to carry on with our vital work. We promise to keep you informed about our progress and share any updates as they become available.
Water hole/trough follow-up: We are currently working to improve water delivery efficiency to the water holes/troughs funded by your donations last year. We are considering subsidizing fuel costs for pumps/generators extracting water from boreholes in 20+ villages in the Sabuli region during extreme situations. Additionally, we are exploring solar power implementation and drilling new boreholes in the Sabuli Wildlife Conservancy.
Your support matters! Your ongoing support is invaluable because your contributions play a crucial role in our efforts to protect Kenya's vulnerable wildlife in these challenging times. Together, we can and will make a difference.
Image credits:Teddy Kinyanjui
South Africa, Vulpro Vultures
A few months ago, we asked you to help us raise funds for equipment for an important vulture breeding program in South Africa, run by VulPro. Your generous support has enabled us to purchase two new incubators for the program. These will help facilitate the hatching of up to ten more vulture eggs per year, with the aim of helping restore wild populations. We have also donated a new hatcher, which helps ensure optimal humidity and temperature for eggs to hatch.
Did you know that a vulture incubation period is 54 days, and hatching takes up to 4 days per egg? Young vultures (nestlings) fledge towards the end of November to January.
Read the original story here.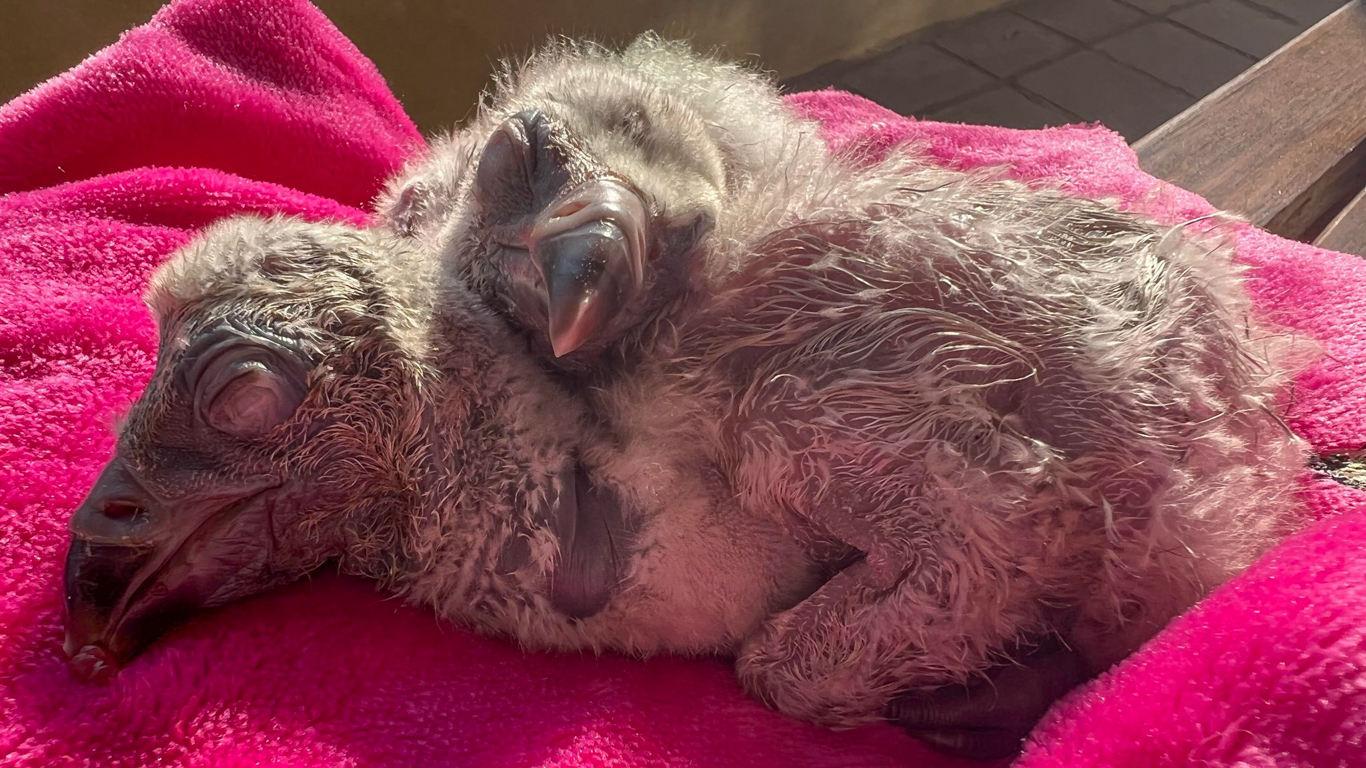 Image credit: Vulpro
#SaveTheElephantDay 16 April 2023
Around 200,000 elephants are poached every year for their tusks. Right now, it is more important than ever to consider proactive ways in which we can help preserve this giant yet vulnerable species from wildlife criminals. We have the privilege of working with partners on the ground in Africa who use innovative technology and highly trained teams to intercept poachers and bring criminals to book. With your continued support, we pledge to continue doing everything we can to help safeguard this keystone species. On Save The Elephant Day, and every day, please keep standing with us.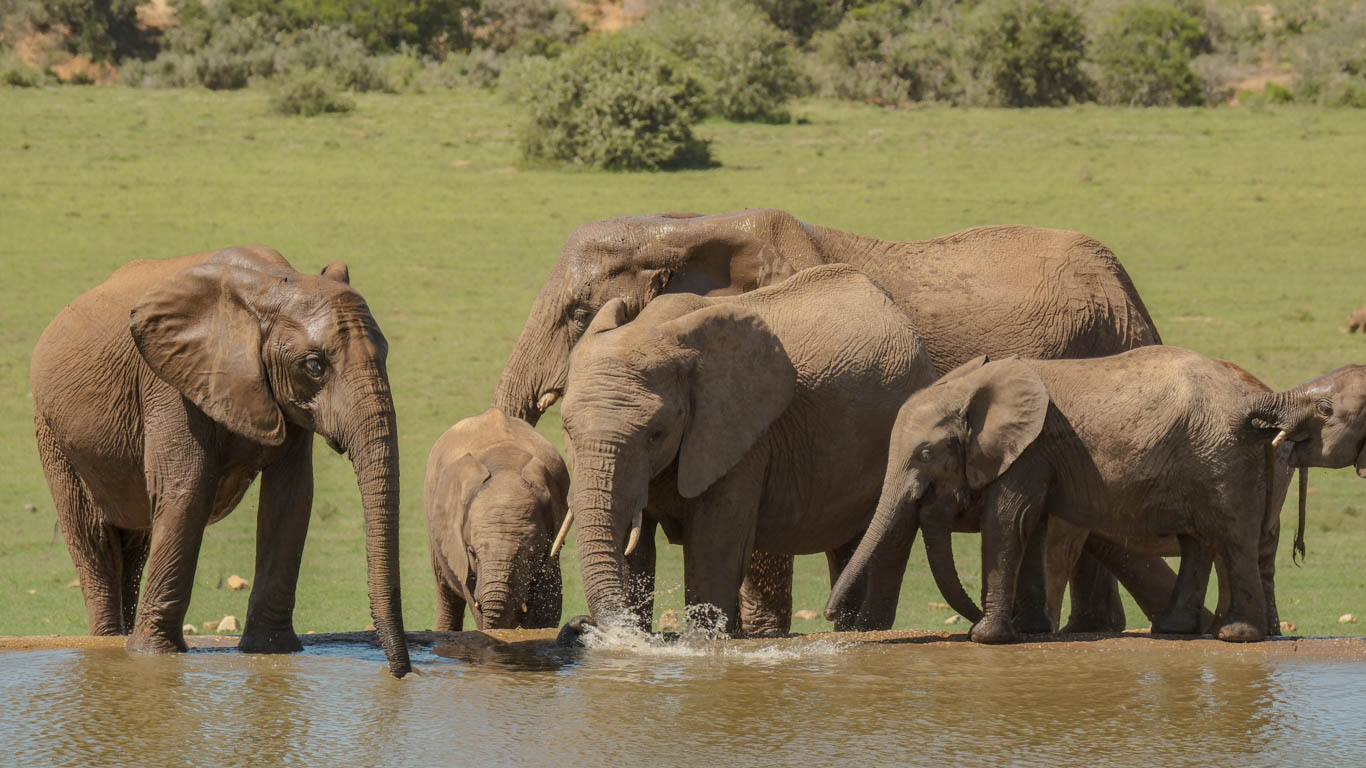 Zimbabwe, Bumi Hills Bushbuck
Our partner in Zimbabwe, the Bumi Hills Anti-Poaching Unit (BHAPU), recently freed a young bushbuck from a section of PVC piping that had trapped him just above his ankle. This is a perfect example of why we support trained, on-the-ground experts like BHAPU in their quest to protect precious wildlife. By conducting regular anti-poaching patrols and snare sweeps, they are able to respond quickly to wildlife emergencies and save lives.
Watch the video here.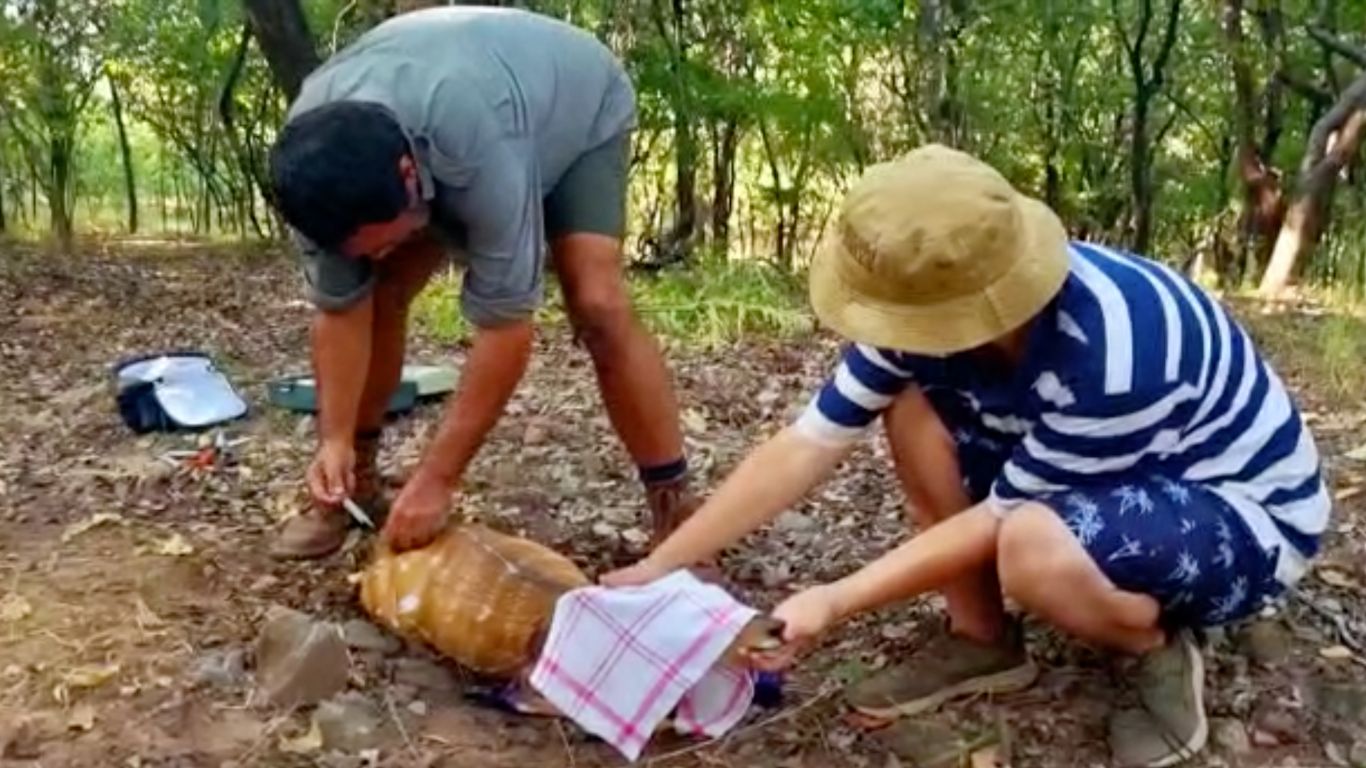 Image credits: BHAPU
From the News Desk
At ASI, we strive to stay abreast of the latest wildlife conservation news so we can keep you informed on the most critical issues surrounding animals today.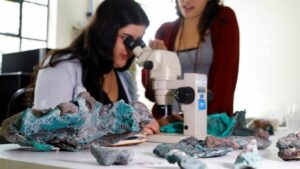 Brazilian researchers find 'terrifying' plastic rocks on remote island
The discovery of rocks made from plastic debris on Brazil's Trindade Island has sparked alarm among scientists, reports Reuters. Read more…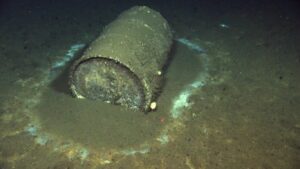 The Guardian: High concentrations of DDT found across vast swath of California seafloor
For years, industrial companies in southern California used the coast as a dumping ground for toxic chemical waste, including DDT. Decades later, scientists have found that the pesticide remains in high concentrations on the ocean floor and has never broken down. Read more…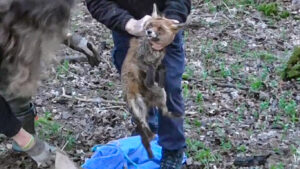 Fox rescued after being 'bagged' and trapped underground for illegal hunt
Members of the Cirencester Illegal Hunt Watch and Three Counties Hunt Sabs have rescued a fox which hunters had tied up in a bag and stored under the ground. Read more…
As a supporter, you help us raise public awareness and communicate the urgency of action needed to save irreplaceable animal species and the environments on which they depend. Thank you for making it possible for us to make a difference, supporting wildlife around the globe.
Saving animals and the planet,

Campaign Director
Animal Survival International