We promised our supporters we will not stop fighting to free Ljubo, a five-year-old brown bear who has been held captive in Montenegro his entire life.
We are working tirelessly to have Ljubo relocated to a bear sanctuary, but the fight to free him is fraught with challenges. Here is the situation.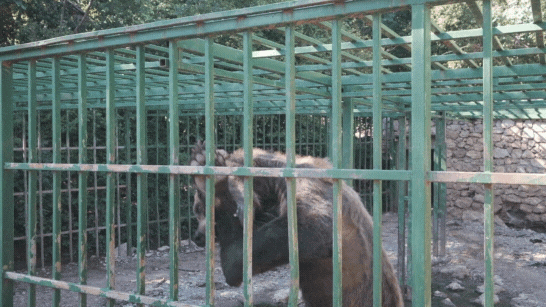 Firstly, his owner profits from exhibiting him to the public and refuses to free him, and secondly, until we became involved, the Montenegrin government turned a blind eye to this blatant cruelty. Now, Montenegro's Environmental Protection Agency (EPA) has endorsed Ljubo's rescue, but the Veterinary Inspectorate has not, dragging its heels, seemingly finding nothing wrong with bears suffering in cages.
Ljubo belongs to the nation, but the nation's rulers turn a blind eye to his suffering.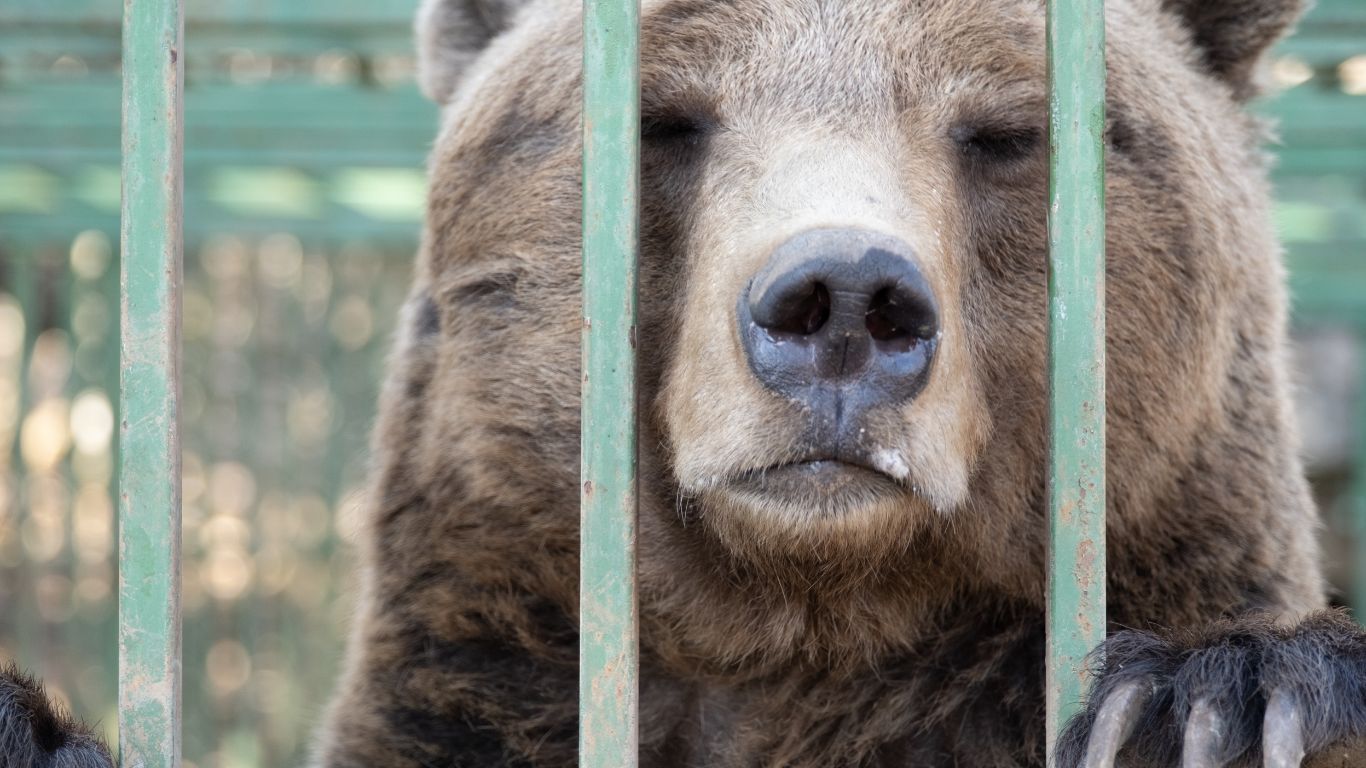 Under Montenegrin law, the bear belongs to the nation, not to Milan Milickovic, the man holding him captive. Yet the situation continues regardless of the will of the people, most of whom do not know about the situation and would be horrified at such cruelty.
The urgency of Ljubo's situation cannot be overstated. He is DESPERATELY UNHAPPY. For 24 hours a day, every day, Ljubo is confined to a cage. He spends his days being bombarded by food, thrown at him by selfie-seeking tourists. He is so stressed he self-harms, biting himself and the bars of his cage. It is a sickening disgrace that Montenegro allows this to happen and we are doing our utmost to rescue Ljubo from an intolerable situation.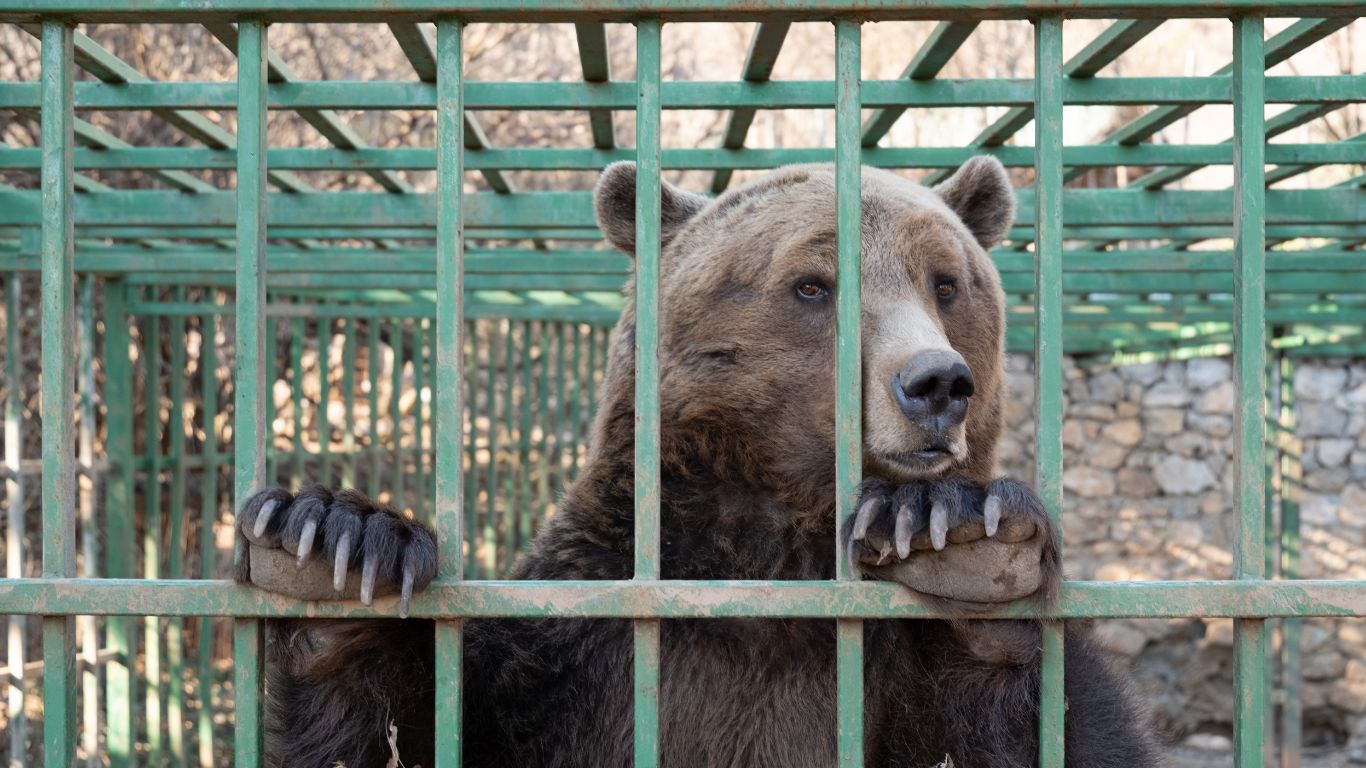 It is a tough battle, but one that we must not lose, for the sake of Ljubo and ALL animals treated abominably.
We are making progress, but we have no illusions: it will be a tough fight. Milickovic makes money from the bear and is refusing to let him go, aided by government inertia and officials who should know better.
We urge animal lovers to help us FREE LJUBO and get him to a sanctuary where he will live a better life, in appropriate conditions with expert care.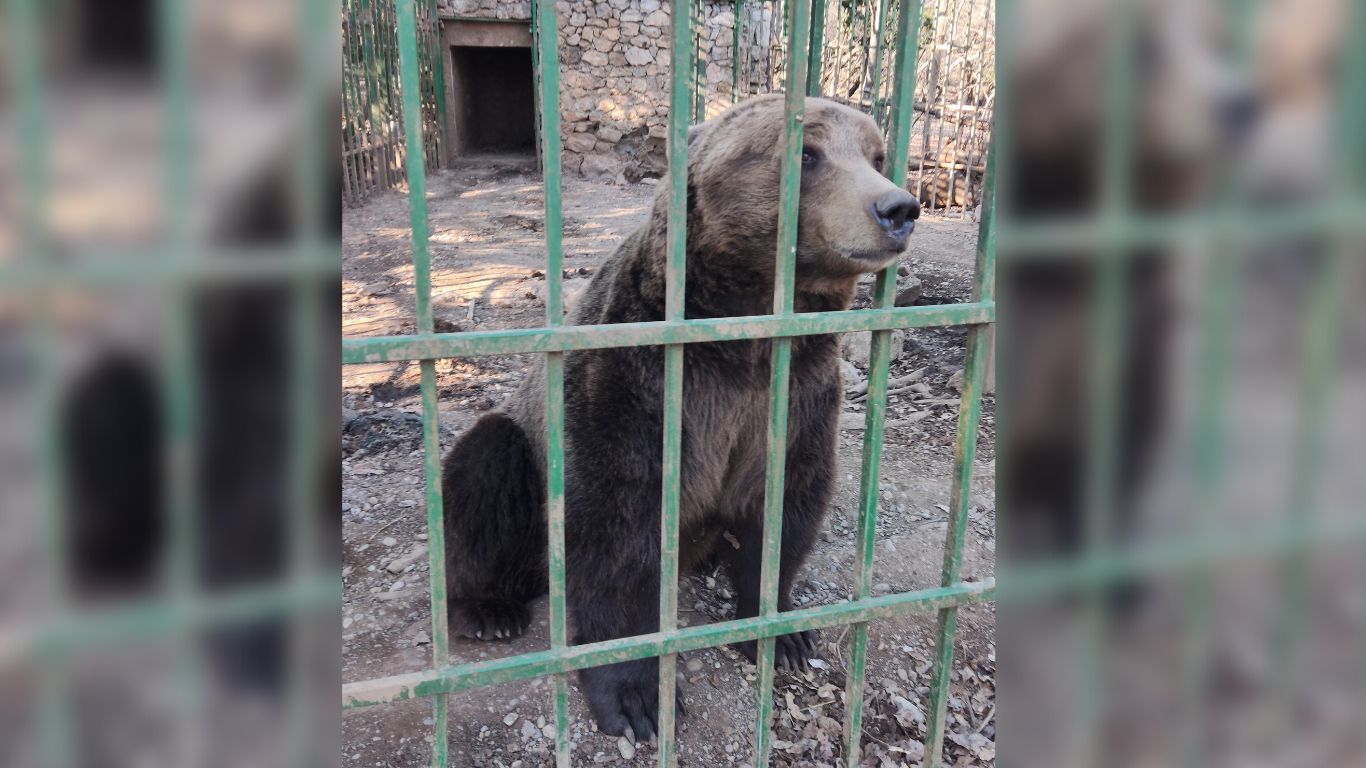 Here is where we are now:
The Environmental Protection Agency (EPA) has revoked Milickovic's license to keep the bear and other wild animals to exhibit them for financial gain. This is because he broke requirements for reporting 'changes in circumstances' at his 'zoo', including the deaths of 13 animals in one day in December 2022. Milickovic now has no valid zoo license, which means he should close down. He hasn't done so.

At our urging

, in February 2023, Montenegro's veterinary inspectorate, which falls under the Ministry of Agriculture, agreed that a qualified bear expert could visit Ljubo to assess his health, but

this did not happen

.
On April 10, our continued lobbying paid off and we met with the Minister of Agriculture, Vladimir Jokovic, and veterinary administration officials. As a result, the veterinary inspectorate has

now approved a list of bear experts

they will accept to conduct the assessment. We will work with them to ensure the assessment takes place as soon as possible and have offered to pay for the expert's time and travel.

The grim chronicle of a Montenegrin 'private zoo': 13 animal deaths in a single day, with no explanation.
We will continue our fight to get Ljubo out of there.
We still need your help.
We submitted a freedom of information request seeking to establish the status of the investigation into the 13 mysterious animal deaths in a single day at the 'zoo' where Ljubo is being held. We were told that it is an ongoing investigation, and that under the Criminal Procedure Code, they are unable to give us answers. We will carefully monitor progress.
There is a parliamentary election coming up in Montenegro. In the hope that local people will make their politicians take notice, we placed large billboards at strategic points throughout Podgorica, Montenegro's capital. To highlight how awful his situation is, the billboards showed Ljubo biting the bars of his cage.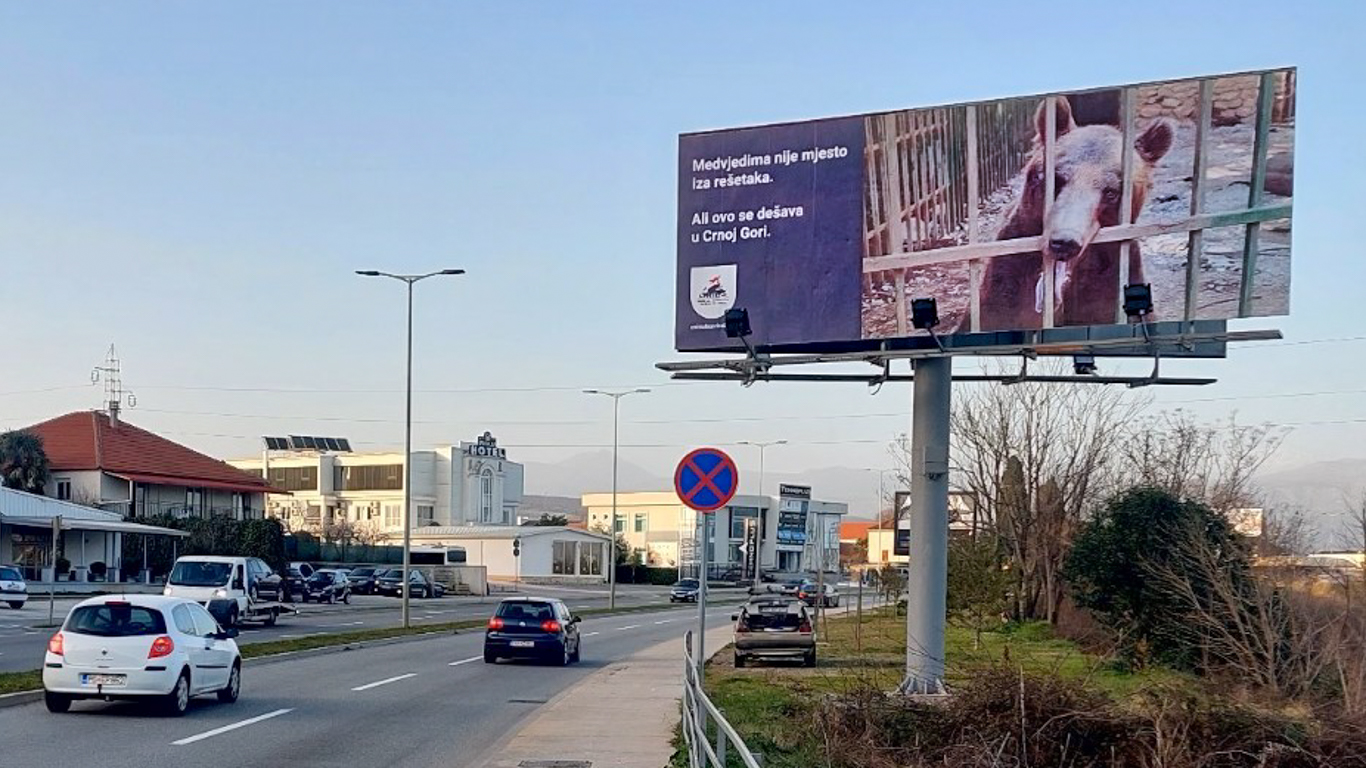 There is hope.
We are in contact with a reputable wildlife organization, experienced in bear sanctuaries, which has assured us

a haven will be found for Ljubo

, but only once the government of Montenegro gives permission for his relocation.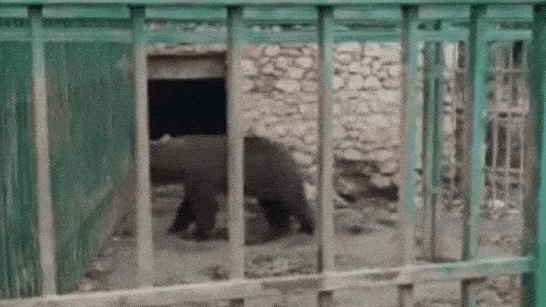 We are sometimes asked why it is taking the Montenegrin government so long to make right what is so clearly wrong.
We do not know the answer to that, but we can promise that we will not stop fighting until Ljubo is free. But we cannot do it alone. If Ljubo is ever to be free, it will take all of us together to achieve it. Please, donate today. Ljubo needs you.