We've changed our name!
Political Animal Lobby is now Animal Survival International, with a brand new and absolutely vital mission.
For animals, these are desperate times. The impacts of climate change, habitat loss, the destruction of marine ecosystems and a shameful lack of enforcement of international treaties are creating a catastrophic situation for animals, making extinction an ever-increasing probability for countless species. We are no longer fighting simply for the welfare of animals; we are fighting for their very survival.
To reflect this new reality, the Political Animal Lobby (PAL) has changed its name to Animal Survival International (ASI). We are broadening our focus to better help animals survive the massive challenges they face in a rapidly changing world.
ASI supports scientific research, helps implement wildlife conservation projects and raises awareness around important issues impacting ecosystems. We respond immediately to crises that threaten animals. We work to hold those in power accountable for actions harmful to the environment, calling them out when policies are weak, and legislation is not enforced. Most importantly, with the help of our supporters, we provide practical help whenever possible to restore habitats and provide safe-havens.
As our supporter, you help us raise public awareness, spread the facts and communicate the urgency of action needed to save millions of animal species and the environments on which they depend.
How we are helping animals RIGHT NOW: June 2021
As we made our transition from PAL to ASI, we continued with business as usual, and June was yet another busy month! From Europe to Africa, we helped as many animals as we possibly could.
We couldn't have done any of it without our supporters. We are deeply grateful to all the animal lovers who make it possible to help animals. Take a look at how your donations are making a difference to animals worldwide.
South Africa
Saving Addo's animals from most severe drought in 100 years
In South Africa, the worst drought in a hundred years is still raging in Addo National Park, and it's showing no sign of letting up. To make matters worse, Addo's rainy season is over and even drier months are expected until October. Hundreds of elephants and thousands more other animals in the park need to survive until then. Already, antelope (such as kudu) and warthogs have died of thirst. Again, we called on our supporters to help us secure more water for Addo's animals. And again, you were generous. Thanks to your generosity, we have purchased and installed four solar pumps to provide water at waterholes. These waterholes quite literally mean the difference between life and death for many animals.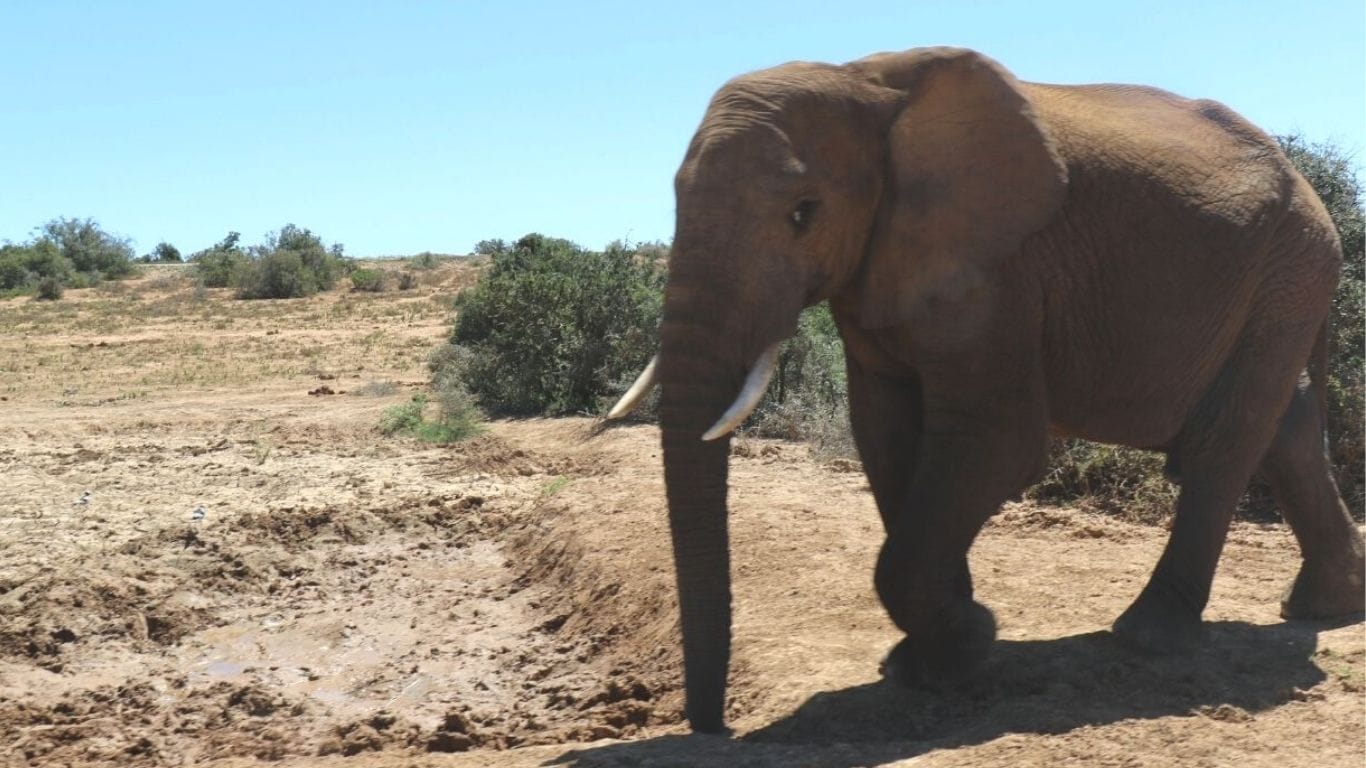 Creating an emergency fund for rescued pangolins
Pangolins are the most trafficked mammal in the world, and more than one million have been brutally killed for their scales in the last decade. We were recently alerted that since COVID-19 regulations started to ease, more pangolins than ever are now being stolen from the wild. Thankfully, there are dedicated people standing by to receive and care for pangolins confiscated from smugglers. Most often these poor creatures are in a critical state when they are found and need urgent medical attention. It is a long and expensive process to save and rehabilitate each pangolin before they can be released back into the wild. But we never know when one of these rare animals will be seized and in need of help, which is why we have set up an emergency pangolin rehabilitation fund. We'll keep you posted.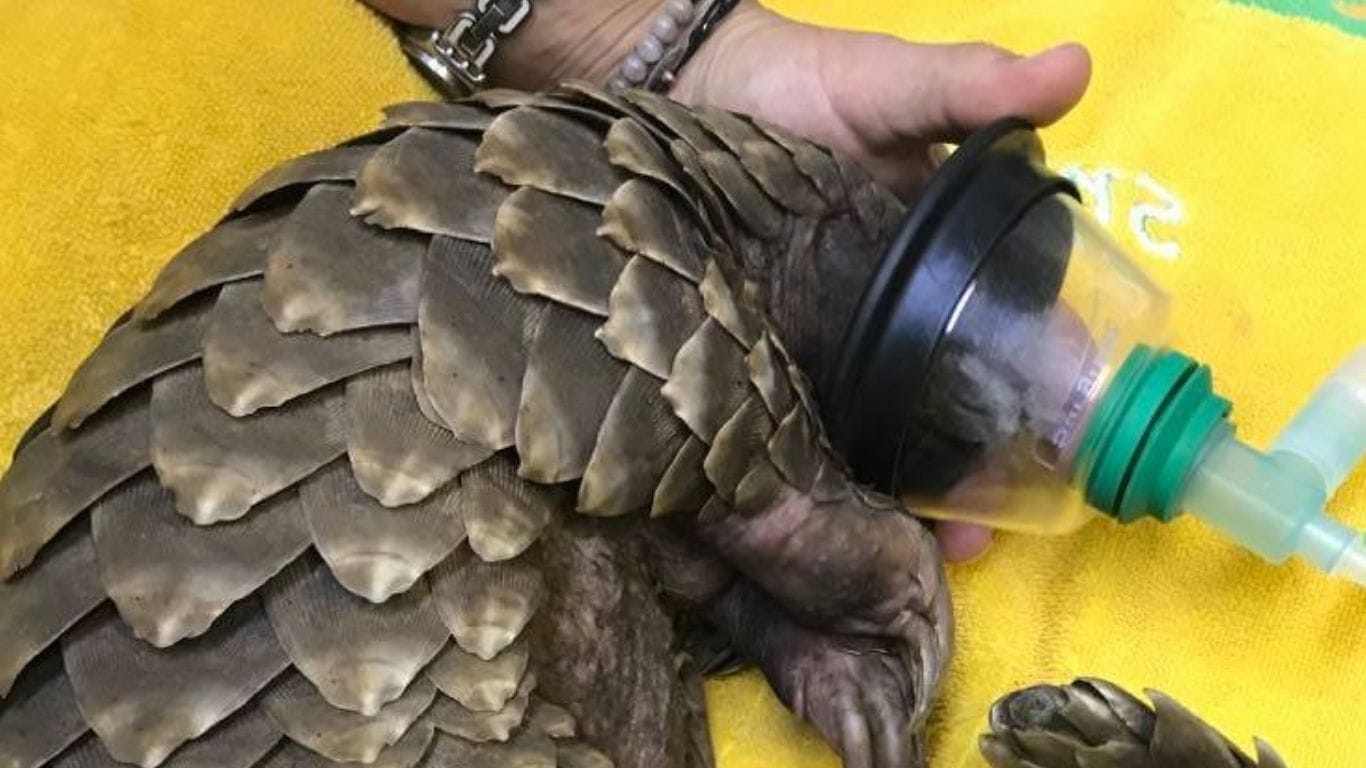 Purchasing tracking collars to help hyenas
ASI helps all animals without fear or favor, but we have to admit that after seeing The Lion King, hyenas were not our favorite animals. So, when South Africa's Addo National Park asked us to help hyenas, we were a bit surprised. But we did the research and discovered that, far from being the villains depicted by Disney, hyenas are clever, loving parents and play a vital role in keeping disease at bay among wild animals.
In part, because they have such a bad image, not much scientific research has been done on hyenas and scientists urgently need to know more. For example, we know that hyenas communicate over long distances but we have no idea how they do it. Scientists are baffled. As a first step, Addo asked if we could provide satellite tracking collars to learn how far they travel when they somehow, mysteriously, get news of a dead animal many miles away. We asked our supporters for help, and in June, we fitted three hyenas with satellite collars - a very important first step in learning more about these misunderstood creatures.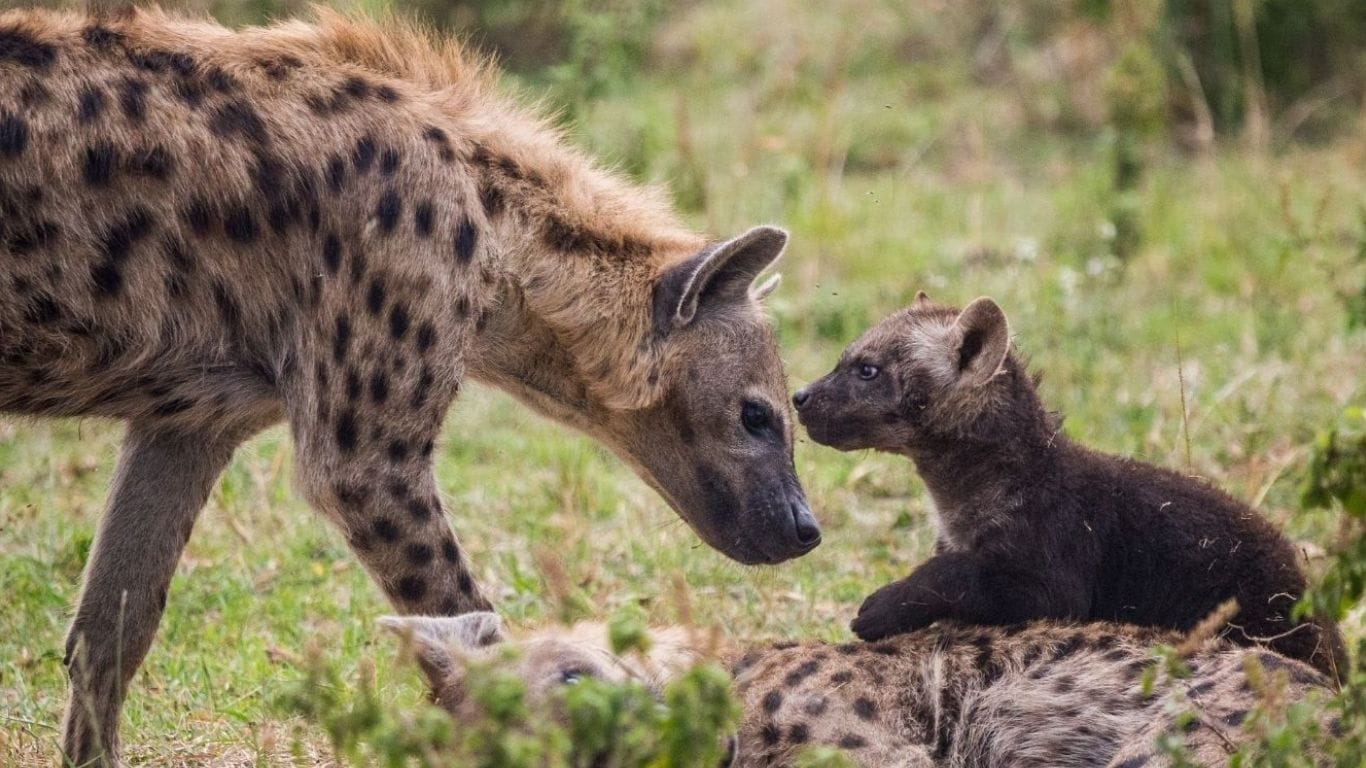 Greece
Cleaning up plastic pollution one beach at a time
ASI is committed to combating plastic pollution in our oceans, and we are starting one beach at a time. This month, we worked on the beaches and sea around the Greek island of Kefalonia, home to the critically endangered Mediterranean monk seal. Because of plastic pollution and other factors, these creatures are becoming increasingly rare. And it's not just the monk seals; all marine life in this area is suffering because of pollution, even the humble sea cucumbers are diminishing. Our team of cleaners consisted of divers with boats and dedicated volunteers. Together, they picked up 1,000 pounds of mostly plastic rubbish from three beaches and underwater locations! But the job is not done yet. We have pledged to continue this work. With your generous support, we will expand the beach clean-up program to as many places as we can.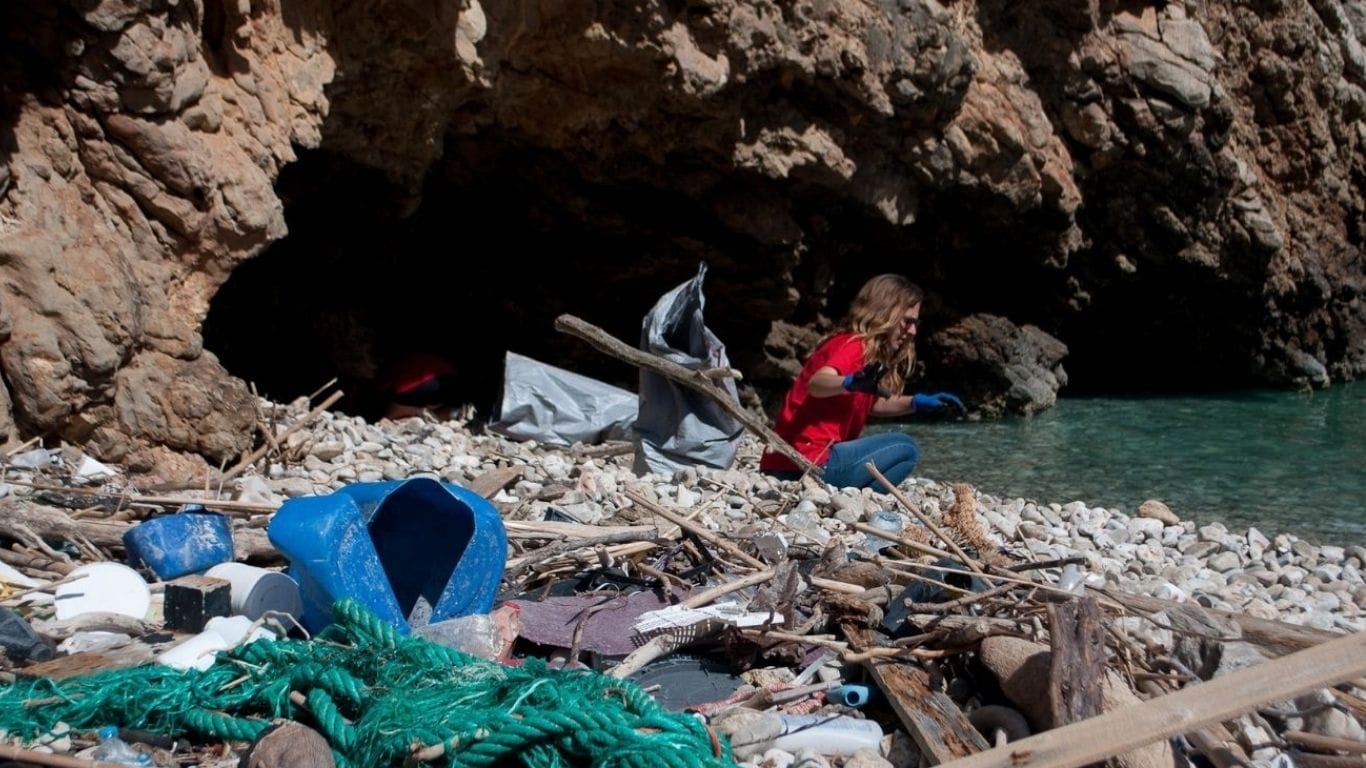 Zimbabwe
Supporting snare removal in Hwange National Park
In Zimbabwe's Hwange National Park, wild animals are indiscriminately caught and injured by illegal snares set by poachers. With COVID-19 intensifying unemployment and poverty, even ordinary people in the Hwange area have turned to snaring wild animals to feed their families. More than 3,000 of these deadly devices now lie in wait to trap defenseless wild animals!
The ASI team met with the Dete Animal Rescue Trust (DART) and saw first-hand the challenges that these snares present. DART works tirelessly in the Hwange area to remove snares and rescue animals injured by them, but their funding was running dangerously low. We asked our supporters to help us raise money for DART so that they can continue with their vital work. Thanks to you, we have raised enough funds to provide DART with the equipment and funding they need to continue this vital anti-snaring work.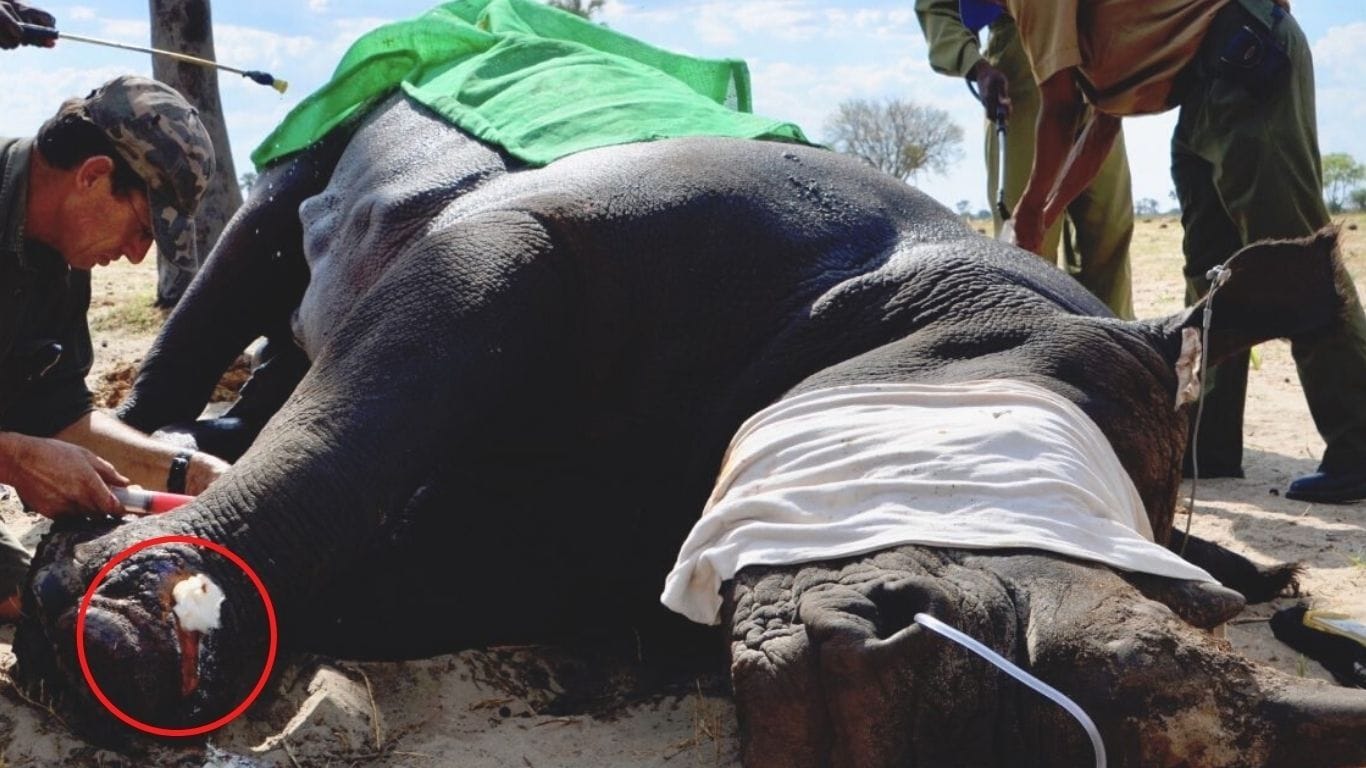 Once again, we are deeply grateful for your generous donations and support in raising awareness of these critical issues. You make it possible for us to make a difference, protecting wildlife and wild spaces across the globe.