We have told you before about the horror and pain that snares inflict on defenseless animals. Today, we must tell you about the plight of wild animals living around Hwange National Park in Zimbabwe, who are indiscriminately caught and severely injured by illegal snares. Please, will you help us? Together, we can save many animals from this horrific fate.
More than 3,000 of these deadly devices lie in wait to trap and torture defenseless wild animals!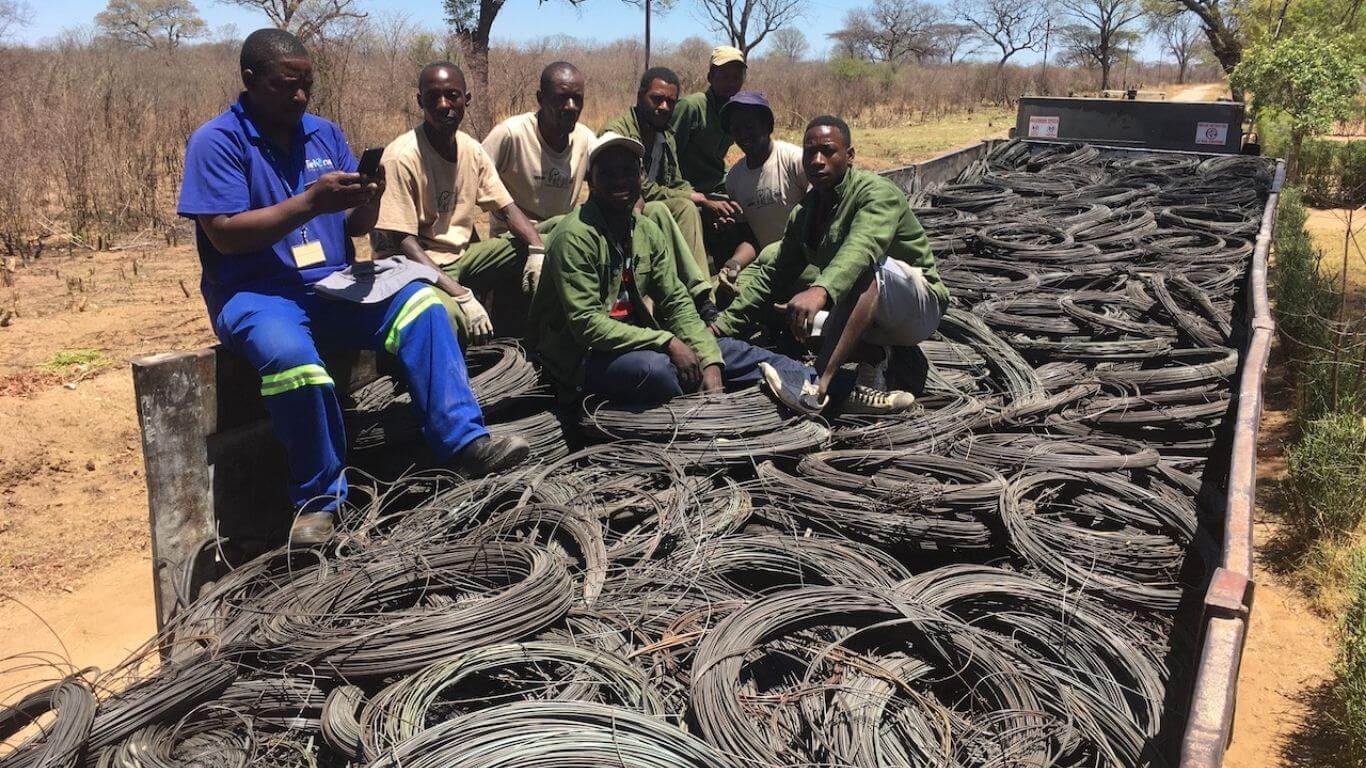 COVID-19 has intensified unemployment and poverty in Zimbabwe so severely that rural communities in the Hwange area have turned to snaring wild animals to feed their families. As people's desperation has grown, so have the number of snares surrounding the unfenced National Park. Experts estimate that more than 3,000 deadly snares now surround the protected area.
Simple, yet lethal, the snares are made from telephone wire, steel fencing wire, nylon rope, electrical cable, steel wire brake cables from cars and bicycles – or even braided tree bark. These devices are set along pathways that wild animals use, often on their way to find water. Tethered to a tree or bush, the loop of the snare, which is almost invisible, catches an animal by the neck or leg and pulls tighter as the animal tries to get away. The wires cut deep into the animal's flesh as it fights to free itself, causing terrible pain and injury, and often death.
No animal is safe from a snare.
Even animals as large as an adult elephant can fall victim to snaring!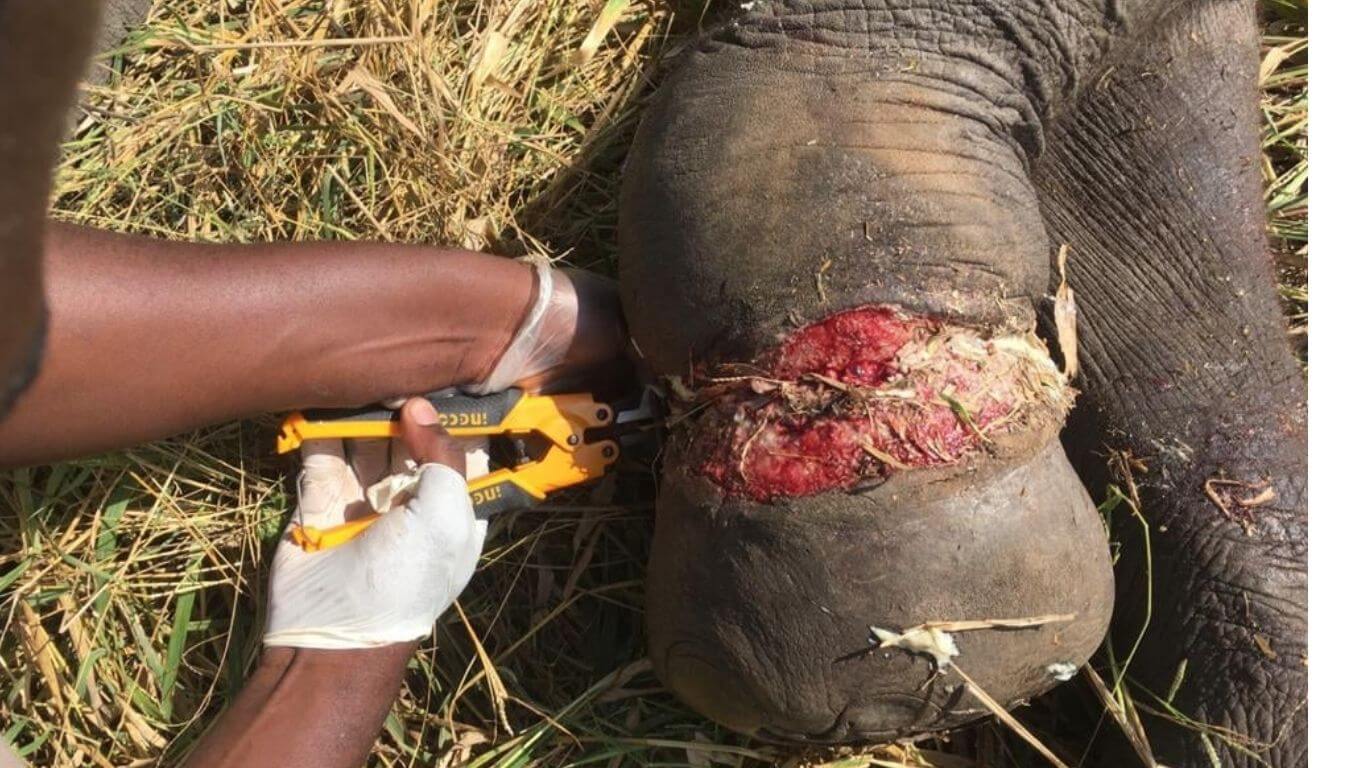 The Animal Survival International (ASI) team traveled to Zimbabwe to meet with the Dete Animal Rescue Trust (DART) and see firsthand the challenges that these snares present. DART has been working tirelessly for more than 20 years in the Hwange area to remove snares and rescue animals injured by them. With their funding now running dangerously low, they urgently need our help to continue their vital work.
This small team is winning daily victories by locating and removing snares and giving snared animals life-saving medical treatment. We joined them on a snare removal patrol through the dense bush and tough terrain, where the expertly trained team quickly located the almost invisible deathtraps. One of the snares we found was big enough to trap an adult elephant!
DART urgently needs medications and darts to rescue snared animals!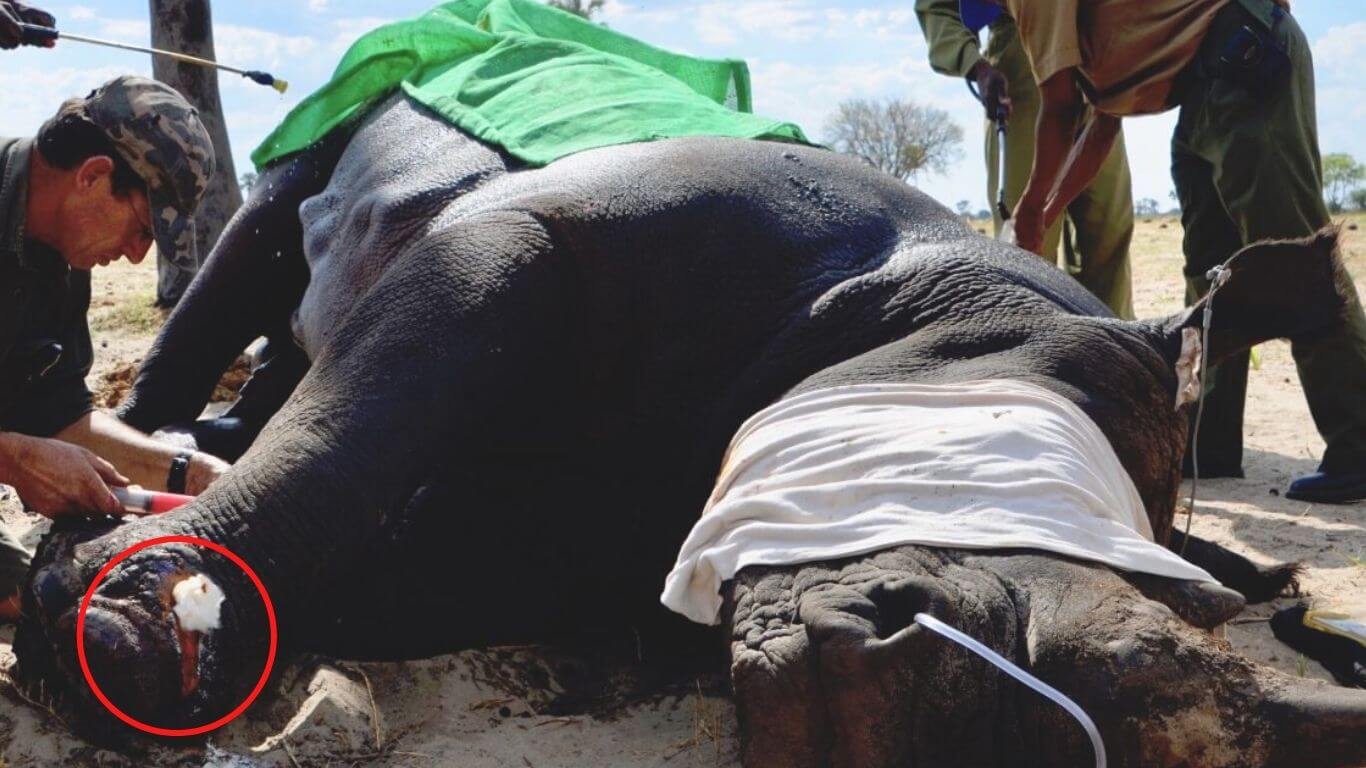 During their patrols, the DART team often comes across snared animals, terribly stressed and with various levels of injury. In these situations, they spring into action immediately to rescue and treat the animals. Careful not to cause additional stress, the team first darts the animal with a sedative. Once it has been successfully immobilized, the team gets to work assessing and treating the animal's wounds. Quickly and carefully, the snare wire must be removed, and the wounds cleaned with antiseptic. Long-acting anti-inflammatory medication and antibiotics are then administered, and the sedative is reversed. From a safe distance, the team makes sure the animal is able to move away.
We need to support DART so that they can continue to remove these deadly devices and save injured animals. We need to raise $7,500 (£5,500) as quickly as we can – please help us provide life-saving medication and darts.
Every snare removed is a life saved!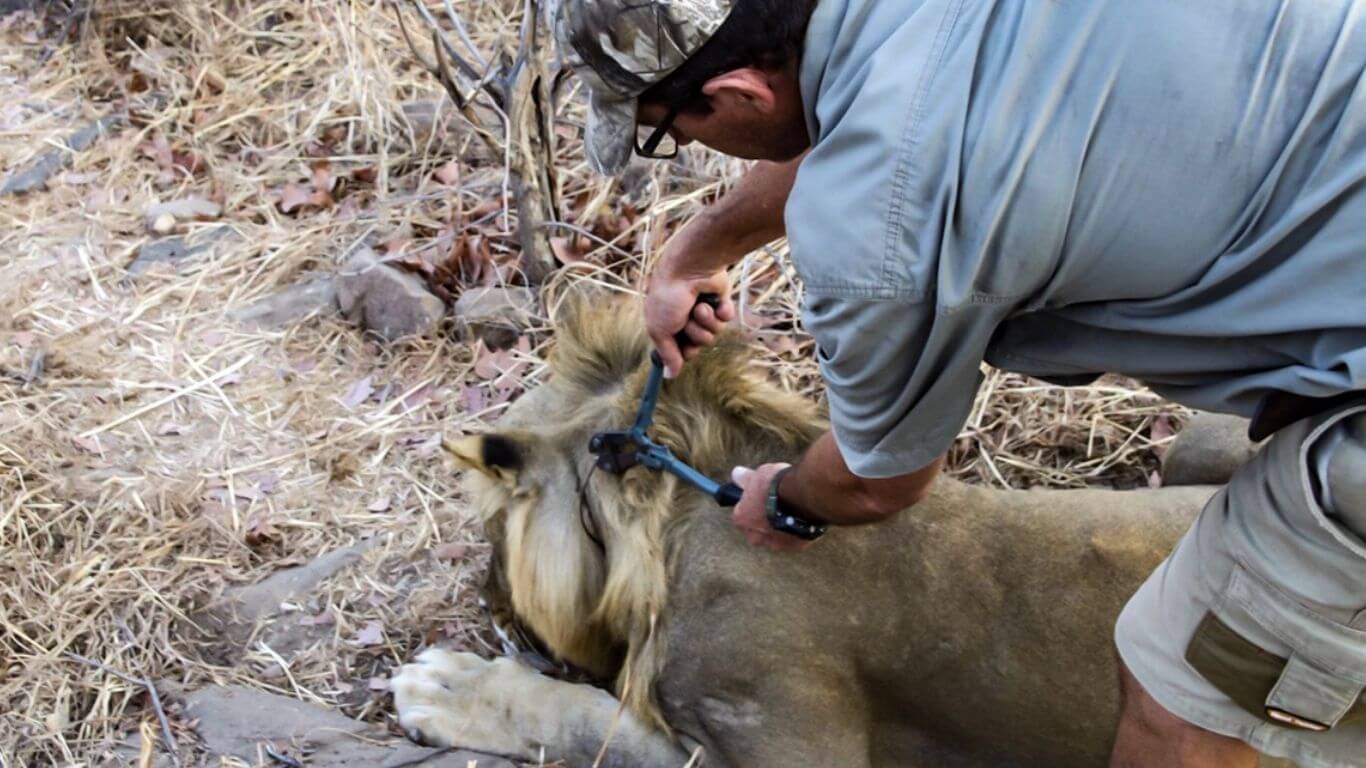 One of the biggest problems with snares is that no animal is safe from them. Endangered creatures such as wild dogs and elephants risk being caught, tortured and killed. The animals of the National Park roam free, crossing main roads and even passing through villages. Every step they take is a possible disaster waiting to happen.
In 2020 alone, DART collected 387 miles (623 kilometers) of decommissioned copper-coated, high tensile steel telephone wire weighing more than 26 tons! That is approximately 207,666 potential snares removed, and thousands of animals saved from injury and death!
Please, help us today to support DART and save indiscriminately snared animals from excruciating pain, prolonged suffering and death.