We are half-way to our goal! With your help, we can provide life-giving water to thousands more animals who risk death from dehydration!
Earlier this year, we asked you to help us provide two state-of-the-art, solar-powered water pumps to bring water to thirsty elephants. The elephants live in the Addo National Park in South Africa, where a terrible drought is raging – the worst in 100 years.
Thanks to your help, we were successful and managed to supply the elephants and other wildlife, including lions and zebras, in one area of the park with a consistent water supply.
Unfortunately, it's still not enough. The drought is showing no sign of letting up. To make matters worse, Addo's rainy season is over and even drier months are expected until October – best-case scenario.
We must help hundreds of elephants, and thousands more other animals in the park survive until then. Time is ticking, and already, antelope (such as kudu) and warthogs are dying of thirst.
If we don't secure enough water, Addo's animals face an unprecedented catastrophe when hundreds more start dying of dehydration.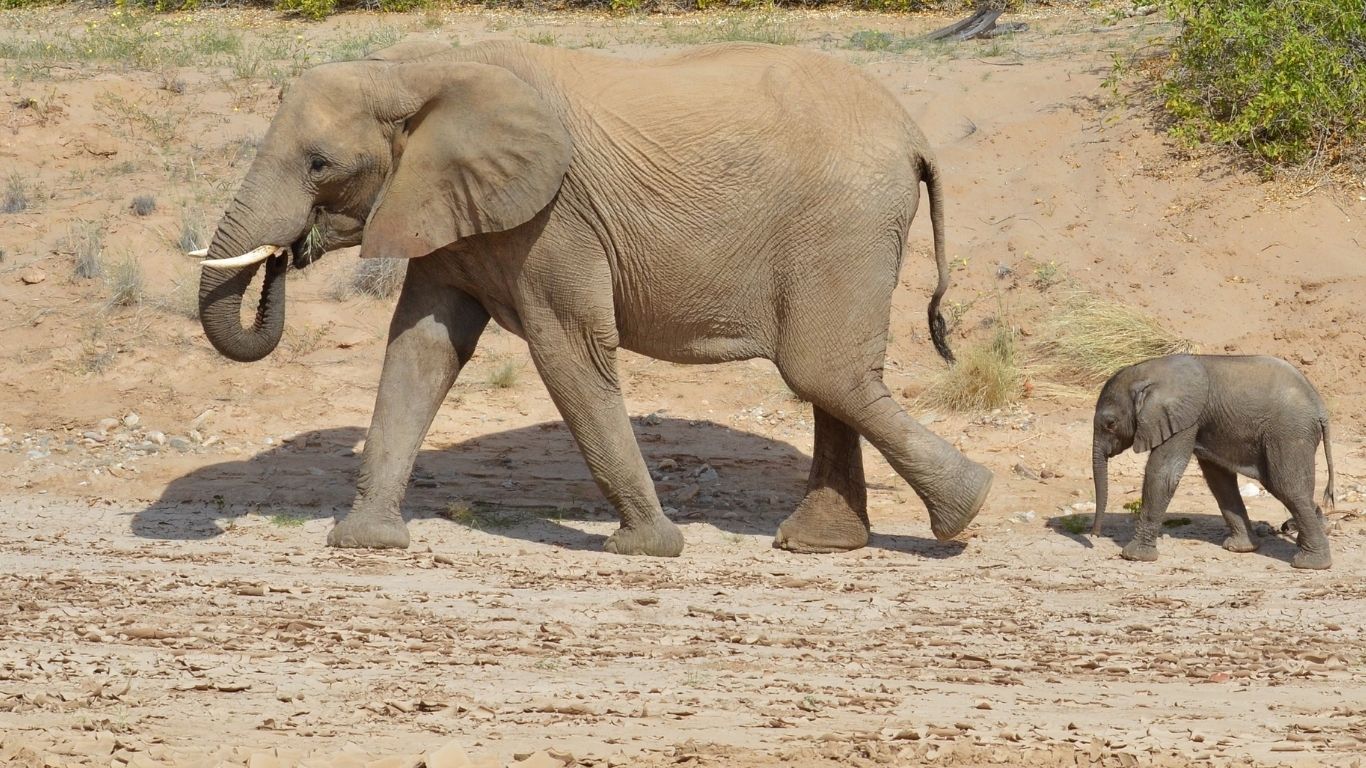 Please donate now and help provide life-giving water to the thirsty animals in Addo. If we can provide two more waterholes, we will be saving so many more animals.
Wildlife travels from all corners of the park to the waterholes we have already secured, but there is fierce competition to access the life-giving water. Just one elephant drinks more than 50 gallons (200 liters) every day. Smaller animals simply don't stand a chance. And, with Addo now entering its driest winter months, even our new waterholes are under increasing pressure.
We need to URGENTLY provide more waterholes around the park to safeguard one of Africa's most precious elephant populations and thousands of other animals.
We have raised enough to provide one solar pump; please donate so that we can purchase and install two, and provide enough water for the upcoming dry months. We still need $4,500 (£3,170).
This drought's devastation will last for generations if we cannot act now.
Lack of water has devastating consequences on elephants and their future generations. Insufficient water severely slows down elephant reproduction rates, and the risk of calves dying increases drastically because mothers cannot produce enough milk for their babies. Already, elephants across Africa are in a critical state with ivory poaching and habitat encroachment pushing them closer and closer to extinction each year. In the last century, elephant numbers have dramatically decreased from about 12 million to just over 400,000.
The Addo National Park is one of the most important conservation areas for protecting Africa's beleaguered savanna elephants. 90 years ago, only 11 elephants remained in the area after hunters had almost completely wiped them out. Now, thanks to the protection the park provides, more than 600 of these extraordinary creatures exist here.
We can't lose Addo's elephants again!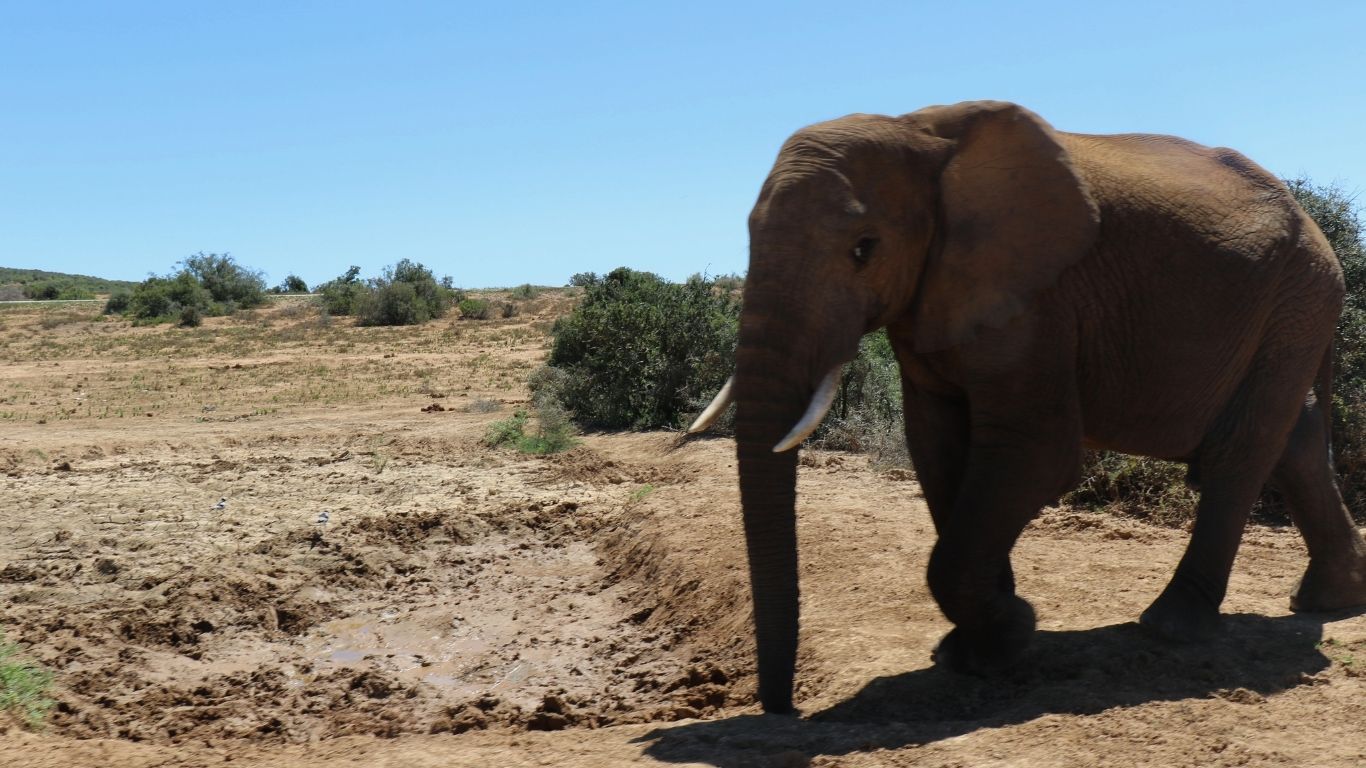 Climate change is causing droughts to become more intense and more frequent. Weather experts say that the annual rainfall in the Addo area is dropping with each passing year. But with your help, we can lessen the impact this has on Addo's wild animals.
Thankfully, underground water is still available in the park and pumping it into waterholes is a solution that will buy the animals time.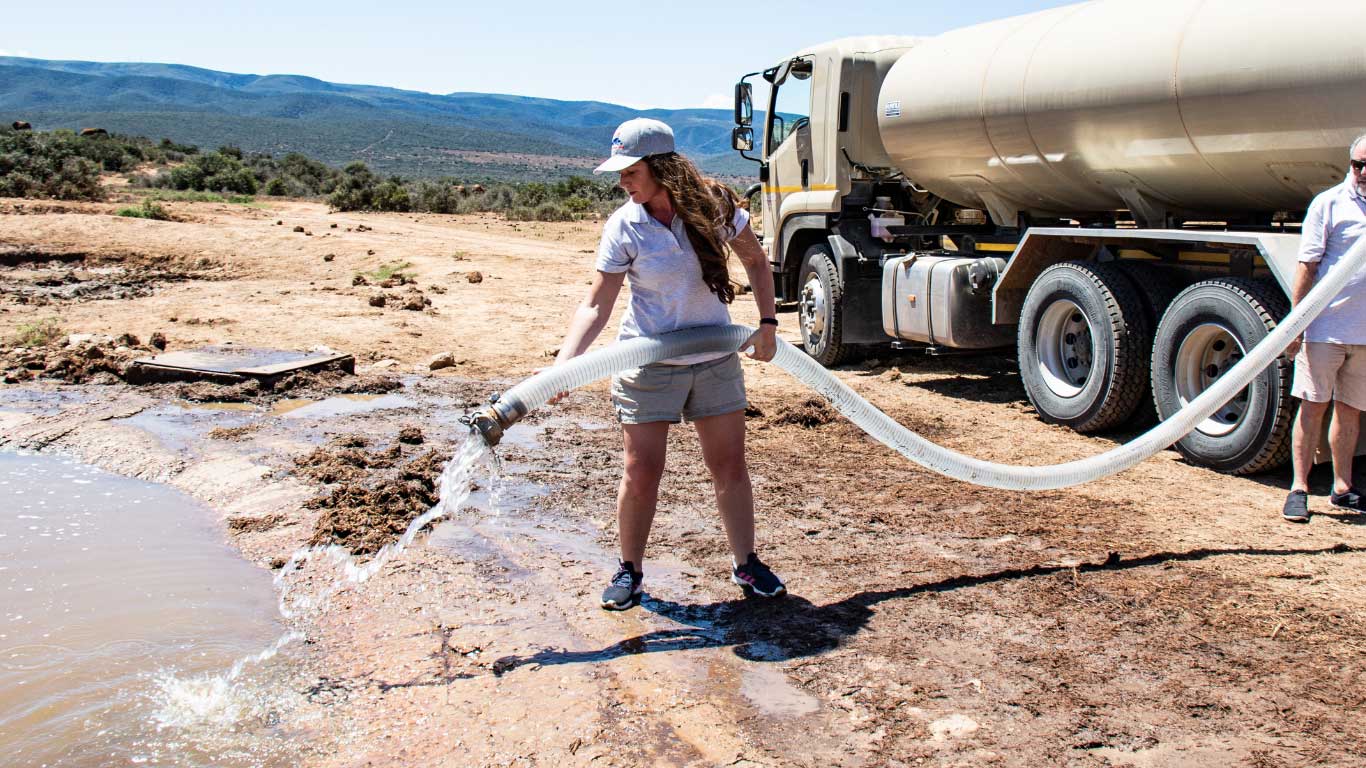 At Animal Survival International, we are committed to doing whatever we can to save animals from the impacts of climate change. Please help us save Addo's wildlife by providing water to see them through this horrific drought. Two more solar pumps will provide two more vital waterholes to help sustain elephants and all the animals in the park.