Animal Survival International (ASI) works around the world to take immediate action against threats that endanger the survival of our planet's irreplaceable wildlife. Our crucial work would not be possible without the compassion and generosity of our supporters. Once again, you have helped us reach countless animals in desperate need this month.
Here's how your donations are making a difference to animals worldwide right now.
Kenya
Preserving diminishing elephant populations by restoring deforested areas through Operation Seedballs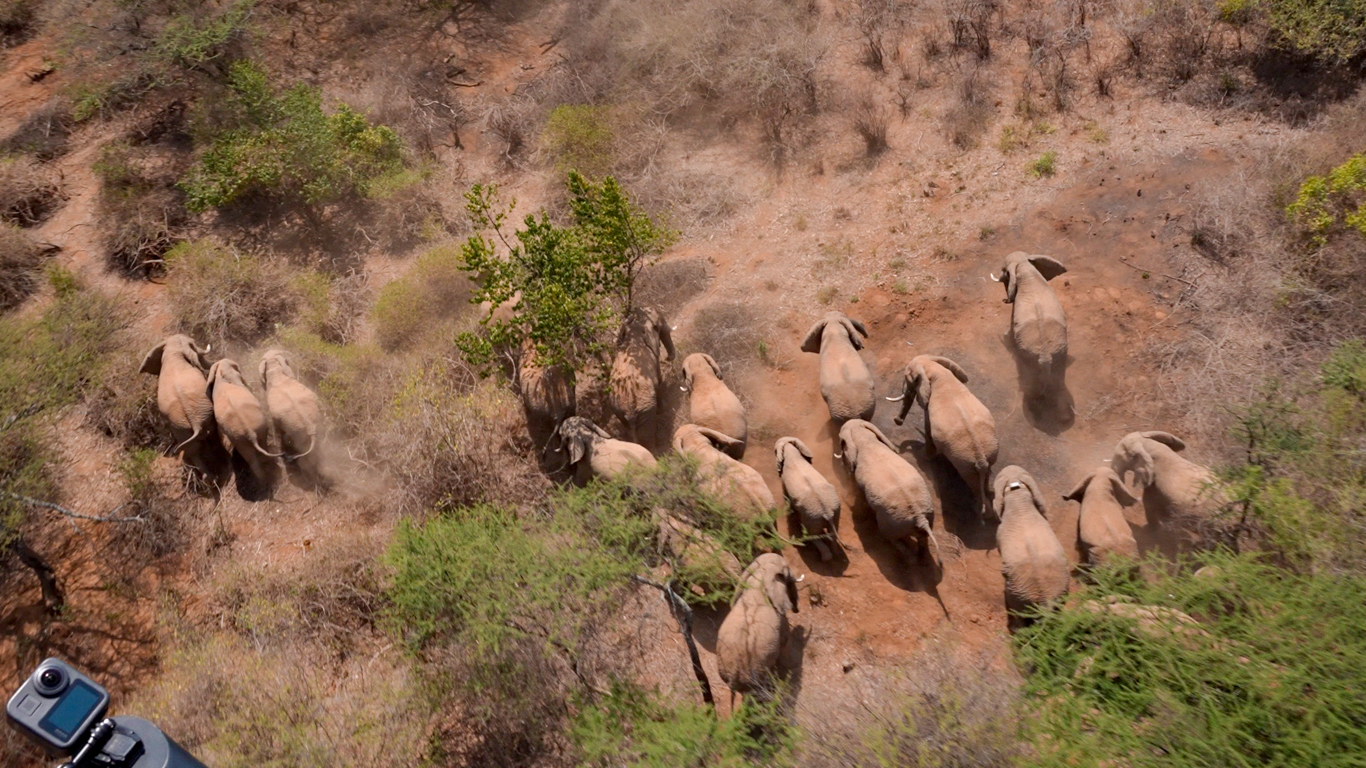 In game reserves, farmers illegally chop down forest trees and burn them for charcoal, leaving behind a destroyed habitat and resulting in hunger and death for wild animals. The effect on elephants is particularly disturbing. Once the forests are gone, and their food with it, the elephants go closer to human settlements. This results in increased human-wildlife conflict and poaching for the illegal ivory trade.
An effective long-term solution is "Operation Seedballs", a reforestation project in partnership with Nairobi's Tamfeeds and the Mara Elephant Project. Seedballs are made using charcoal dust to create a protective layer around a seed. The seedballs are then dropped from helicopters in deforested areas, mimicking the way seeds are naturally distributed by birds. When the annual rains come, the dust dissolves and hopefully, a tree grows. The project is already successful and with your help, it will become even more so.
Through your support, we have raised enough funds to purchase tens of thousands of seedballs which will allow more trees to grow. Your donations have helped us seed a better future for countless threatened and endangered animals.
Greece
Assisting wild animals when natural and human-induced disasters strike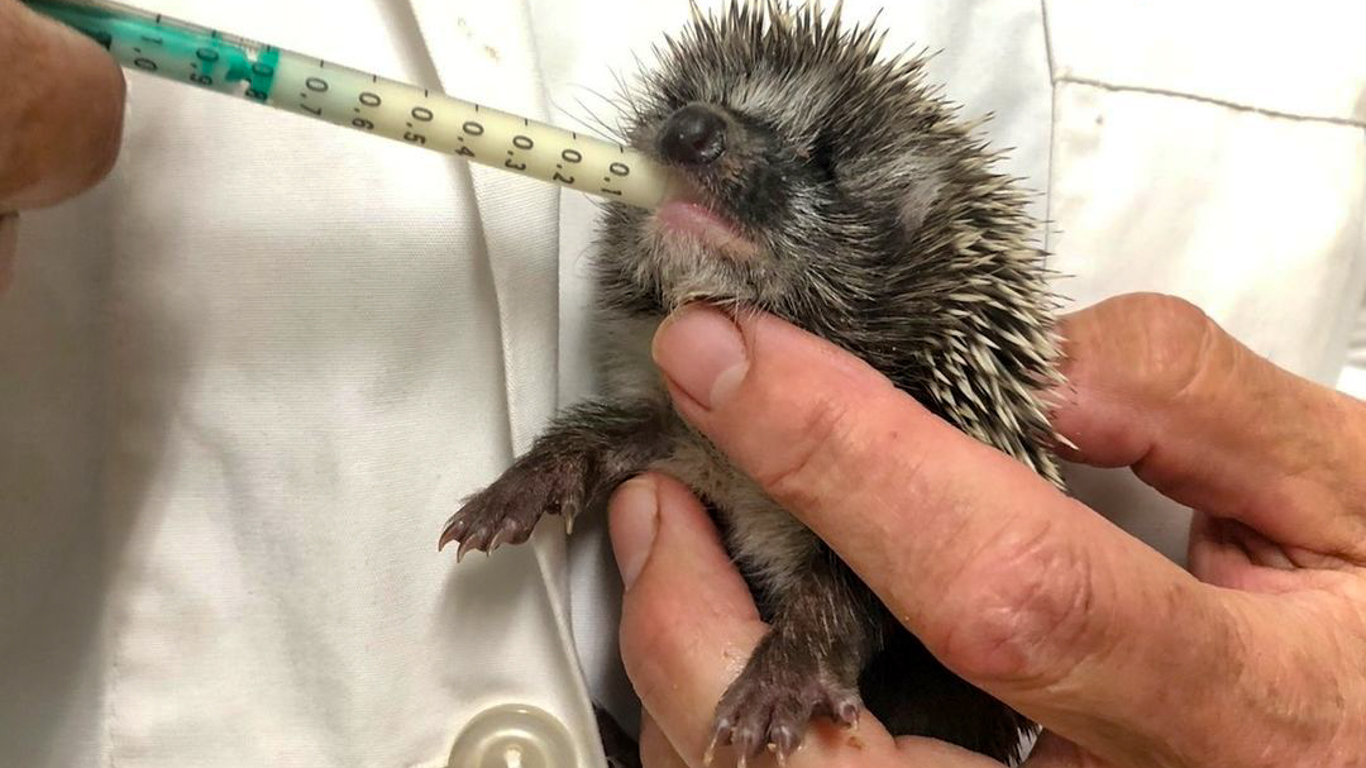 Every year, thousands of wild animals are found hurt and in need of urgent help in and around the city of Athens in Greece. Tortoises, foxes, bats, vultures, badgers and hedgehogs all find themselves injured or displaced because of animal trafficking, natural disasters, and encroachment on their habitats.
The Wildlife Rehabilitation Association (ANIMA) rescues a minimum of 5,000 wounded, sick or orphaned animals every year – but often, it's much more than this. This year, ANIMA has experienced a 30% increase in the number of displaced animals coming into its care. Recent severe wildfires have swept through north, south, and east of Greece, putting further pressure on animals and ANIMA, whose costs have risen exponentially because of the increased need for vital emergency supplies.
We reached out to you for support, and your generosity has allowed us to rush funds to ANIMA for the essential resources needed to save Athens' smallest, most helpless victims of disaster.
Zimbabwe
Protecting Lake Kariba's wildlife from deadly snares by training and equipping additional BHAPU scouts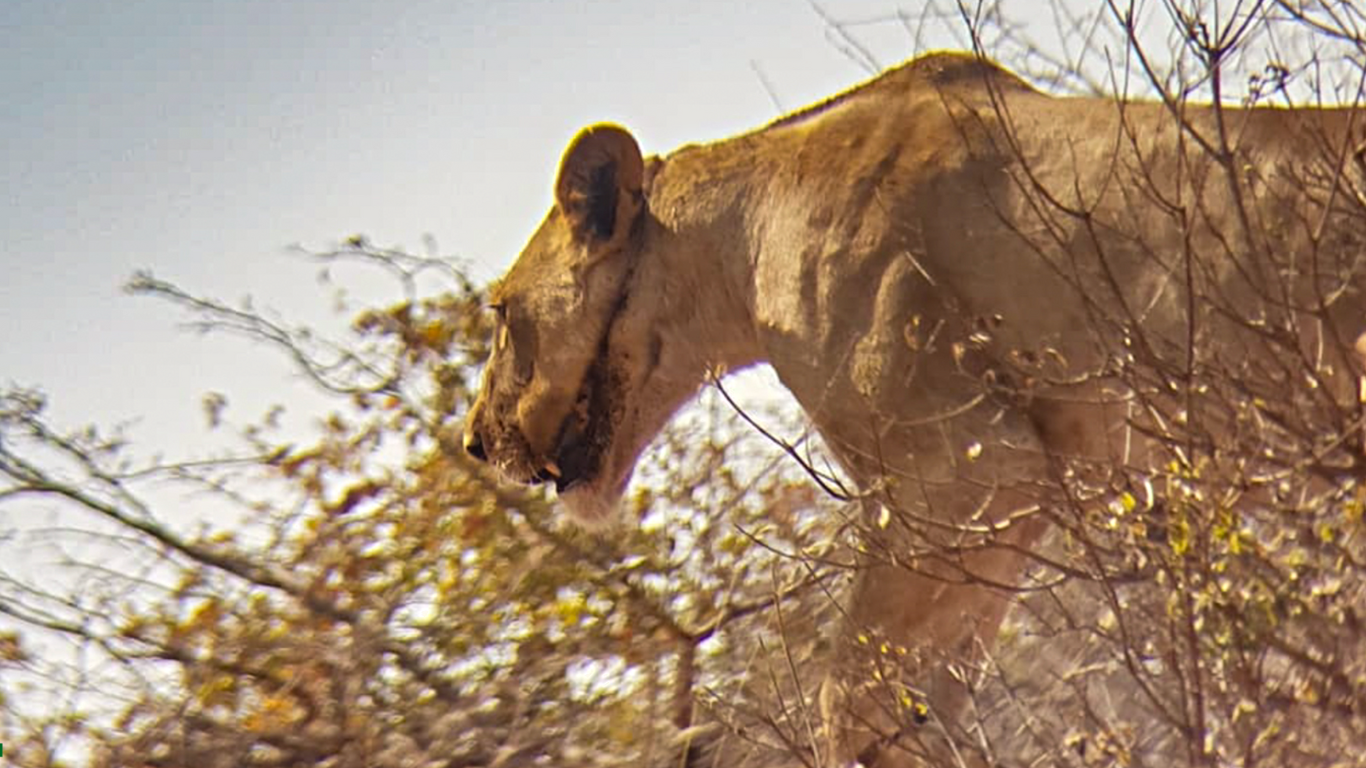 Snares are one of the world's oldest and cruelest devices for killing animals. Recently, 'Najam', a two-year-old lioness in Zimbabwe, was spotted with a steel snare cutting through her mouth and hooked through her cheeks. Our partner, the Bumi Hills Anti-Poaching Unit (BHAPU), acted fast, removing the snare and providing critical care to Najam's gaping wounds. BHAPU estimates Najam was caught in this death trap for at least four days. BHAPU prevented Najam from dying an excruciating death, and she is now healing fast. Her survival is thanks to your donations.
The illegal snaring of vulnerable wildlife in Zimbabwe has increased by 25% since the start of 2022, according to BHAPU. With its present resources, BHAPU finds and removes some 40 snares a month and, on average, encounters two severe snare cases like Najam's.
BHAPU is in desperate need of more feet on the ground. Thanks to your donations, we can continue to support its worthy work by hiring, training and equipping additional scouts to fearlessly protect Lake Kariba's precious wildlife.
Madagascar
Providing food to critically endangered radiated tortoises rescued by the Turtle Survival Alliance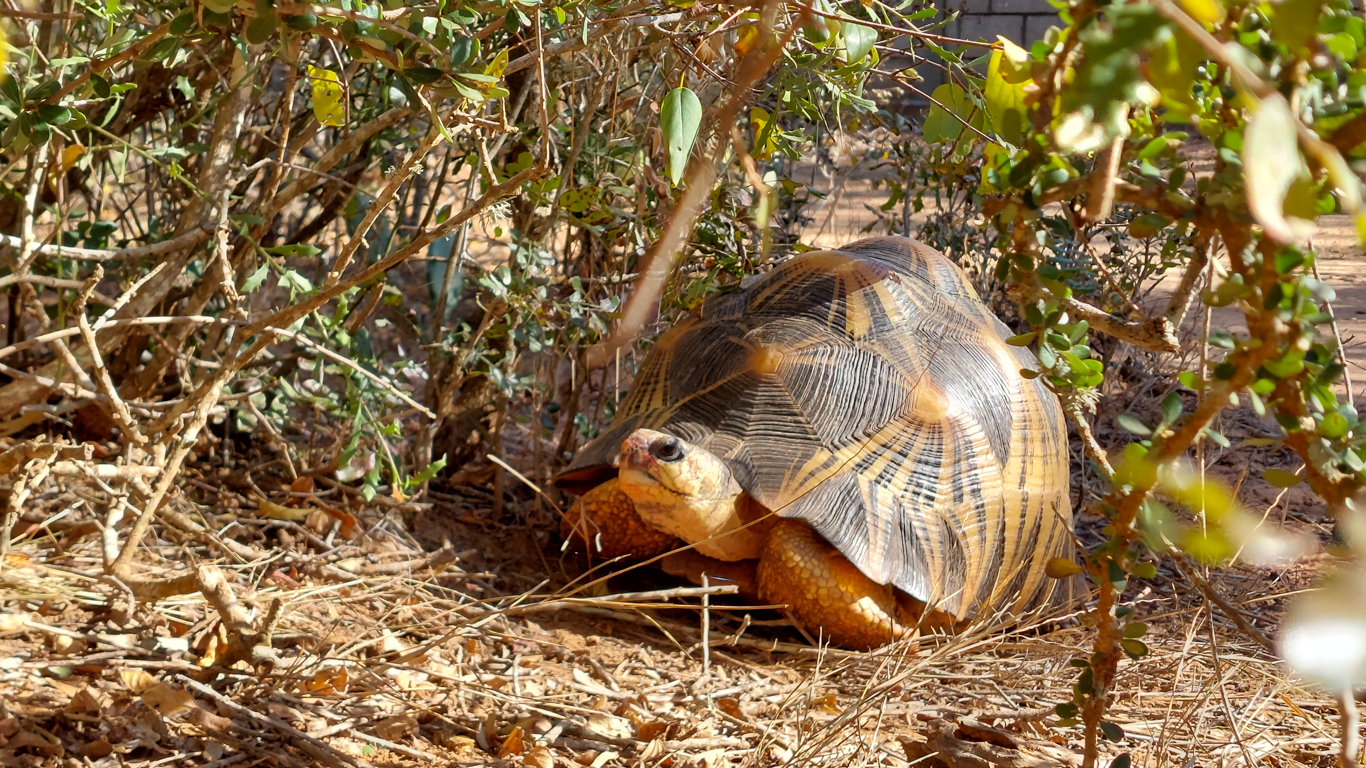 Last month, we asked you to help us raise funds to rush food to our partner, the Turtle Survival Alliance (TSA) in Madagascar, to feed starving rescued radiated tortoises. Your generosity allowed us to get them the food they so desperately needed, helping to save hundreds of precious lives.
From the News Desk:
At ASI, we are committed to making a difference to animals on the ground, and we also strive to stay abreast of the latest wildlife conservation news so we can keep you informed on the most important issues surrounding animals today.
Three Baby Chimps Kidnapped and Held for Ransom in DRC
Is this the new trend in animal wildlife crime? An animal sanctuary in the Democratic Republic of Congo (DRC) has been hit with a ransom demand after 3 of its baby chimpanzees were kidnapped. Read more…

Cheetahs Set to Roam in India for the First Time Since Being Declared Extinct 70 Years Ago
Indian prime minister Narendra Modi has reintroduced extinct cheetahs on his birthday, reports BBC.com. The group of 8 cats was imported from Namibia and will be the first to roam free in the country since the species was declared extinct in 1952. Read more…
Efforts to Pass Global Ocean Protection Agreement Fail
Discussions to pass the UN High Seas Treaty continued for two weeks in New York, without governments able to agree on the terms. Only 1.2% of international waters are protected, said the BBC, despite the fact that international waters represent almost two-thirds of the world's oceans. Read more…
Wildlife Trafficker Abdi Ahmed Extradited to the United States
Notorious Kenyan wildlife trafficker Abdi Ahmed has been extradited to the United States (US) on multiple counts of wildlife trafficking, according to the Organized Crime and Corruption Reporting Project (OCCRP). Read more…

Melting "Doomsday" Glacier in Antarctica – "holding on by fingernails" – Could Raise Sea Levels by Up to 10 Feet
A study published in September revealed that the so-called 'Doomsday' glacier – an Antarctic glacier that buffers warming seas from the sizeable Antarctic ice sheet – could melt much faster than predicted, Business Insider reports. Read more…
Rhino Poaching Surges in Namibia
Namibia is currently experiencing an alarming surge in rhino poaching, with the number of poached rhinos reaching 48 this year, according to a spokesperson for the Ministry of Environment, Forest and Tourism. Of these, 32 were critically endangered black rhinos and 16 were near-threatened white rhinos. Read more…
Saving animals and the planet,

Campaign Director
Animal Survival International
Images: Banner: Steve Edwards; From the News Desk images (top to bottom): 2. Narendra Modi_Twitter, 3. Whale Center of New England, 4. Government of Hong Kong