Animal Survival International (ASI) works around the clock and around the globe to help wildlife affected by climate change. Thanks to the generosity of our supporters and the tireless dedication of our partners, we are able to take immediate action for countless wild animals in dire need of help. Your support is vital in everything we do.
Hartbeespoort, South Africa
Saving vultures from the brink of extinction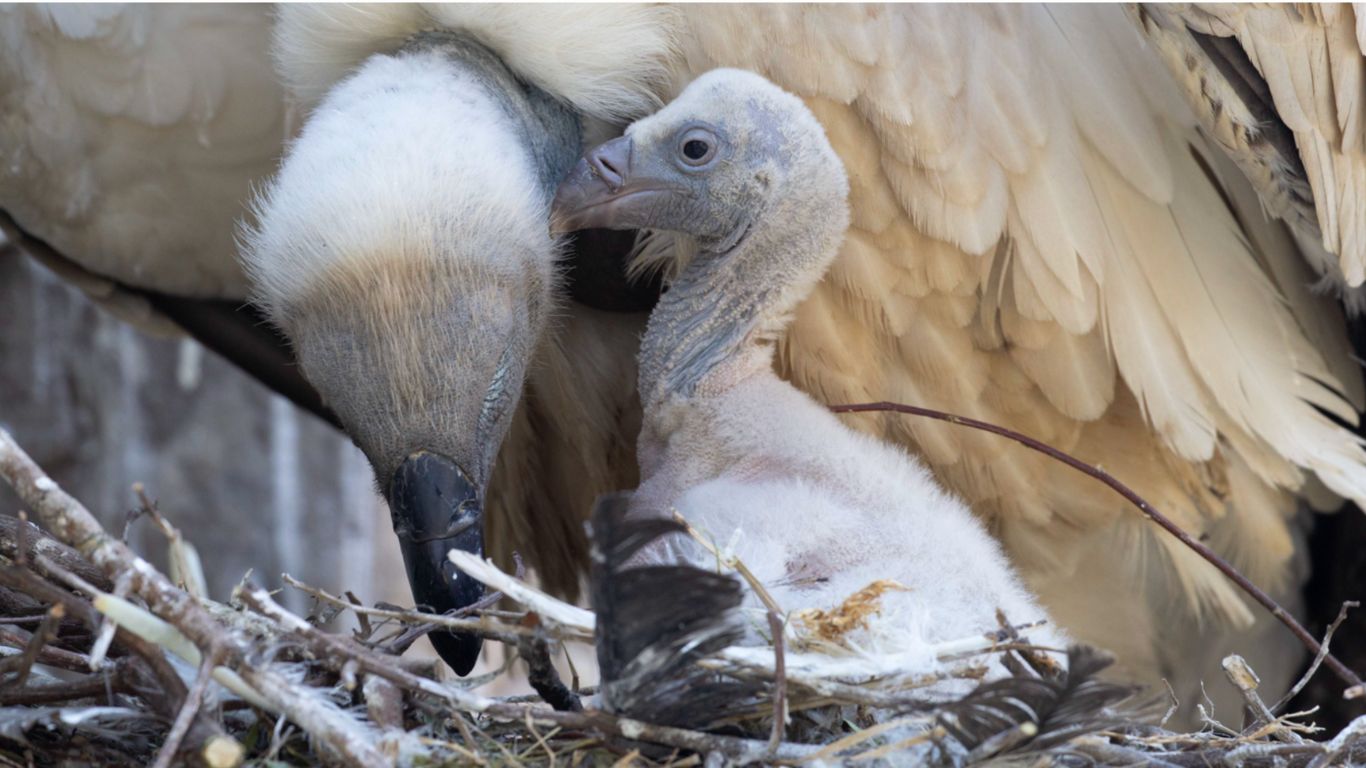 Vultures play an essential role in maintaining healthy ecosystems. African vulture populations have dropped by around 90% in the past 30 years, and some are critically endangered. If this continues, vultures will die out in the wild. The loss of vultures opens the way for less efficient scavengers, who have the potential to spread bacteria and viruses from carrion - decaying flesh - to humans. This is a harrowing reality with chilling implications for animals and humans.
We partnered with Vulpro, an organization that rescues, rehabilitates and, whenever possible, releases vultures back into the wild. Vulpro's facility houses 270 unreleasable vultures who produce just 25 hatchable eggs annually. Through your support, we were able to provide Vulpro with a specialized hatcher and incubators that will increase the number of successful hatchlings, and offer a renewed sense of hope for the survival of invaluable vulture species.
Mpumalanga, South Africa
Establishing a rehabilitation and release facility for seized pangolins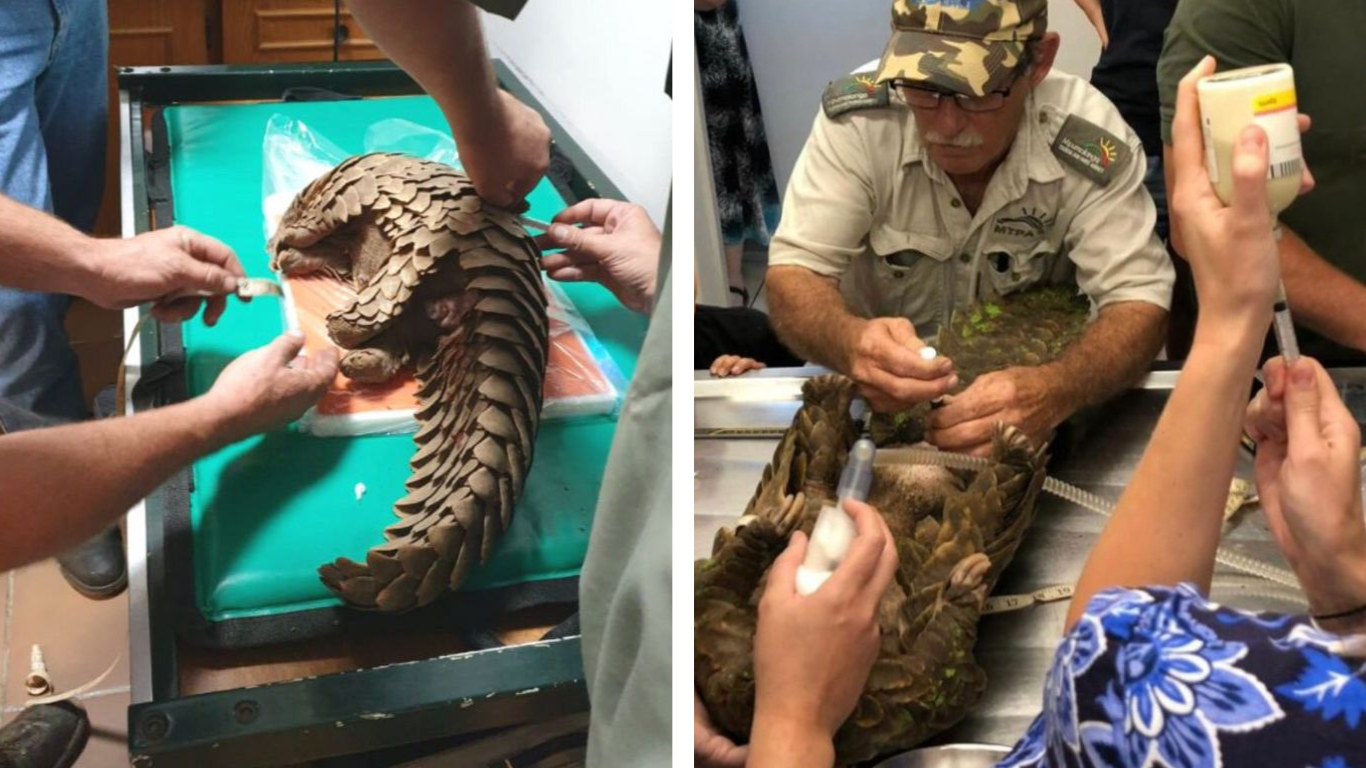 Pangolins are the most trafficked mammals in the world, with more than one million poached over the last decade. Every year, tens of thousands are hunted and killed for their scales and meat. We support projects helping pangolins in many parts of the world, but with increasing incidences of wildlife trafficking in Mpumalanga, South Africa, the need has never been greater to establish a rehabilitation and release facility for seized pangolins in the region.
Our partner, the Care for Wild Rhino Sanctuary (CFW), has the expertise to extend its care to vulnerable and threatened pangolins - but the team needed our help to do so. We reached out to you, and thanks to your generosity, have been able to provide CFW with crucial funding to equip its sanctuary with the tools needed to treat and eventually release, injured traumatized pangolins.
Eastern Cape, South Africa
Combating poaching and improving wildlife health with a high-tech drone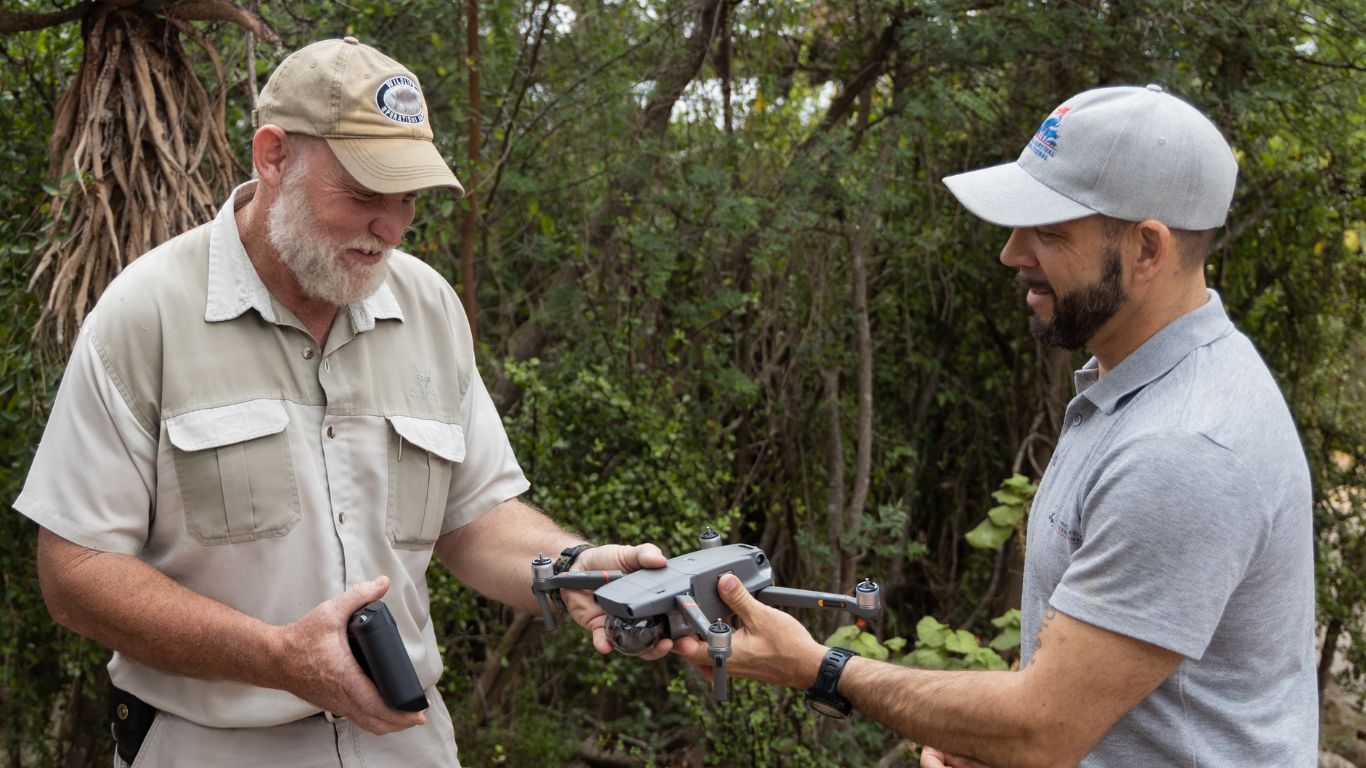 Wildlife poaching is rampant in South Africa and threatens the survival of many species. Our partner, the Addo Elephant National Park, is determined to keep poachers out of the reserve, and reached out to ASI for additional help.
Aerial surveillance is one of the best weapons against the scourge. Thanks to your support, ASI was able to purchase a state-of-the-art anti-poaching drone, which will enable them to spot and stop poachers day and night. Drones are also used to monitor the well-being of wildlife, and to find animals when they are sick.
Mossel Bay, South Africa
Refurbishing an intensive care unit (ICU) for endangered African penguins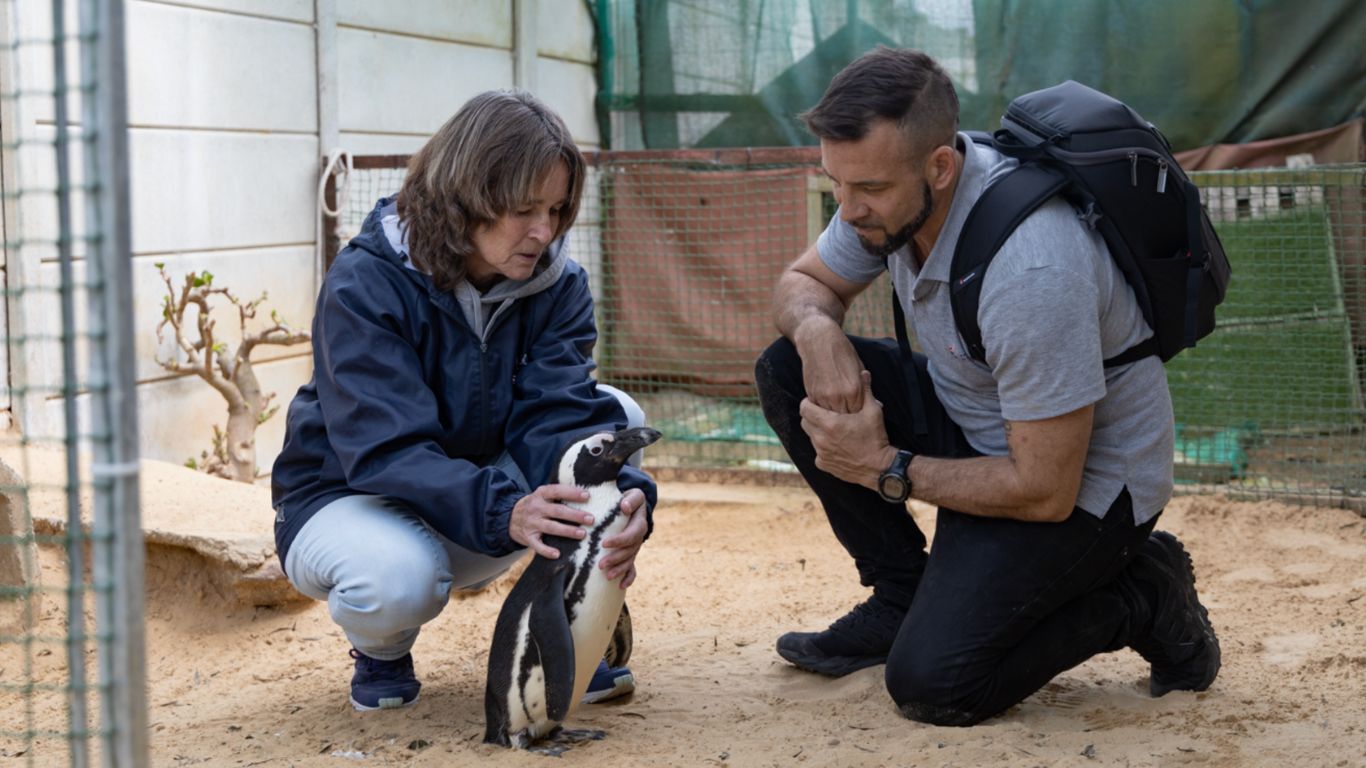 African penguin populations have declined by 98% in the last century. Tragically, there are only 10,000 breeding pairs left in South Africa. Climate change, oil spills, food scarcity due to overfishing, and disease are taking a deadly toll on these endangered seabirds. The situation is only getting worse, and now is the time for critical action if we are to have a fighting chance of saving the species.
The Seabird and Penguin Rehabilitation Center (SAPREC) in Mossel Bay, South Africa, has successfully rescued, rehabilitated and released over 1,000 penguins and seabirds. SAPREC is doing wonderful work, but its intensive care unit (ICU) recently suffered severe weather damage and urgently needed to be refurbished. Through your support, we managed to raise enough funds to completely repair and weatherproof SAPREC's ICU. Your donations have ensured that scores of sick and injured penguins have a life-saving facility where they can be treated.
Montenegro
Ljubo, a bear in despair, self-harms. We are fighting to get him to a sanctuary.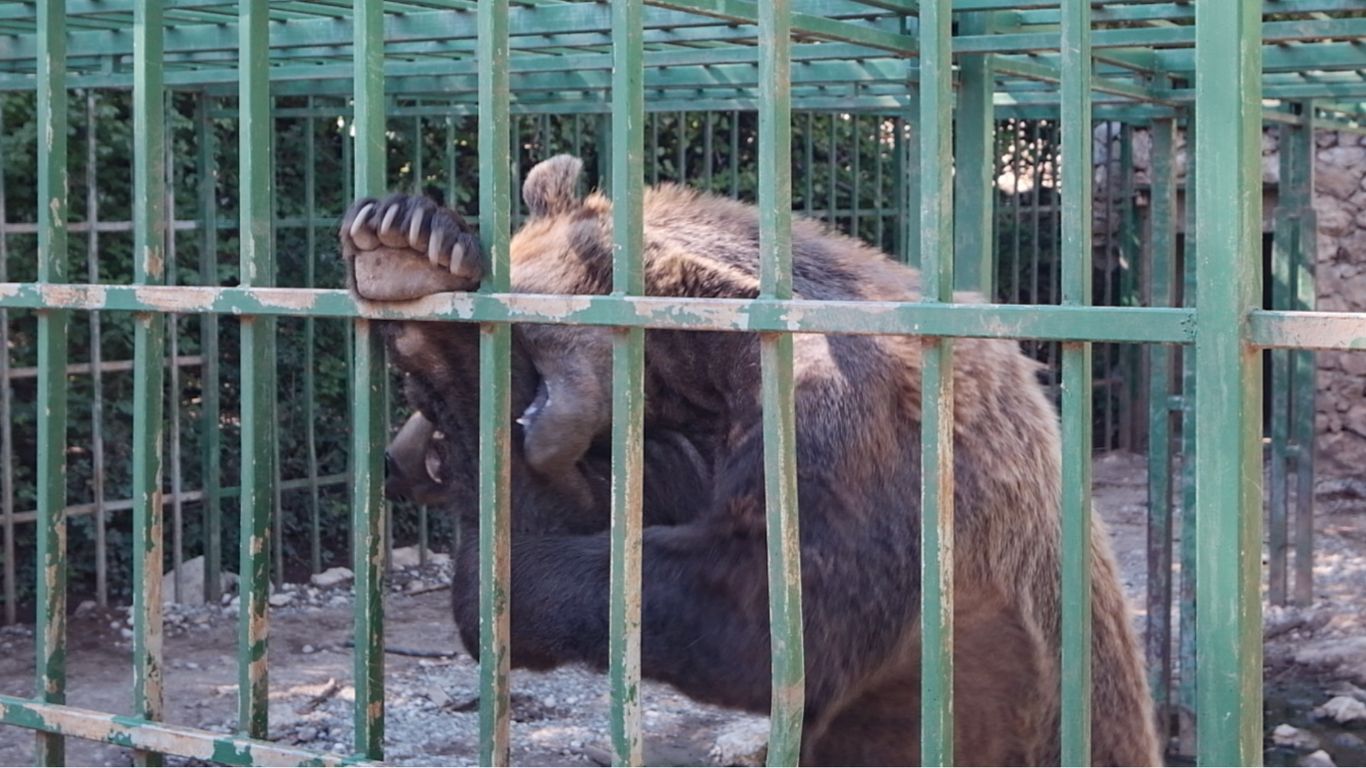 In the tiny Balkan country of Montenegro, a sad and lonely brown bear has lived his whole life locked in a caged enclosure. Named Ljubo, he is a bear in despair. He barely has enough room to stand up and stretch and is so traumatized that he self-harms, repeatedly biting himself.
The authorities have turned a blind eye to this inhumane situation, but thanks to your support, we are now fighting to get Ljubo better living conditions, and ultimately moved to a suitable bear sanctuary.
Kenya
Providing life-saving water to elephants and other wildlife in a devastating drought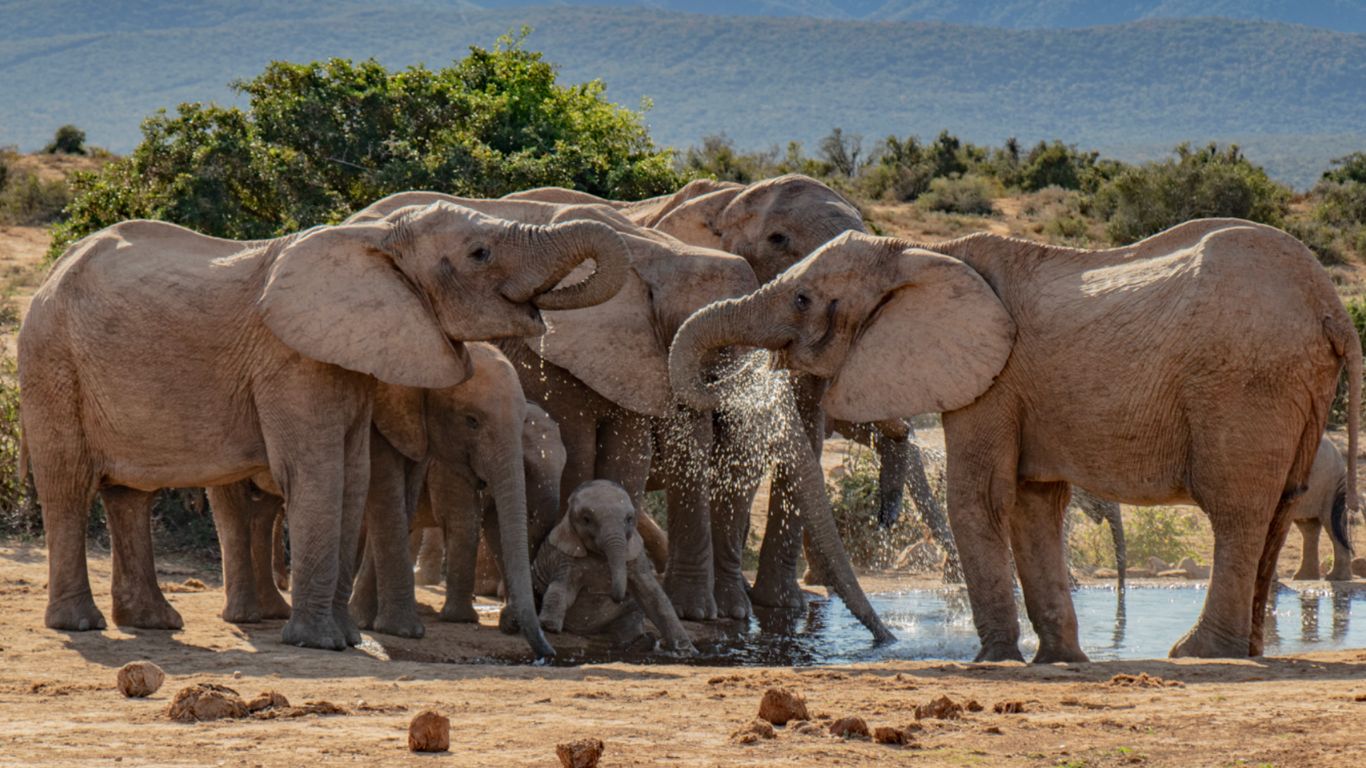 Kenya's worst drought in 40 years is wiping out elephants at a staggering rate. Dehydrated elephants die – further devastating a species already beset by habitat loss, poaching and human interference. The drought in Kenya has killed hundreds of elephants, buffaloes, zebras, giraffes, and other animals. We provided temporary waterholes last year, but with the drought showing no sign of abating, we knew we had to get more water to the elephants of Kenya - and fast.
With your support, we were able to bring life-saving water to the region's desperately thirsty elephants and other wildlife. We initially sent in trucks of water to meet the animals' immediate and urgent need for water and subsequently, repaired existing boreholes and drilled new ones to help reach vital water sources beneath the ground.
Good News Updates:
Eastern Cape, South Africa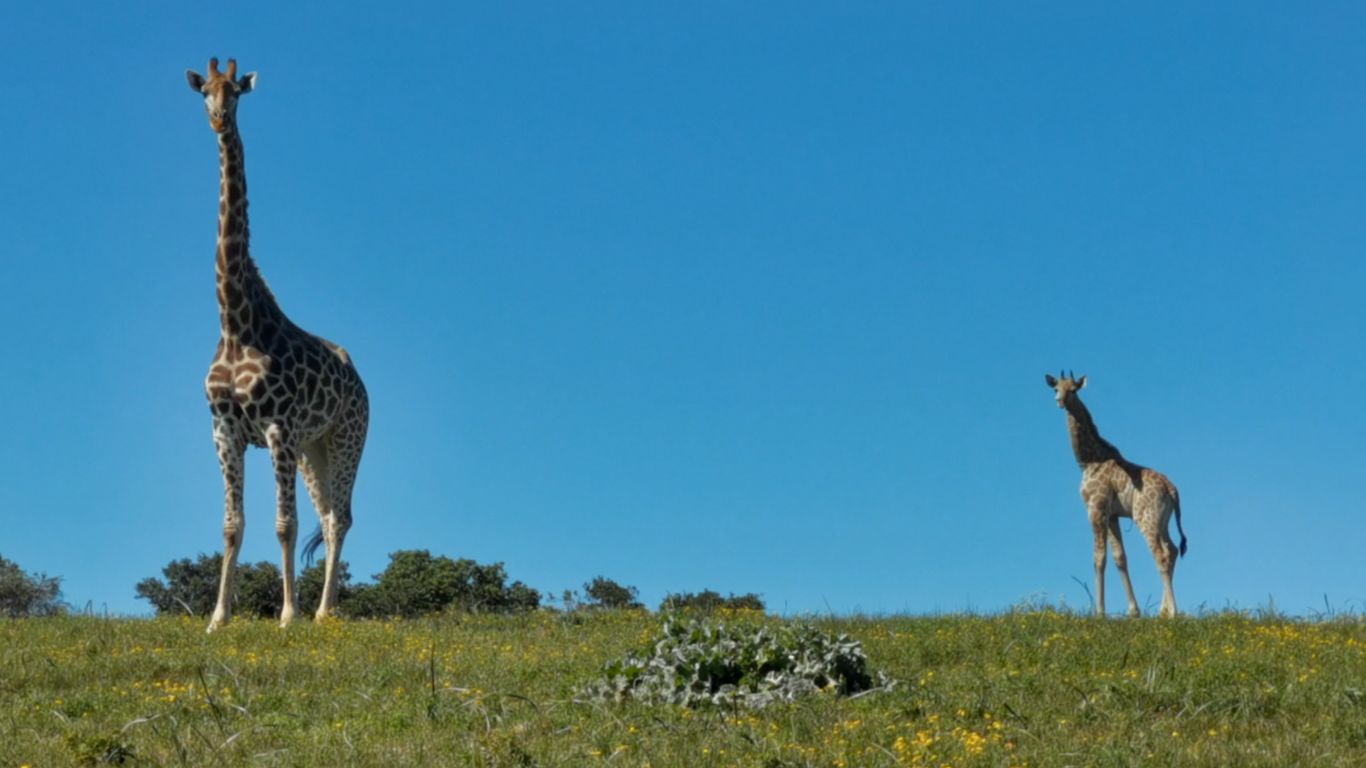 A family of three giraffes we are helping in the Eastern Cape, South Africa, is doing well. The giraffes are presently in a totally unsuitable environment, close to human activity. We planned to move them to a more suitable location. Then a calf was born. We have to wait until the calf is stronger before we move the family. The calf is growing and getting stronger each day thanks to your generosity, which has allowed us to get the animals the food and veterinary care they desperately needed. The calf is still not old enough to be relocated, but we are continuing to ensure the family's safety and well-being. Your donations have been used to make sure a veterinarian monitors the animals, and to install tick-dip applicators on the giraffes' common routes. Additionally, much-needed feeding posts have been put up around the property to make it easier for the giraffes to feed.
Eastern Cape, South Africa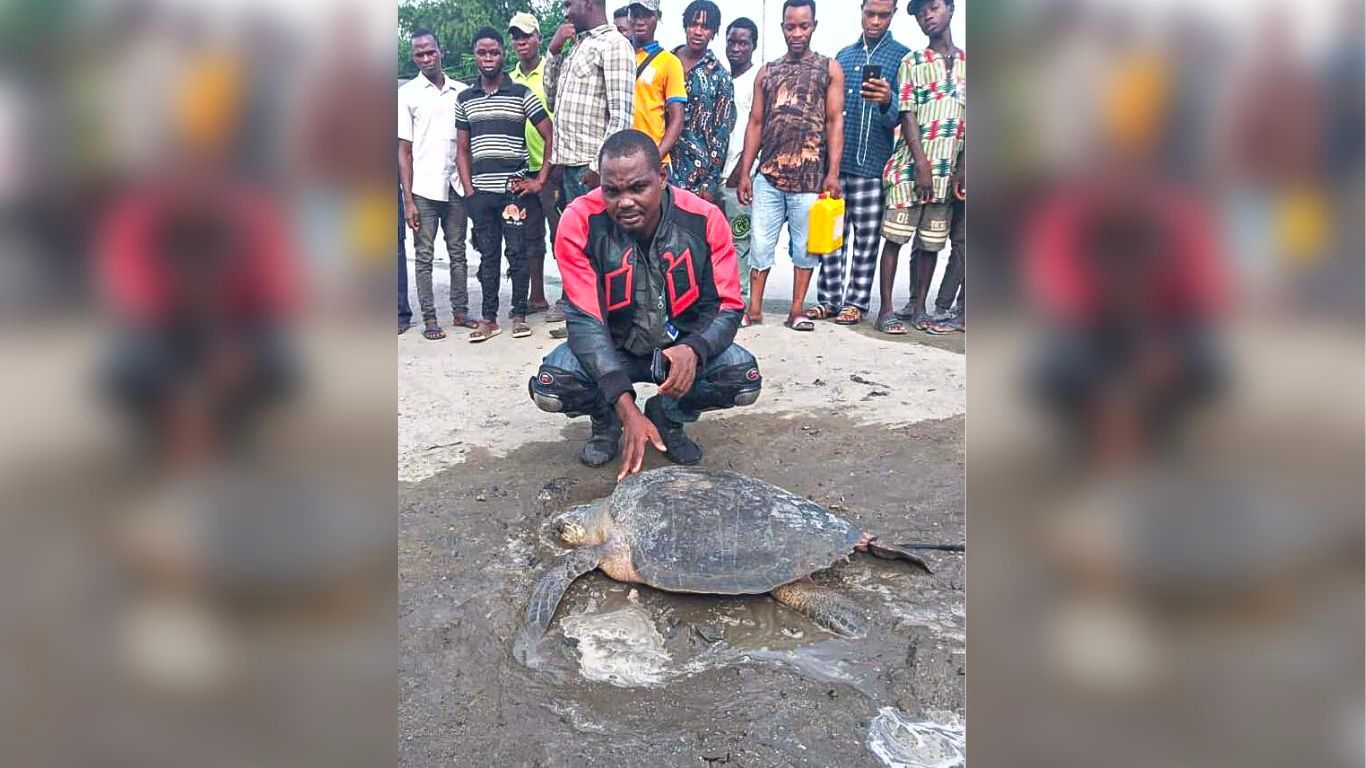 In late November, our partner, the Saint Mark's Animal Hospital and Shelter in Lagos, Nigeria, was alerted to the situation of a vulnerable Olive Ridley sea turtle who had been caught by poachers for the illegal wildlife trade. The Saint Mark's team acted fast, intercepting the poachers and rescuing the turtle with help from the Nigerian Conservation Foundation (NCF). Named 'Asake' ("to be cherished" in the area's prominent language of Yoruba), the rescued sea turtle was set free on a protected beach in Lagos that poachers can't access.
Lake Kariba, Zimbabwe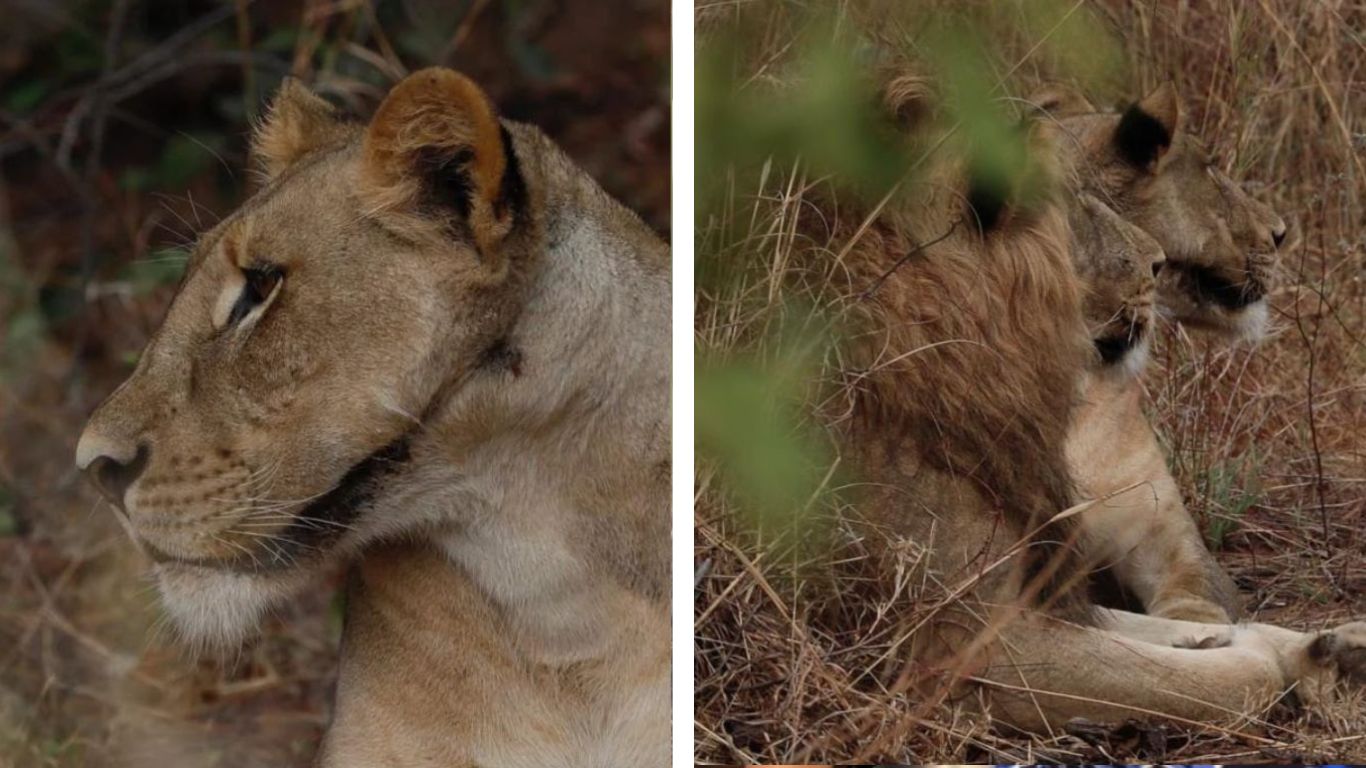 In September, we told you the heartbreaking tale of Najam, the two-year-old lioness in Zimbabwe caught in a deadly snare. Since her disentanglement, conducted by our partner, the Bumi Hills Anti-Poaching Unit (BHAPU), Najam has made a strong recovery. The terrible wounds to her face and paw have healed, and she has even found a mate.
From the News Desk:
At ASI, we strive to stay abreast of the latest wildlife conservation news so we can keep you informed on the most critical issues surrounding animals today.
How the African Rainforest Is Helping Fight Climate Change
In the midst of the African rainforest, one elusive animal wreaks havoc on vegetation – and in doing so, offers a big favour for the climate. Read more…

South African Rhino Horn Worth $15-million Seized in Singapore
Authorities in Singapore have made their largest-ever seizure of rhino horn, confiscated from a smuggler arriving from South Africa. Read more…
Australia Targets Zero Extinction to Protect Threatened Species
Australia has announced a zero-extinction target for its unique plants and animals in the wake of the country's rapidly deteriorating environment. The goal forms part of a 10-year plan that prioritizes the conservation of 110 threatened species. Read more…
Animal Populations Experience Average Decline of Almost 70% Since 1970
Wildlife populations have plummeted by an average of 69% in less than 50 years, according to the World Wildlife Fund (WWF) and Zoological Society of London's (ZSL) biennial Living Planet report. Read more…

Conservationists Argue to Protect African Hippo as Wildlife Trade Drives the Species Closer to Extinction
African representatives from Humane Society International (HSI) will argue for the classification of hippos as an endangered species at the Convention on International Trade in Endangered Species (CITES) of Wild Fauna and Flora in Panama in November. Read more…
Outrage As Spain Plans World's First Industrial Octopus Farm
Spanish seafood manufacturer Nueva Pescanova is said to be investing $63 million (more than £55 million) to build the world's first industrial-scale octopus farm in Las Palmas on the Canary Islands in 2023. Read more…
World Lemur Day highlights the plight of Madagascar's critically endangered primates
The 28th of October was World Lemur Day, but tragically, there was little to celebrate. Lemurs – endemic to Madagascar and some of the world's oldest living primates – are under terrible and constant threat. Read more…
"Rapid Transformation of Societies" Is the Only Way To Limit the Worsening Climate Crisis
The United Nation's environmental agency recently said there is "no credible pathway to 34.7°F (1.5°C) in place." It added that due to countries' failure to adequately reduce carbon emissions, the only way to mitigate the worst impacts of the climate crisis would be through a "rapid transformation of societies". Read more…
Elephant Death Toll Rises to 250 As Kenyan Drought Wears On
Kenya's worst drought in 40 years killed 250 elephants and hundreds of other wild animals between February and October this year, according to Kenyan tourism minister Peninah Malonza. Read more…
Saving animals and the planet,

Campaign Director
Animal Survival International
Images: Banner: From the News Desk images (top to bottom): 1. Getty images