GOOD NEWS: Four men sentenced for torturing a seal in Cape Town
Recently, we told our supporters about a terrible situation for Cape fur seals in Cape Town, South Africa. These defenseless creatures face threats from commercial fishing, climate change and, most horrifically of all, are brutally tortured and killed in their natural habitats by humans.
Together with our partner, Sea Search - and thanks to your donations - we are working to help protect Cape fur seals and ensure that those responsible for these savage crimes face the full force of justice. We are pleased to report that four men accused of trapping and stoning a seal in January have been found guilty. The accused were sentenced to six years' imprisonment, suspended for five years, with a range of conditions. Read more below.
Article written by Lisalee Solomons
Originally published by News24 (Wed, 4 Oct, 2023)
The Cape of Good Hope SPCA says a recent court ruling and sentencing of four men found guilty of trapping and stoning a Cape fur seal at the popular Monwabisi Beach earlier this year will send a clear message that animal cruelty won't be tolerated.
The Khayelitsha Regional court found Luxolo Godana, 27; Nyameko Titi, 18; Nkosinathi Ndzendevu, 21, and Zamani Sibusiso, 22, guilty and sentenced them to six years' imprisonment, suspended for five years with conditions.
The SPCA was alerted on 9 January to a harrowing scene at the beach where four men attempted to kill an adult seal by hurling large rocks at the trapped and terrified animal.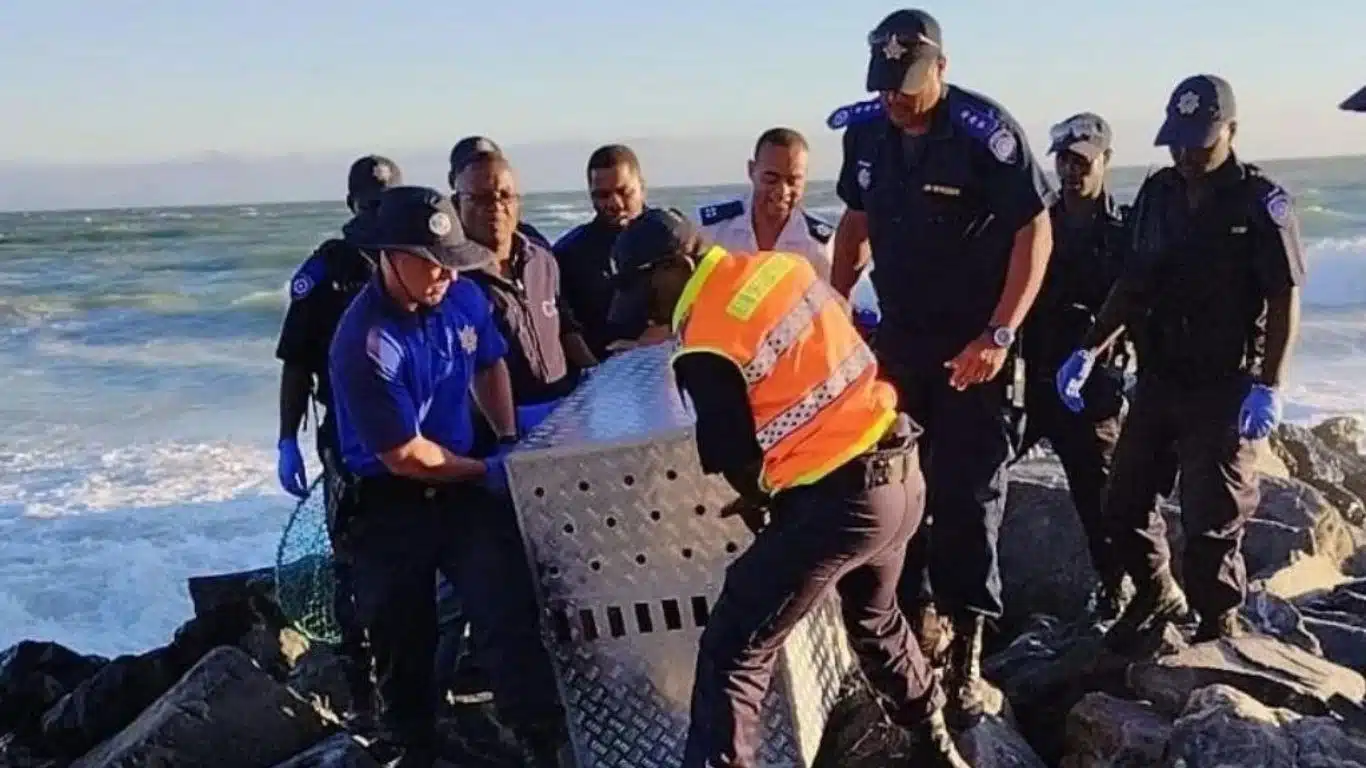 Image Credit: Cape of Good Hope SPCA
The sentencing conditions included that the accused:
Avoid convictions under sections of the National Environment Management: Biodiversity Act 10 of 2004.
Write and submit a 500-word essay on marine mammals, highlighting the importance of wildlife and education for preservation, drawing from the book "Marine Mammals: A guide to the whales, dolphins and seals of Southern Africa and Southern Oceans" by Chris and Mathilda Stuart.
The essay must be submitted to the clerk of the Khayelitsha Court on 13 October and shared on their Facebook timeline before 23:00 on 12 October.
Undertake 18 months of community service, clocking a minimum of 16 hours a month at SPCA-designated branches.
Make consistent financial contributions totalling R2 000 each to the SPCA.
Swift intervention by a City of Cape Town law enforcement officer prevented further harm.
SPCA chief inspector Jaco Pieterse said the officer detained the suspects until the SPCA inspector arrived.
"Due to the gruesome injuries it suffered, including severe facial and skull fractures, the seal was promptly transported to a 24-hour veterinary clinic where it had to be euthanized. The seal's mouth bled profusely, one eye was crushed, and most of its teeth had been violently broken off," said Pieterse.
In handing down the judgment two weeks ago, Francke said the young men committed "a very serious offence".
"Standing in front of this court, the court is convinced they do not understand the true nature of the seriousness of their act. They pleaded guilty and are first offenders," said the magistrate.
The SPCA said the harsh punishment should serve as a wake-up call to animal abusers.
"This incident serves as a bleak reminder of the urgent need for increased awareness and education on animal rights and welfare. We welcome this judgment and will ensure the convicts abide by the court's mandate.
"Our aim is to teach these individuals compassion, a value crucial for the well-being of society and its creatures," the SPCA said.