With one missing flipper and in just eight days, a determined green sea turtle named Maia traveled more than 600 kilometers (373 miles) from South Africa to Mozambique, according to South Africa's Mail & Guardian.
In December 2020, Maia was found stranded on the beach in the Isimangaliso Wetland Park in northern Kwazulu-Natal. A large woven plastic bag floating in the ocean had wrapped around her left front flipper, causing severe necrosis and partial loss of the flipper.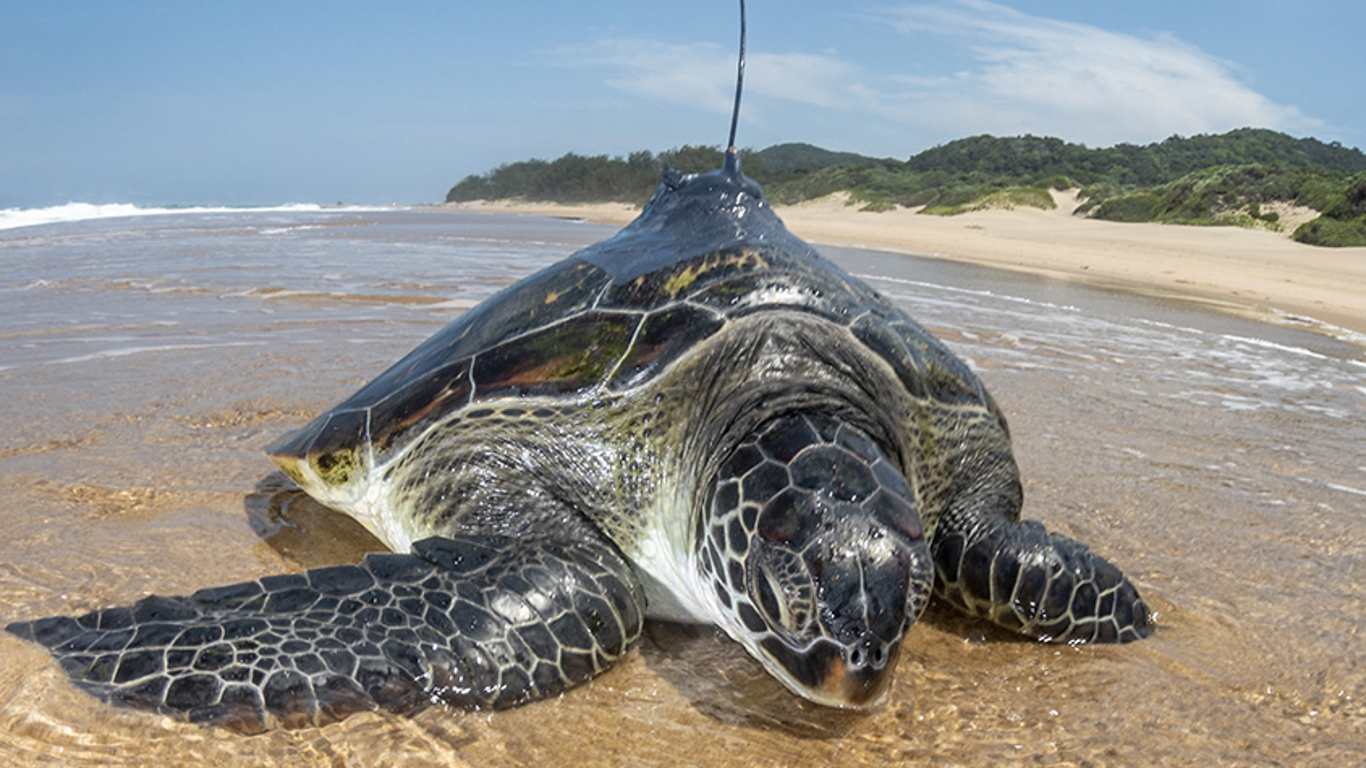 Image credit: SAAMBR
After two years of intensive rehabilitation at the South African Association for Marine Biological Research (SAAMBR) Sea Turtle Hospital, Maia was released in the Isimangaliso Wetland Park on December 13 last year. By December 21, Maia had made her way up to Mozambique "at an average of a half marathon swim a day", said the article. By Christmas, Maia was already in Maputo Bay. She is still crossing this protected site, now known as the Maputo National Park.
Green sea turtles are currently listed as endangered on the IUCN Red List of Threatened Species. They have undergone an estimated 90 percent population decline over the past half-century. By-catch in commercial and recreational fishing gear, marine debris entanglement, hunting, habitat loss and climate change are the biggest threats facing green sea turtles.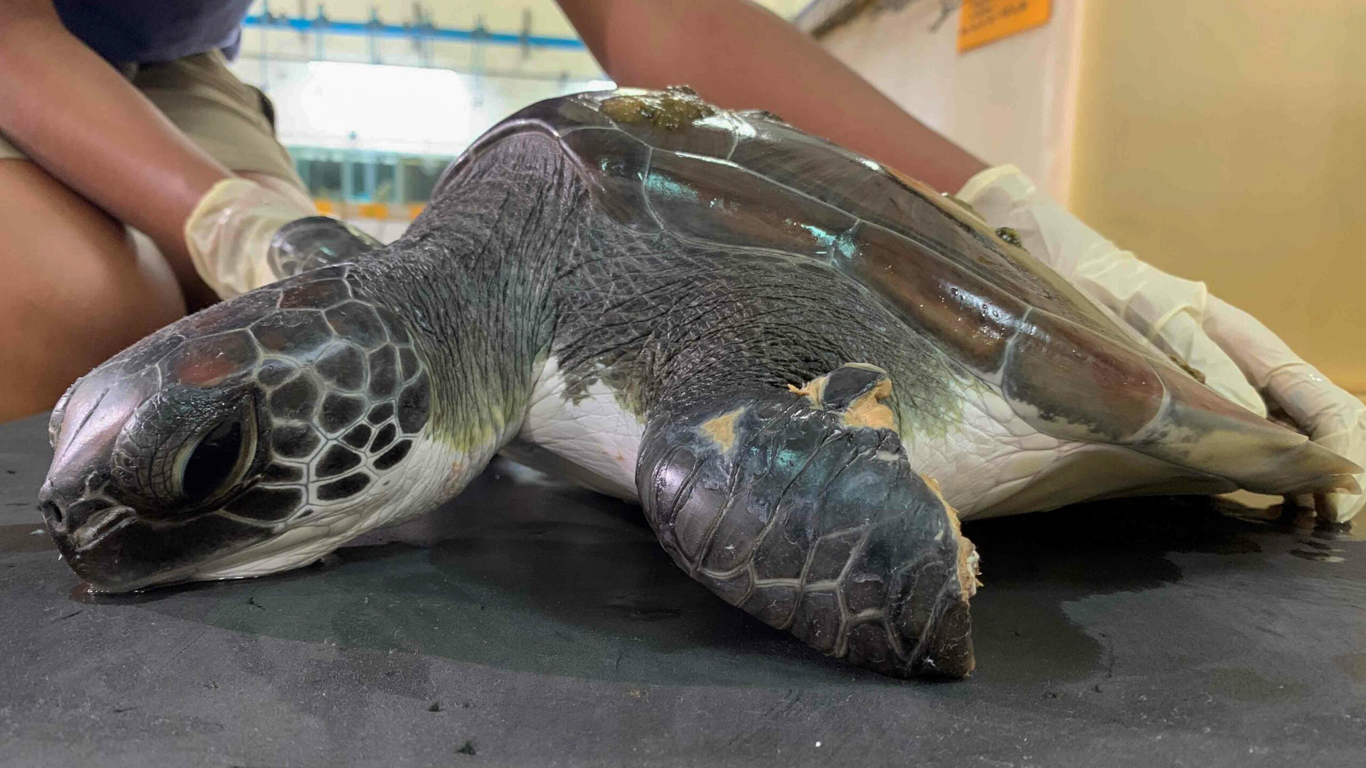 Image credit: SAAMBR
"We applaud the work of the SAAMBR Sea Turtle Hospital," said David Barritt, Executive Director of Animal Survival International (ASI). "Maia's story is a happy one, but there are countless sea turtles and other marine animals who are not so lucky. Increasing human encroachment on marine habitats and worsening climate change will have devastating consequences for the survival of our planet's sea life, and we must protect and preserve them before it is too late."
Banner credit: SAAMBR