Whether it's saving thirsty wildlife from severe drought in Kenya or rushing emergency funds to give an orphaned rhino calf life-saving care, you supported us through it all this month - our work to help animals would not be possible without your generosity.
Here's how your donations made a difference in February:
Kenya
Phase I of ASI's plan implemented in drought-stricken Kenya as water trucks deliver life-saving water to wildlife.
A devastating, year-long drought is ravaging the African nation of Kenya. Rising temperatures due to climate change are undoubtedly the culprit. Countless wild animals, suffering from a severe lack of food and water, have died.
Recently, we informed you of our plan to deploy emergency water trucks to the region. Thanks to your donations, our team successfully carried out Phase I of this operation. We were able to rush emergency water trucks to Kenya's worst-affected areas and save wild animals who would have otherwise died of thirst. But our work is not finished. ASI is committed to building easily accessible water troughs for the animals and with your help, we will be able to commence construction on this longer-term solution. Your continued support has given diverse species of wildlife a chance to survive.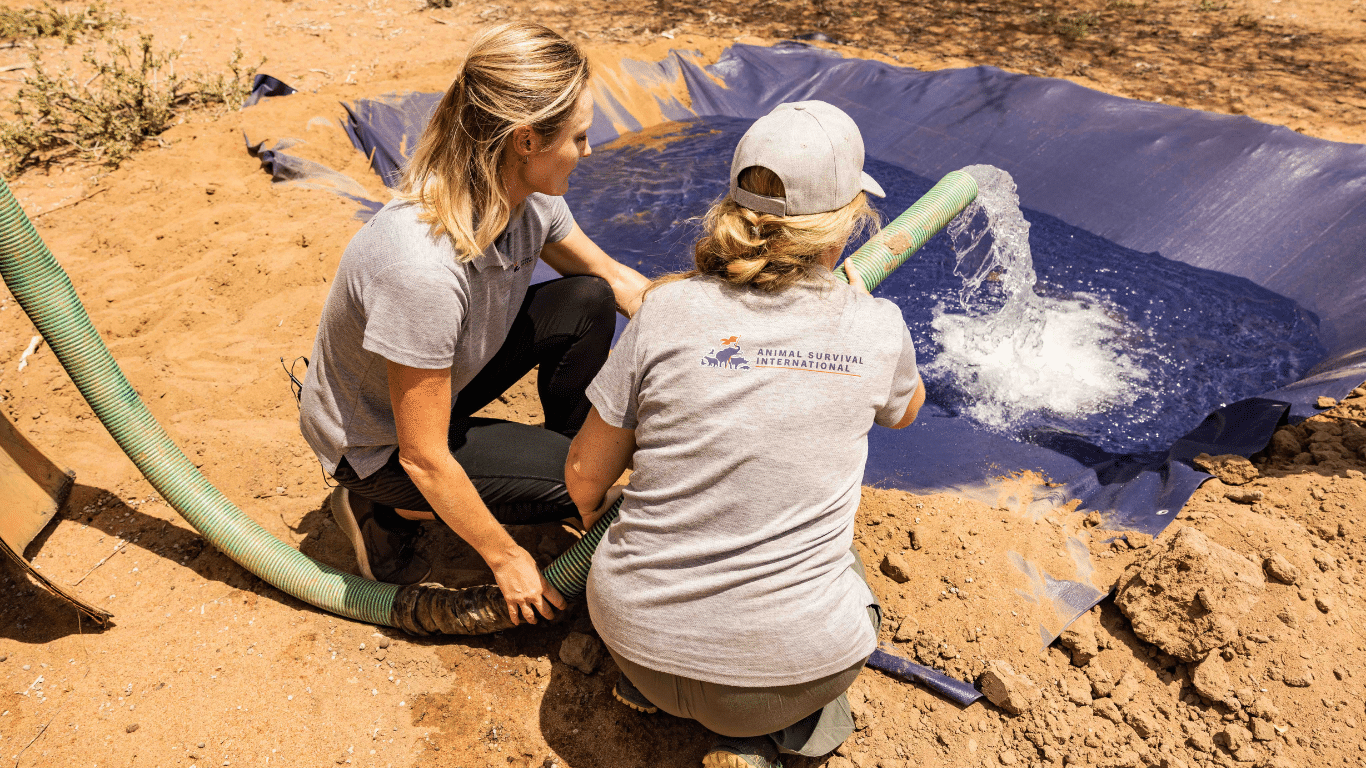 Eastern Cape, South Africa
Two wildlife tracking collars fitted to a unique breeding pair of cheetahs in Mountain Zebra National Park (MZNP).
With only 7,000 cheetahs remaining in the world, of which about 1,300 are in South Africa, diversification of gene pools is essential to their preservation.
This month, South African National Parks (SANParks) reached out to ASI for help in purchasing two high-tech cheetah tracking collars for use at Mountain Zebra National Park (MZNP). A female cheetah was to be relocated to the park (where her future breeding partner is a resident) to expand the genetics of the cheetah population in the area. We needed to obtain and fit the collars as soon as possible, so we reached out to you for donations and you responded generously.
With your support, ASI was able to purchase the two tracking collars needed by SANParks. The female cheetah, who has had her new collar fitted by our expert wildlife team, will be relocated soon. Her future breeding partner, the male cheetah who is already at MZNP, will be fitted with his new collar shortly. By collaring the two cheetahs, we will be able to track and monitor the health and wellbeing of this genetically important pair and ensure they have the best chance of starting a family.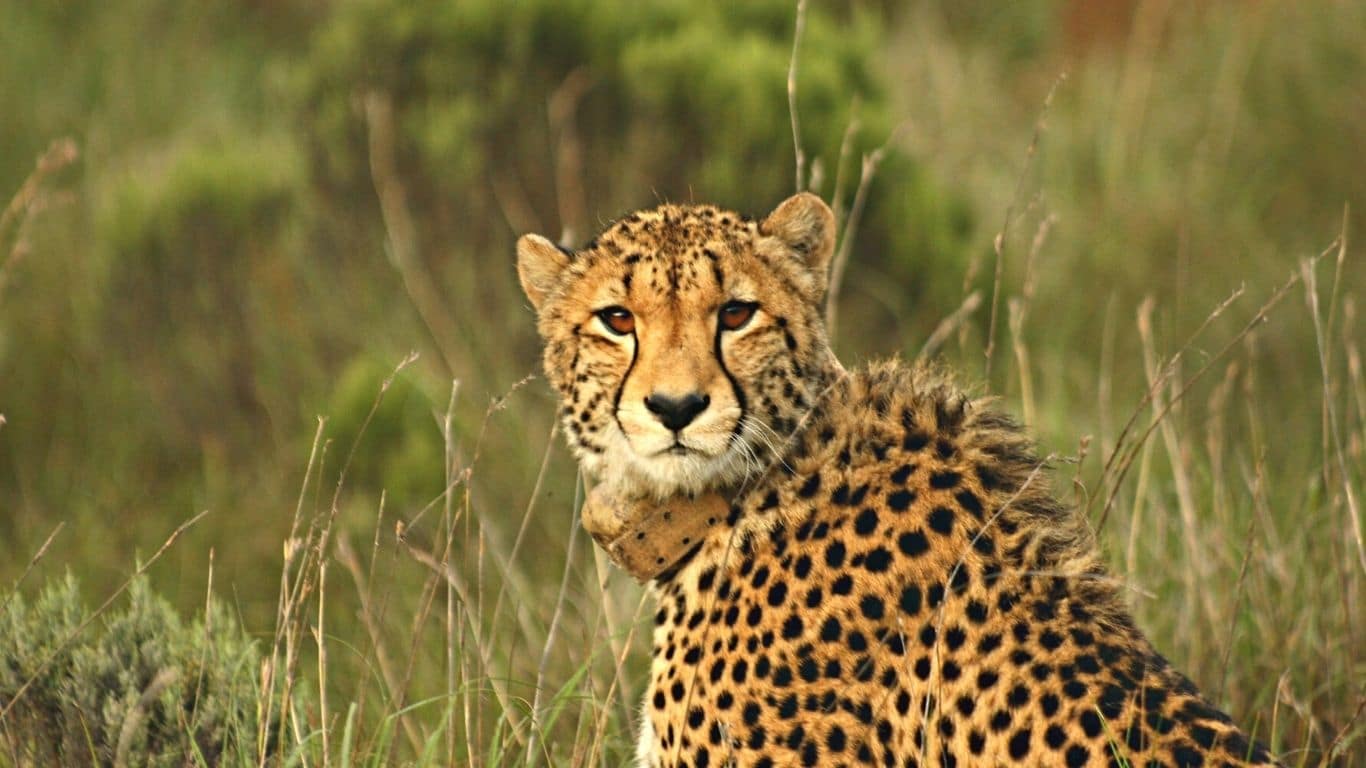 Mpumalanga, South Africa
Orphaned rhino calf receives emergency life-saving antibiotics, oxygen therapy, and 24-hour care.
We recently received news that Aquazi, an orphaned rhino calf who is being rehabilitated at the Care for Wild Sanctuary (CFW), had taken a sudden turn for the worse. After Aquazi's security guards noticed his breathing was labored, they rushed him to the intensive care unit (ICU) where he immediately received critical care. The young rhino remained in ICU, fighting for his life. For Aquazi to stand any chance of survival, he needed to receive costly antibiotics, oxygen therapy, and multiple X-rays.
We pledged our support to CFW but we couldn't do it alone. Thanks to your unwavering support, ASI was able to ensure the rhino calf received everything he needed to continue his epic fight for survival. Life-saving antibiotics, 24-hour care, and oxygen therapy were all provided for the rhino calf, who now remains under the watchful eye of the expert team at CFW, and will continue along the path of rehabilitation.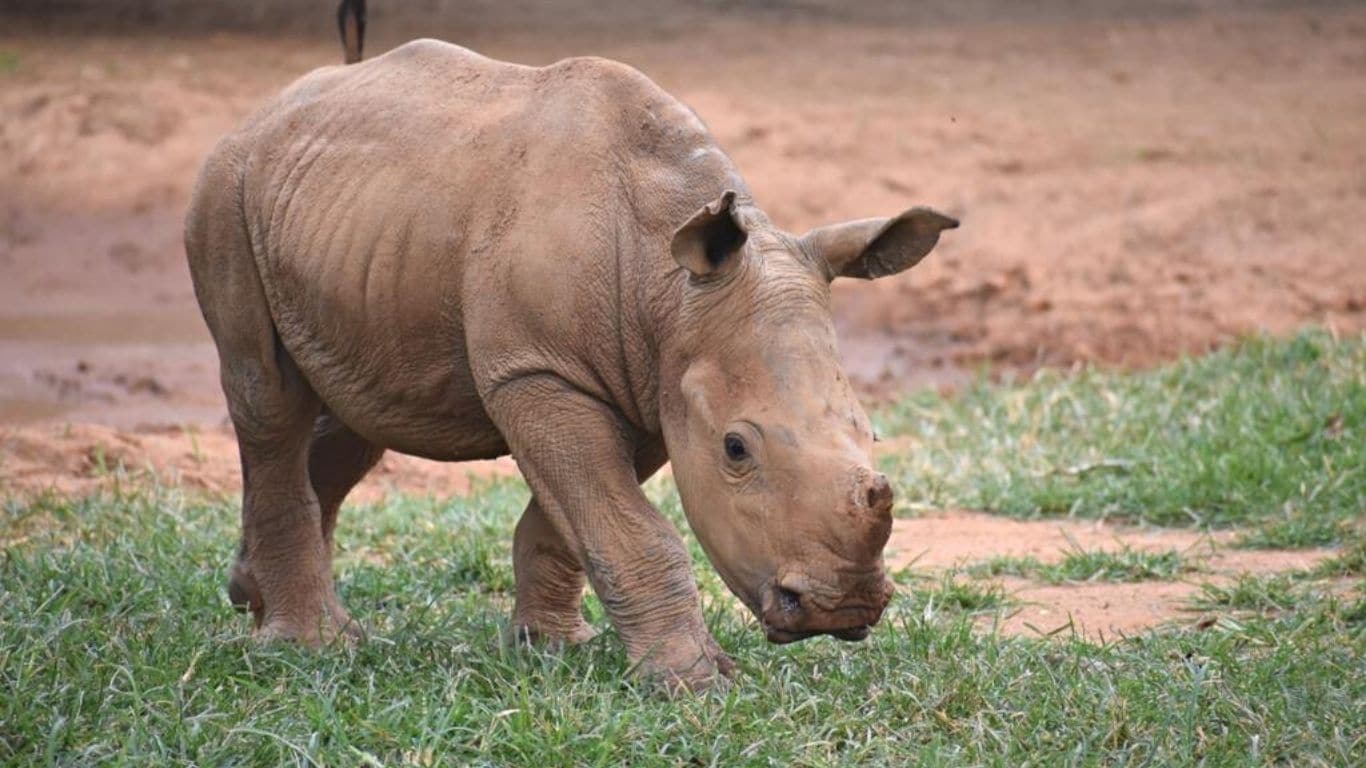 St Helena Bay, South Africa
Good news from the Owl Orphanage
In December of last year, we told you about seven baby barn owls who were found alone in a nest, starving and dehydrated. They were rescued by the Owl Orphanage where, almost two months later, all seven are thriving! They have learned how to fly and have started to hunt. All seven owls have been put on slow release and Jacques Nel of Owl Orphanage estimates that it will be a few more weeks until they live independently.
Your donations helped to provide round-the-clock care and specialized food for these baby owls. Without this support, they would have been unlikely to survive their critical early weeks as orphans. Birds of prey are disappearing alarmingly fast, and we are grateful that your support helped us to preserve seven precious lives.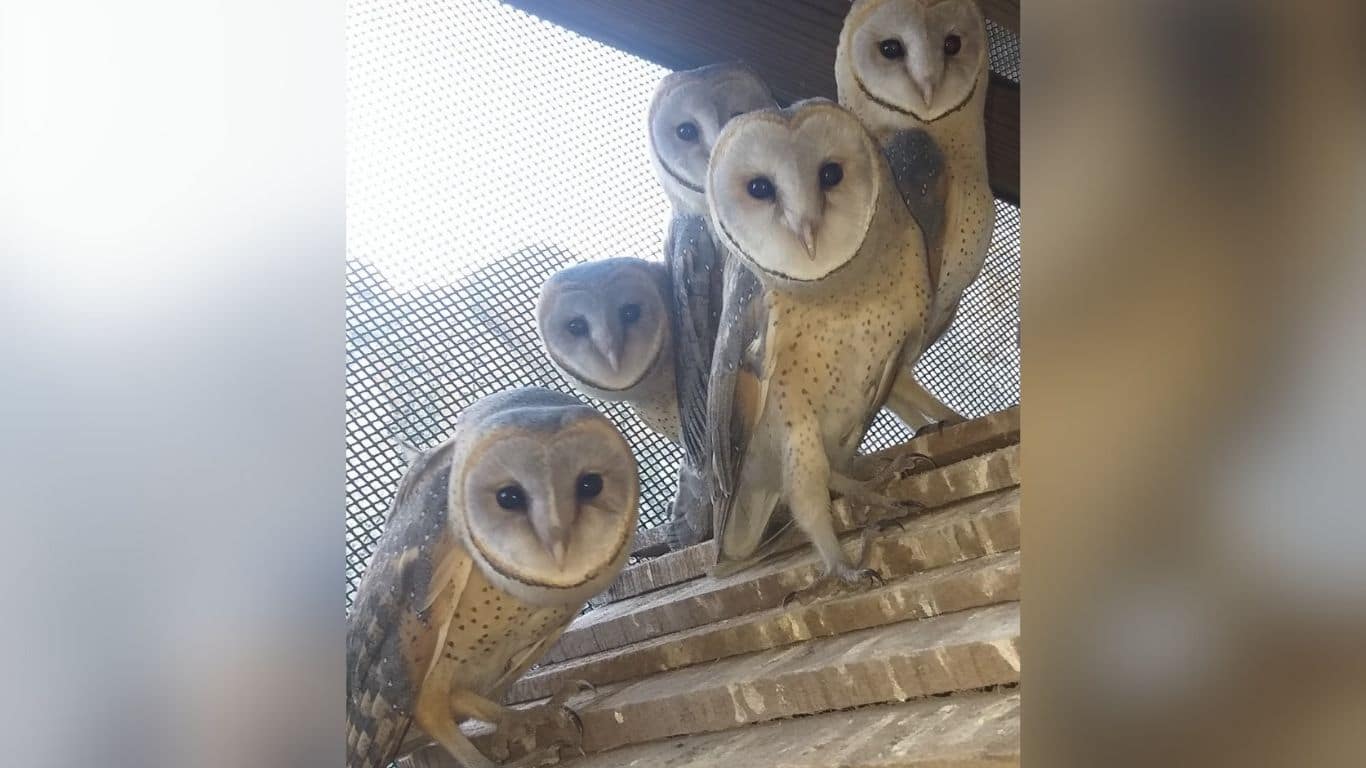 Lake Kariba, Zimbabwe
High-tech drone successfully delivered to the Bumi Hills Anti-Poaching Unit (BHAPU)
Recently, we told you about BHAPU, a group that works around the clock to protect 3,500 elephants from poachers in the Lake Kariba region. They are severely underfunded and we reached out to you for help in supporting their critical work. BHAPU had set their sights on securing an anti-poaching drone, a powerful tool in the fight against the illegal wildlife trade.
With the help of your generous donations, ASI managed to supply BHAPU with the much-needed drone to help protect the diminishing elephant population of the region from poachers. This will make a massive difference to their patrols, helping them spot poachers from the sky, stop them in their tracks and provide damning evidence in court.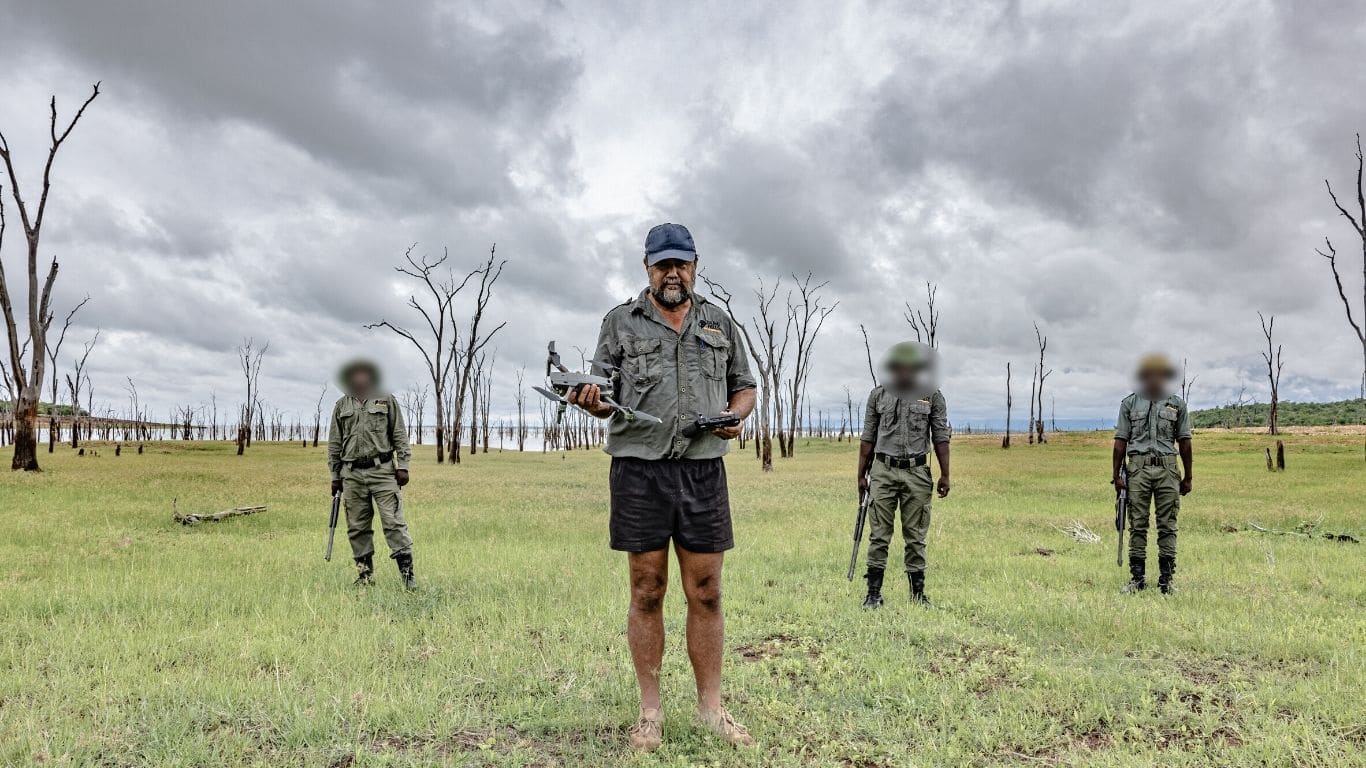 From The News Desk:
At ASI, we are not only committed to making a difference to animals on the ground, but we also strive to stay abreast of the latest wildlife conservation news.
Rekambo Chimpanzees Seen Using Crushed I
nsects to Treat Open Wounds
A group of wild chimpanzees has been observed treating wounds of their own and others by applying crushed insects to the injury site. Read more…
Whaling in Iceland May Finally Be Banned by 2024
Commercial whaling could soon be banned in Iceland after demand for its whale meat dramatically declined in recent years. Read more…
Are Hippopotamuses to Become Belated Victims of Cocaine Lord Pablo Escobar?
Thanks to a dead drug lord, Colombia is now home to the "biggest herd of hippos outside of Africa," says veterinarian and conservationist Carlos Valderrama (BBC News). Read more…
Independent: Pangolin kidnapped and Held to Ransom in Congo Amid Fears of 'New Trend' in Wildlife Crime
An endangered pangolin has been taken hostage by a group of rebels in the Democratic Republic of Congo (DRC) who sent a ransom request to conservationists for the animal's release. Read more…
Mozambican Poaching Gang Leader Sentenced to 30 Years in Prison
In a significant victory against wildlife poaching in Africa, a Mozambican judge has sentenced notorious rhino poacher and gang leader, Admiro Chauque, to 30 years in prison. Read more…
As always, we are deeply grateful for your generosity in helping us to fight for the survival of animals in peril. Our partnership with you makes it possible for us to make a difference by protecting wildlife and wild spaces around the world.
Image credits: Image 6: People.com/Getty Images, Image 7: Vilhelm_Iceland Magazine, Image 8: Fernando Vergara / AP file, Image 10: World Animal News