Just a few weeks ago, we were alerted to the imminent slaughter of 64 wild animals in South Africa's Plettenberg Bay, to make room for commercial farming activities. Our partner on the ground, the Karoo Donkey Sanctuary, intervened just in time and we managed to get a five-day reprieve. Five days is very little time to coordinate such a massive and delicate translocation, but there was no way ASI could let these animals down!
We called on our supporters to help us rescue these creatures from certain death and you responded generously! The team worked day and night to coordinate specialist wildlife veterinarians, helicopters and expert game capture and transport teams to move the animals to the safety of their new home at Gondwana Game Reserve – 180 miles (300 kilometers) away.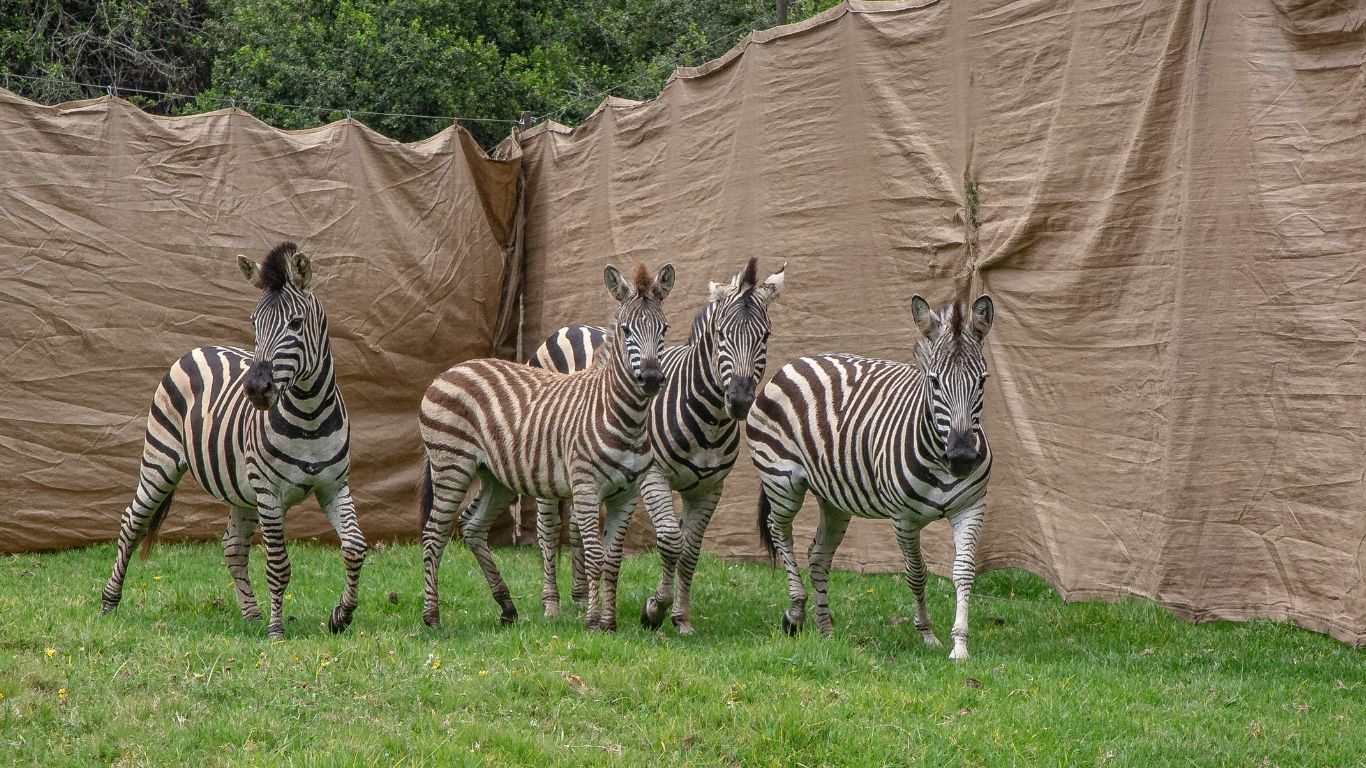 Each of these creatures – wildebeest, giraffes and zebras – DESERVES TO LIVE! We could not sit back and allow them to be killed by hunters simply because it was the cheaper and easier option!
Wildebeest are such closely bonded, social beings that the females in a herd often all give birth at the same time, and zebras are an essential part of the African landscape and ecosystems.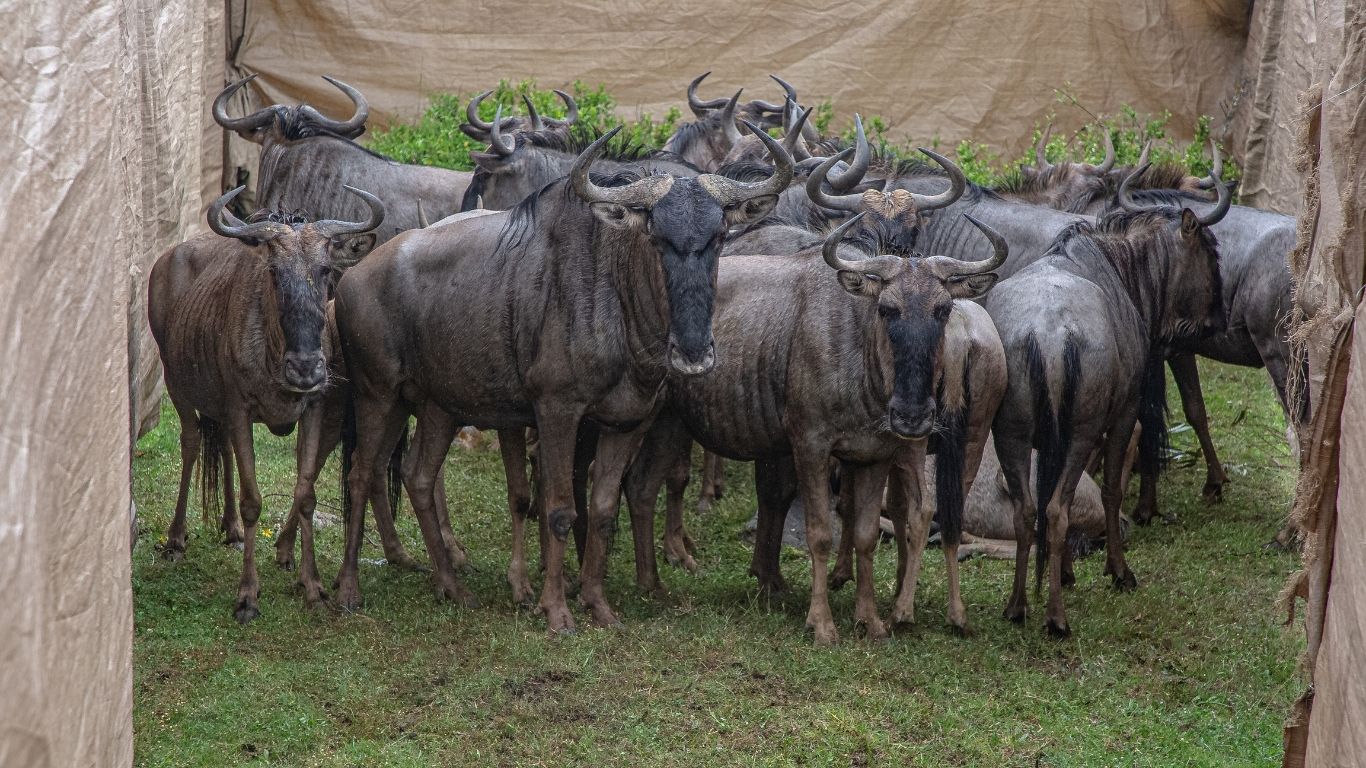 Giraffes are being wiped out across the African continent. Populations of these graceful, gentle creatures have plummeted by 40 percent in recent years, yet these six were going to be shot with no regard for their species' survival.
It was a nail-biting three days, but the operation was a success!
Over the course of three days, ASI and the team worked relentlessly to safely herd, load and transport all the animals to their new home – the 11,000-hectare (42 square miles – 110 square kilometers) Gondwana Game Reserve.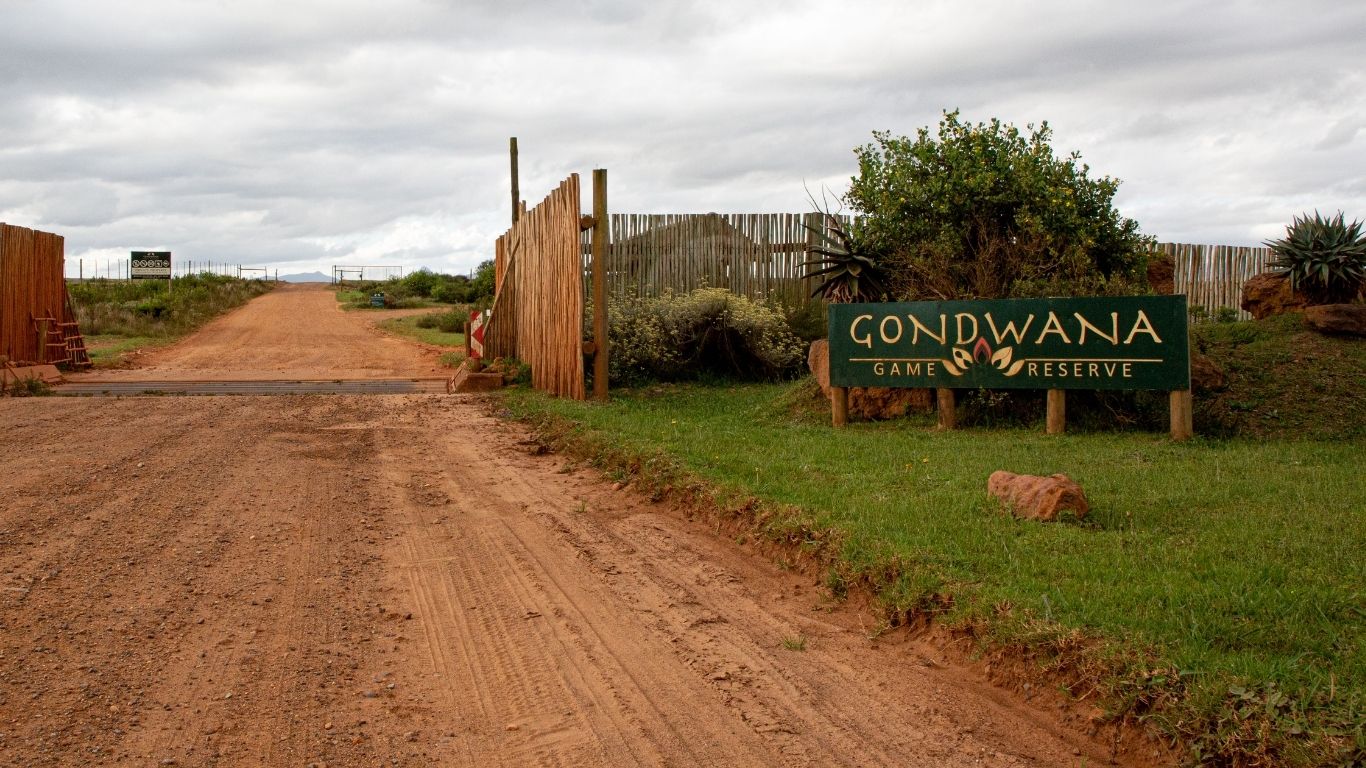 It was a truly extraordinary moment when the first of the animals to arrive ran down the specially constructed ramp from the transport truck into their new home. And animal after animal followed into a vast and SAFE bushveld where they will now live out their lives in peace – thanks to your generosity.