Adapted from article written by EMS & BAT
Originally published by Conservation Action Trust (February 2023)
South Africa is failing in their oversight of the legal export of non-human primates and their body parts, effectively condoning needless cruelty to these innocent animals.
In only 7 years, between January 2016 and December 2022, through just a single port of exit – OR Tambo Airport – there were exports of 3,782 live primates and 5,401 hunting trophies, consisting of 3,349 chacma baboons, 1,886 vervet monkeys and 9 bushbabies.
During this period, 1,141 live indigenous bushbabies were exported.
Most of the live exports were for commercial trade (not zoos) into countries with highly dubious animal protection histories, like Bangladesh, China, UAE and Armenia.
An extensive investigative report by the EMS Foundation and Ban Animal Trading has found South Africa's primate trade to be poorly managed, ecologically damaging and unsustainable, while raising welfare and ecological concerns.
Our Kin Discarded lists a string of systemic official failures:
Official data capture includes documentation discrepancies
Illegal shipments
Untraceable destinations
Enforcement negligence
Lack of oversight and verification
Inadequate safeguards
Irrational or arbitrary hunting determinations
No national population assessments or Non-Detrimental Findings for indigenous primates - a clear contravention of CITES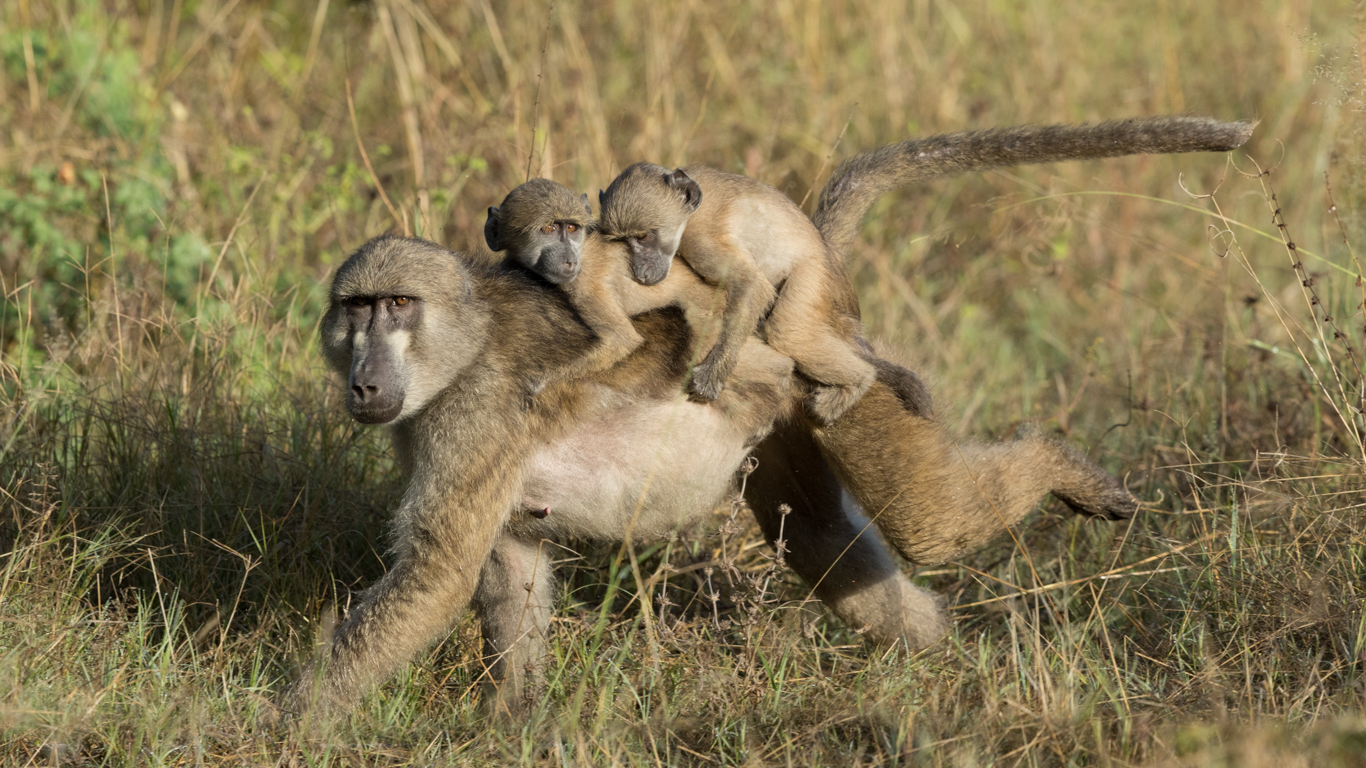 These activities involve a relatively small number of wildlife breeders, hunting, taxidermy and legal wildlife trade exporters.
The 40-page report was based on official information obtained by the EMS Foundation from the South African Department of Forestry, Fisheries and the Environment (DFFE), via the Promotion of Access to Information Act (PAIA), about the trade in CITES-listed (nonhuman) primates. The Report includes extensive graphs as well as an analysis of the situation concerning each non-human primate.
There are 10 steps South Africa needs to urgently take to arrest a deplorable situation:
Implementation of an effective permitting system to ensure that information is valid, accurate and complete
Oversight of the permitting system
Ensure the availability of actual trade data for both effective decision-making and for compliance with CITES
Review by authorities of how they manage indigenous primates to ensure that biodiversity is protected
Comprehensively and transparently assess the impact of the legal trade via a Non-Detrimental Finding
Ensure that the trade in non-indigenous primates does not threaten conservation in their country of origin
Support in-situ conservation and a compassionate approach in relation to nonhuman primates.
Adopt a new ethos, based on Ubuntu, which sees people living in harmony with nature and not simply regarding it as an expendable resource or damage-causing
Acknowledge that commercial trade in any primates ignores the complex social structures and cognitive abilities of primates and is ethically wrong
Immediately issue a moratorium on the trade, hunting and killing of indigenous primates and the breeding, trading and keeping of exotic primates as pets.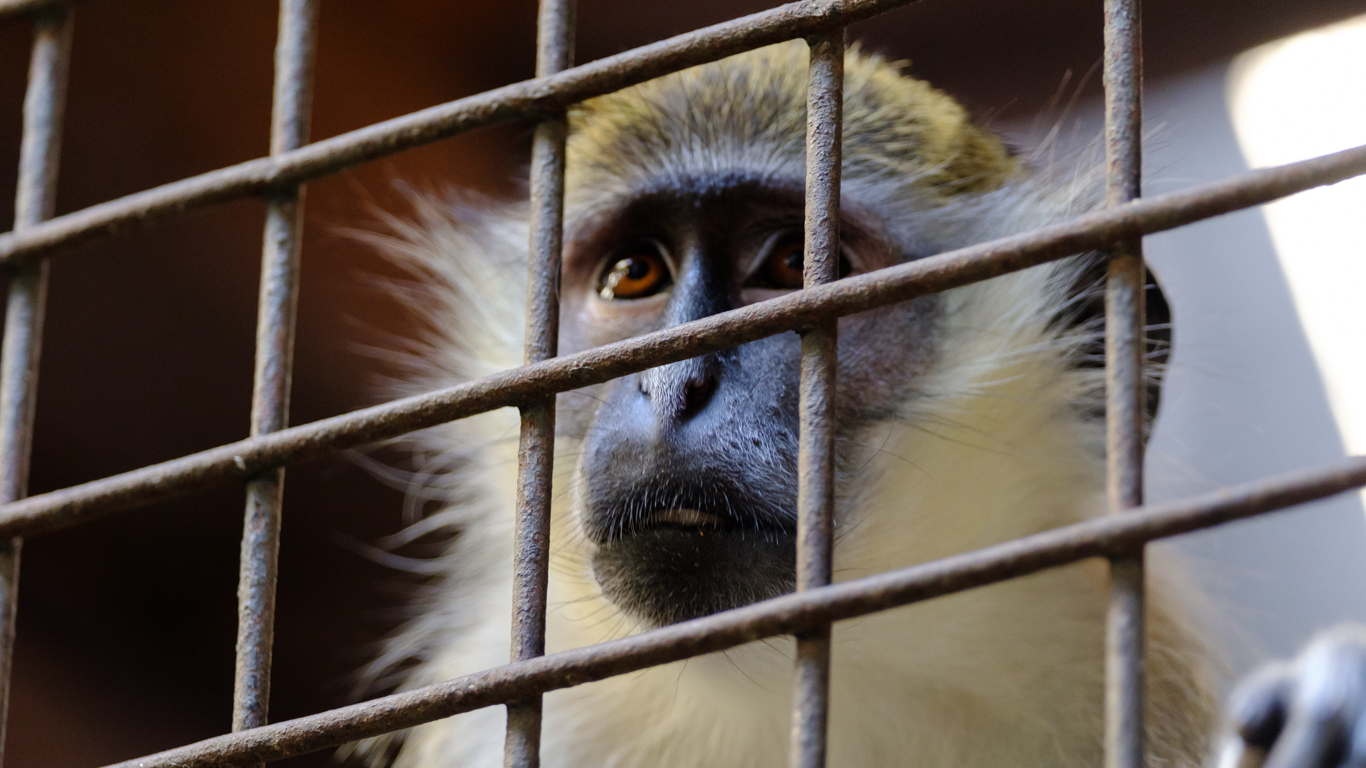 The report only covers the export of live primates and hunting trophies but does not cover the hunting of primates by local hunters which is poorly regulated and for which little information exists.
All (nonhuman) primates are wild animals and they are fundamentally unsuited to captivity. Cognitively, behaviourally, emotionally and socially, they are some of the most complex animal species on earth. Their capture and removal from their natural habitats and social and family groups is extremely cruel and inflicts great suffering and distress, as well as resulting in injuries and even death.
The illegal trade in great apes, such as chimpanzees, is often supported by wholesalers in China, Bangladesh, the UAE and Armenia, who "often act as intermediaries between the traffickers and the final buyers in Asia, the Middle East and Russia." China has at least four known such wholesalers. The primate pet trade, bolstered by social media, continues to grow and impacts the survival of individuals and wild populations globally.
Bangladesh does not allow import of primates, yet the Report found evidence of extensive imports to false or non-existent addresses in Bangladesh.
A report by the South African Anti-Money Laundering Integrated Task Force (SAMLIT), published in November 2021, corroborates the research by BAT and EMS and noted that the use of the legal wildlife industry masks illegal trade and is prevalent in South Africa. This occurs when legal exports are either under-declared or prohibited species are exported alongside legal exports.
South Africa is home to six indigenous primate species. All these species are susceptible to escalating habitat loss as well as removal from the wild and indiscriminate hunting.
Banner Image: Conservation Action Trust