After almost two decades in the making, United Nations member states have finally agreed on a treaty to protect the high seas – parts of the ocean that are not within a particular country's jurisdiction.
The treaty, reached late on Saturday 4 March at UN headquarters in New York, is vital for enforcing the 30x30 pledge made by countries at the UN biodiversity conference in December 2022. The pledge aims to protect 30% of the planet's land and water by 2030. Without a treaty, this target would inevitably fail, as until now no formal legislature existed to set up marine protected areas (MPAs) on the high seas.
Covering almost two-thirds of the ocean that lies outside national boundaries, the treaty will provide a legal framework for establishing vast MPAs to protect against the loss of wildlife and share out the genetic resources of the high seas.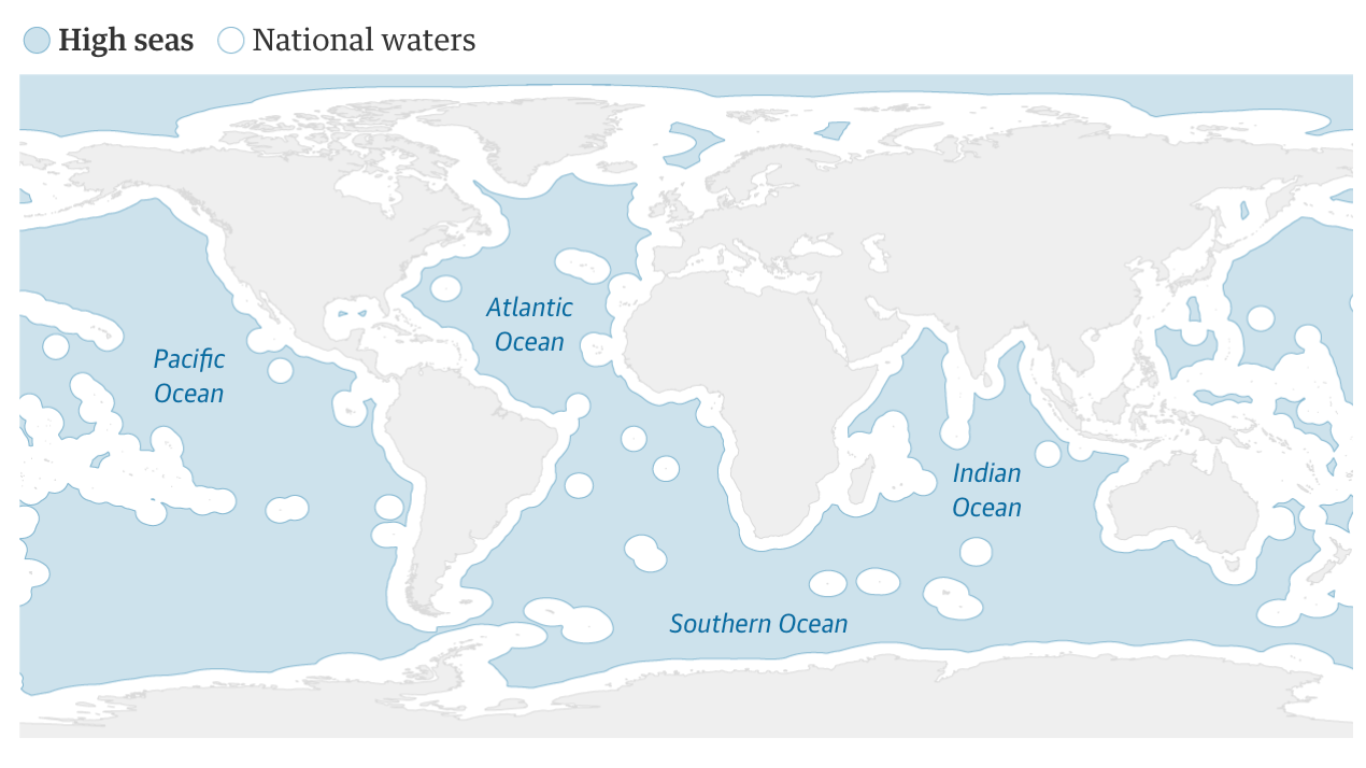 Credit: Guardian Graphic
Ocean ecosystems produce half the oxygen we breathe, represent 95% of the planet's biosphere, and soak up carbon dioxide as the world's largest carbon sink. Until now, loosely enforced rules governing the high seas meant that this area was more vulnerable than coastal waters to exploitation.
"Following a two-week-long rollercoaster of a ride of negotiations and superhero efforts in the last 48 hours, governments reached agreement on key issues that will advance protection and better management of marine biodiversity in the high seas," said director of the High Seas Alliance, Rebecca Hubbard.
Director of The Pew Charitable Trust, Liz Karan, added that, "High seas marine protected areas can play a critical role in the impacts of climate change. Governments and civil society must now ensure the agreement is adopted and rapidly enters into force and is effectively implemented to safeguard high seas biodiversity."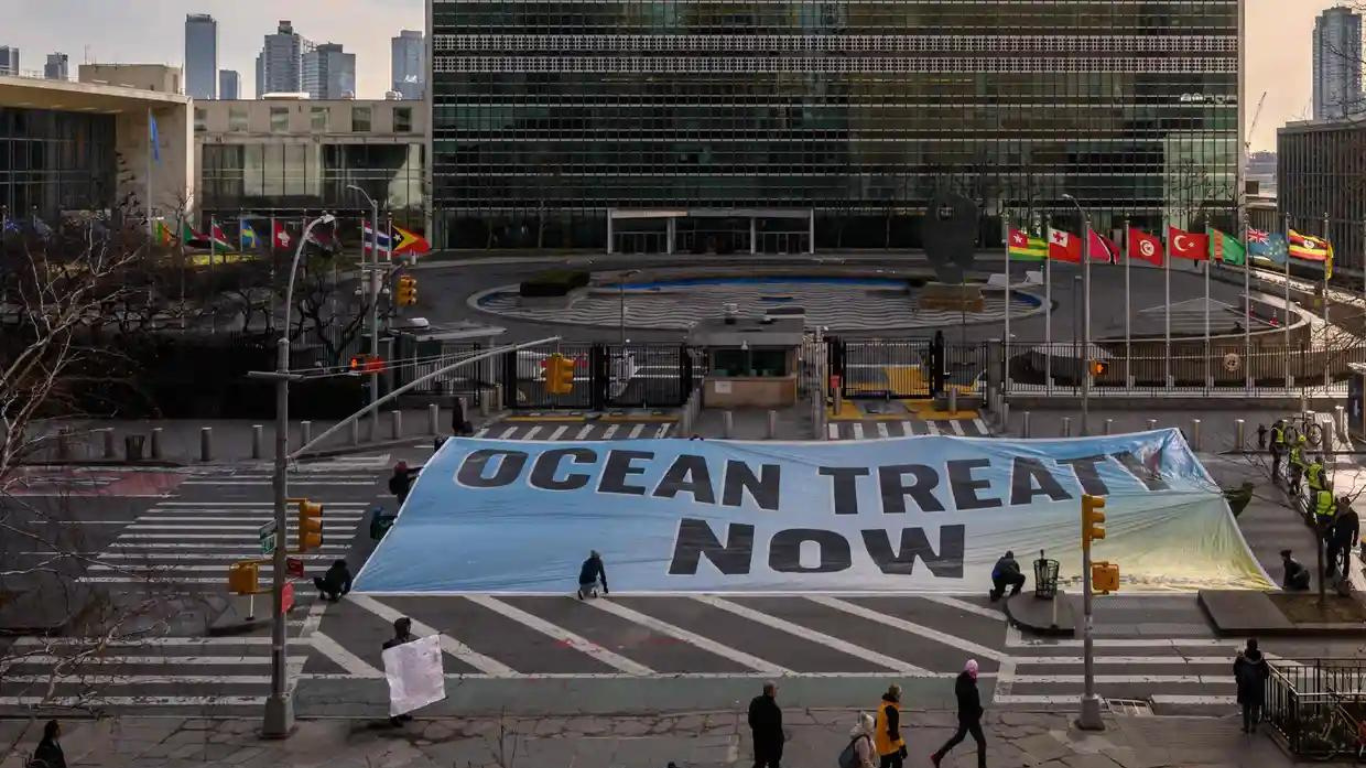 Credit: The Guardian_Ed Jones/AFP/Getty Images
The WWF – also present led by Jessica Battle at the negotiations – said, "What happens on the high seas will no longer be 'out of sight, out of mind. We can now look at the cumulative impacts on our ocean in a way that reflects the interconnected blue economy and the ecosystems that support it."
The fact that an agreement was reached between 193 nations is an enormous achievement, but conservationists say there is still room for improvement. In particular, countries agreed that entities in charge of managing activities such as fisheries, shipping and deep-sea mining could continue to do so without having to carry out environmental impact assessments issued by the treaty.
The agreement was called a "historic moment for the ocean" by European commissioner for the environment, ocean and fisheries, Virginijus Sinkevičius, who added that the treaty was a culmination of over a decade of work and international negotiations. "With the agreement on the UN High Seas Treaty, we take a crucial step forward to preserve the marine life and biodiversity that are essential for us and the generations to come."
Banner image: The Guardian