Article written by Nyasha Chingono
Originally published by The Guardian (Wed, 20 Sep, 2023)
Mortality rate grows as animals roam long distances and clash with local people in desperate search for water
The climate crisis is pushing elephants on a forced migration across borders in southern Africa in search of water, creating problems for national parks and conservation efforts.
In recent weeks, Zimbabwe's elephants have been crossing the country's borders into Botswana, officials said on Tuesday. Exactly how many elephants are affected is not yet known. The development comes as a survey this month revealed that elephants are dying of heat stress.
Angola, Botswana, Namibia, Zambia and Zimbabwe together hold half of the world's savanna (African bush) elephants. Of those 228,000 elephants, the survey reported a "carcass (mortality) ratio" of 10.5%.
The survey covers the Kavango-Zambezi Transfrontier conservation area, one of the world's largest wildlife conservation areas, comprising 520,000 sq kms (210,000 sq miles) within the borders of the five states. "The carcass ratio suggests a high level of mortality which warrants further investigation as a potential warning sign for the health and stability of the elephant population," the report stated.
In Zimbabwe, however, the elephant population has until recently been growing. This has been putting pressure on biodiversity and leading to clashes with local people as the animals breach human habitats in search of water. According to government spokesman Nick Mangwana, 60 Zimbabweans have been killed by elephants so far this year.
"Elephants know no boundaries – they are moving in search of water and food," said Tinashe Farawo, spokesman for the Zimbabwe Parks and Wildlife Management Authority (Zimparks). "We already have mitigation measures in place, but there are some things which are beyond us, like no rainfall. We are now relying more on artificial water from boreholes. It is an expensive process."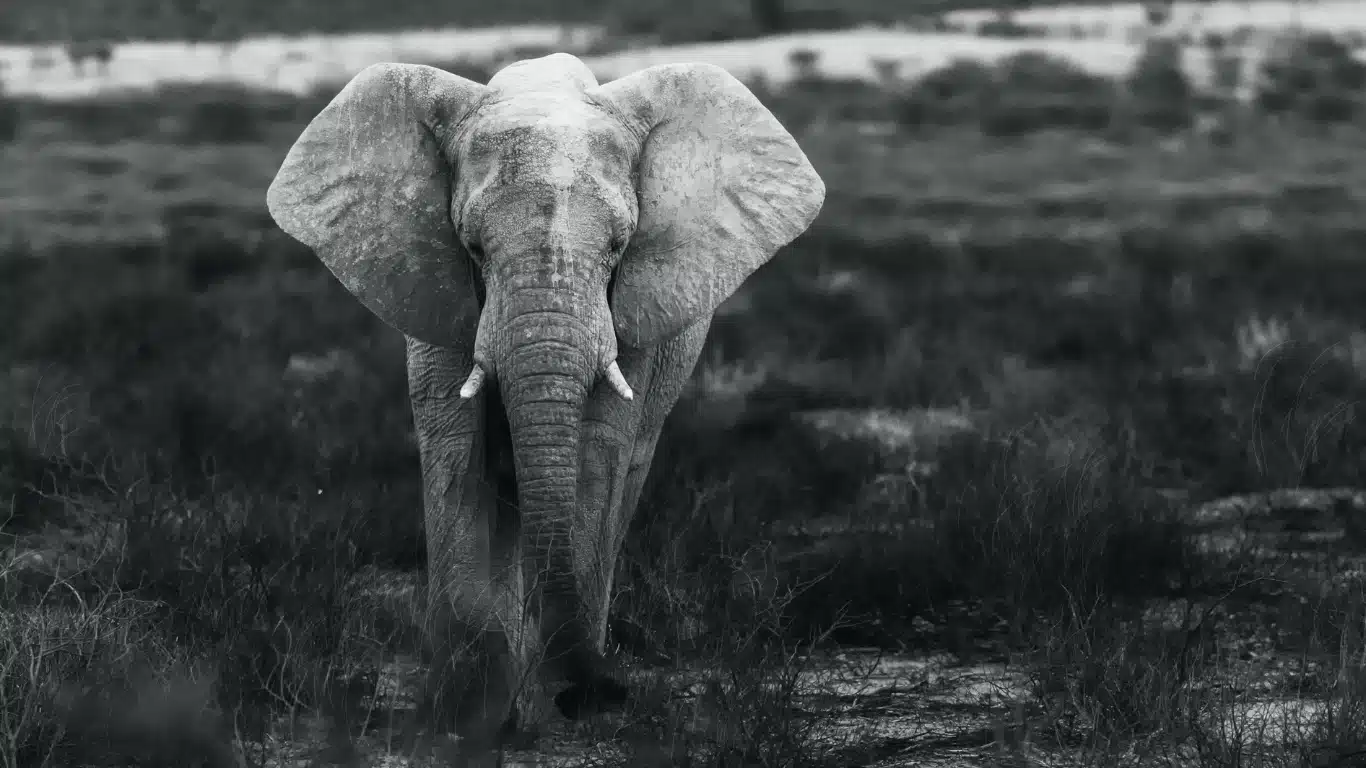 Farawo added that buffaloes and "all types of animals present in the Hwange national park" were also leaving in large numbers.
According to Zimparks, Zimbabwe has an estimated 100,000 elephants, and authorities had reported overpopulation in regions such as Hwange, an area of more than 14,600 sq kms (5,600 sq miles) and home to about 50,000 elephants.
"I cannot quantify how many elephants have moved – whether it's hundreds or thousands – but it has been a lot," said Farawo of the migration, which began in August.
In a bid to ease overpopulation in Hwange, authorities last year planned the transportation of elephants to other areas, such as Gonarezhou in south-east Zimbabwe, near the border with Mozambique. But Farawo said a lack of resources had halted the plan. "There is no translocation of animals. We would have loved to decongest, but there is nothing like that at the moment," he said.
Meanwhile, Zimbabwe has been lobbying the Convention on International Trade in Endangered Species to temporarily lift its ban on elephant ivory sales (£480m), which it says keeps growing, and it argues that the proceeds of a one-off sale could be used to boost its conservation efforts.