A baby elephant in Zimbabwe's Kariba region urgently needs your help – and the clock is ticking! The Zimbabwe National Parks Authority has been alerted to a baby elephant with a wire snare wound tightly around the top of his leg. Now, together with the Kariba Animal Welfare Fund Trust (KAWFT), we are working as quickly as possible to help arrange the logistics, specialized equipment and personnel for an emergency rescue operation.
We are in a race against time to save a baby elephant's life!
Every step he takes is tightening the device and putting him in greater danger of death. We must urgently raise $7,000 (£5,000) to charter a helicopter and buy medical supplies to dart the baby elephant and remove the snare before it's too late!
The wound is already dangerously swollen, and vets
fear his time is running out!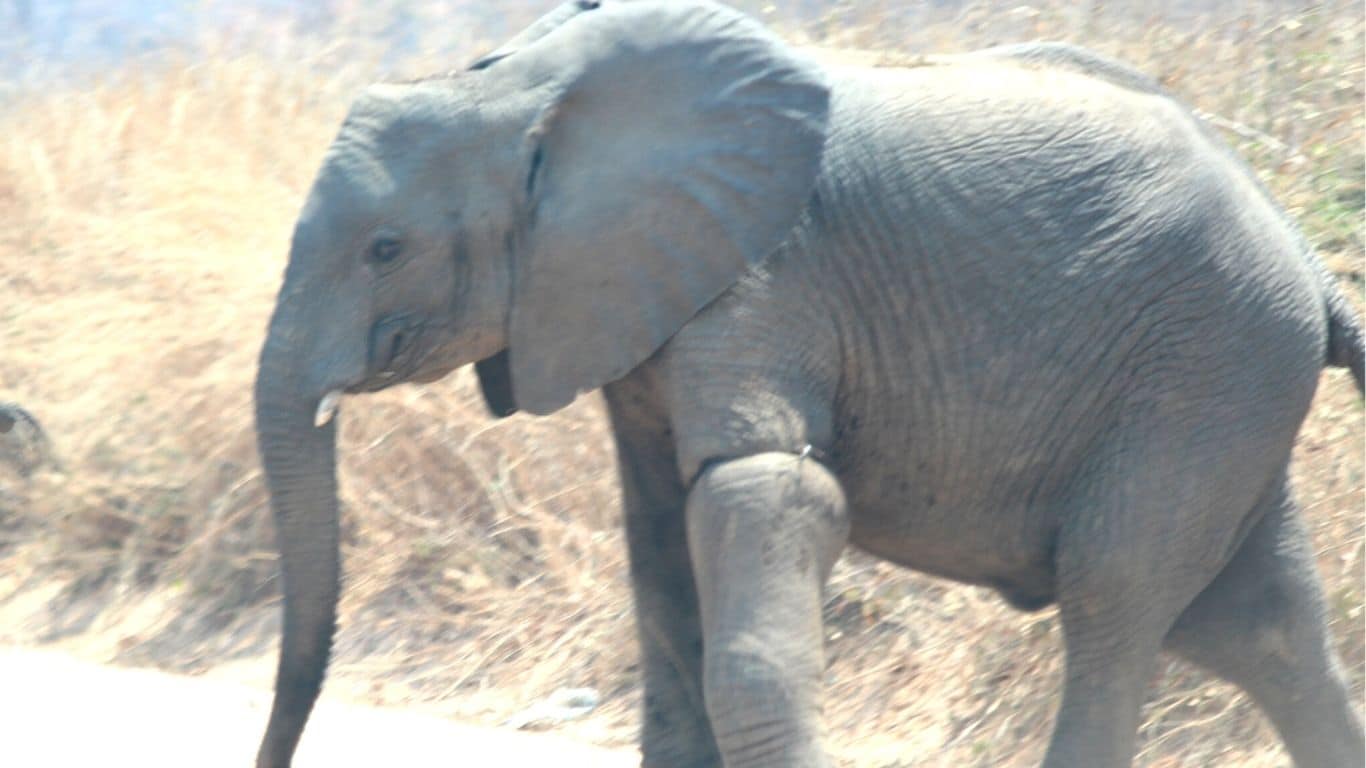 The team at KAWFT saw this baby elephant just five days ago, with no sign of a snare. That means the damage is worsening dangerously fast, and he will soon lose the use of his leg. It is critical that we relieve the swelling and return blood-flow to the leg as soon as possible. Please, donate now so that we can rush life-saving assistance to this injured animal. It will be a dangerous rescue operation, but we are committed to saving this baby elephant!
This elephant herd is well known by KAWFT, and the calf's mother is notoriously unpredictable. We anticipate that she will protect her baby fiercely from human interference. This means the expert team of Zimbabwe National Park rangers, veterinarians and a highly trained pilot must execute the rescue with military precision and with the highest level of care.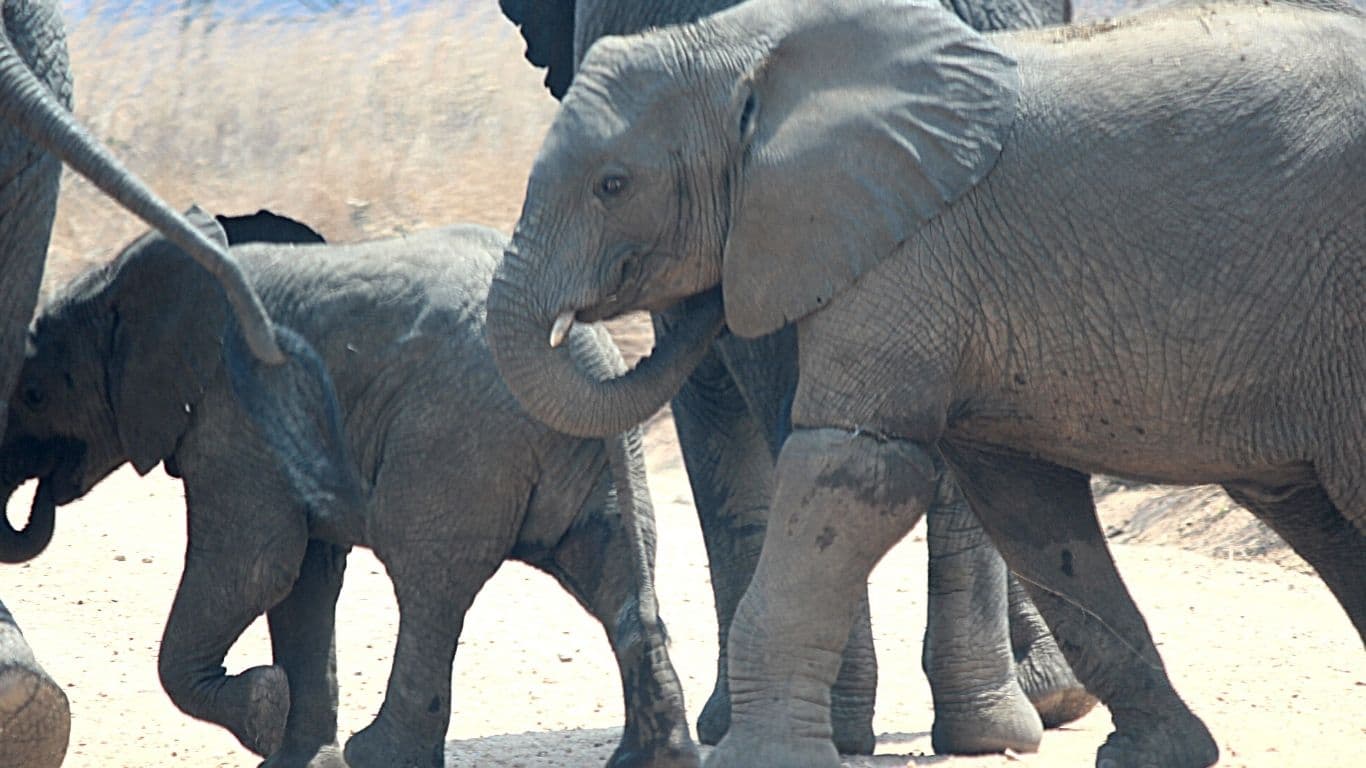 The adult elephants are already on edge because the calf is struggling. But they will need to be kept at a safe distance from the rescue team and the injured calf once he has been successfully darted from the air.
Again,
we are in a race against time

to raise $7,000 (£5,000) to charter a helicopter and purchase medication to save this baby elephant.

The team on the ground is busy preparing so they can be ready to mobilize at a moment's notice. Another team of rangers are keeping as close as possible to the calf, while the veterinarians, who are donating their time and expertise to save the life of this baby elephant, are standing by.

All that remains is to secure the helicopter and to purchase the immobilization drugs and medical supplies to dart and treat the injured calf. Please, donate right away so that we can get the team in the air!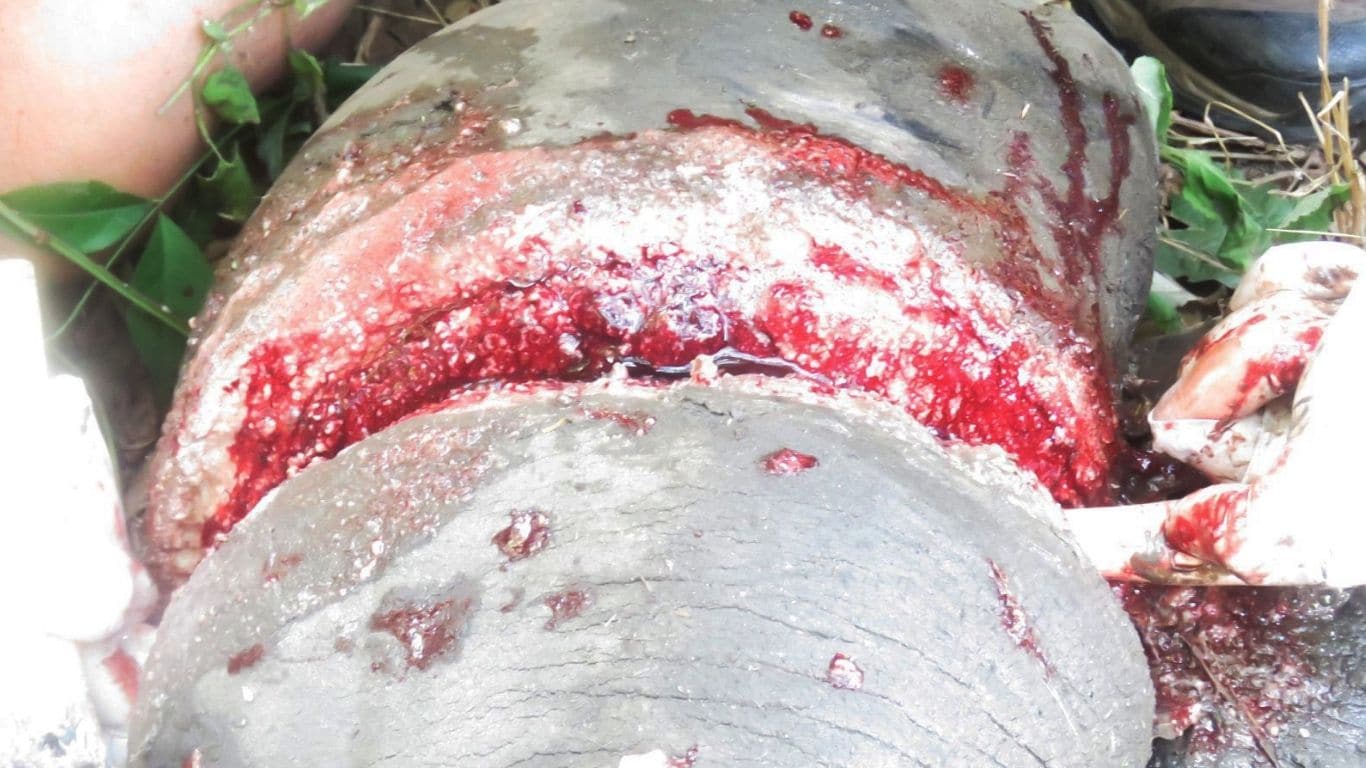 This baby elephant is an example of why ASI is so committed to ending the use of snares! Snares are horrific devices that torture and kill animals indiscriminately. No animal is safe from their cruelty. This calf is the second baby from the same mother to be caught in a snare. ASI cannot stand by and let this baby elephant suffer and die because of a snare. We have promised to send emergency help, but we cannot do it without you.
Snares function like a noose – tightening with pressure

!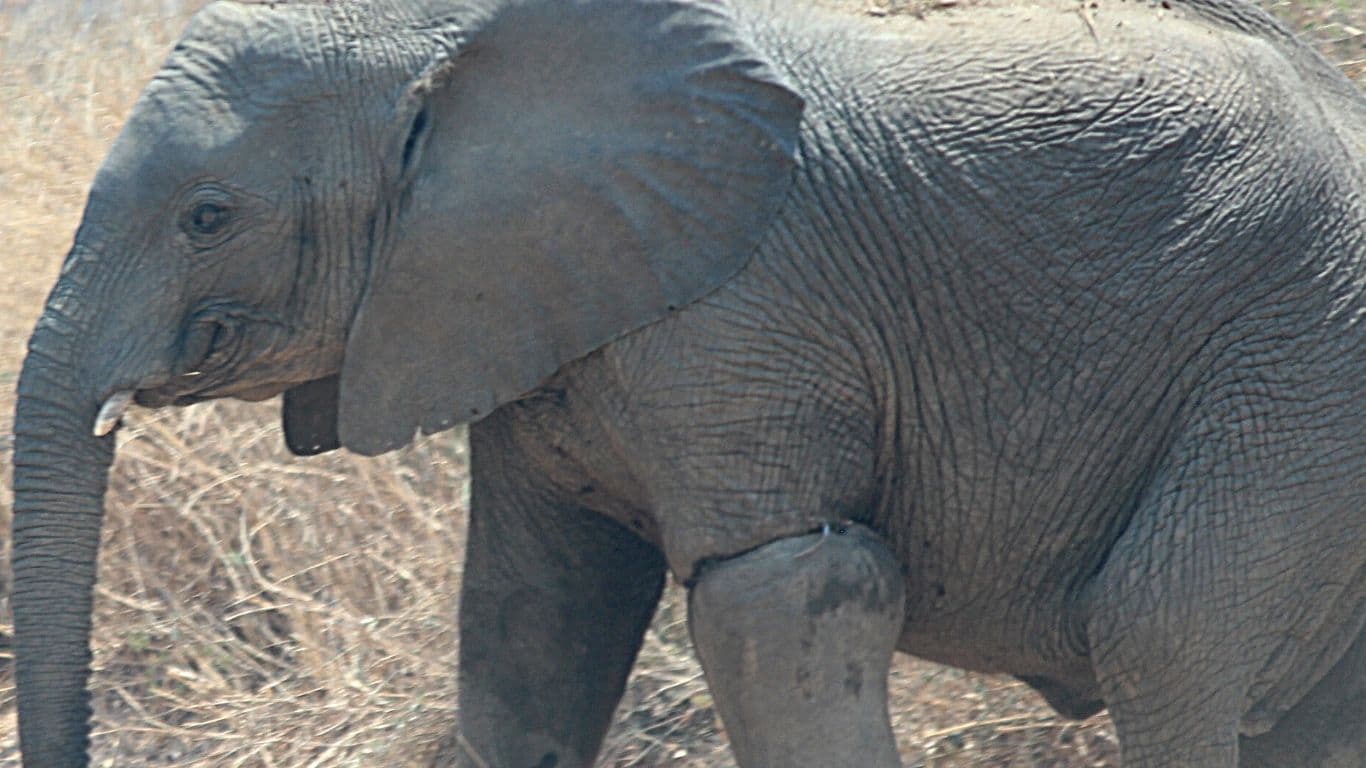 The wire where the snare was anchored to a bush or tree is now catching under the calf's foot with each step, causing it to become tighter and tighter. We cannot imagine the pain and stress this little elephant is experiencing. Please help us end this anguish and save his life.