In Zimbabwe, there is a poaching crisis!
Amid the region's lush vegetation, criminals lay hard-to-see snares which trap and kill giraffe and other wildlife. Once snared, excruciating death is inevitable: the animal dies from starvation, the injuries sustained, or the cold steel of a poacher's blade.
Sickeningly, giraffes are being killed for no better reason than to use their body parts to make trinkets like giraffe tail flywhisks or giraffe horn keyrings while their meat is illegally sold in markets.
It is horrific and it is destroying giraffe wildlife populations across Zimbabwe. But we have a plan to help, and we urgently need your support.
June 21 is World Giraffe Day, but there is little to celebrate. Giraffes are facing severe threats to their survival as a result of habitat loss and rampant poaching.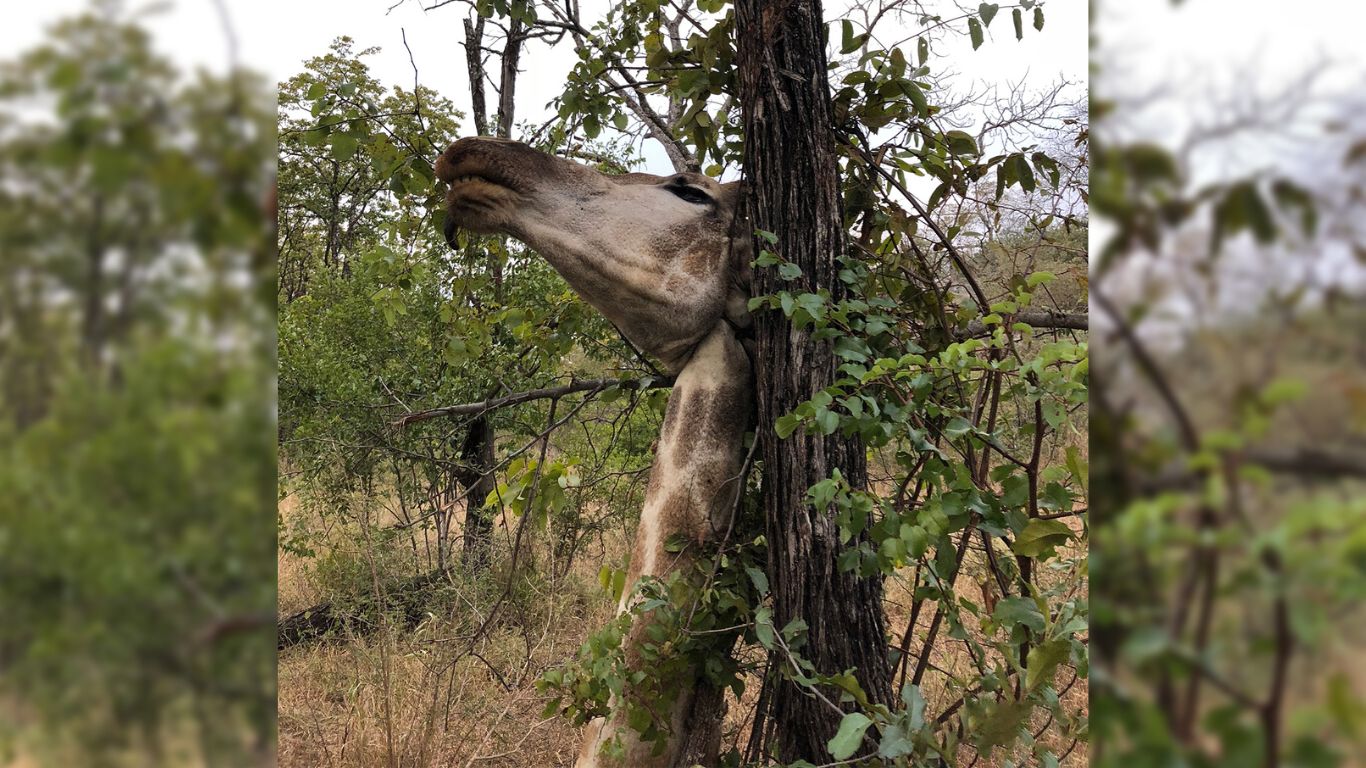 Giraffes are extinct in SEVEN African countries. It has never been more urgent that we help them RIGHT NOW. Read on to see how we plan to help and why we need your support so urgently today.
Zimbabwe is home to two species of giraffe – the Cape or South African giraffe, found mostly in the south, and the Angolan or Namibian giraffe, found mostly in the west – but poachers care nothing about which species they are slaughtering. Every giraffe is a target and, without protection, no animal is safe.
Despite heavy penalties and lengthy jail sentences for culprits, poaching remains rife in Zimbabwe, where an estimated 8,000 wild giraffe remain – down a staggering 70% since 1998. Poachers are becoming more ruthless all the time, but with your help, we can stay a step ahead of them.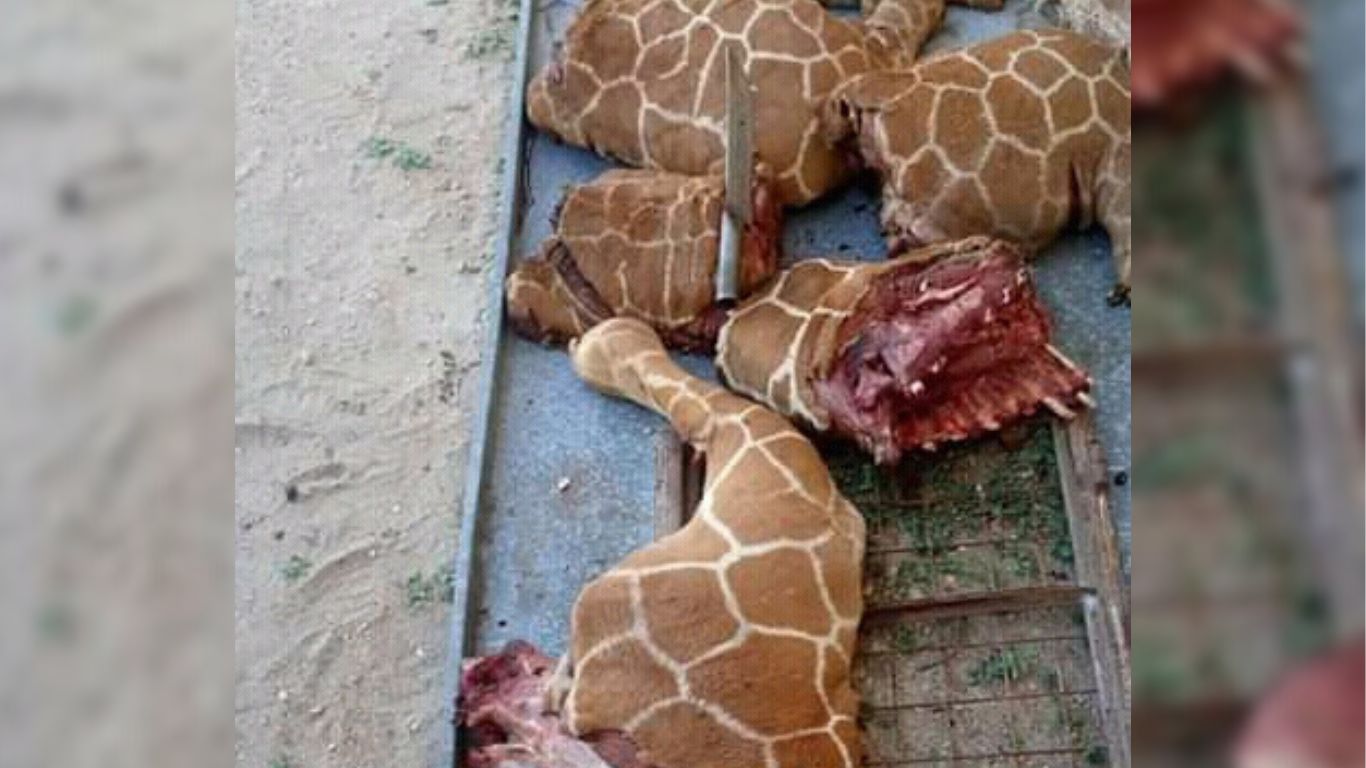 Credit: The Star
Once captured and killed, giraffes are skinned for their pelts, chopped up for their meat, and dismembered for their body parts to be used in jewelry and fake 'medicines'.
Our partner, the Matetsi Anti-Poaching Unit (MAPU), patrols the vast wilderness of the Matetsi Unit 7 (MU7) conservation region near Victoria Falls, which is home to herds of giraffes and other wild animals. This highly-trained unit comprises 50 skilled scouts and a K9 dog unit.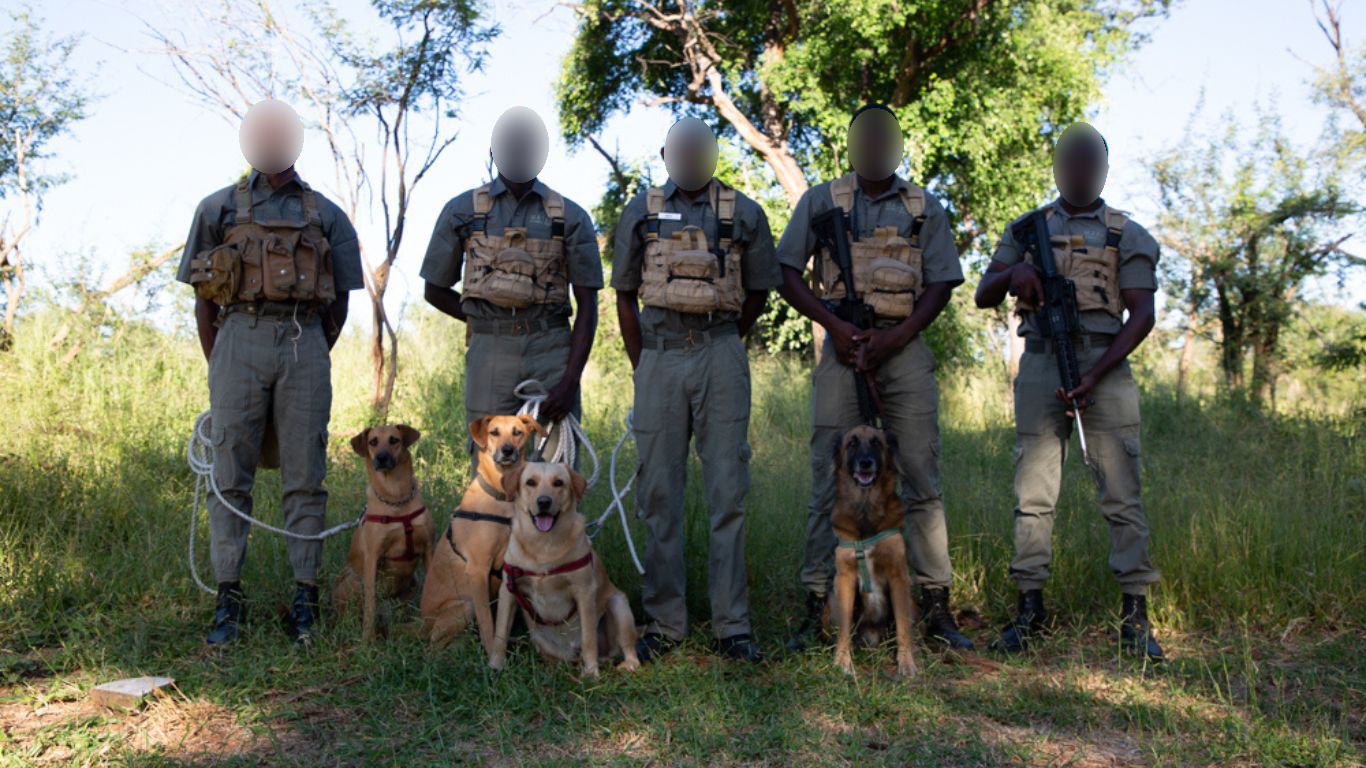 Credit: MAPU
MAPU patrols day and night to cover every part of the reserve and its islands on foot, by vehicle and by boat, which you recently helped us to pay for after their previous boat was destroyed by a crocodile. They work in collaboration with Zimbabwe National Parks (ZNP), and over the past two years, the team – established in 2021 – have stamped out poaching in the entire reserve, but not in the surrounding areas.
MAPU has noticed a massive increase in snares in the conservancies bordering Matetsi, which are unprotected, and they know they MUST stay a step ahead of criminals to keep their borders secure and their wildlife safe – and to alert authorities to illegal activity happening in neighboring reserves.
Credit: MAPU
Our anti-poaching team urgently needs a drone to protect animals from poachers, help make arrests, and identify and remove lethal snares.
High-tech drones can detect criminal activity anywhere in the park, day or night. This is critical because the conservancy spans more than 212 square miles (55,000 hectares / 550 square kilometers) – a huge area to cover on foot or by vehicle.
Drones use infrared technology to detect the presence of humans through body heat, which means that teams can accurately identify and locate criminals and dispatch teams to intervene before they can slaughter animals. Drones also allow for covert monitoring, which means the rangers, and their K9 dog partners, cannot be detected, and won't find themselves nose-to-nose with dangerous criminals.
An added advantage is that a drone also helps to monitor wildlife and will enable the team to spot any animals who are in distress.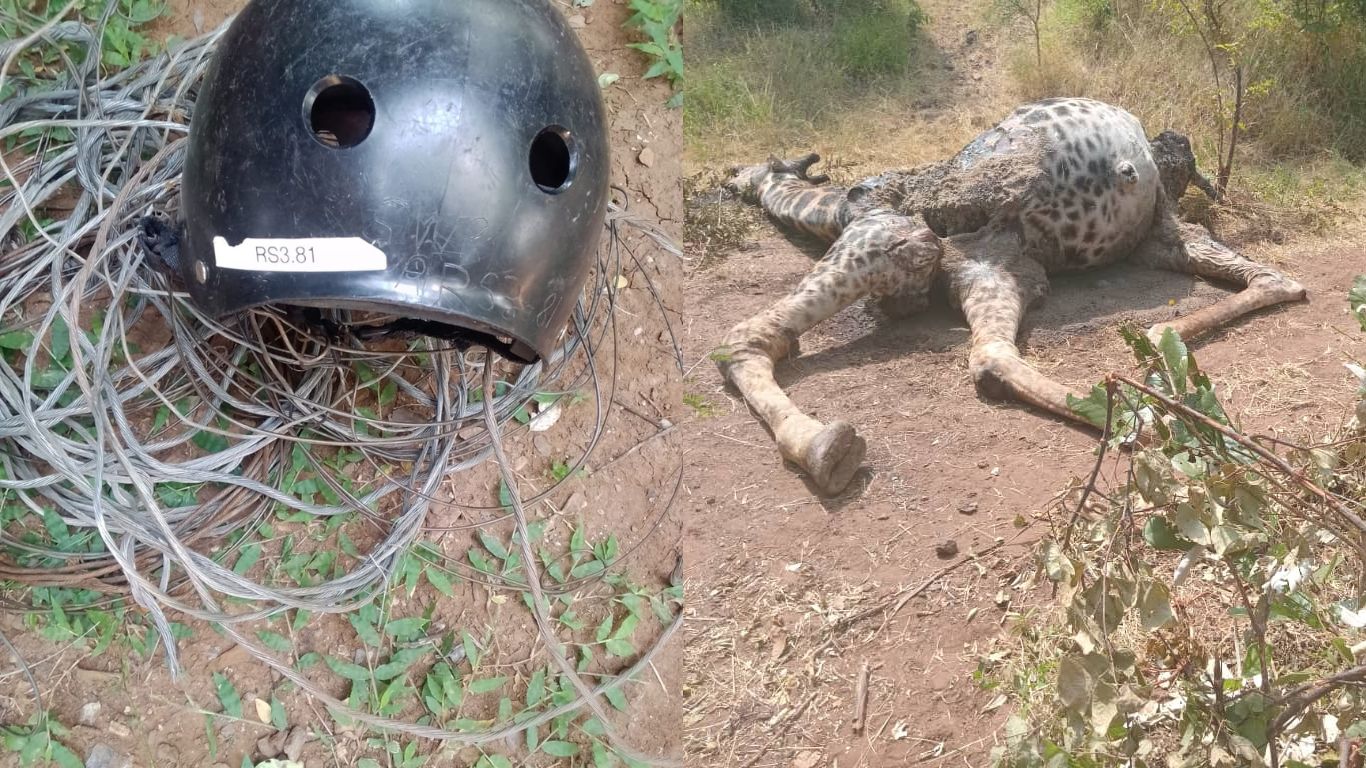 Credit: MAPU
Please help us raise $4,500 (approximately £3,500) to equip MAPU with a drone to protect vulnerable giraffes and other wildlife. Animal lives depend on it!
According to the International Union for Conservation of Nature (IUCN), giraffes are vulnerable, indicating they are at great risk of facing extinction in the wild. Over the past 30 years, giraffe numbers have decreased by up to 40% in Africa, and estimates put giraffe numbers at as low as 68,000 in the wild.
The fate of Africa's giraffe lies in OUR hands, and if we do not take action right now, this iconic species will disappear forever.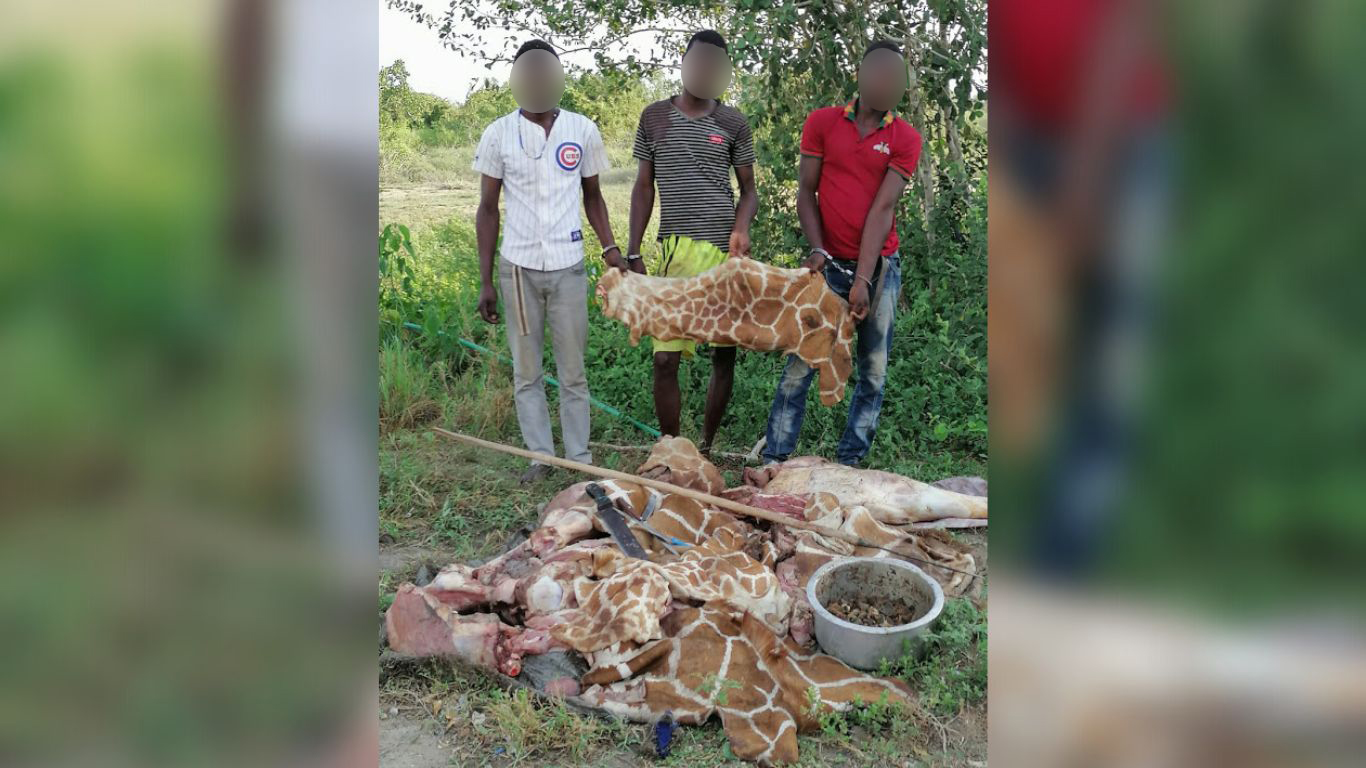 Credit: The Star
The future does not look good for these iconic mammals if we do not step in and help right away. So please, donate as much as you possibly can now, and help us ensure our anti-poaching team stays ahead of criminals, stops giraffe slaughter, and helps apprehend poachers.