Nothing better illustrates why we are so urgently seeking help to get water back into dried-up African waterholes than the…
…
recent near-death experience of a juvenile elephant


who lives at the Addo Elephant National Park in South Africa.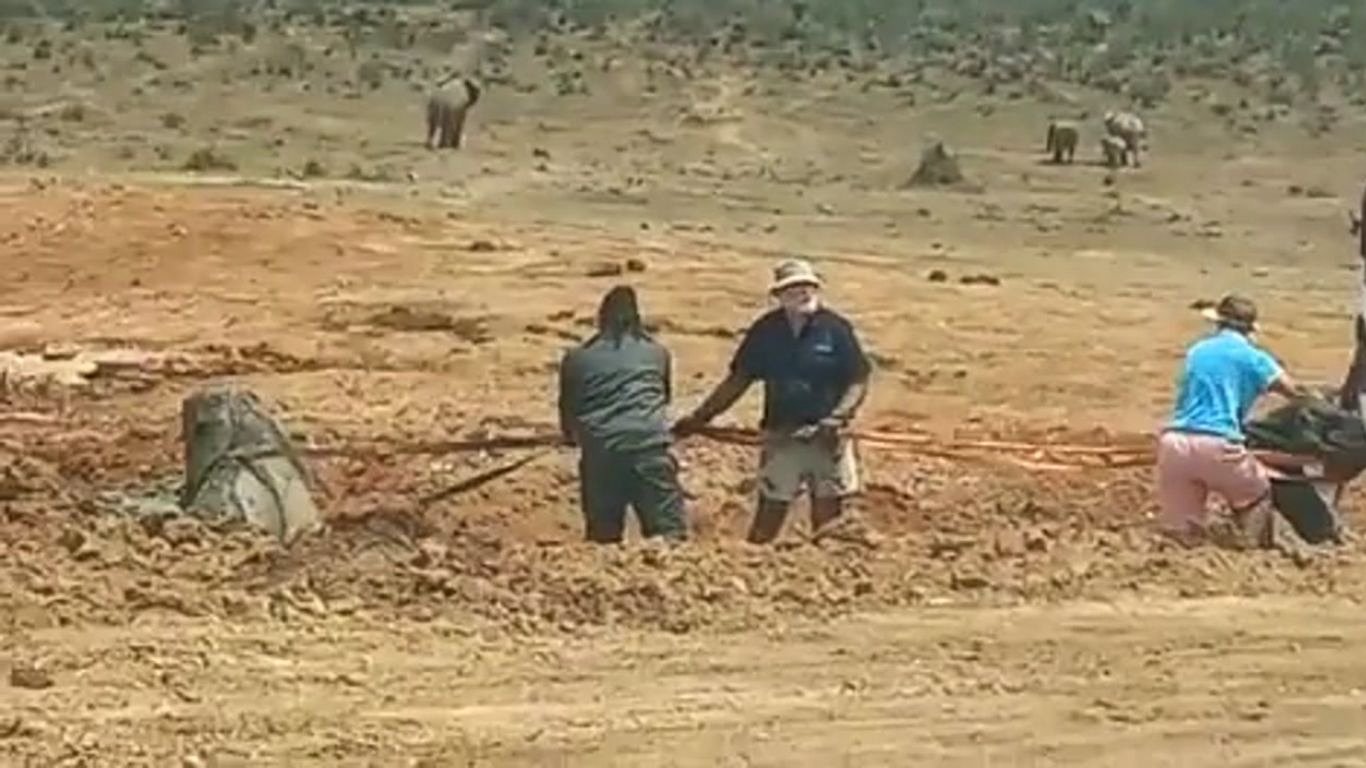 Credit: Philip Keevy
We have told you before about the devastating drought that has put hundreds of elephants in peril at Addo. Donations from animal lovers like you allowed us to install eight solar-powered water pumps at waterholes across the park, that are providing vital water for thousands of animals 24 hours a day.
But there are still dried-up waterholes, and they pose a significant threat to young elephants and other small animals because they get trapped in dense mud formed with the last of the water.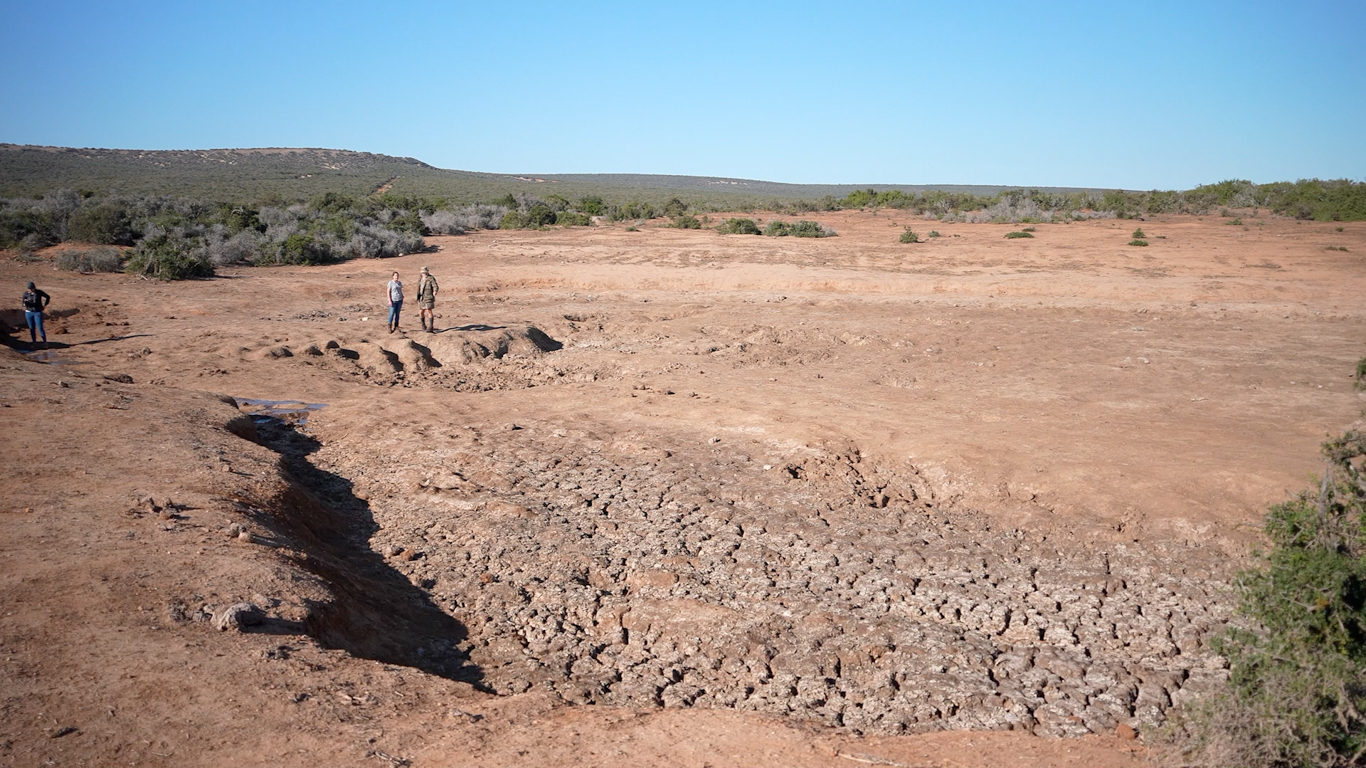 Recently, the mud almost caused the death of a two-year-old male elephant. He and his family were rushing to a near-dry waterhole urgently seeking to drink. In the crush, this youngster was pushed into the mud and trapped. The poor creature quickly exerted all his energy as he writhed to break free. He faced a horrible death, becoming weaker and weaker until he would have eventually collapsed and either drowned in the muddy water remnants or starved to death.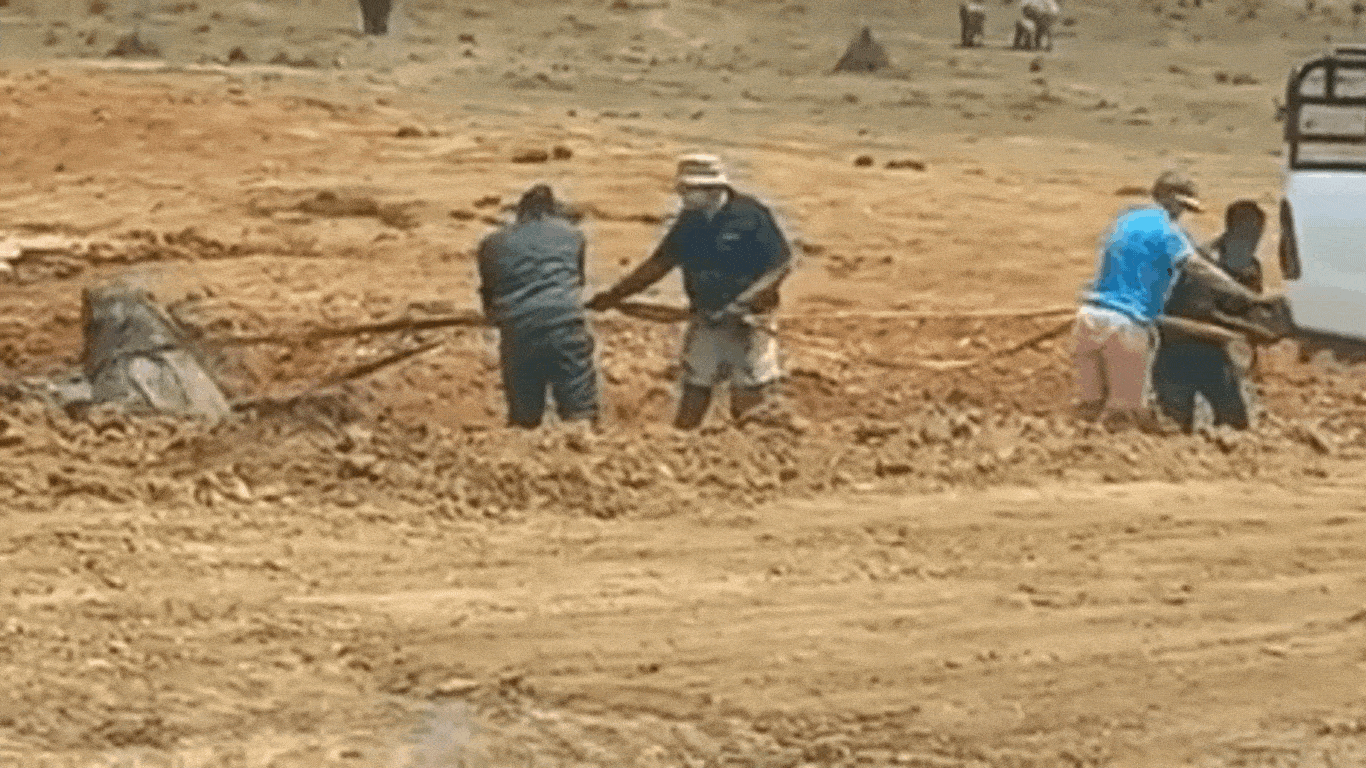 Credit: Philip Keevy
Fortunately, help was on hand and a risky rescue mission was launched.
We say "risky" because elephants associate humans with killing, not kindness, and their instincts are to drive away any human who goes near a youngster. The Addo team, including Mariette de Goede, wife of the park manager, conducted a rescue mission with a family of anxious three-to-six-ton elephants milling about, very unhappy with the situation.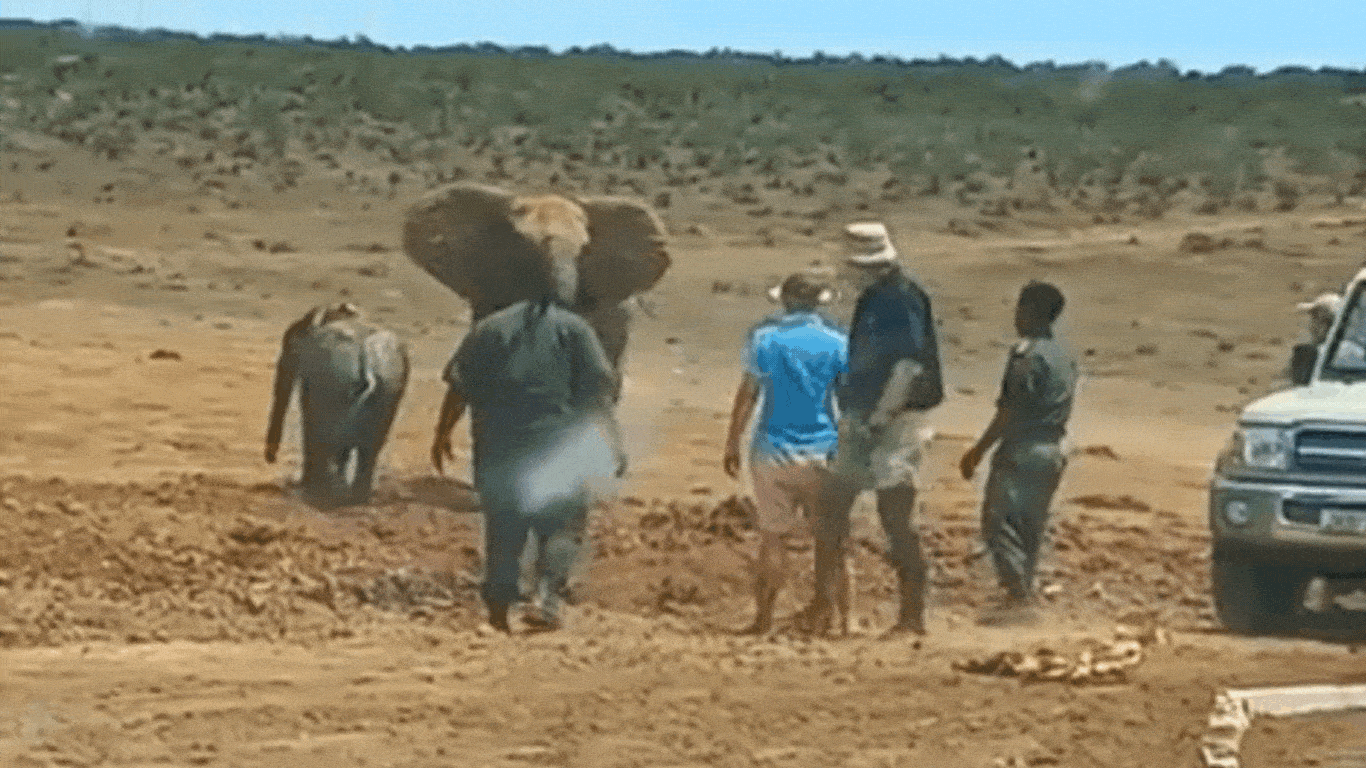 Credit: Philip Keevy
We have made remarkable progress in securing water for elephants at Addo but hope that the plight of this youngster emphasizes why we could really use your ongoing support.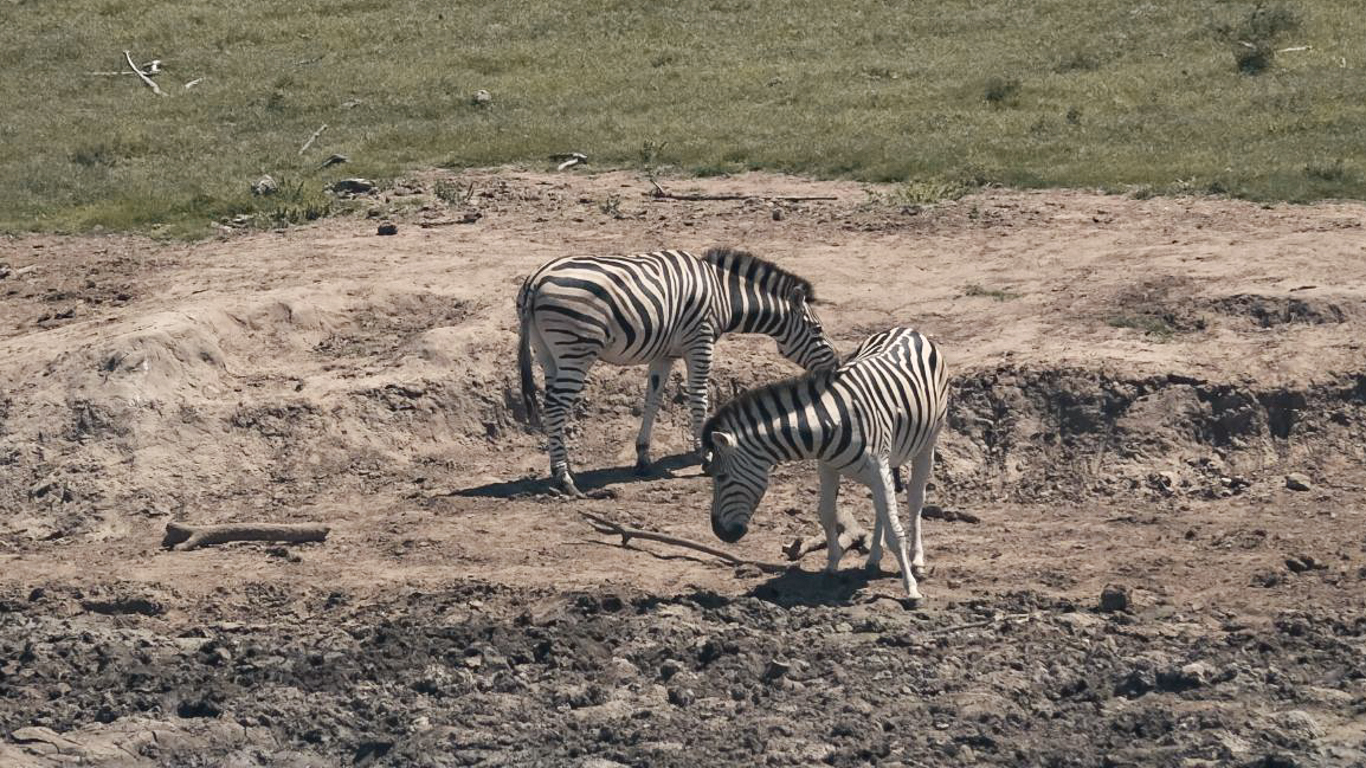 Elephants aren't the only animals affected by the drought – here, two zebras look for water at a dried-up waterhole in Addo Elephant National Park.
If we can raise $10,000 (£8,345), we can start immediately and WILL get more water pumped and flowing again in other dry waterholes used by elephants, buffalo, zebra and other animals in Addo. What happened to this two-year-old elephant is a frequent occurrence in an area reeling from the effects of drought. The Park manager told us that young elephants are getting trapped at the rate of one or two a month. If help is not immediately on hand, the animals die. Any donation, small or large, will make a difference. So please, if you possibly can, donate to Animal Survival International today.