We have terrible news! Right now, four baby rhinos have been orphaned after their mothers were killed for their horns in the South African bush. We have been asked to help save them. Taking advantage of freak storms, likely driven by climate change, poachers swooped in on a game area in South Africa's Mpumalanga area and slaughtered every rhino they could find. These orphans need our help!
They are the innocent victims of a poaching epidemic that has swept the country. Poachers have killed 24 rhinos in South Africa since the beginning of December, according to the Department of Forestry, Fisheries and the Environment.
Each baby rhino story is more heart-wrenching than the next…
it's a miracle that four babies survived!
One baby was no more than 12 hours old when she was found lying next to her mother's mutilated carcass with the umbilical cord still attached. Now named Daisy, she had yet to take her first steps; she couldn't even stand. She was rushed to our partner, Care for Wild's (CFW) sanctuary where she received an emergency blood transfusion from an older rescued rhino.
Daisy now has intensive round-the-clock care. She is fed hourly and always has a caregiver with her. She is a tiny, tiny baby and has already lost out on receiving the nourishing colostrum from her mother's milk that should've kick-started her development. Only with our help, does she have a chance to survive and grow strong.
One of the last of his species, baby Taro wandered hungry and alone for days…
followed by hungry hyenas!
It couldn't be more important that Taro, a baby black rhino, survives because black rhino are hurtling towards extinction, with only 5,000 left in the world. Taro's survival could make an important contribution to breeding – if we can keep him alive. Poachers used the cover of a storm to brutally kill his mother and he wandered alone in the wilderness for several days before an anti-poaching unit found him and sent him to our partner.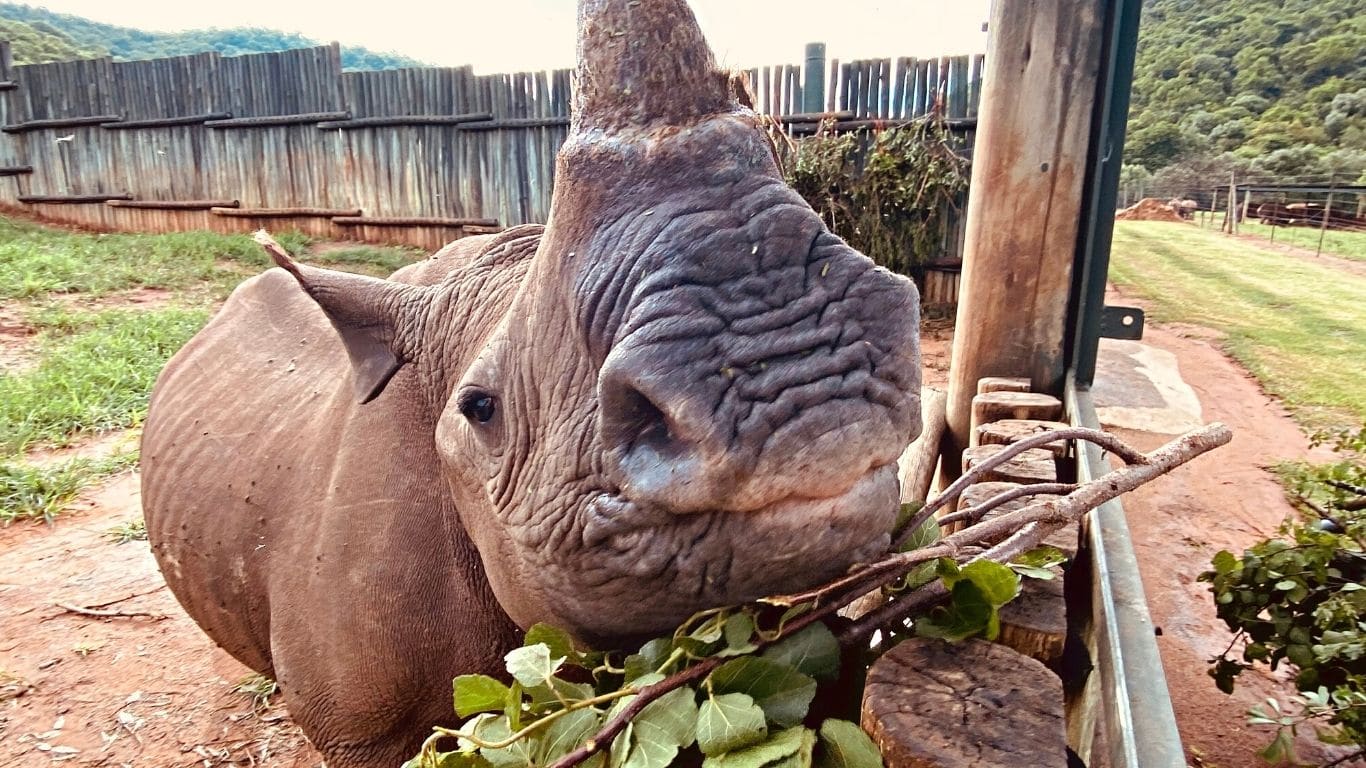 For 18-month-old Taro, proper nutrition is crucial – he must eat between 20 and 30 different shrubs and trees every day as well as take special medication for the next two months if he is to have a chance.
So traumatized by his ordeal, Aquazi had to be sedated and blindfolded before his pneumonia could be treated!
Aquazi was found when he was just three weeks old. He's another little miracle because he had wandered the bushveld on his own for several days and still survived, just. He was so stressed that he had to be blindfolded, given earplugs and sedated before he could be put on a drip to fight pneumonia in his body. Aquazi is now stable. He has a sweet nature and has befriended an orphaned zebra at the sanctuary.
Shiloh was so close to death she had to be medevacked by helicopter
during a ferocious storm!
Shiloh was found lying motionless close to her mother's body just as a ferocious storm rolled in. A rescue helicopter managed to get the baby to our partners just in time and veterinarians immediately began treating him on the helipad.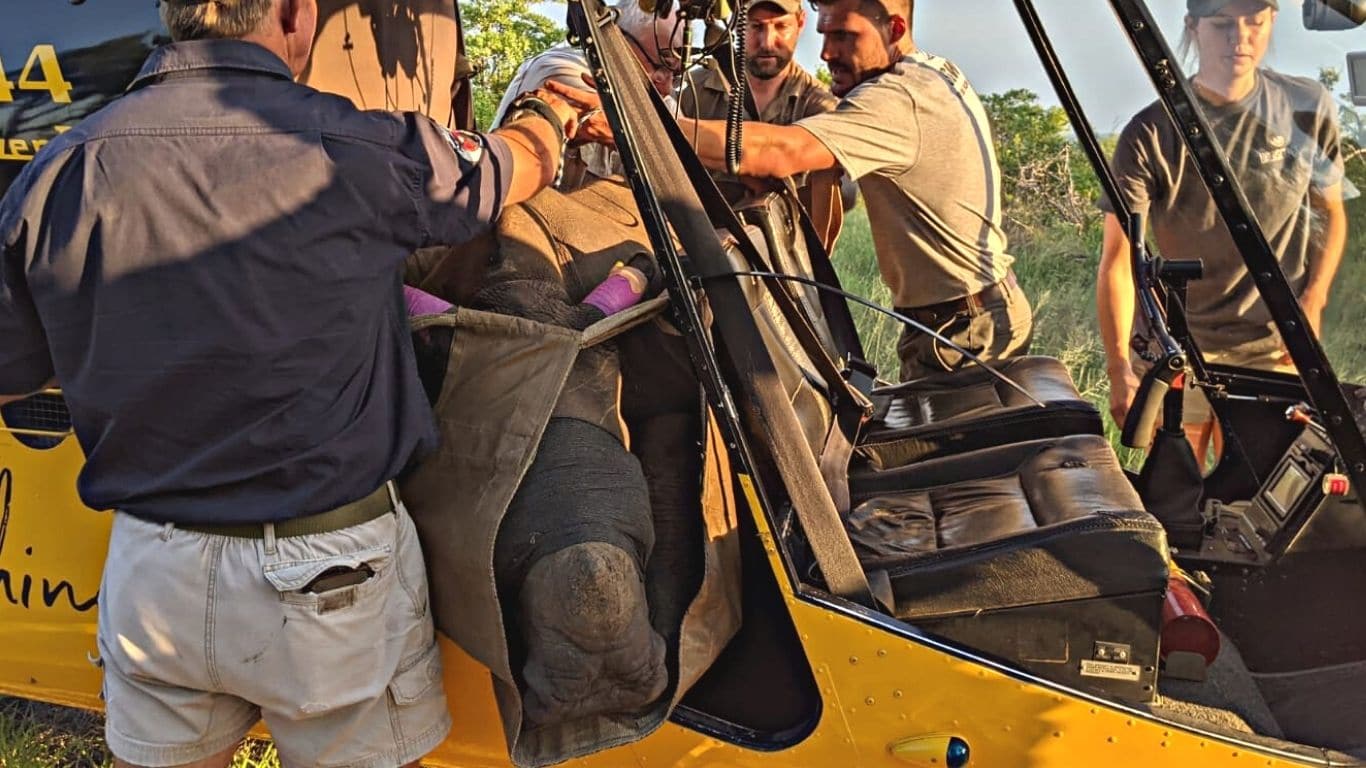 All four babies are so stressed by their ordeals that they must be given medication to prevent the development of deadly ulcers. Without it, vets say all four would die.
It is amazing that these defenseless babies survived long enough to be rescued. Although they are now safely in the hands of a devoted team of caregivers (in an undisclosed location – for their safety), it remains a touch-and-go situation for all of them.
The CFW team is working in shifts to ensure a caregiver is always by the orphans' sides – they must be monitored around the clock. The youngest calf, still only a few days old, must be fed every hour because she is not stable, and her condition is of major concern.
All of the babies are severely traumatized and fighting for their lives, we must urgently raise $7,000 (£5,285) for costly medical treatment and 24-hour care for these orphaned rhinos to survive!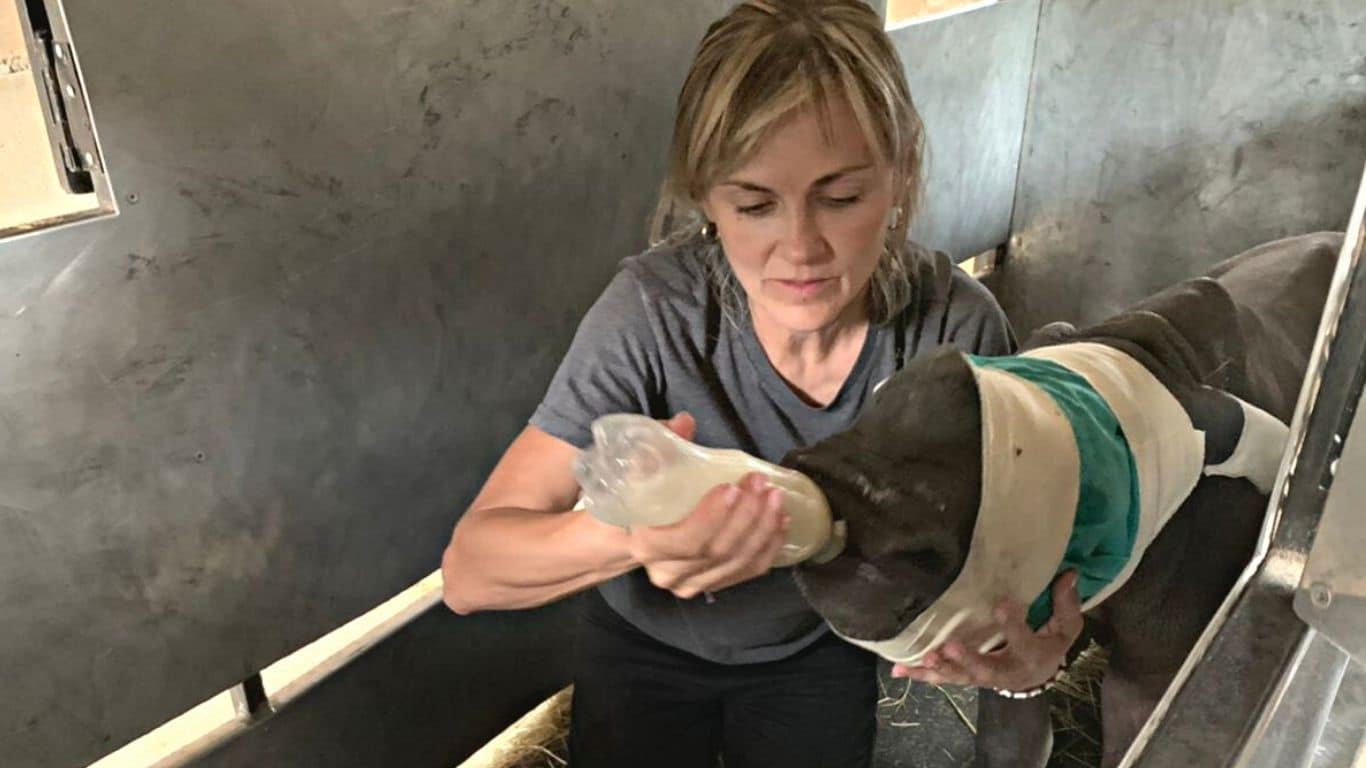 We have never before been called upon to save four baby rhinos at the same time – it is a staggering task and one we cannot complete without the help of animal lovers like you. If these rhino calves are to survive these crucial weeks of recovery, we need urgent help so we can rush emergency funds to CFW.
Your donation will be put to immediate use for comprehensive medical treatment and continuous care. Each one of these animals is vital to the survival of their species, and we must do everything within our power to ensure that all four babies survive and are released to a protected area.