Animals around the globe are in extraordinary peril. From the rampant illegal trade in wildlife, poaching, habitat loss and poor enforcement of wildlife legislation, thousands of species are becoming critically endangered. We need to take heed before it's too late. If we continue to destroy biodiversity, no life on Earth can survive.
The Animal Survival International (formerly Political Animal Lobby) exists to be a voice for animals and the planet. We tackle pressing issues threatening animals.
We are deeply grateful to our supporters who make our work possible. Take a look at our most recent projects and how your donations are making a difference to animals worldwide.
Namibia
Securing water for one of the last remaining free-roaming elephant herds
A family of elephants is at risk from the ongoing drought in the northwest of Namibia. If these 20 elephants and their babies wander from their home range on a 20,000-acre (8,000-hectare) preservation area in search of water, they face being shot at. All the other land in the area is used by hunters and the elephants would be at risk of death or injury.
Thanks to our supporters' swift response to donate funds, we were able to act quickly. ASI is paying for new waterholes to be established by drilling to reach deep underground water sources. After two attempts, we struck water. We are now waiting for test results to make sure that the water is safe for the elephants to drink. If it proves to be contaminated, we have a drilling team standing by to redrill. We will not give up on these elephants. Stay tuned!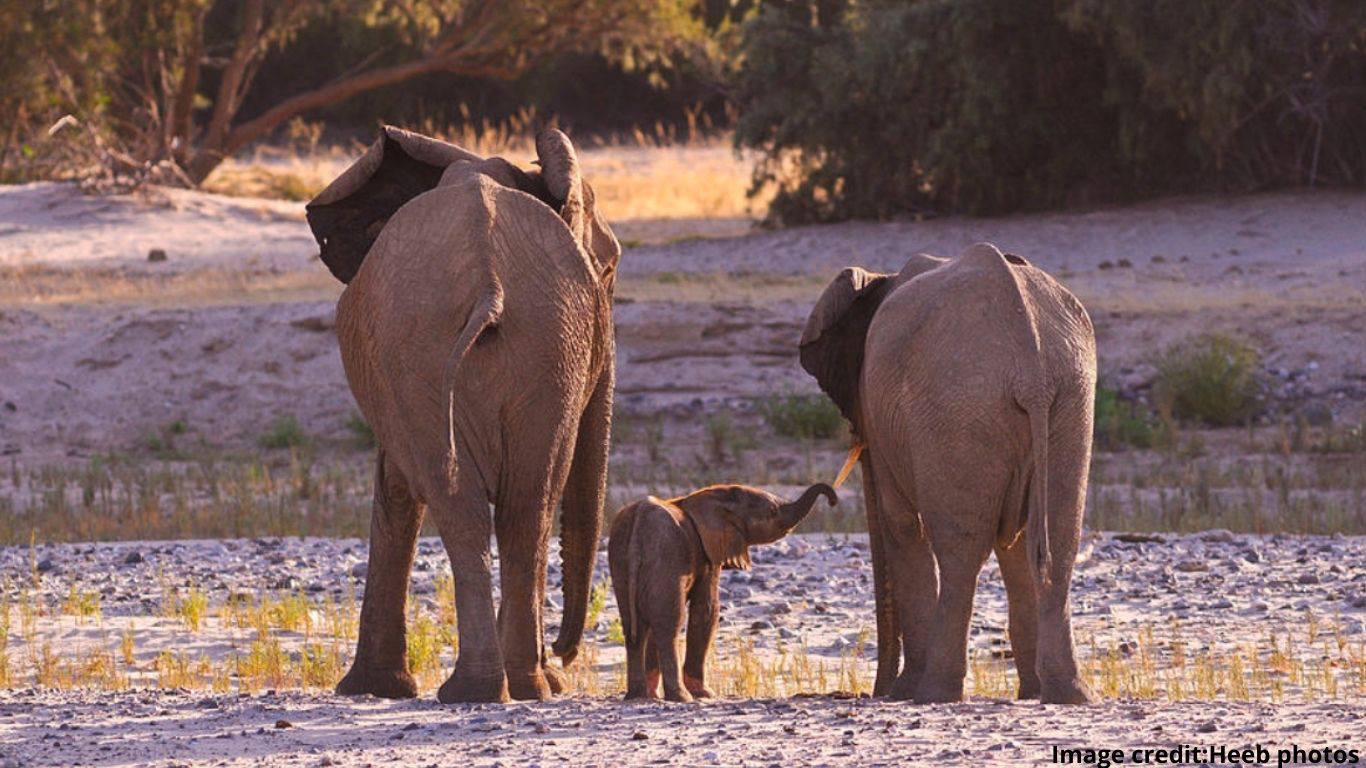 United Kingdom
Supporting a total ban on the use of wire snares
Up to 1.7 million animals are brutally killed by snares every year in the UK. Animals endure untold anguish and pain when they are caught in snares. Usually set to catch foxes and rabbits, other wild animals are also caught, including wild cats, hedgehogs, badgers and red squirrels. In some horrific cases, animals have gnawed off their own limbs to free themselves. But despite this horror, the UK's Department for Environment, Food and Rural Affairs (DEFRA) and the British Veterinary Association (BVA) condone and support snaring! – even though there are more humane and effective solutions available to keep livestock and crops safe from rabbits and foxes.
The National Anti Snaring Campaign (NASC) in the UK is fighting to have snaring completely banned. They called on ASI to help them to secure a total ban on the sale and use of snares. Your generous donations allowed us to give NASC £2,500 ($3,500) to continue their fight to bring about an outright ban on wire snares.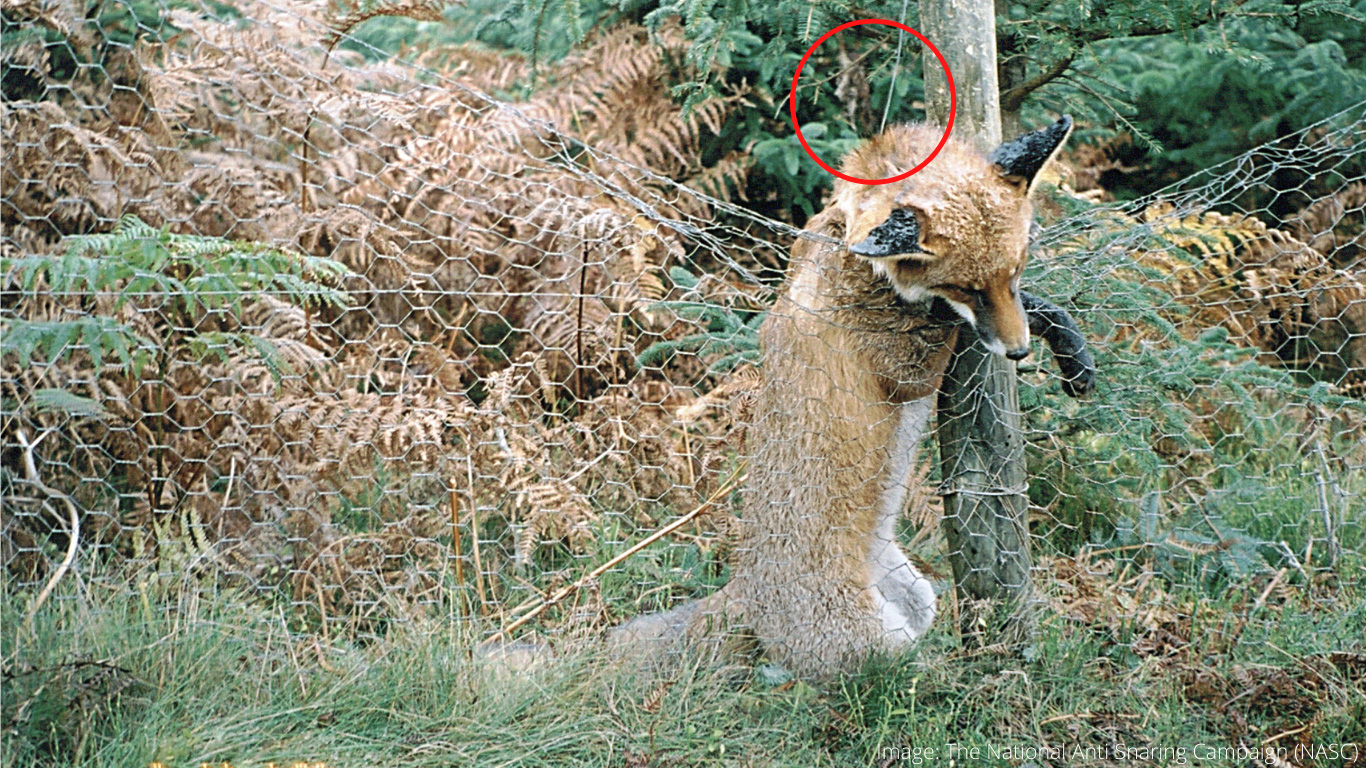 South Africa
Court action to fight for the survival of western leopard toads
A plan to build a road through one of their last remaining breeding grounds is threatening the survival of the beautiful endangered western leopard toad in Cape Town. There could be as few as 360 toads left! The Noordhoek Environmental Action Group (NEAG) called on ASI to help its legal battle to prevent Cape Town authorities from building the road. And thanks to our supporters, NEAG may just win a rare, but critical, victory for the animals.
Zimbabwe
Saving painted dogs in Hwange National Park
In Hwange National Park in Zimbabwe, some of the world's last remaining painted dogs are facing a new threat. With COVID-19 taking its toll on already poor communities, thousands of illegal snares set to catch antelope for food, are being scattered around the park. Each snare means horrific injury and potential death to the beautiful painted dogs. With only 6,500 left in the wild and 160 living in Hwange, we cannot let this continue. Every day, rangers patrol the park on the lookout for snared painted dogs. When they find them, it's a race to get the suffering animal to help.
We partnered with the Painted Dog Conservation (PDC) and asked ASI supporters to donate towards medication essential to transport and treat the wounded animals, and to help them return to their pack in the wild. Thanks to your generosity, we were able to help PDC continue with their vital work of treating and releasing painted dogs back into the wild, as well as teaching villagers about conservation and snare removal.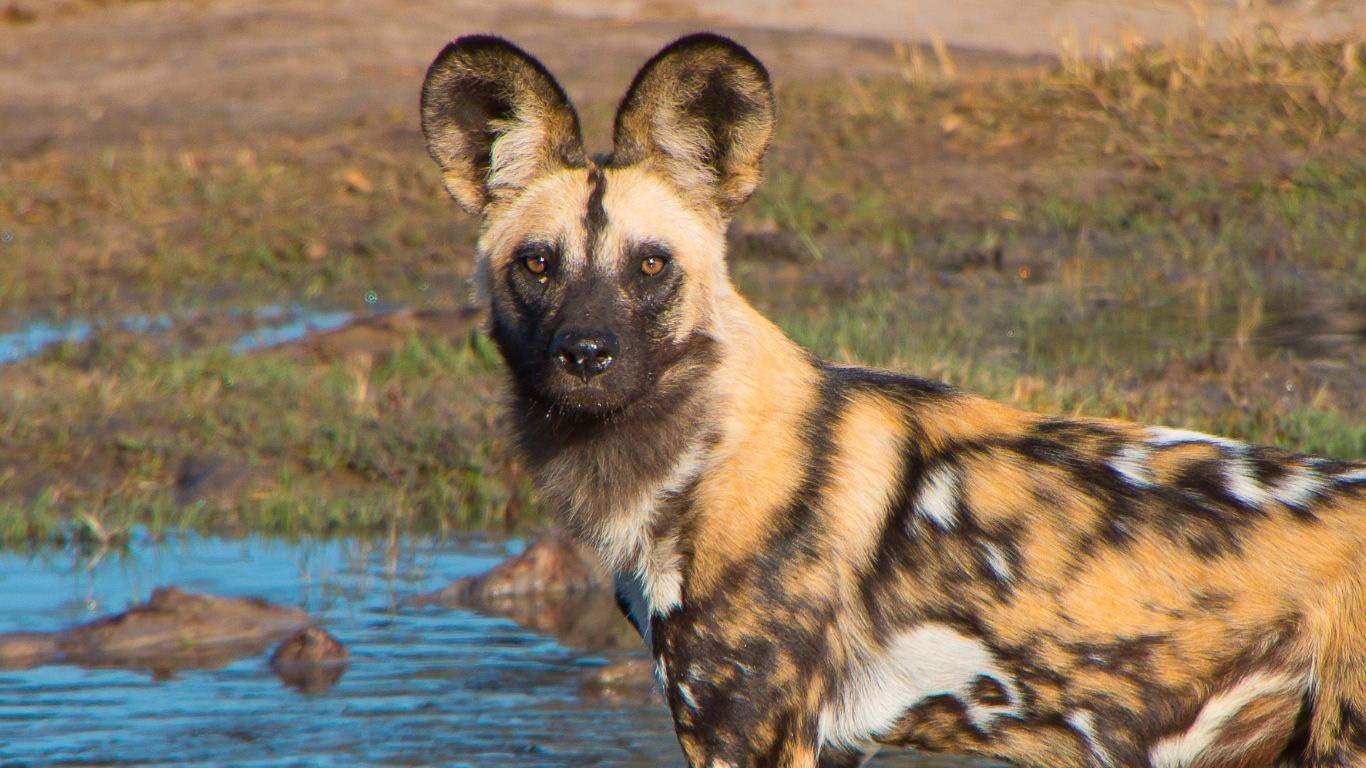 Once again, thank you for your generous donations and your support in raising awareness of these issues. You make it possible for us to make a difference, protecting wildlife and wild spaces across the globe.