We have to tell you about the terrible fate that is befalling the few remaining black and white colobus monkeys in Kenya. Forest destruction, illegal bushmeat poachers, and deadly powerlines tell a tale of tragedy for these rare and gentle creatures. We have a way to help them but need your support!
Most of the colobus monkeys live in a small, forested area around Diani Beach on Kenya's coast. A major road and powerlines cut through their home, leaving them no choice but to try and cross it in search of food. We say 'try' because nearly every time they try it, one of them is likely to die.
We saw one of these gentle creatures hanging lifeless from a powerline, its charred hand burned in place!
Black and white colobus monkeys spend their lives in the treetop canopy of the forest. Whenever they are forced to descend from their homes, they are playing Russian roulette with their lives. Many are hit by vehicles or poached for illegal bushmeat. Some monkeys try to cross the road on the overhead powerlines, where they are electrocuted.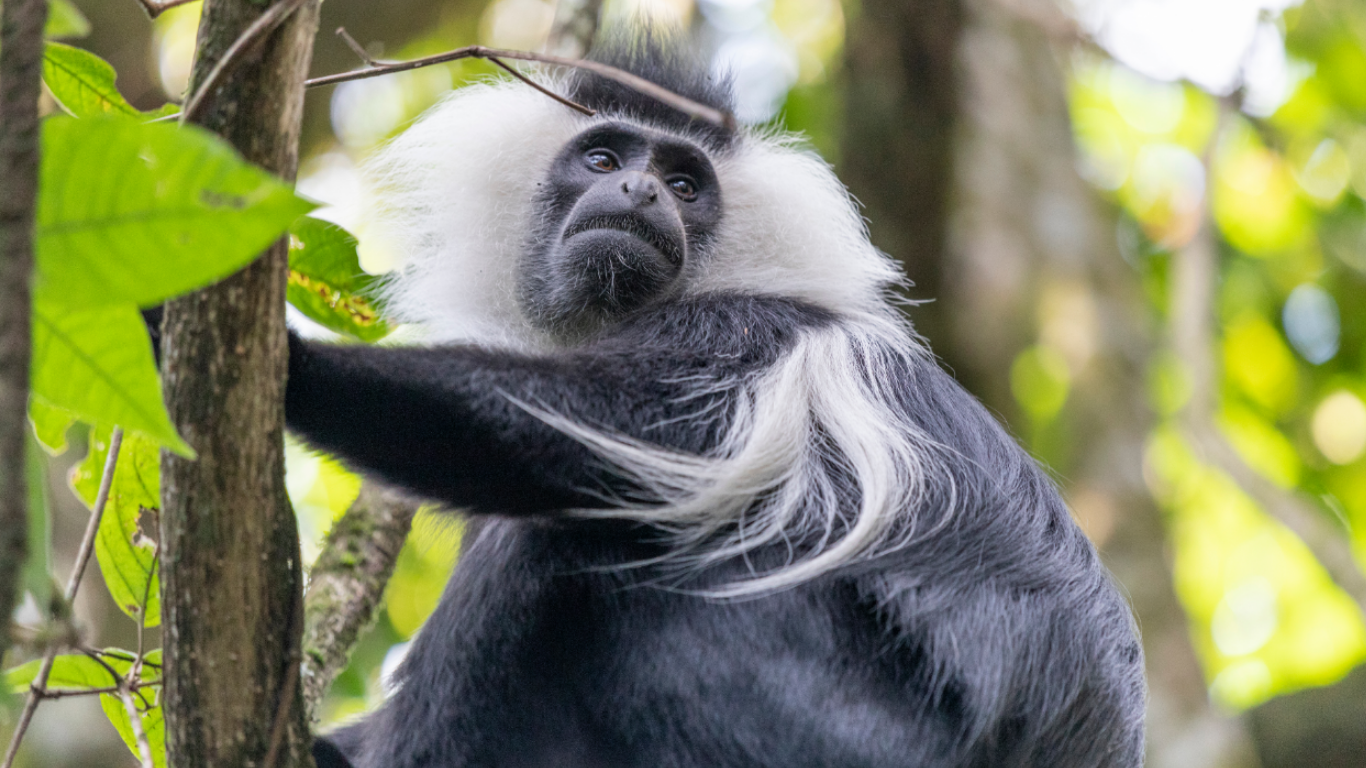 If powerlines and vehicles don't get them then bushmeat poachers will.
Right now, with your help, we can provide an immediate solution that will save monkey lives every single day. We have promised to try to raise $8,000 (£5,700) to create a network of 20 ladder-like bridges that will span the roads and powerlines and make it possible for the monkeys to cross safely. We desperately need your help to achieve this monkey highway.
There are only 5,000 black and white colobus monkeys left in Kenya. 90 percent of their habitat has been destroyed and, without urgent help, the rest will soon be gone too.
We cannot let the last of these creatures be wiped out on powerlines or roads. We have promised to work with the Colobus Conservation, a Kenyan organization, to help the monkeys.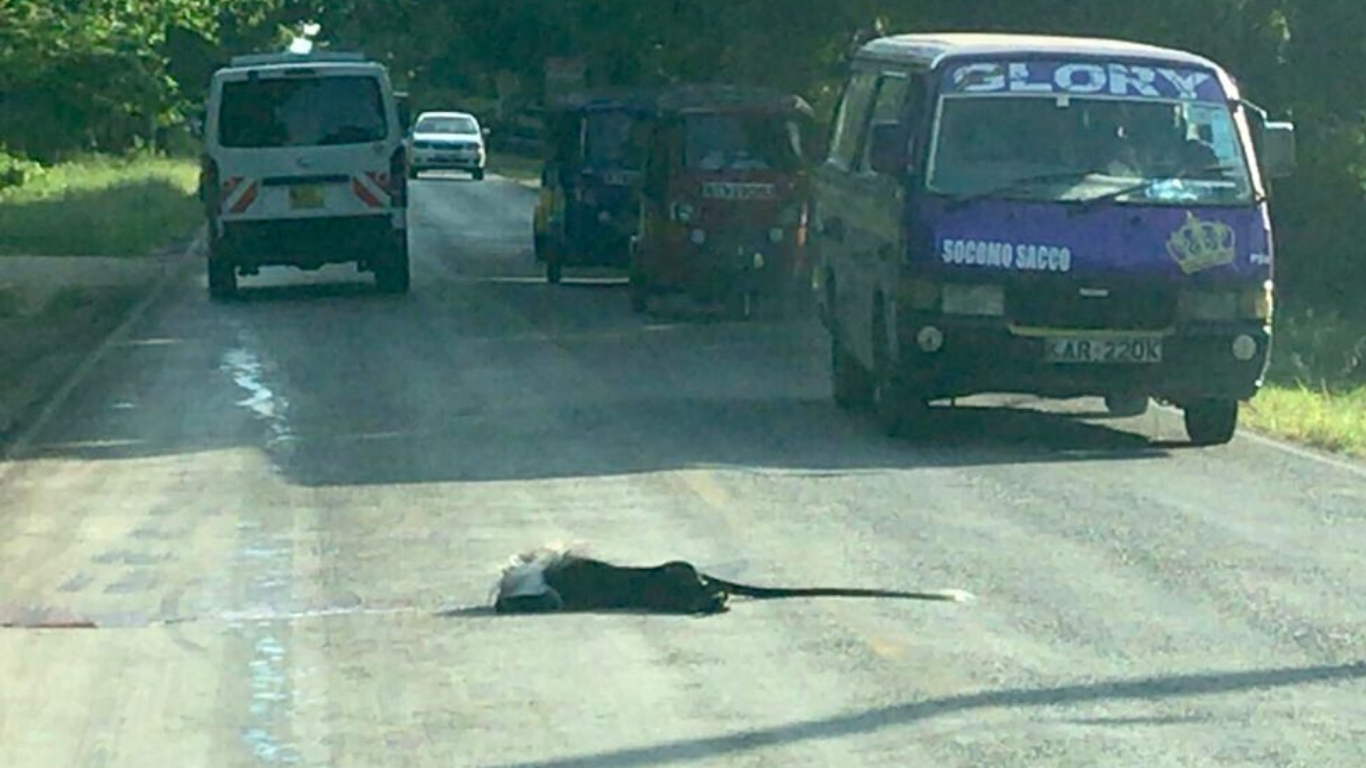 The situation is dire, but it's not too late to save lives.
We know it will work because a few ladder bridges already exist and have saved many monkey lives, giving them a fighting chance of survival. But we have a longer-term plan too. That is to reforest areas where the monkeys once lived, and we hope they will one day live again. Please join us in this fight for these gentle creatures who too have a right to live in peace on our planet.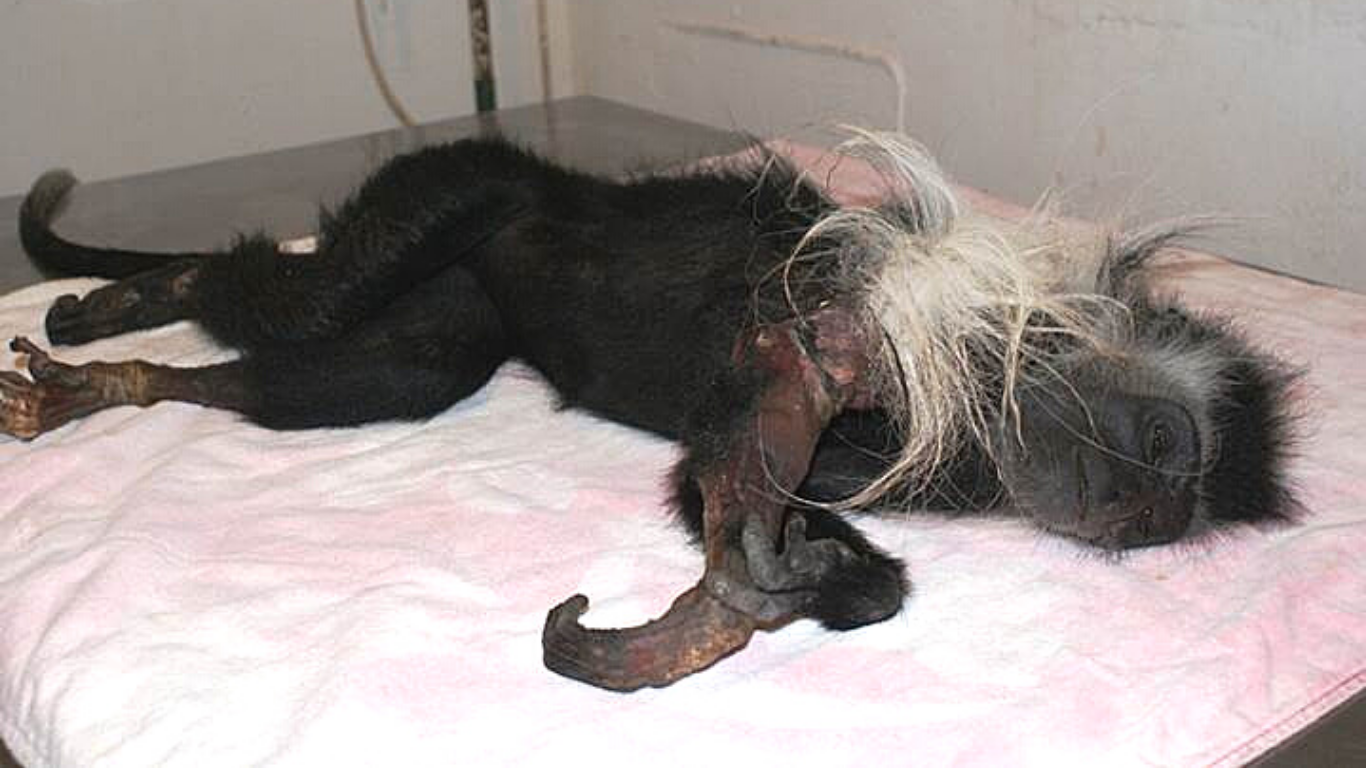 Black and white colobus monkeys are raised by females, but father monkeys are also hands-on parents, fiercely protecting their infants and spending hours at play with them as they grow. This is a beautiful sight, but their fierce attempts to protect their babies from bushmeat poachers often end in the entire family being killed.
Please help us try and save these monkeys!