A tiger farm that has kept big cats cruelly caged in appalling conditions in Thailand has been shut down by the authorities. Now, the big cats who live there are in urgent need of rescue. If we do not help get them to safety as soon as possible, a caged zoo existence is likely to be their fate.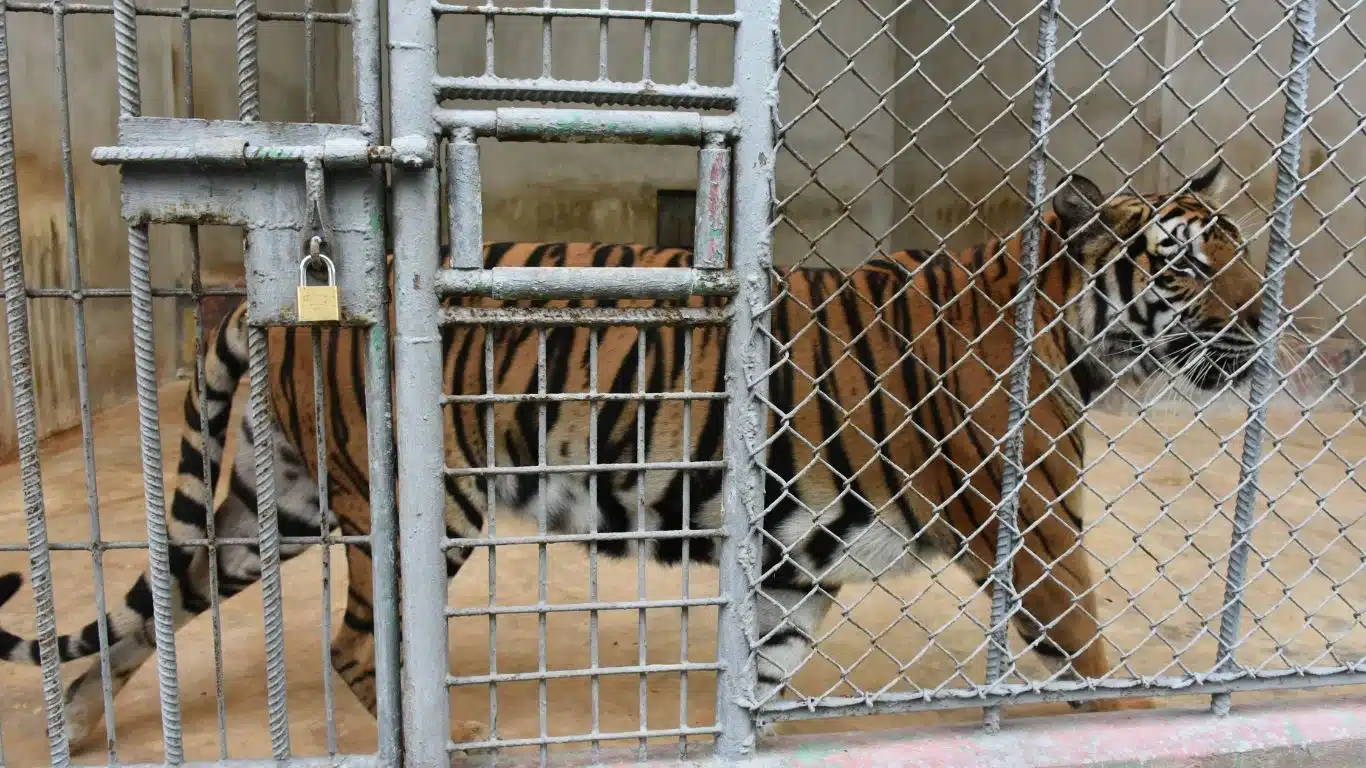 Credit: WFFT
We have a plan, and critically endangered leopards and tigers need your support.
Abused and neglected in Asia: 29 caged tigers and critically endangered Indo-Chinese leopards have a ONCE-IN-A-LIFETIME chance at freedom.
Thailand is notorious for keeping wild animals captive. Big cats are bred to be cruel tourist attractions, or for their body parts which are used in "traditional Chinese medicines." Whiskers are worn as "protective" charms and the animals' penises are peddled as "sexual tonics." Skins are trophies, worn as ostentatious shows of wealth.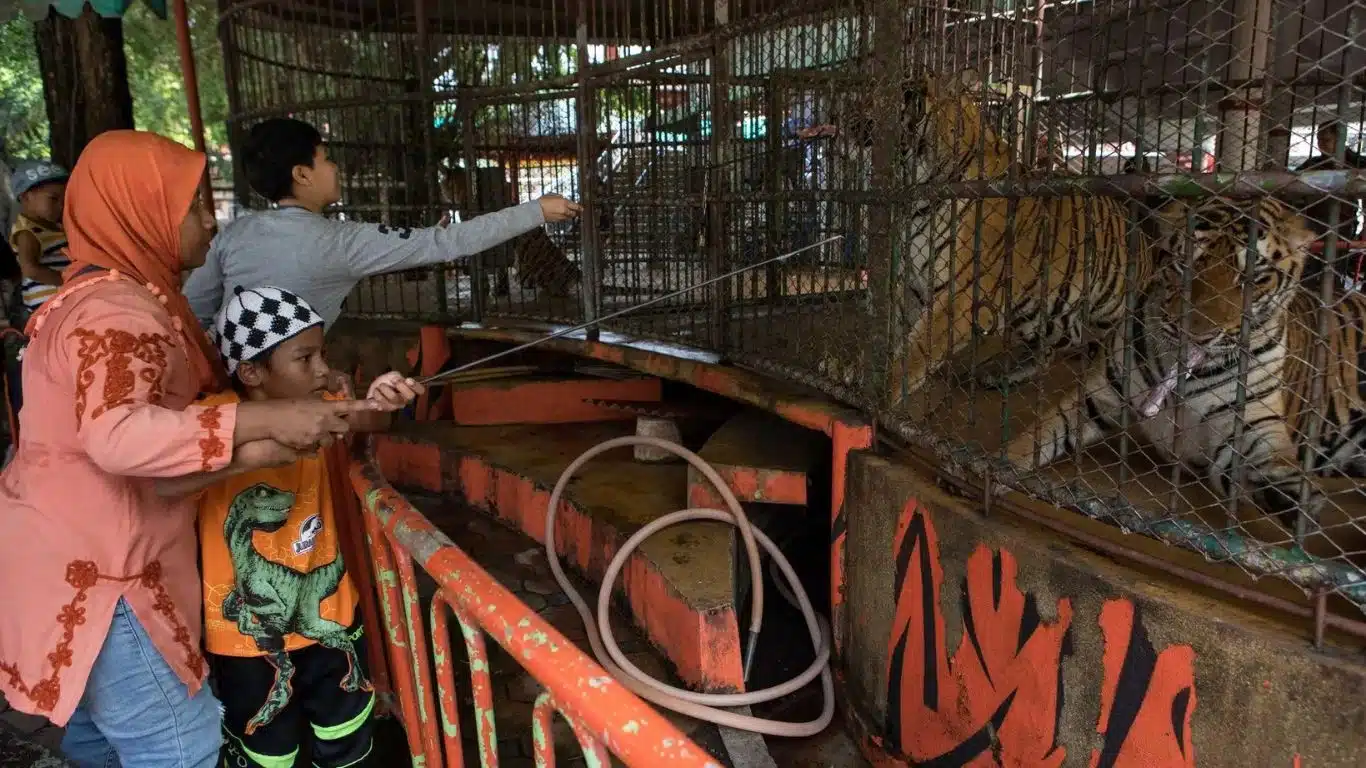 Credit: Amanda Mustard/New York Times
The cycle of tiger abuse is bitterly cruel. Cubs are snatched from their mothers as infants and hand-reared so they can be habituated for human interactions and photo ops. They are caged, their natural behaviors inhibited, and their breeding patterns interrupted, all so that tourists can take selfies with them. Or, they are bred in horrendously cruel conditions to be slaughtered for their body parts.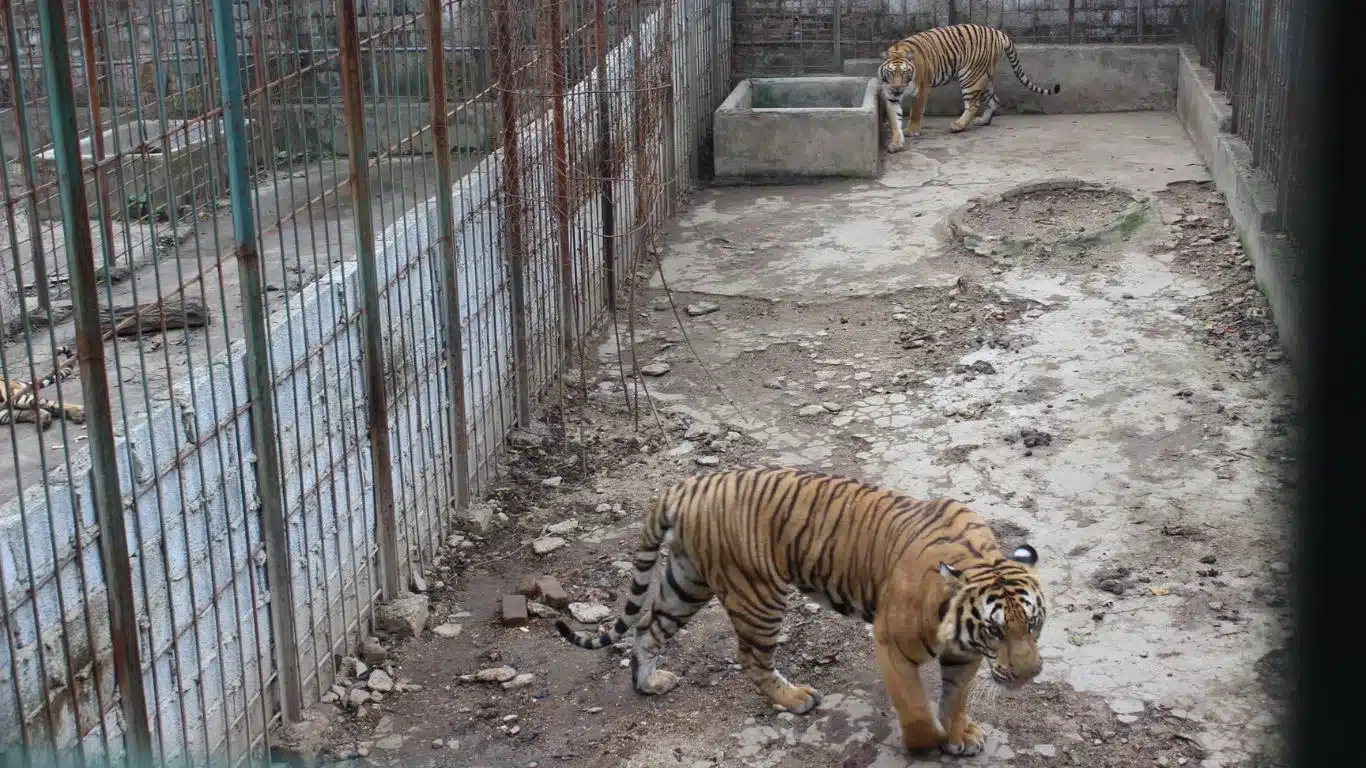 Credit: VietnamNet
Operations at the captive facility in northern Thailand have already been ordered to stop. Very soon, it will be shut down altogether. At that point, any animals who have not been relocated will be turned over to the government – who will likely send them to zoos. We MUST stop that from happening!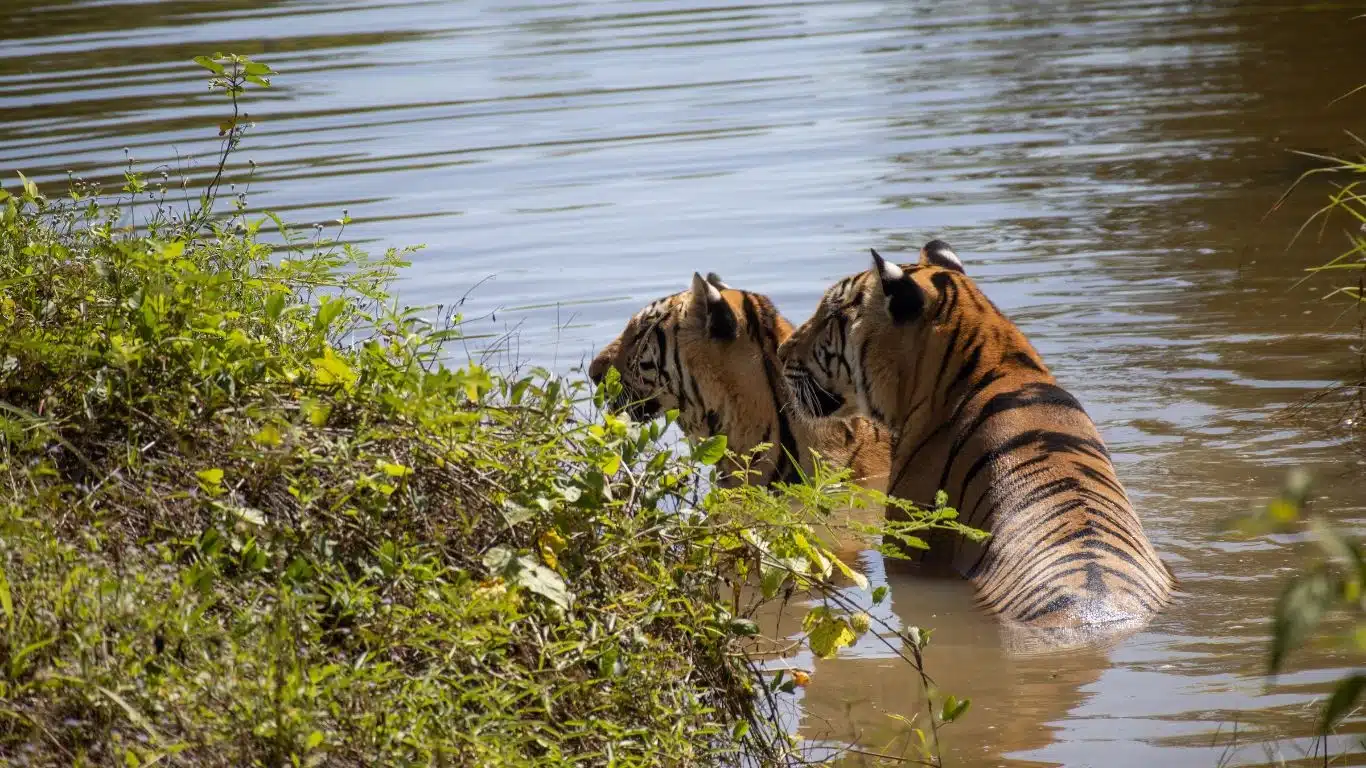 Two of the tigers who were rescued by WFFT, now living their best possible lives.
Credit: WFFT
Our partner, the Wildlife Friends Foundation Trust (WFFT), has been given permission to take in 29 of the facility's 53 captive animals: 25 tigers and 4 critically endangered Indo-Chinese leopards. They hope to get approval for more.
The WFFT sanctuary has spacious, stimulating enclosures and a team of wildlife experts. They allow no public interaction or experiences. Here, the animals will have the best chance at a new life, and the closest possible experience to being free.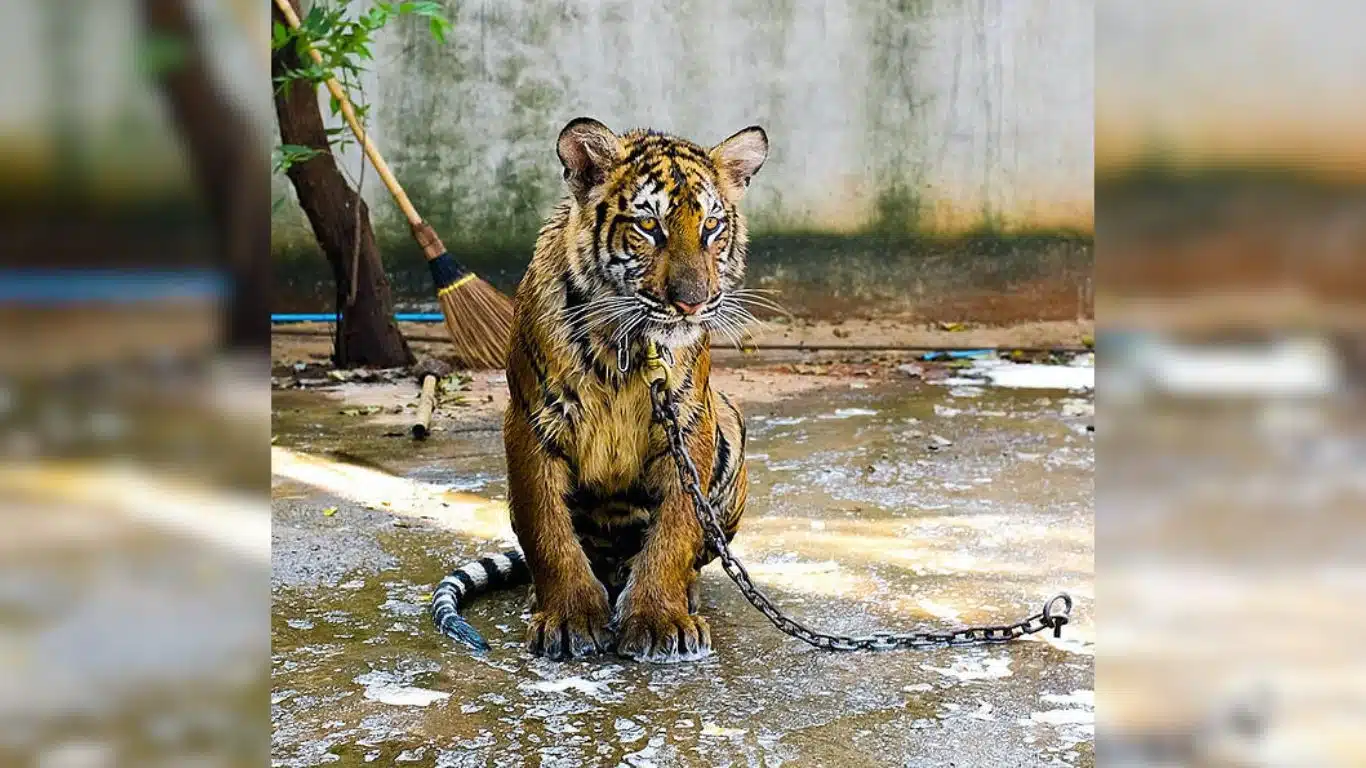 Credit: Chaz McGregor
For every $8,200 (roughly £6,575) we raise, we can save a big cat and get it to freedom. Please help right now.
For each big cat rescued, we need to help build a spacious enclosure, pay for the relocation, and commit to its lifelong care – the gut-wrenching reality is that tigers and leopards rescued from captivity will NEVER be able to live in the wild.
We've asked you before to help us save wild animals from the brutalities of zoos and breeding facilities, and you have helped save and change many big-cat lives. Today we are asking you once more to show these precious creatures the human kindness and compassion they have never experienced before. Can they count on you today?
We cannot save their lives without your support right now.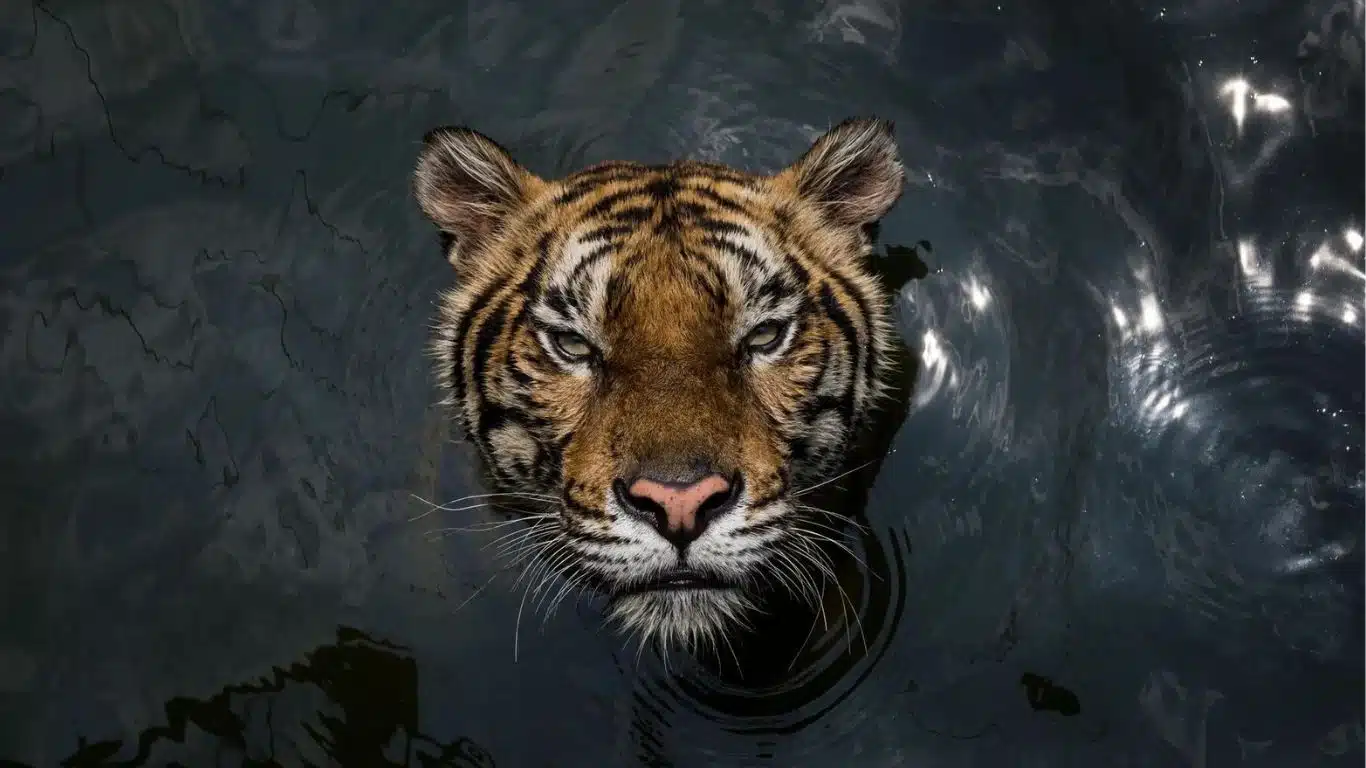 Credit: Amanda Mustard/New York Times
This is a rare and enormous opportunity. Every life is precious, and these animals deserve a chance at happiness and freedom. With your support, they can finally run around on natural ground, claw at trees, swim in lakes, and socialize with other big cats.
Please, donate immediately and generously now.