Recently, while rescuing two serval kittens from a sugarcane fire in KwaZulu Natal, South Africa, the FreeME Wildlife (FMW) team was involved in a horrific head-on vehicle collision.
They were taking the three-day-old kittens to their base for observation and treatment when an oncoming vehicle hit their van head-on.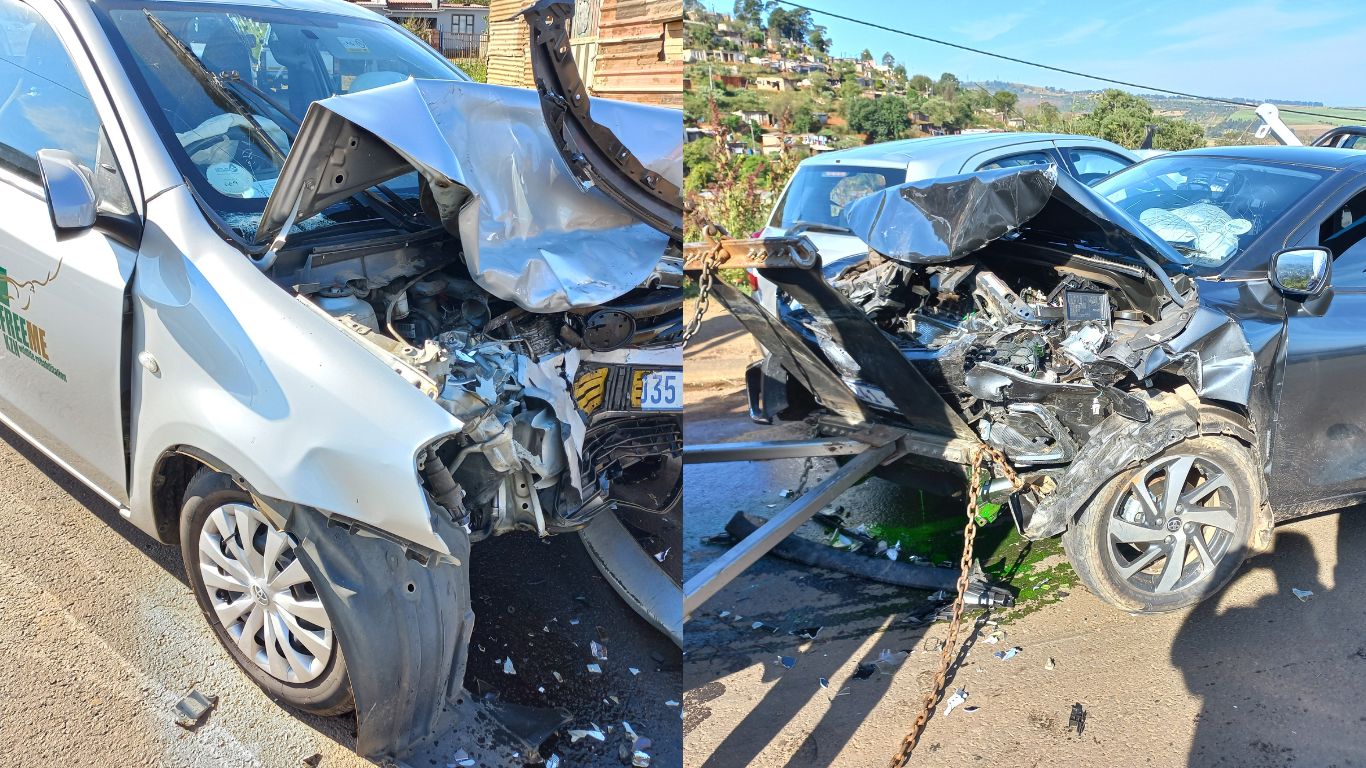 Credit: FreeMe Wildlife
Miraculously, in the moments before impact, one of the team members threw her arms around the crate holding the tiny kittens to protect them. She was seriously injured, breaking her collar bone, puncturing a lung, and incurring severe bruising to her body, but the tiny, days-old kittens were unharmed. It is a miracle and underpins the commitment of our partners to the welfare of wildlife.
FreeMe Wildlife's rescue vehicle was completely wrecked while transporting infant serval kittens to safety.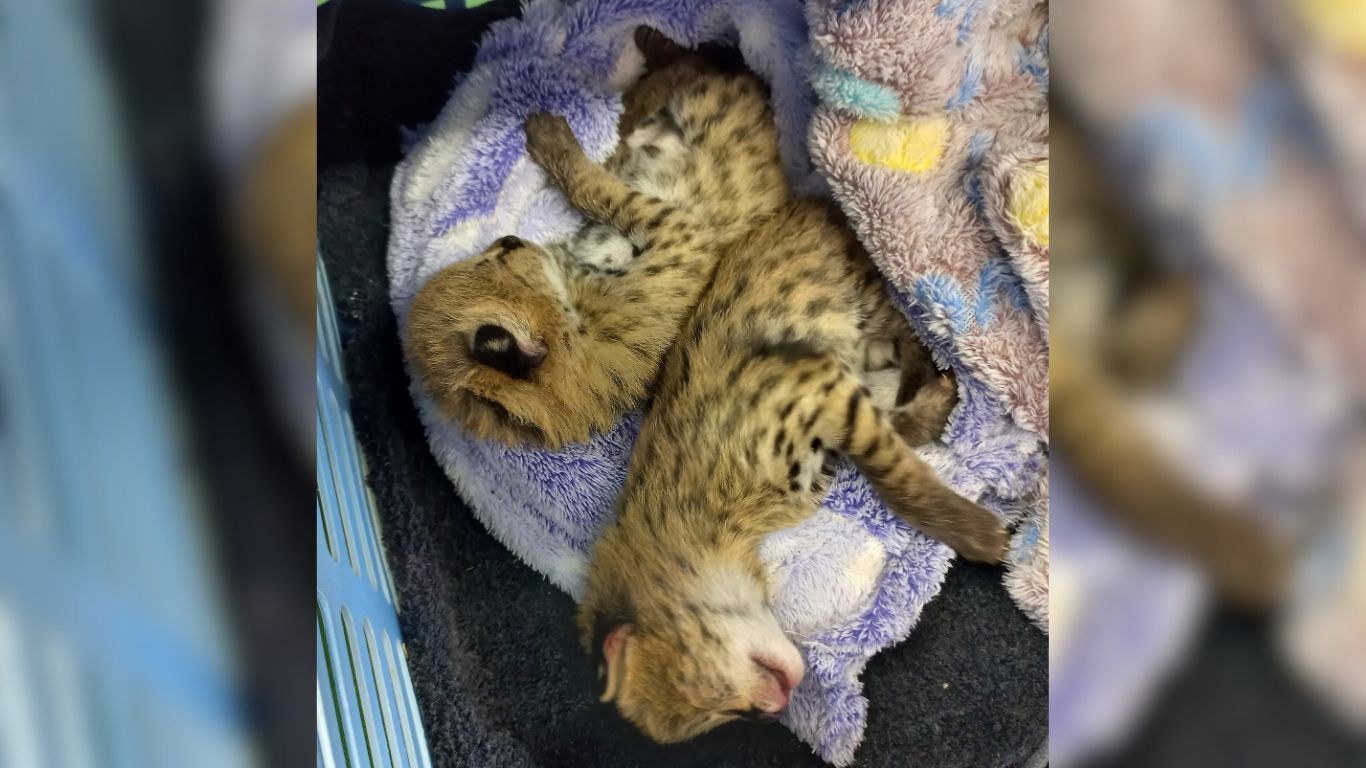 Credit: FreeMe Wildlife
The doors of the wrecked vehicle had to be broken off to rescue the trapped human and animal victims. The kittens were immediately transferred to another vehicle and rushed to the FMW clinic, where they were carefully checked for injuries and monitored for signs of shock – they had survived not only a horror crash but also the fire that tore through their natural habitat.
The loss of their faithful 7-year-old vehicle is a devastating blow to wild animals in Kwa-Zulu Natal because, without it, critical rescue missions are being impacted. FMW rescues an average of 42 animals every week, some taking place as far as 621 miles (1,000 kilometers) away, and without a vehicle, limited rescues can take place.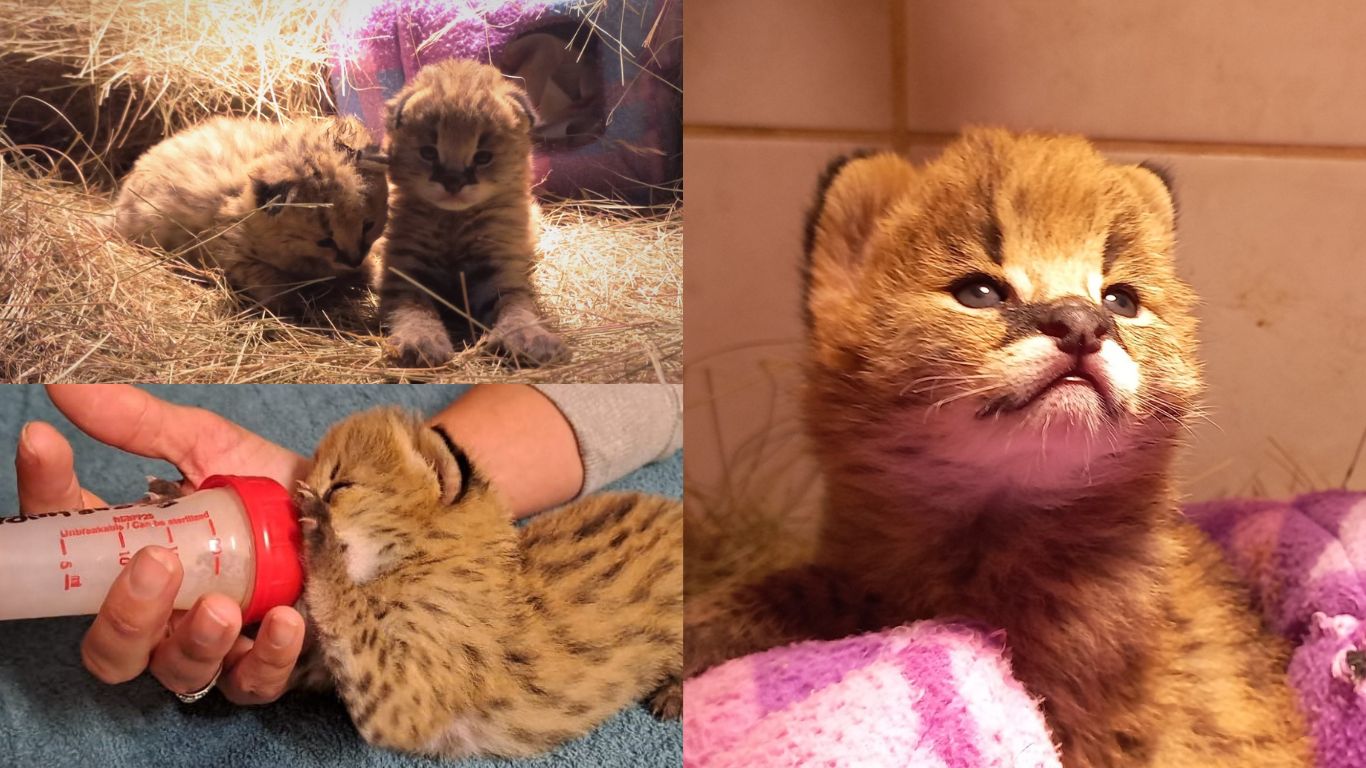 Credit: FreeMe Wildlife
In a near miracle, the kittens sustained no injuries;

they are being cared for at the FMW clinic until they can be released back to their natural environment.

Servals are carnivorous wild cats native to the African continent and are found primarily in sub-Saharan regions. Their name, translated from Portuguese, means 'wolf deer' due to their elongated necks and legs and very large ears on a small skull, which gives them a deer-like quality.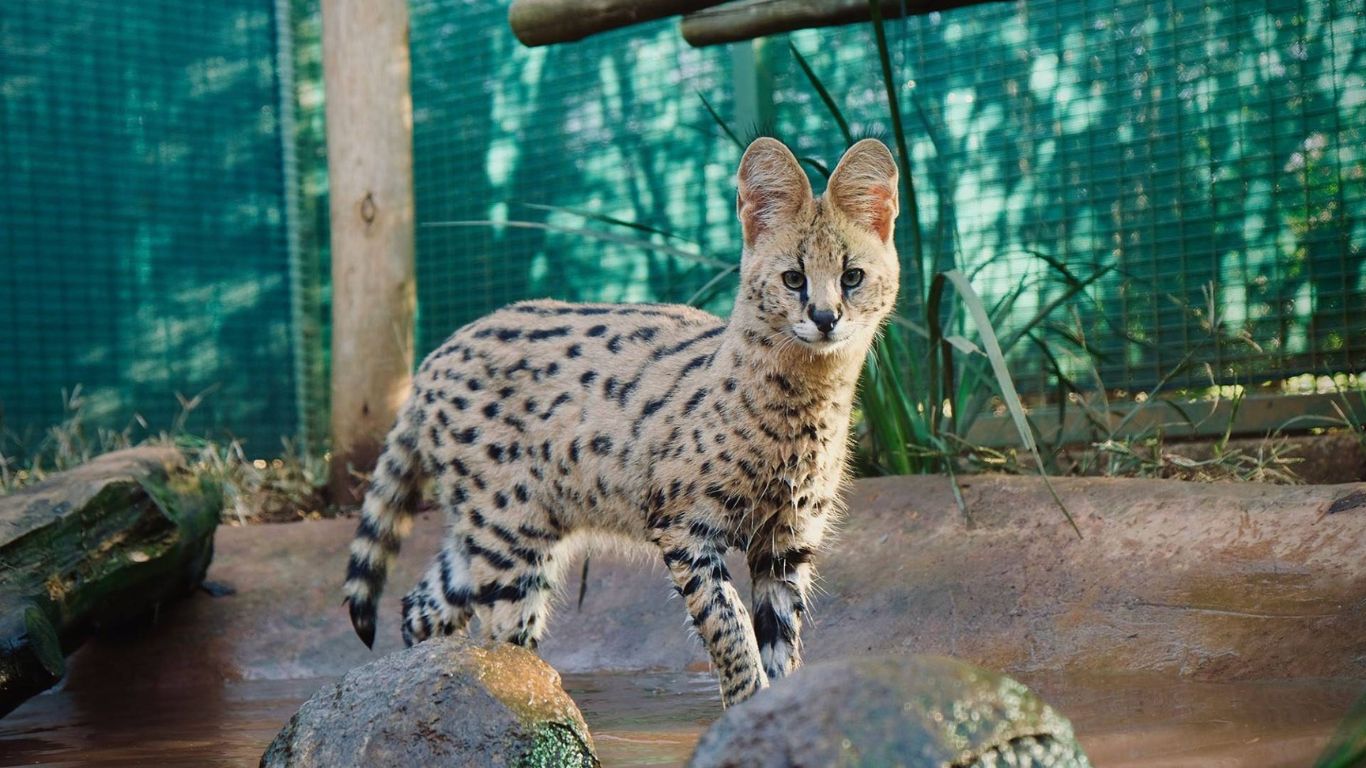 Credit: FreeMe Wildlife
Their habitats – long-grass savannahs like wetland areas, reed beds and river vegetation – are rapidly being destroyed by human activity: wetland degradation, sport hunting and human/wildlife conflict as humans encroach on their habitats and then kill them when they prey on domestic poultry. They are also hunted for the fur and skin trade, which means they are facing threats on all sides.
Servals are being corralled into smaller and smaller spaces as they attempt – often unsuccessfully – to escape humans, their greatest predators of all.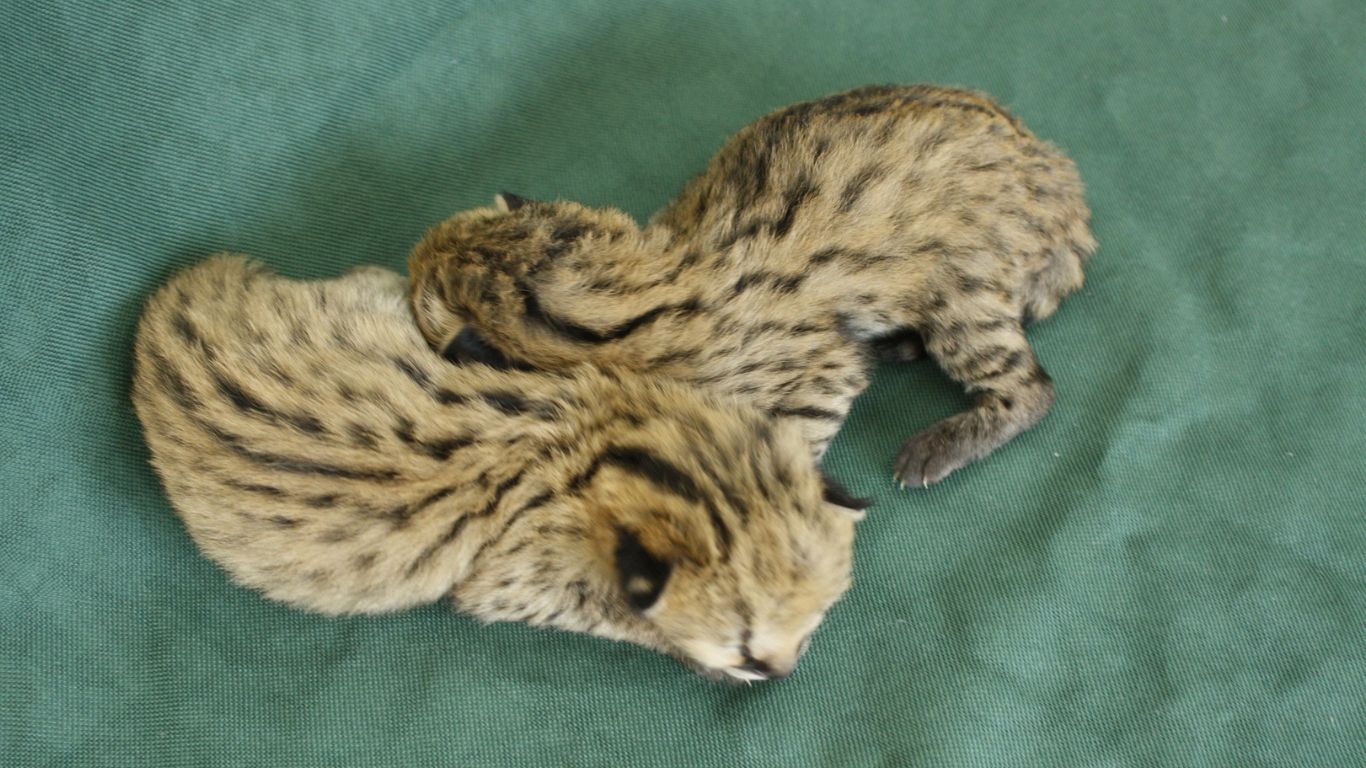 Credit: FreeMe Wildlife
Servals, like so many other wild species, are under increasing threat, and FMW works to rescue every individual it can. Based in the Kwa-Zulu Natal province of South Africa, FMW is a non-profit organization that rescues and rehabilitates injured and abandoned indigenous wildlife until they can be returned to the wild and integrated with their own species.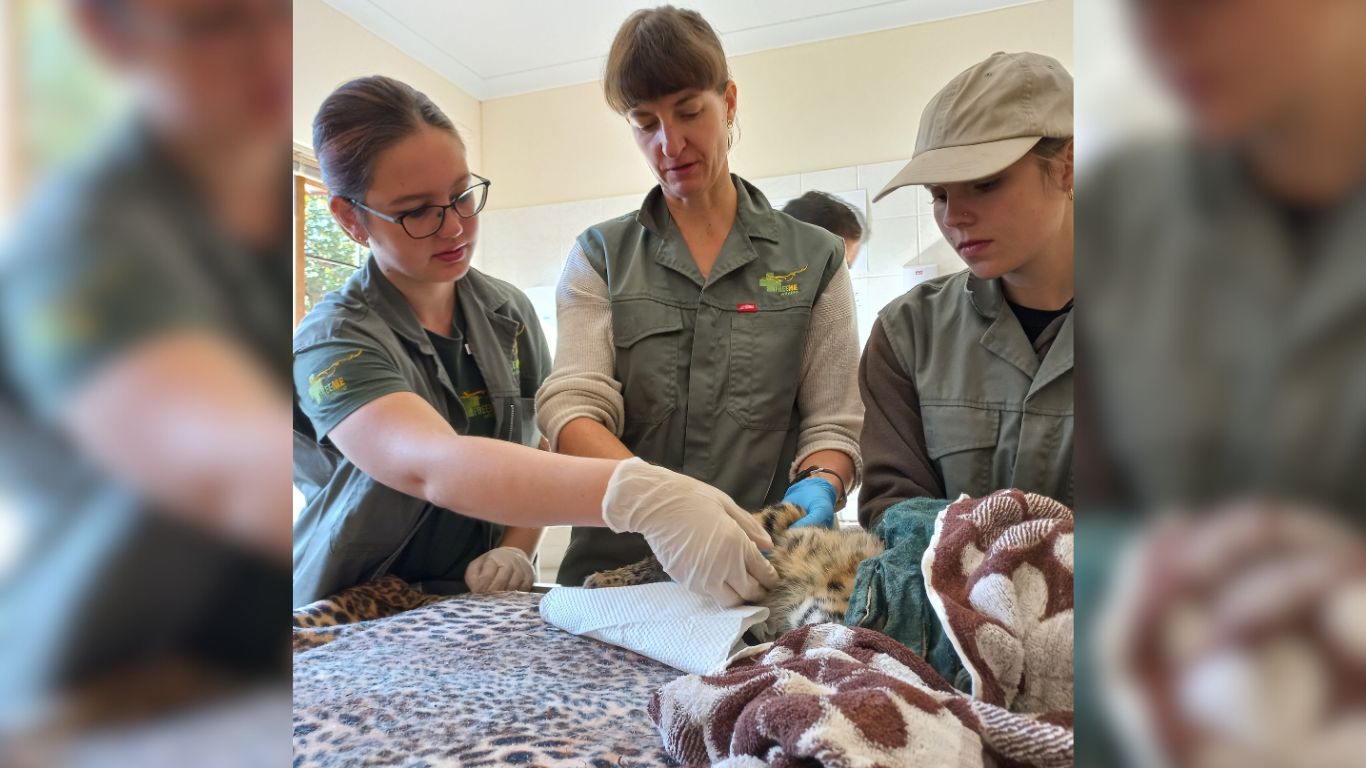 Credit: FreeMe Wildlife
But there IS some good news: because insurance covered the majority of the cost of a replacement vehicle,
FMW needs just $6,830 (roughly £5,442 ) to purchase a new animal rescue vehicle

.
This amount is achievable with your help! Please, donate now.
The lack of an appropriate wild animal rescue vehicle is impacting FMW's rescue work and the release of wild animals back into the wilderness, with some releases now on hold until a replacement vehicle is purchased. FMW only has the capacity to hold a limited number of wild animals at any one time, so it is critical that they stick to release schedules of wild animals: not only does this ensure the animals remain 'wild' and fit to return to their habitat, but it ensures there is space for new rescues to be brought in.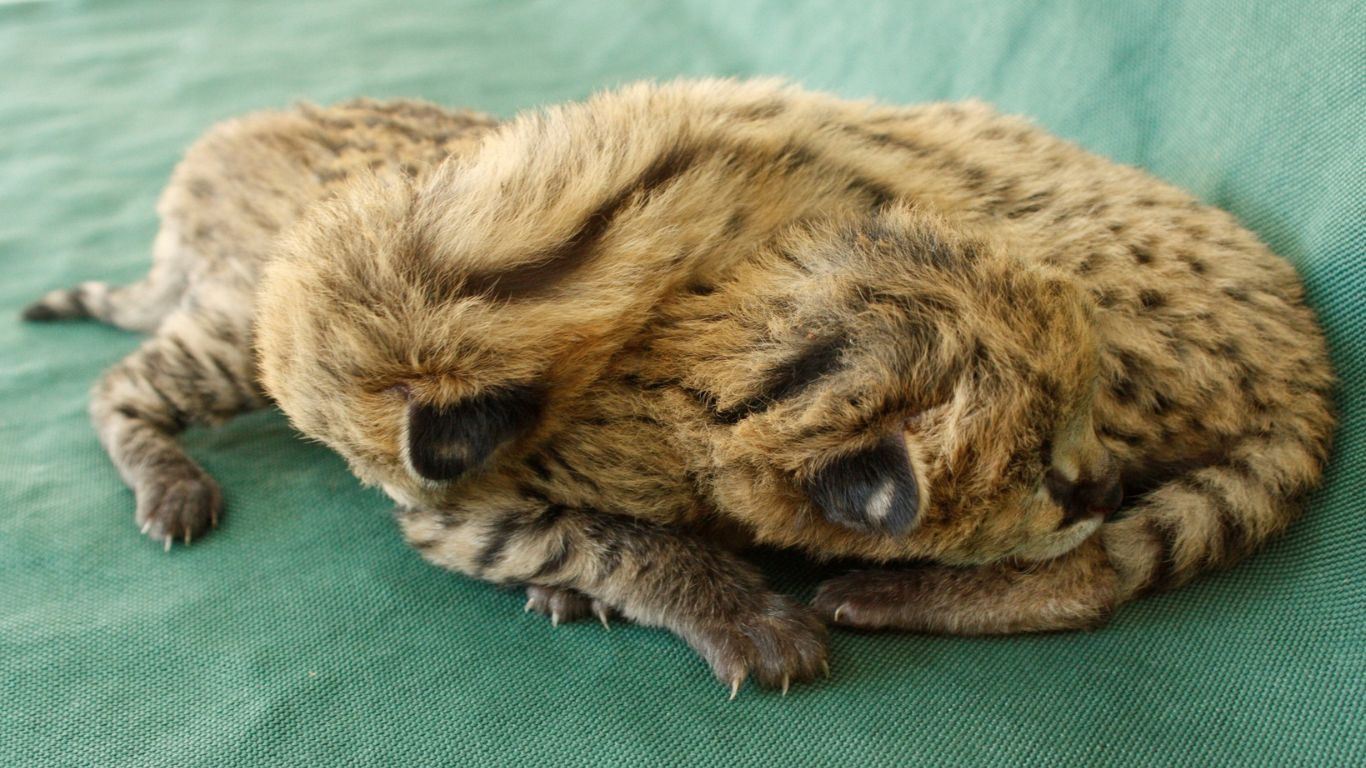 Credit: FreeMe Wildlife
We MUST empower them to respond to wildlife emergencies once again!
Purchasing a new vehicle is SO close – and with your help now, we can buy it. Please help us raise $6,830 (roughly £5,442 ) towards the vehicle, and get this expert team back to saving precious lives. Your donation right now will help enormously.